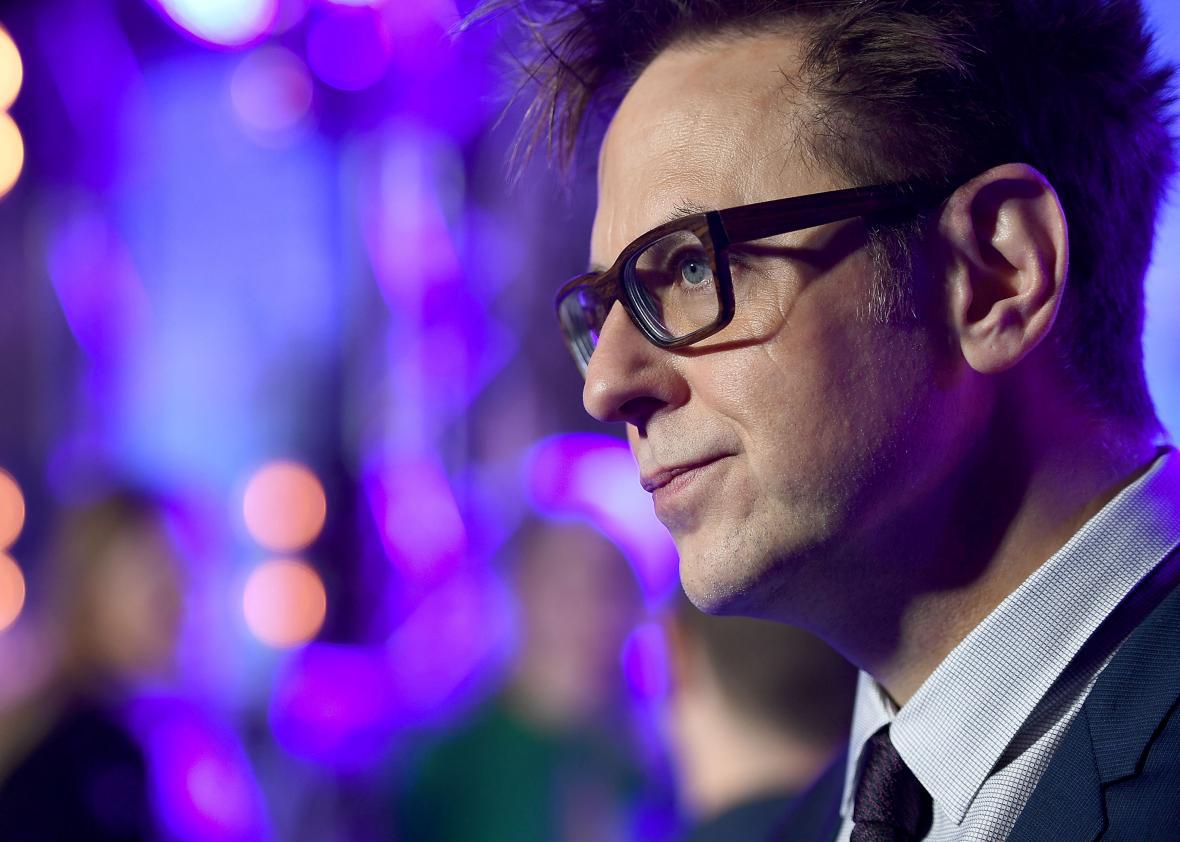 In a blistering Facebook post on Sunday, Guardians of the Galaxy director James Gunn wrote that he was well-aware of director James Toback's reputation and had been warning women about him for more than 20 years. Sunday morning, more than 30 women came forward with allegations that Toback had sexually harassed them in a blockbuster Los Angeles Times story. Gunn wrote that he personally knew at least 15 women whom Toback allegedly approached in the manner described by the women in the Times article: telling them he was a film director who wanted to cast them in something, then trying to arrange a later, more private conversation. "He has done this to three girls I've dated, two of my very best friends, and a family member … twice," Gunn wrote. He didn't speak out publicly (at least recently) until Sunday, he wrote, because the stories weren't his:
I knew it was their choice whether or not they wanted to come forward publicly, but I let them know I would have their backs if they did.
So I did what I could do in my impotent state—for over twenty years now, I've been bringing up James Toback every chance I could in groups of people. I couldn't stop him, but I could warn people about him.
It's actually not the first time Gunn has written about Toback, as he later explained in an update to his post. Gunn says he wrote online about Toback's reputation several times, going all the way back to the days of MySpace, when, in his words, "I was a bit less suable than I am now." A 2012 tweet from Gunn pointing to a now-deleted Facebook post seems to bear this out:
However, Gunn writes, he wouldn't necessarily have written those posts today in the absence of women coming forward with allegations against Toback, since he had no firsthand knowledge of the director's alleged behavior:
… If I actually SAW something, it would be a different story. But simply sharing secondhand stories is legally complicated, and could open me to being sued. It is necessary that firsthand accounts come out to get these stories noticed, whether it's from the victim or someone else who witnesses what's occurring.
Now that so many women have come forward, however, Gunn wrote that he felt compelled to speak out again:
I told the women who would come forward I had their back. This is me doing my best to fulfill that promise.
Here is James Gunn's complete post:
---