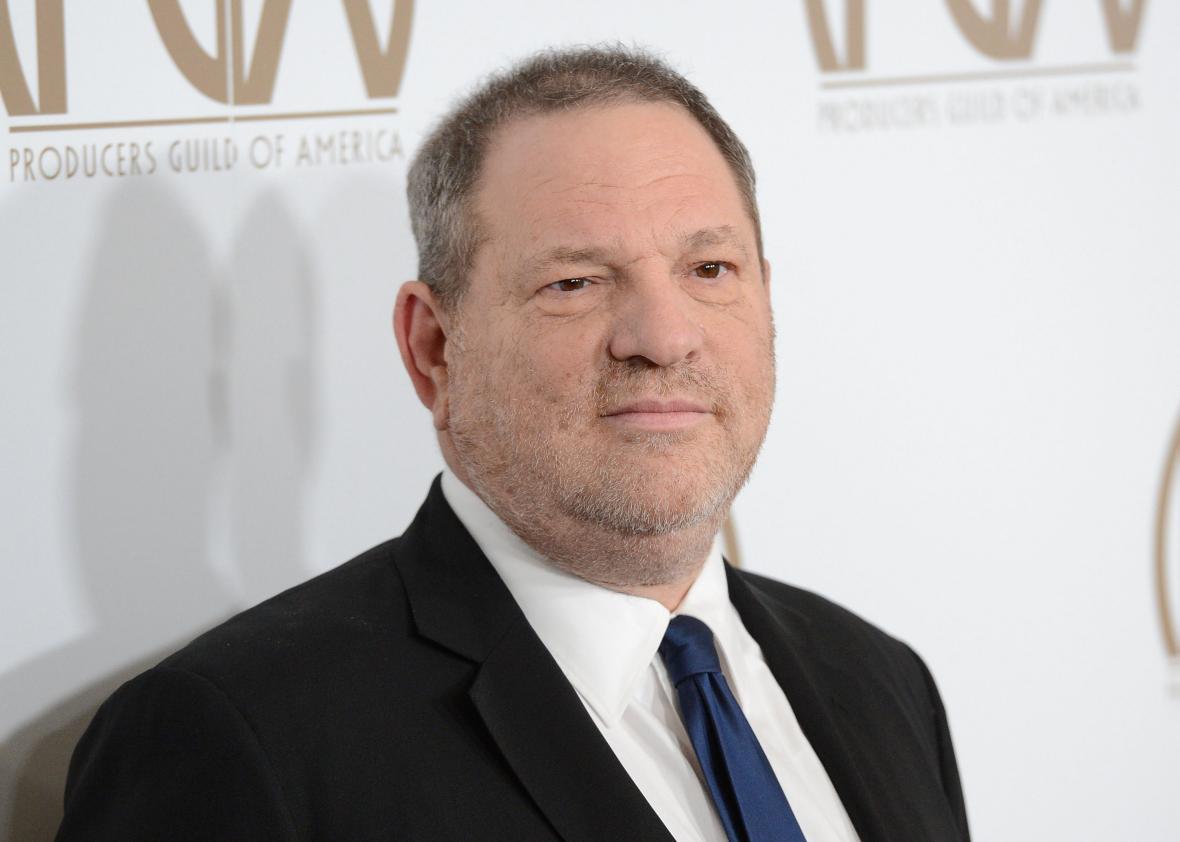 By unanimous decision, The Producers Guild of America has banned Harvey Weinstein from membership for life, the Los Angeles Times reports. The step comes two weeks after the PGA initiated expulsion proceedings for Weinstein in the wake of numerous allegations of sexual assault and sexual harassment.
The PGA's bylaws require that members be given 15 days to answer any disciplinary charges before being expelled, but as the Guild noted in a statement, Weinstein opted to resign his membership before they could expel him. As a result, they decided to take harsher steps:
In light of Mr. Weinstein's widely reported behavior—with new reports continuing to surface even now—the Producers Guild National Board has voted unanimously to enact a lifetime ban on Mr. Weinstein, permanently barring him from PGA membership. This unprecedented step is a reflection of the seriousness with which the Guild regards the numerous reports of Mr. Weinstein's decades of reprehensible conduct.
At the Oct. 16 meeting where Mr. Weinstein's expulsion proceedings were begun, the Guild's National Board committed to creating a task force to look into the entertainment industry's sexual harassment problem. They reaffirmed that commitment in their statement about Weinstein's permanent ban.
Since the scandal broke, Weinstein has been expelled from the Academy of Motion Picture Arts and Sciences, suspended from the British Academy of Film and Television Arts, and fired from the Weinstein Company.
---