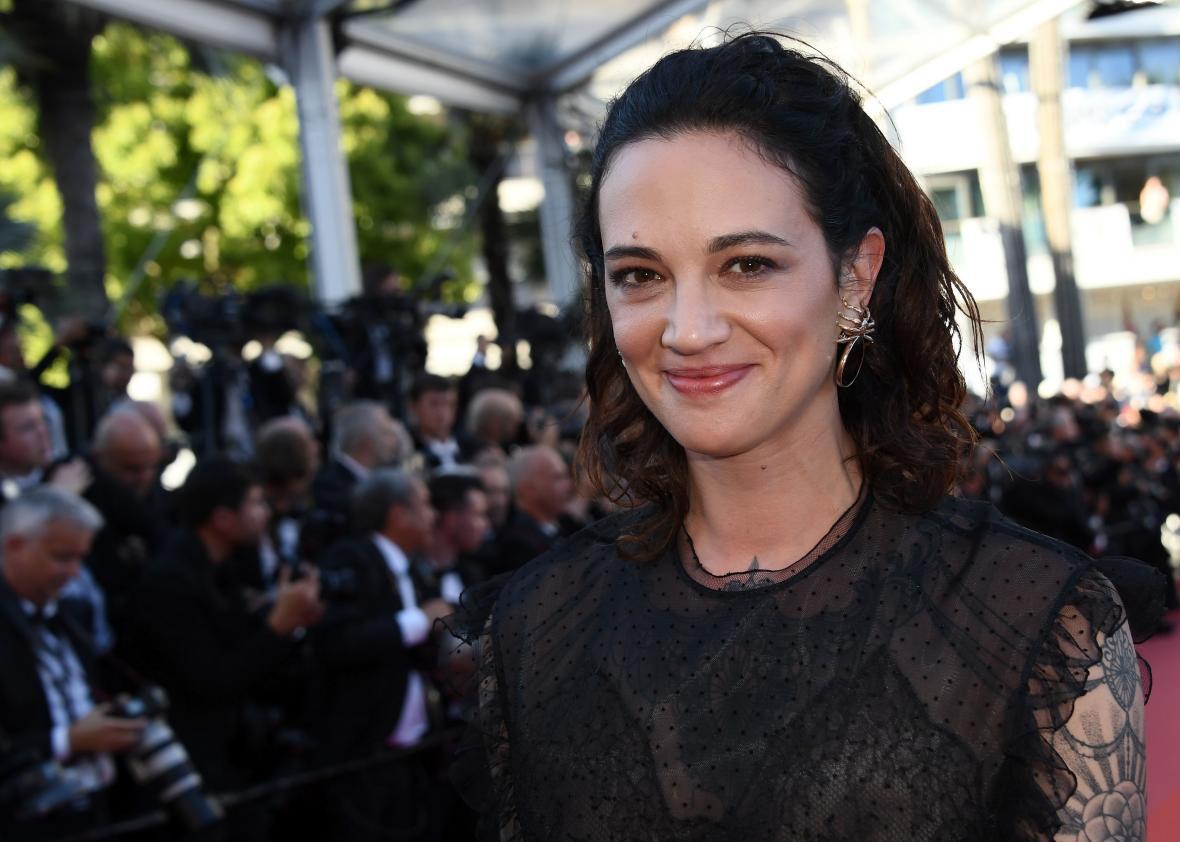 Italian journalist Guia Soncini wrote an op-ed for the New York Times on Thursday called "The Failure of Italian Feminism" in which she suggests that online attacks from Italian women—rather than a male-driven, patriarchial culture—are to blame for driving actress Asia Argento out of the country. Argento had announced that she was leaving her native Italy after backlash from her decision to speak out against Harvey Weinstein, who she claims forcibly performed oral sex on her in 1997. (Weinstein denies all allegations of non-consensual sex.)
In the NYT piece, Soncini writes that Italian feminists are selective about when they support victims of assault and laments that feminism in Italy has been reduced to "a sort of battle between high-school cliques." She even singles out social media as the source of the most vicious attacks:
There was the woman who wouldn't believe Ms. Argento because she did not find her likable when she was competing on "Dancing With the Stars"; the one who claims "Asia asked for it" because she once filmed a scene in which she French-kissed a dog; the one who says—as if it matters—"I've simply never liked her." (I won't link to the likes of them here.)
What this tells us about Italian feminism isn't clear, but it's certainly ugly.
Soncini's point here isn't entirely wrong. While there have certainly been ugly attacks on Argento and others from male columnists in Italy's right-wing newspapers, some of the most vocal criticisms have come from high-profile women on social media questioning the validity of Argento's accusations. These attacks have come from women like Selvaggia Lucarelli, Vladimir Luxuria, and—oh yeah, Guia Soncini herself.
As Argento pointed out on Twitter, just weeks ago, Soncini wrote another piece about the Weinstein scandal, this one for the Italian women's magazine Gioia, in which she writes "if we put anyone who makes us feel uncomfortable for ten minutes in the category of 'rape,' I predict the extinction of humanity" and questions the validity of accusers like Argento, Gwyneth Paltrow, and Ashley Judd because they continued to work with Weinstein. She also exercised a little victim-blaming on … social media!
[There's an idiom in here that makes it a little difficult to translate exactly, but the tweet runs along the lines of "I dream of a piece on Weinstein with one line: He may be an old pig, but you all kept throwing yourselves at him as long as it served you."]
Soncini has since suggested that the tweet might have been a joke, but either way, a better headline might be, "The Failure of the New York Times to Properly Vet Its Op-Ed Contributors."
---