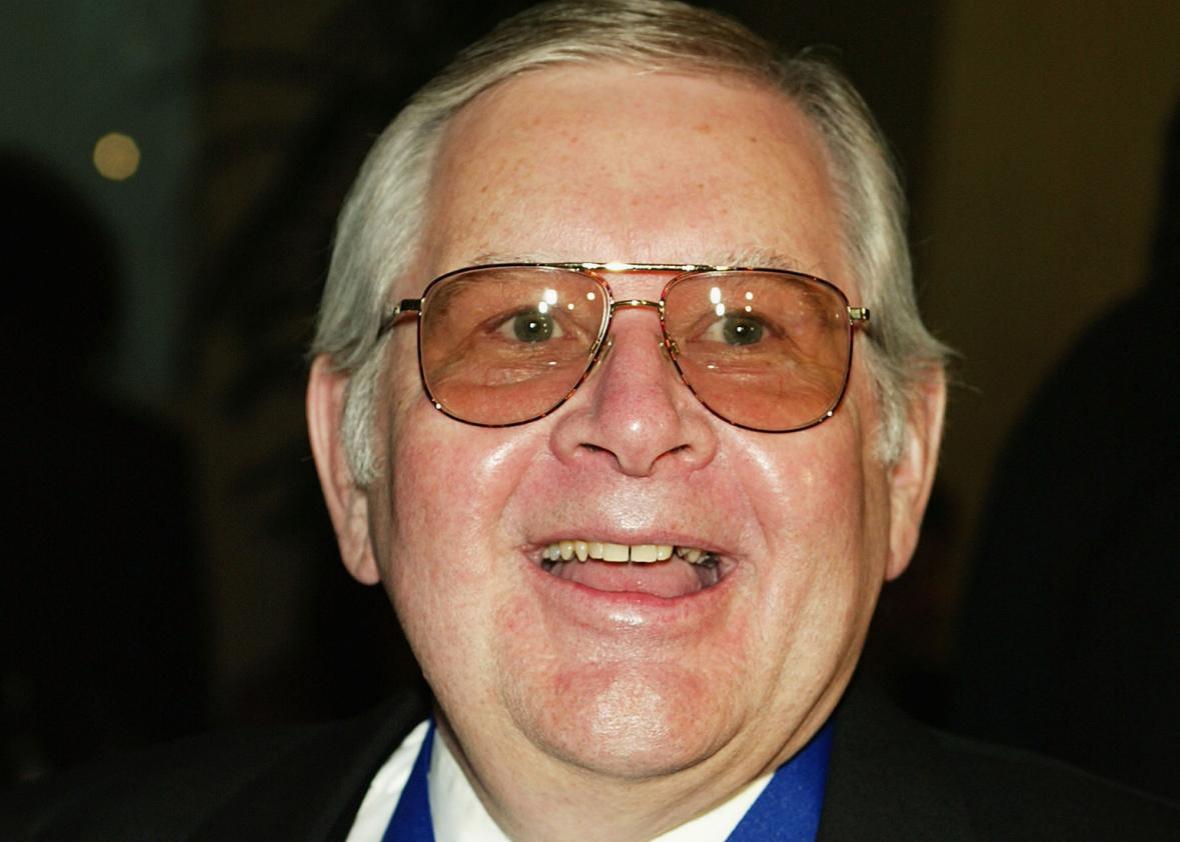 The Simpsons has fired composer Alf Clausen, who composed the music for every one of the show's 28 seasons. Clausen told Variety he was informed by producer Richard Sakai via phone that the show was looking to employ "a different kind of music," and the completed 28th season would be his last. A new season, The Simpsons' 29th, will debuted on Fox on Oct. 1, with music from a composer to be named later.
Clausen did not write The Simpsons' iconic theme, but he did rearrange Danny Elfman's theme for the show's third season, and he has composed virtually every other piece of music heard in its long and storied history. He won two Emmys for his work on The Simpsons, and was nominated for the show another 21 times. His total of 30 nominations, Variety said, likely makes him the most-nominated composer in Emmys history.

No other reason was given for Clausen's firing, but Variety points out that Clausen was still writing music for a 35-piece orchestra, which likely incurred annual costs "running into the millions." "I look at the orchestra as another actor, another player," he told Consequence of Sound in April, not knowing he had just completed his final season. "I think everybody else really feels that as well. They always tell me that there's another player involved with the orchestra, and it adds a lot to the story line and color."
Orchestral scores were commonplace  when The Simpsons went on the air in 1987, but increasingly rare as tastes as shifted and electronic music with the scope and texture approaching that of a symphony orchestra has become easier—and much cheaper—to create. Although its ratings remain solid, The Simpsons has been cutting costs for years, including compelling its star voice actors to take a pay cut in 2011 or face cancellation. The cast rebounded in 2015, but publicly parted ways with actor Harry Shearer over a $14 million deal for the two following seasons. Shearer was brought back into the fold, but it would seem the show has found somewhere else to cut costs.
Update, August 31: The Simpsons has issued a statement from the show's producers via their publicist:
We tremendously value Alf Clausen's contributions to the Simpsons and he will continue to have an ongoing role in the show.  We remain committed to the finest in music for the Simpsons, absolutely including orchestral.  This is the part where we would make a joke but neither Alf's work nor the music of the Simpsons is treated as anything but seriously by us.
---