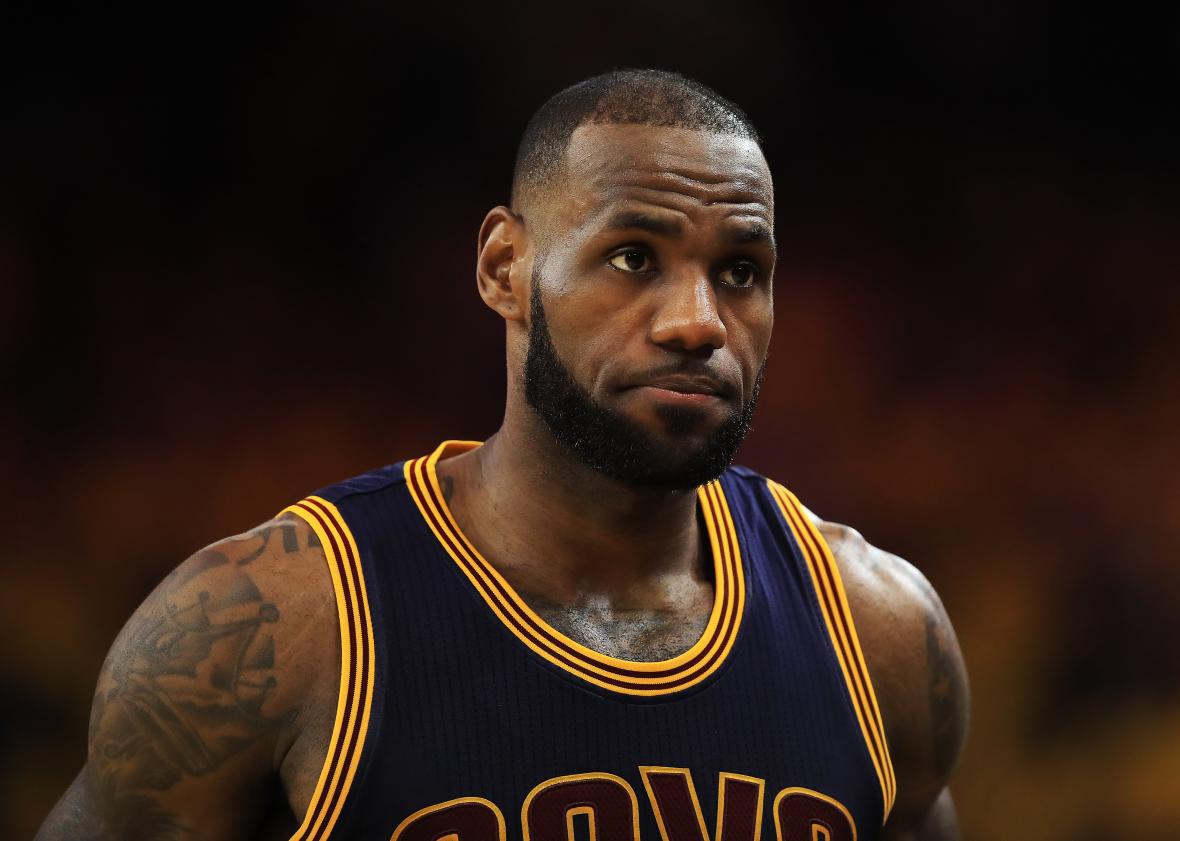 LeBron James always does good basketball things. Watching him play is what I imagine it was like for cavemen when they saw the sun rise for the 6,000th time. Ah yes, there it is again. Not sure how that works, but it certainly is good.
But every once in a while, LeBron will do a bad basketball thing, and it can be a little unnerving. In Game 1 of the NBA Finals, there were at least four moments in which LeBron stunk up the arena. They are each worth revisiting.
Please note that the fact that I'm highlighting these lowlights is a compliment to LeBron. Imagine if your screw-ups were so rare that they had to be set aside like mysterious gems found in an attic. Consider this a kind of inverse celebration.
Look at this—LeBron loses a rebound to Steph Curry:

Congratulations to Steph, but that really shouldn't happen. Imagine if your wife asked you to grab something off the top shelf, but before you could get it the neighbor's 5-year-old son broke into your kitchen and leaped high above your reach to nab it. Embarrassing!
Here, LeBron just watches Kevin Durant waltz down the lane for a dunk:
Sure, he was cheating out on Curry to prevent the three, but he didn't really commit. He makes no real effort to stop Durant, even though, of the 7 billion people on Earth right now, LeBron is probably the only one who could have done something about it.
In this clip, Steph Curry fakes LeBron out of the gym:

Usually, LeBron doesn't vanish into thin air, so that is very odd.
Finally, Durant easily leaves LeBron in the dust:

This is a double-whammy. First, he just lets the slow, probably-not-intended-for-Durant pass float right past him. Then he slips and falls as KD cruises down the baseline for the dunk.
These are all extremely weird. Savor them like fine truffles dug from the Earth, for Game 2's haul of LeBron lowlights will surely be meager.
---