Here's one prediction I'm willing to make about this year's NBA Finals: No matter who wins, the 2017 NBA champion will not go to the White House to celebrate with President Donald Trump.
Do you think Warriors coach Steve Kerr would be willing to genuflect to a man he called a "blowhard" and "ill-suited to be president"? LeBron James campaigned for Hillary Clinton in Ohio and has spoken out against Trump's Muslim ban. He also refused to stay at the Trump SoHo when the Cavs were in New York to play the Knicks (a move many of his teammates followed). Even Stephen Curry, who has never been accused of being a firebrand—he endorses filtered water, for crying out loud—went so far as to counter the claim of the CEO of Under Armour that Trump would be an "asset" to the country with a positively Wilde-ian bon mot: "I agree with that description," he said, "if you remove the et."
Of all the figures involved in these NBA Finals, Cavs owner Dan Gilbert seems the likeliest to agree to a White House visit. Gilbert, who shares the president's propensity for sending out ill-conceived late-night missives, knows Trump and has said he will be good for "urban cores" on account of his real estate background. Then again, Dan Gilbert will probably do whatever LeBron tells him to do (and will be better off for it, as usual).
Trump, meanwhile, doesn't have much of a history with basketball himself. His love of football is well-documented, as is his affinity for baseball. "I was the best baseball player in New York when I was young," Trump has said. "Everybody wanted me to be a baseball player. But I was good in other sports, too. I was good in wrestling, I was very good at football. I was always the best at sports." Basketball is conspicuously absent from his modest self-assessment.
A quick search of Getty's archives shows that, like all New York celebrities, Trump has at least been to a few Knicks games. Still, his presence at Madison Square Garden is far too infrequent for him to be considered a fan. (The last NBA game I could find that Trump attended was in 2014, a Knicks-Cavs matchup he watched alongside famous podcaster Bill O'Reilly.)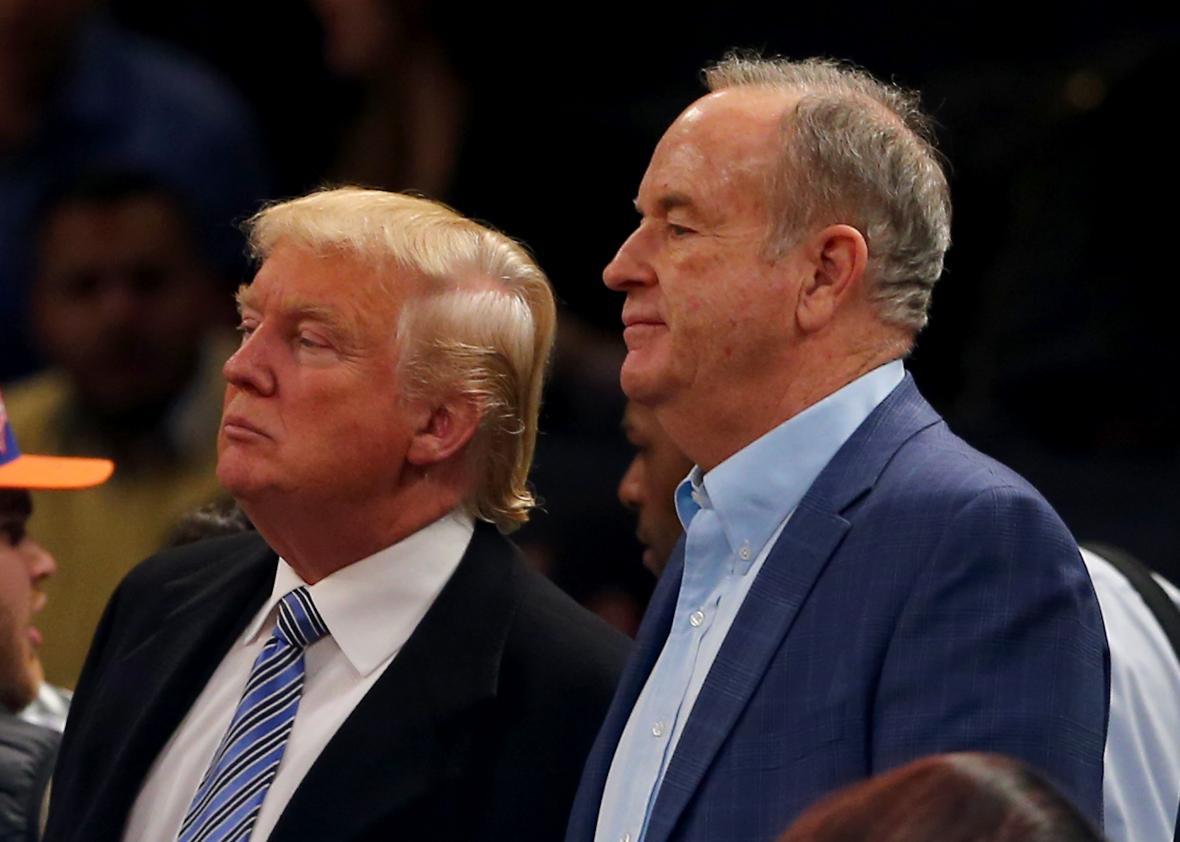 His interest in basketball as a business venture is rather limited as well. In 1975, a young Trump told the New York Times he had surprising inside info about Madison Square Garden. He claimed that it was for sale and that two "Arab oil interests" were actively offering to buy the complex. (The president of MSG at the time immediately denied Trump's claims.) Beyond that, Trump has stayed clear of the hardwood.
So, if the NBA champion refuses to celebrate with Trump at the White House, and if Trump seems like he'd be fine skipping the event himself, then where should the winning team go and who should the champs meet?
Let's check out the presidential line of succession:
1. Vice President Mike Pence: Has some basketball bona fides, in that he is from Indiana. However, both the NCAA and the filmmakers behind Hoosiers have released public statements criticizing Pence (the former was in response to a discriminatory "religious freedom bill" he oversaw as Indiana governor, the latter in response to Pence listing Hoosiers as one of his favorite movies). As he is intrinsically tied to all of Trump's policies, Pence is probably a no-go for a visit from the NBA champs.
2. Speaker of the House Paul Ryan: Given that Steph Curry and LeBron James have both promoted and campaigned for Obamacare, it is unlikely they'd want to go out of their way to celebrate an NBA championship with the man who's hastily pushing through legislation to repeal it.
3. President pro tempore of the Senate Orrin Hatch: I guess the finals winners would be willing to meet Orrin Hatch. Maybe they could FaceTime him? Or wave to him from the team bus?
This year's NBA champions could also forgo the official visit altogether. There is precedent for this—and it's rather good precedent, too. In 1984, Larry Bird skipped the Celtics' meeting with Ronald Reagan. When asked about it, Bird told a reporter, "If the president wants to see me, he knows where to find me." Michael Jordan, meanwhile, opted out of the Bulls' first visit to the White House, in 1991. He played golf instead.