The Slate Book Review and the Center for Cartoon Studies are proud to announce the winners of the fifth annual Cartoonist Studio Prize. The winners were selected by Slate's Jacob Brogan; the faculty and students at the Center for Cartoon Studies, represented by Jarad Greene; and this year's guest judge, Karen Green, curator for comics and cartoons at Columbia University's Rare Books and Manuscripts Library.
Congratulations to our two winners, who each receive $1,000 and, of course, eternal glory, and join our previous winners: Carol Tyler and Boulet; Richard McGuire and Winston Rowntree; Taiyo Matsumoto and Emily Carroll; and Noelle Stevenson and Chris Ware.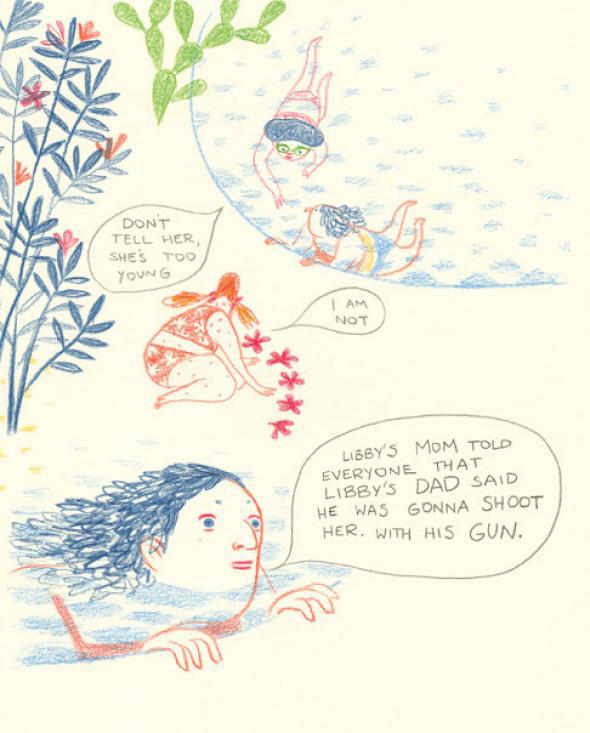 The winner for Best Print Comic is Eleanor Davis for Libby's Dad (Retrofit and Big Planet Comics), a potent meditation on the complexities of childhood. Beautifully drawn in colored pencils that at once evoke youth and betray tremendous skill, every page of Davis' brief work is assured and resonant.
The rest of the excellent shortlist:
Burt's Way Home by John Martz. Koyama Press.
Canopy by Karine Bernadou. Retrofit and Big Planet Comics.
Hilda and the Stone Forest by Luke Pearson. Flying Eye Books.
March: Book 3 by John Lewis, Andrew Aydin, and Nate Powell. Top Shelf.
Rolling Blackouts by Sarah Glidden. Drawn and Quarterly.
Rosalie Lightning by Tom Hart. St. Martin's Press.
The Art of Charlie Chan Hock Chye by Sonny Liew. Pantheon.
The Longest Day of the Future by Lucas Varela. Fantagraphics.
We All Wish for Deadly Force by Leela Corman. Retrofit and Big Planet Comics.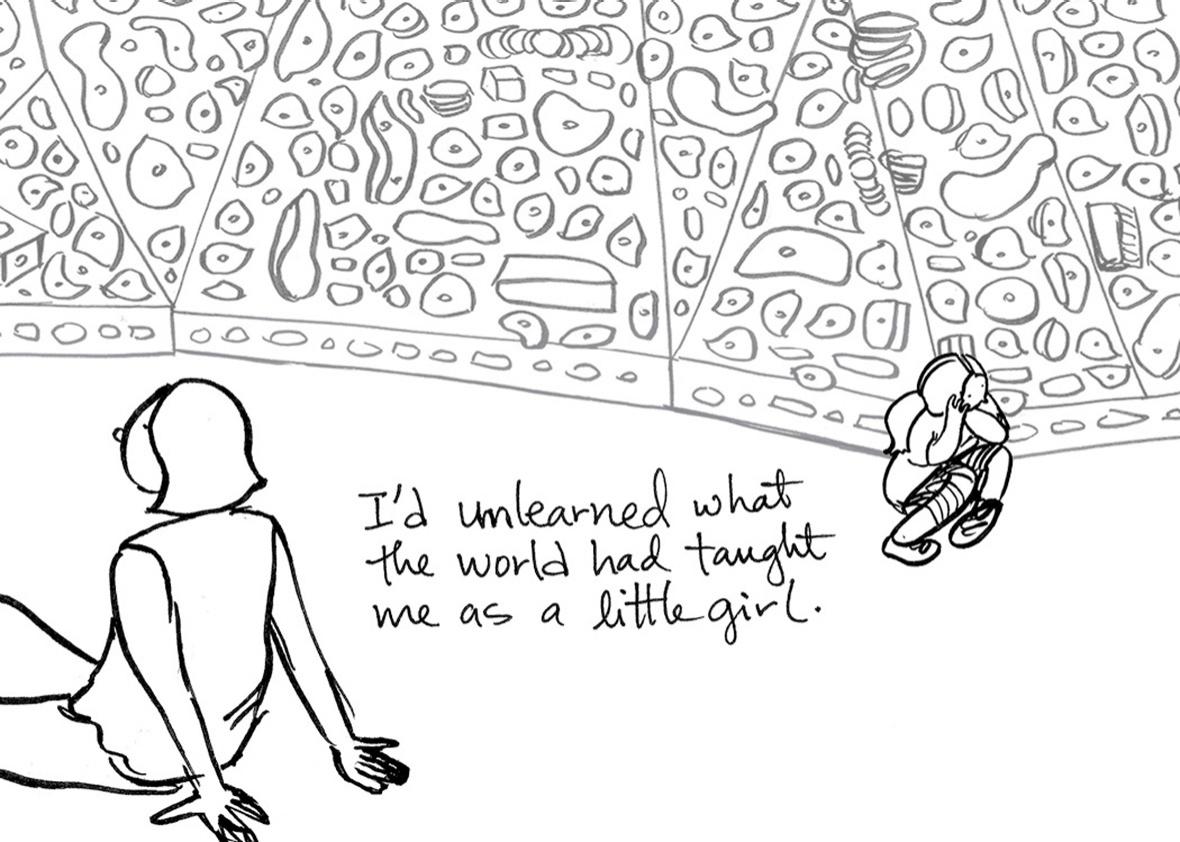 The winner for Best Web Comic is Christina Tran for "On Beauty," a story about medical tourism in South Korea. Making thoughtful use of the web format and drawing creatively on multimedia techniques, Tran tells a striking story about the difficulties of unlearning the lessons we've been taught about gender.
The rest of the excellent shortlist:
Greek Diary by Glynnis Fawkes
"I Trained to Fight the Enemy" by Jess Ruliffson
Normel Person by Lauren Weinstein
On a Sunbeam by Tillie Walden
"Rejected Anthology Submission" by Meghan Lands
Riverbound by Päivi Niinikangas
"The Secrets in My Mother's Nightstand" by Sophia Wiedeman
The Unofficial Cuckoo's Nest by Luke Healy
Wonderlust by Diana Nock
Congratulations to our winners and to all our nominees.