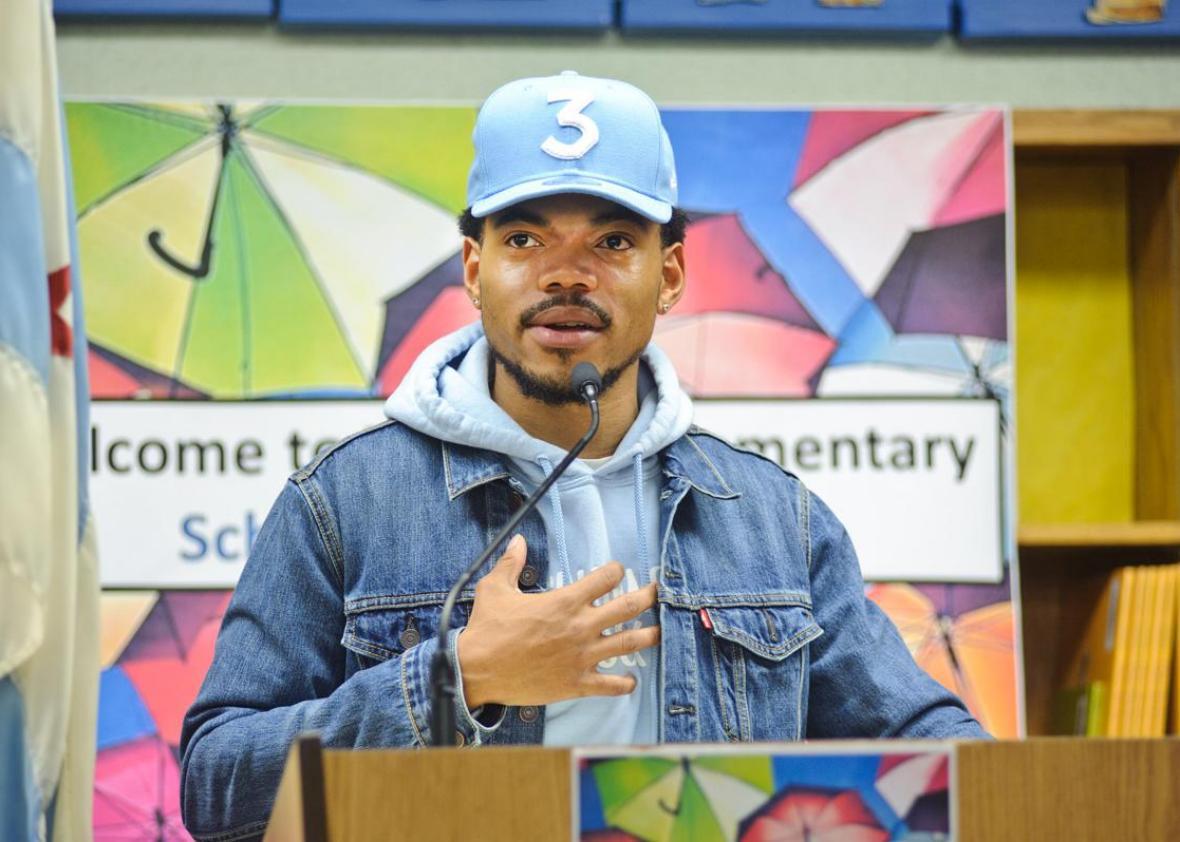 Chance the Rapper's decision to infuse $1 million into Chicago Public Schools—a "call to action," as he called it—is getting attention in high places.
Widely celebrated upon its announcement on Twitter and other social media platforms, Chance's donation has since drawn praise from the likes of Former first lady Michelle Obama, who called him "an example of the power of arts education," and civil rights activist Deray Mckesson, who explained that "Chance's commitment to his hometown and to using his platform for the greater good are a model for other influencers." Fellow hip-hop artist T.I. also chimed in, noting that "we could all learn a thing or two" from Chance's generosity.
Not everyone is as thrilled with the news, however. Chance used the announcement of his donation to call out Illinois Gov. Bruce Rauner for failing to "honor his original commitment to provide $215 million to CPS" and for being evasive in their meeting together, refusing to pledge greater support. In a curiously worded statement, the governor's office responded to Chance's donation without even referencing it directly.
"While the Rauners are passionate donors to our schools, individual contributions will never be enough to address the financial challenges facing CPS," Eleni Demertzis, a representative for Rauner's office, wrote. "It would be helpful if CPS officials came to Springfield and joined in serious good faith discussions about the long-term stability of all of our schools."
---