Studio Ghibli is dead. Long live Studio Ponoc. When Ghibli, the Japanese animation giant that produced such masterpieces as Princess Mononoke and Spirited Away, closed in 2014, Hiromasa Yonebayashi and Yoshiaki Nishimura founded their own studio, bringing eight of Ghibli's artists and animators with them. (The rumors of Ghibli's demise were also slightly exaggerated; the studio's animators, guided by co-founder Isao Takahata, worked on Oscar nominee The Red Turtle, directed by Michael Dudok De Wit, and a new series Ronja, the Robber's Daughter, recently premiered on Amazon Prime.) While Ghibli guru Hayao Miyazaki keeps dipping in and out of retirement like the Brett Favre of animation that he is, Studio Ponoc is keeping the spirit of Studio Ghibli alive—as a new trailer for their inaugural release, Mary and the Witch's Flower, perfectly demonstrates.
Mary and the Witch's Flower, about a girl who gains magic powers for a single night, isn't a Miyazaki feature, but it sure looks like one, and director Yonebayashi has obviously absorbed a lot of Miyazaki's signature style. Here are just a few Ghibli trademarks to be found in the trailer:
A female protagonist.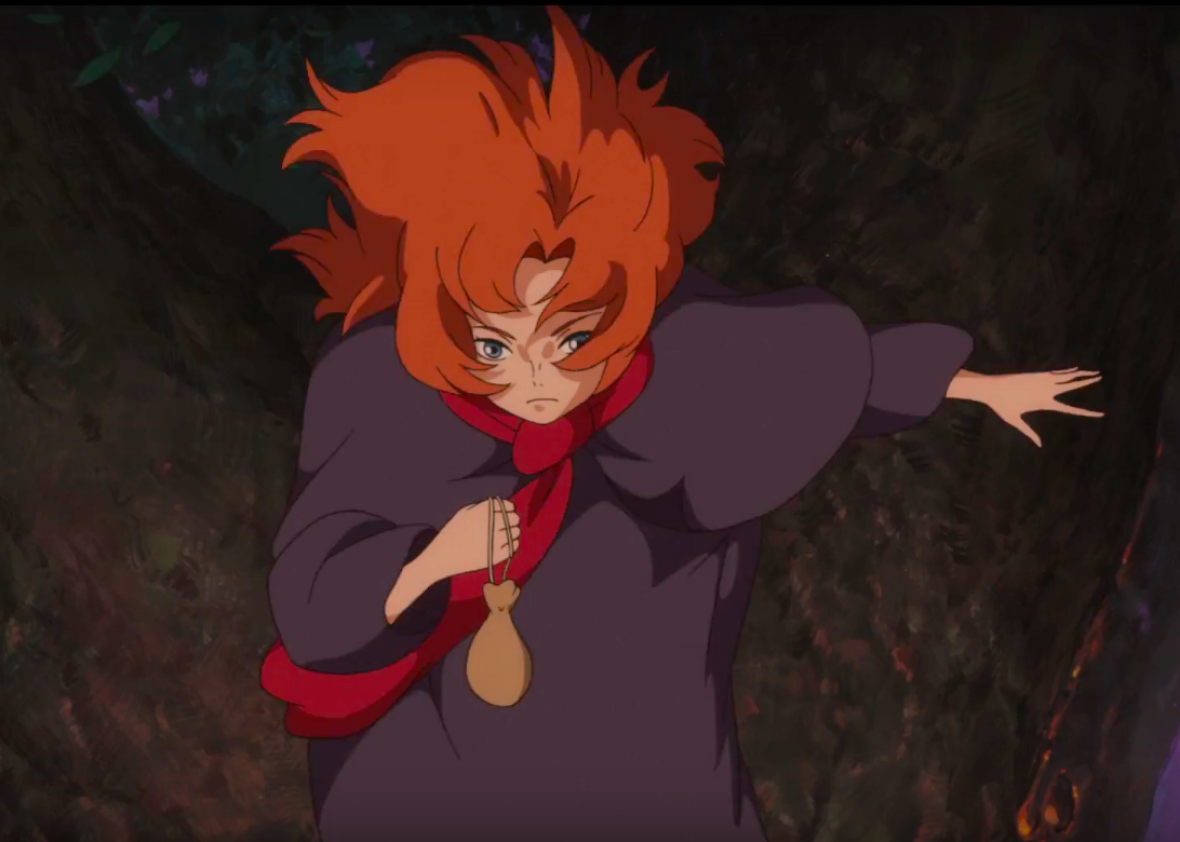 While there are a few exceptions, the majority of Studio Ghibli's movies are female-driven. "I wanted to make a movie especially for the daughters of my friends," Miyazaki said in 2002 of Spirited Away, whose protagonist is the hapless 10-year-old Chihiro. The women of Ghibli movies are a diverse set, from warriors raised by wolves to women who prefer to cook and clean. It was such an important characteristic of the studio that it's no surprise Ponoc would carry on the tradition.
A witch with a cat.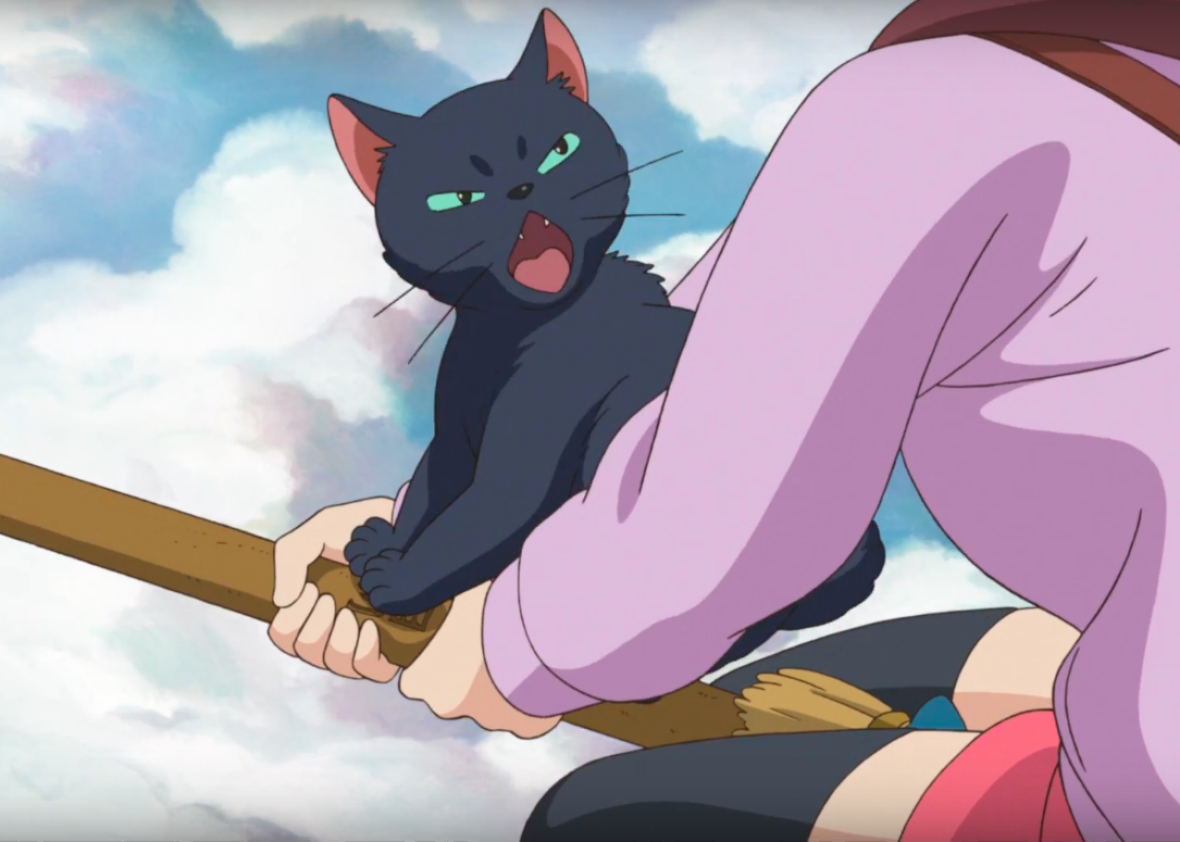 Comparisons to Ghibli's most famous witch, the titular Kiki of Kiki's Delivery Service, will be inevitable for Mary and the Witch's Flower, especially since Mary has the requisite cat and broomstick. Yonebayashi even expressed some reluctance about making a film that was so obviously similar to a Ghibli feature. Magic abounds in the Ghibli universe, but witches in particular, whether they're good, evil, or (as is often the case in Miyazaki movies) morally ambiguous, tend to flourish. See: Spirited Away's Yubaba and the Witch of the Waste in Howl's Moving Castle.
And as for the cats—well, there are just too many to count.
A reverence for nature.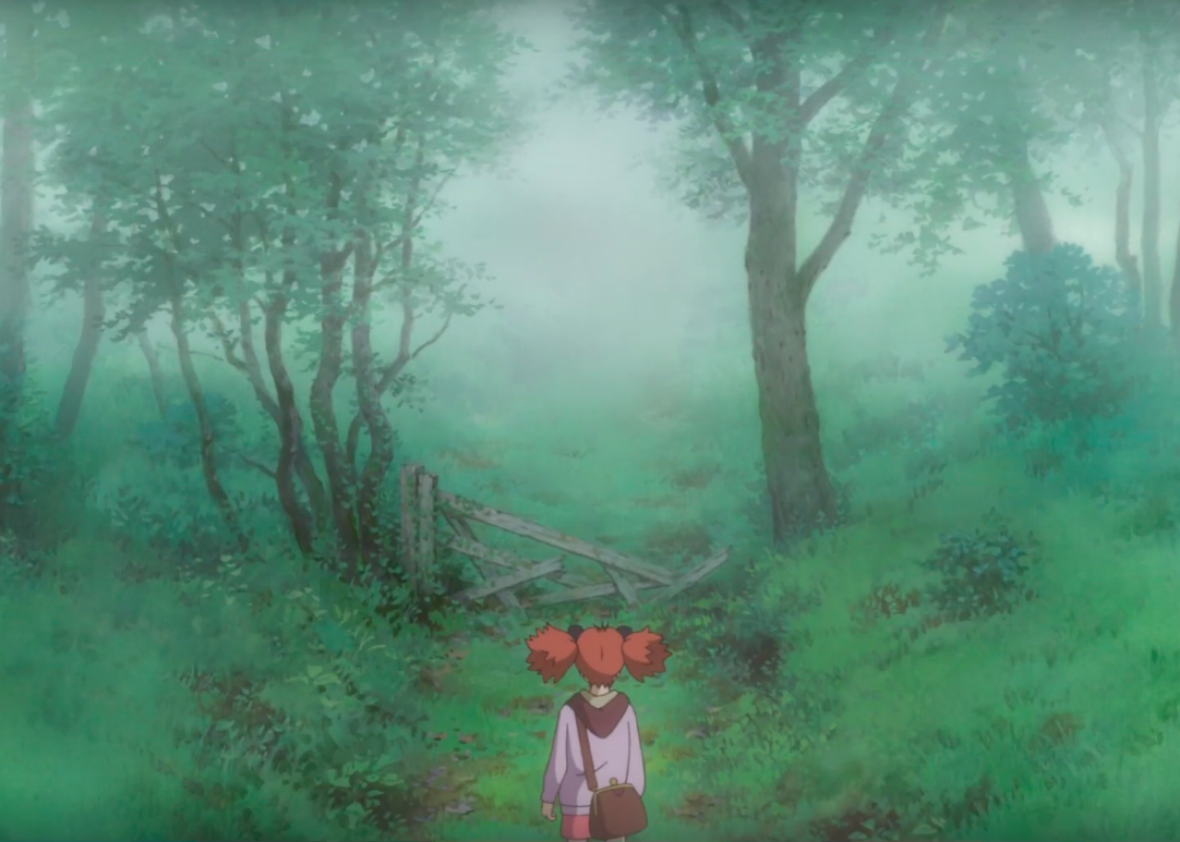 Miyazaki's movies typically carry a message of subtle environmentalism to complement the lovingly rendered landscapes, lush forests, and clear skies. Based on what we've seen from the trailer, Mary fits right in.
A love (and fear) of heights.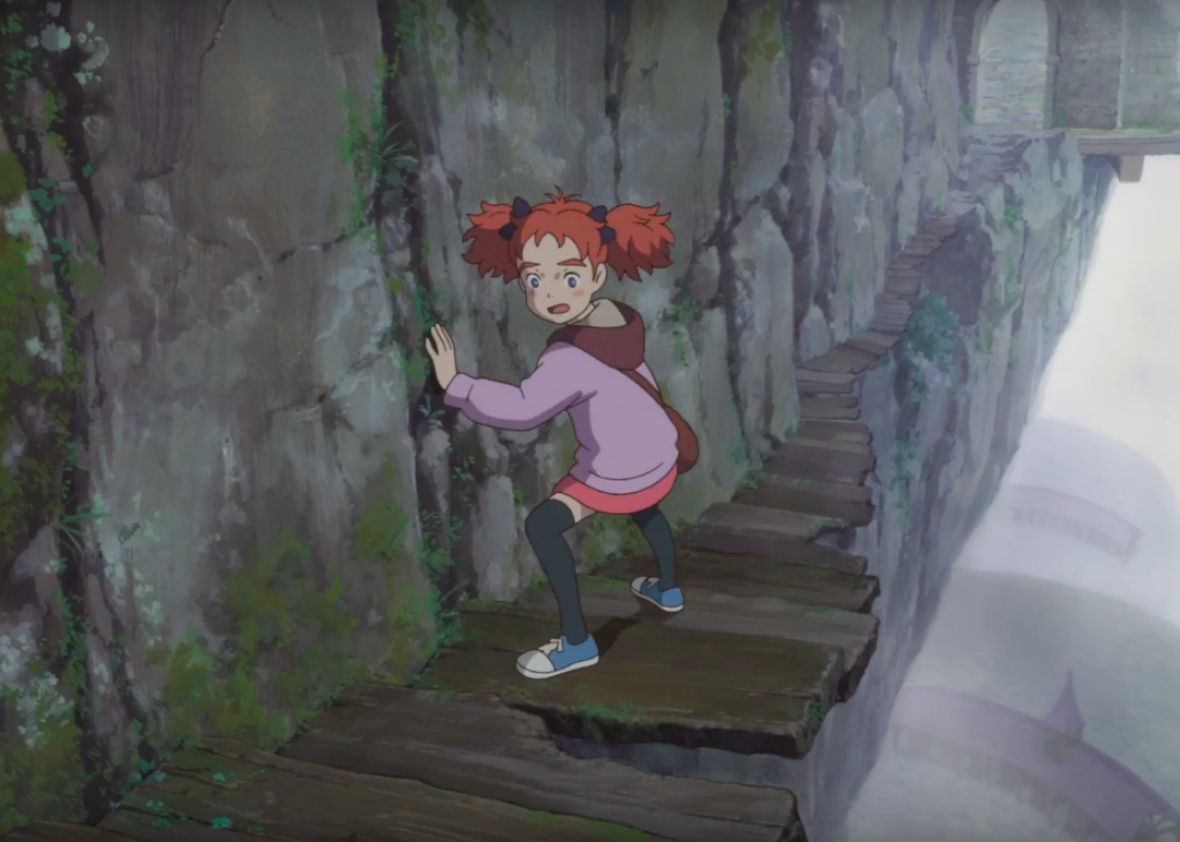 Acrophobes, beware! Not only does Mary fly through the sky on a broom, at one point she also appears to be climbing along some kind of airborne stone structure, which is a surprisingly common predicament for Ghibli heroines. In fact, many of Miyzaki's movies are characterized by a love of flight, whether that means airplanes (as in Porco Rosso or The Wind Rises), floating castles (Castle in the Sky), or dragons (Spirited Away).
It's based on a children's book.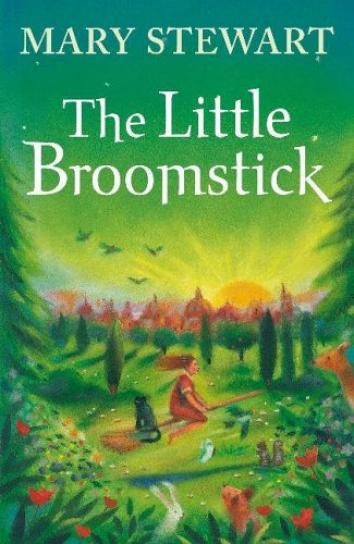 Mary and the Witch's Flower is based on Mary Stewart's 1971 The Little Broomstick, the story of a girl who moves in with her aunt in the country and stumbles upon a magic school. Studio Ghibli often used books, especially children's literature, especially fantasy, as a basis for its movies, as with Howl's Moving Castle (based on Diana Wynne Jones' book of the same name) or The Secret World of Arrietty (based on Mary Norton's The Borrowers).
Redheads abound.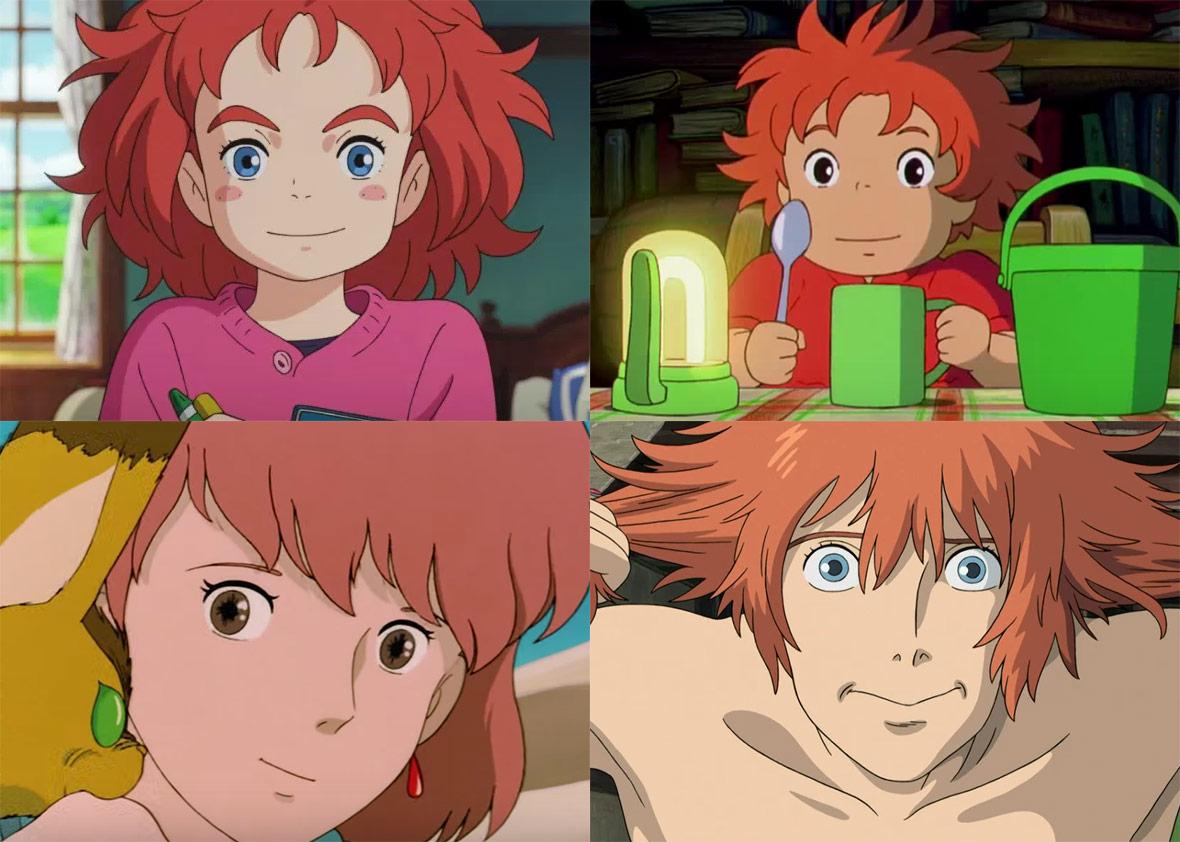 Studio Ghibli had a soft spot for carrot-tops since its very first feature, Nausicaa of the Valley of the Wind. That film was the first in a long line from a studio that enjoyed 30 years of storytelling excellence and incredible animation. Call it superstition, but it seems smart that Ponoc is starting off its new venture with a redhead of its own.