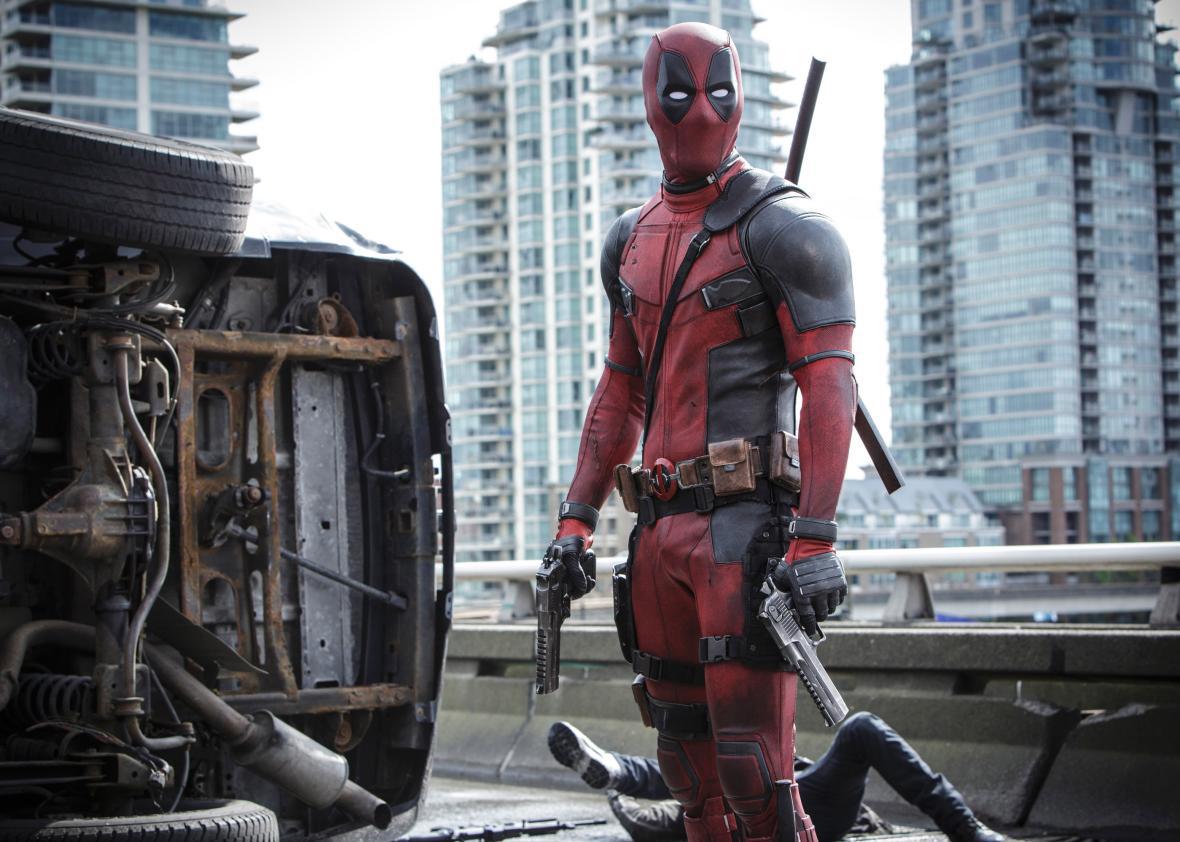 The apparently robust campaign for Deadpool to emerge as an Oscar player scored another victory as the Producers Guild of America named the film among its top 10 of the year. The guild, which crosses over significantly in membership with the Academy of Motion Picture Arts and Sciences, tends to be one of the better Oscar predictors—it's only missed one Best Picture nominee in each of the last three years—and considering Deadpool also netted a surprise Writers Guild of America nomination for Best Adapted Screenplay last week, its selection certainly positions the film as a serious (if still relatively unlikely) contender.
Of course, since producers determine the nominees, the PGA often favors this kind of big-budget franchise fare, which the Oscars tend to ignore. (Examples include Skyfall, The Girl With the Dragon Tattoo, and fellow comic book adaptation The Dark Knight.) And outside of Deadpool, the guild mostly stuck to the script. The PGA kept the momentum going for Golden Globe champs and Oscar front-runners La La Land and Moonlight and rounded out the field with various other heavy-hitters this season: Arrival, Fences, Hacksaw Ridge, Hell or High Water, Hidden Figures, Lion, and Manchester by the Sea.
Considering the group rarely matches up perfectly with the Academy of Motion Picture Arts and Sciences, all hope is not lost for those contending films looked over by the PGA. They include Jeff Nichols' historical drama Loving, which was cited by the WGA; Nocturnal Animals, Tom Ford's stylish thriller that received boosts this week from the Golden Globes and BAFTA; and Silence, Martin Scorsese's well-received religious epic, which has struggled to gain traction with awards groups thus far. However, since the academy can choose anywhere from five to 10 films for its Best Picture lineup, it's safe to say that those not shortlisted here have an uphill climb.
Below are the 10 films nominated for Best Picture by the PGA.
Arrival
Producers: Dan Levine, Shawn Levy, Aaron Ryder, David Linde
Deadpool
Producers: Simon Kinberg, Ryan Reynolds, Lauren Shuler Donner
Fences
Producers: Scott Rudin, Denzel Washington, Todd Black
Hacksaw Ridge
Producers: Bill Mechanic, David Permut
Hell or High Water
Producers: Carla Hacken, Julie Yorn
Hidden Figures
Producers: Donna Gigliotti, Peter Chernin & Jenno Topping, Pharrell Williams, Theodore Melfi
La La Land
Producers: Fred Berger, Jordan Horowitz, Marc Platt
Lion
Producers: Emile Sherman & Iain Canning, Angie Fielder
Manchester by the Sea
Producers: Matt Damon, Kimberly Stewart, Chris Moore, Lauren Beck, Kevin Walsh
Moonlight
Producers: Adele Romanski, Dede Gardner & Jeremy Kleiner
---