There are some places satire can't really go, and Donald Trump's already-disastrous reign as Our Last President is about four years worth. So Saturday Night Live is more or less doing straight reportage in this week's cold open, taking America on a whirlwind tour to meet the people our president-elect spent his valuable time retweeting this week. It's kind of cute to see Pete Davidson give 16-year-old high school student Seth Morton (@FiIibuster) his 15 minutes of fame: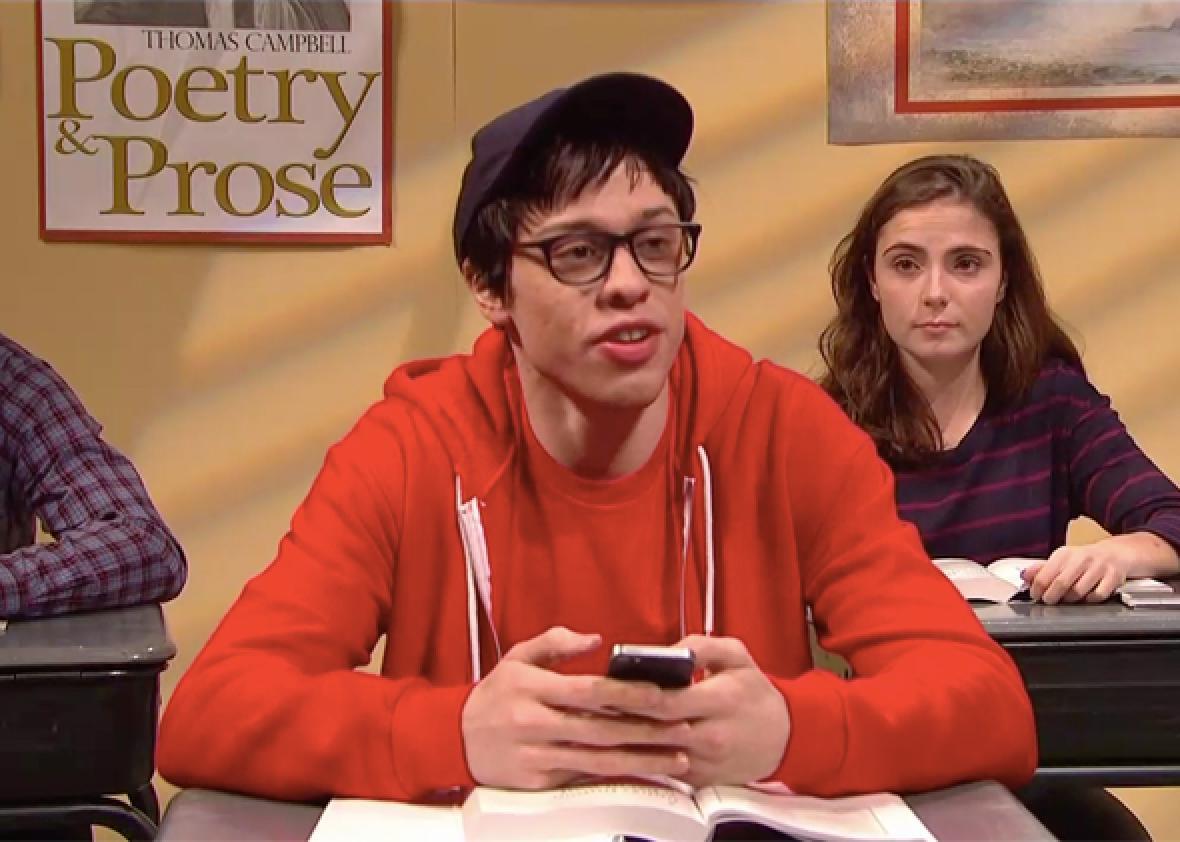 It's a little less cute to remember that Donald Trump actually took the time to quote this kid's tweet, and a lot less cute to remember that the reason he did so was to defend his ludicrous lie that "millions of people" voted illegally.
Did Donald Trump really explain his actions, as Alec Baldwin does, by saying, "I do it because my brain is bad?" Well, to quote a 16-year-old with the president-elect's ear, "you have no sufficient evidence that Donald Trump did not." Also don't miss Steve Bannon's surprise cameo.
Update: Surprising no one, Donald Trump found time to watch Saturday Night Live, take it personally, and respond on Twitter: