If Zanele Muholi's series "Faces and Phases" and "Somnyama Ngonyama" have one idea in common, it's that identity is both powerful and malleable.
In the former, which comprises more than 300 photos of black lesbians and queer people in South Africa, identity is bravely expressed in the face of significant danger. Although same-sex marriage is legal in the country and discrimination based on sexuality is prohibited, violence against LGBTQ people is common. Muholi, who co-founded the Forum for Empowerment of Women in 2002, was an activist before she was an artist. When hate crimes spiked in her country, she started photographing the women in her community as an extension of that activism and as a way to assert their humanity and resist their oppression. Frequently, they face the camera head on, as though directly confronting those who would deny them their rights or their lives.
"The point of it is about creating this archive or record and making them visible. It's an act of empowerment, of adding them to history," said Kevin Moore, curator of "Zanele Muholi: Personae," an exhibition on display at Cincinnati's National Underground Railroad Freedom Center from Saturday until Jan. 23 as part of the FotoFocus Biennial.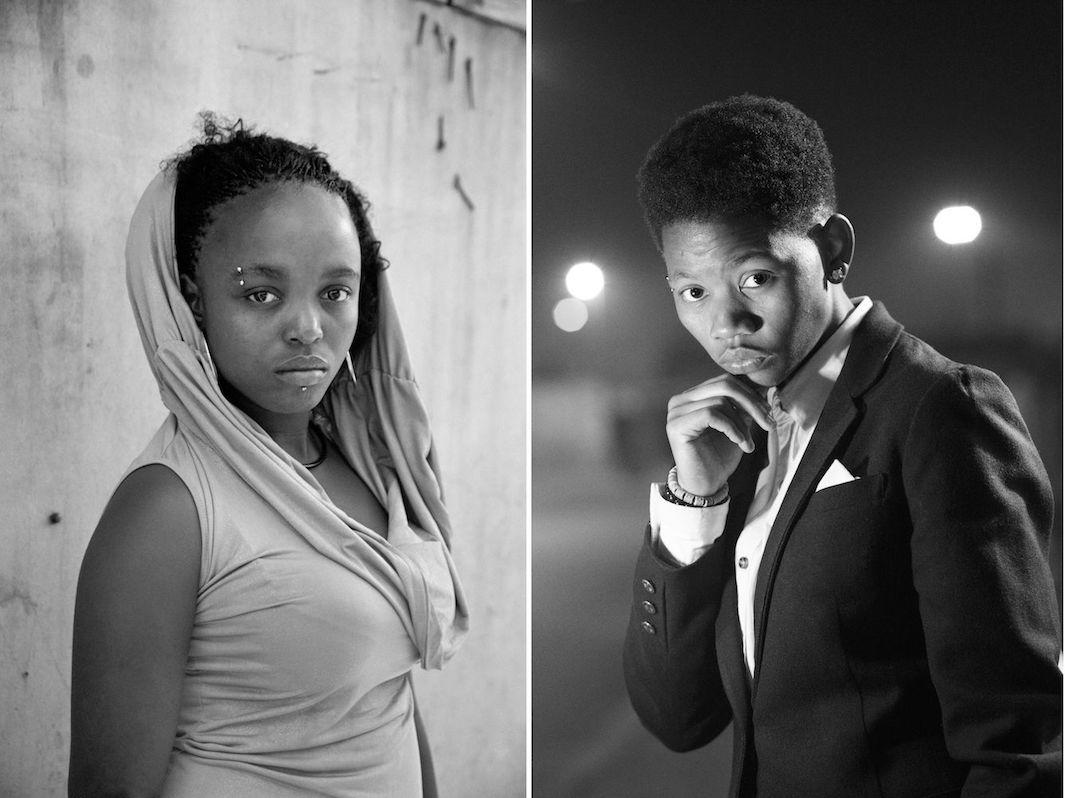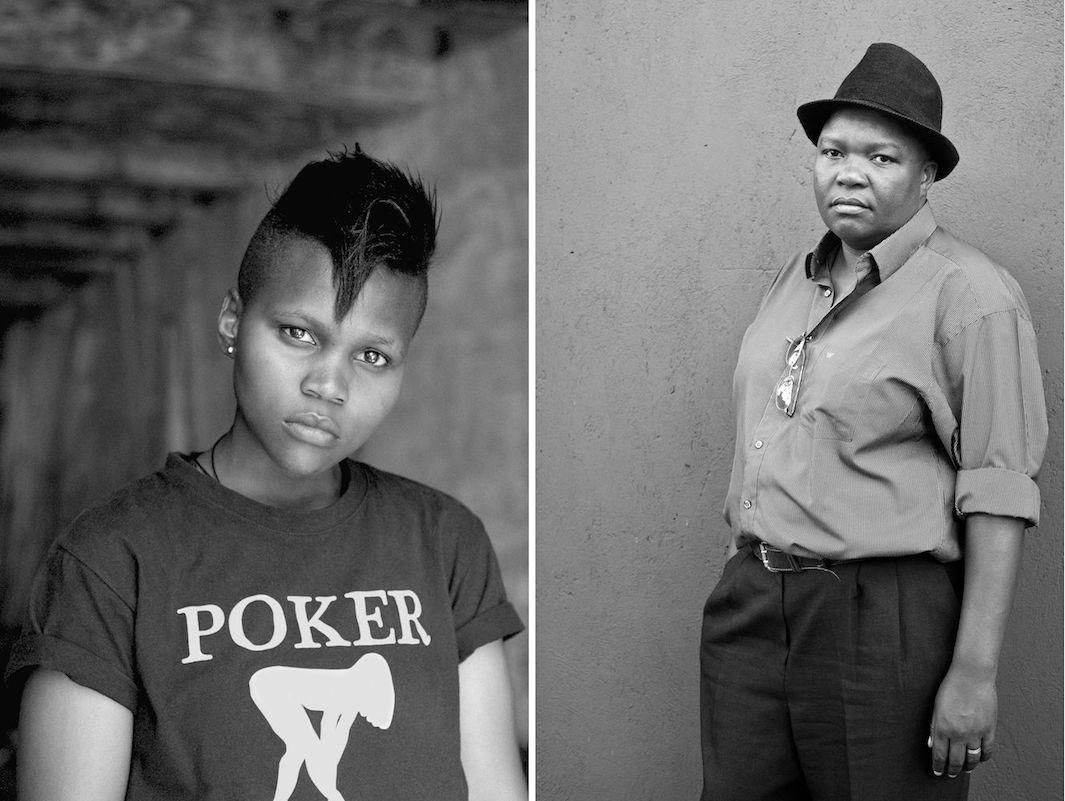 Throughout the years, Muholi has photographed some of the same people more than once, capturing their changing looks and presentations. Seen together, Moore said, the photos demonstrate that identity is a "shifting and fluid category."
"What she's capturing is this evolving idea of the self over time," Moore said.
In "Somnyama Ngonyama," which means "Hail the Dark Lioness," Muholi focuses inward rather than outward. She started the theatrical series of self-portraiture in 2015 and has worked on it in South Africa, Europe, and the United States. In it, Muholi photographs herself in costumes that reflect historical stereotypes and are meant to comment on South African history. In some of the photos, she exaggerates her skin tone to, in her words, reclaim "blackness from the privileged gaze." According to Moore, the costumes also reflect members of Muholi's family.
"She's pretty specific in referencing her mother, who was a domestic worker, and her brother, who was killed 10 years ago. These are people who influenced her, or even genetically created her as she is. She's searching her own identity through these characters she's playing in these pictures. The overall conclusion is we're all many people. We're all shifting and changing over time," Moore said.