After photographing civil servants in eight countries across five continents for his book, Bureaucratics, Jan Banning thought looking at criminal justice systems around the world seemed like a logical next step. In his new book, Law & Order: The World of Criminal Justice, which will be released in the United States this fall, the Dutch photographer brings readers up close to prisons, police, and courts in Colombia, France, Uganda, and the United States.
"I'm interested in these aspects of society that are vital but not necessarily considered to be picturesque," he said. "Basically, it's an attempt to visually cope with the question of how we handle crime. I think it always makes tremendous sense to compare different societies as I've done with Bureaucratics because, of course, in comparison, the character of a specific society comes out."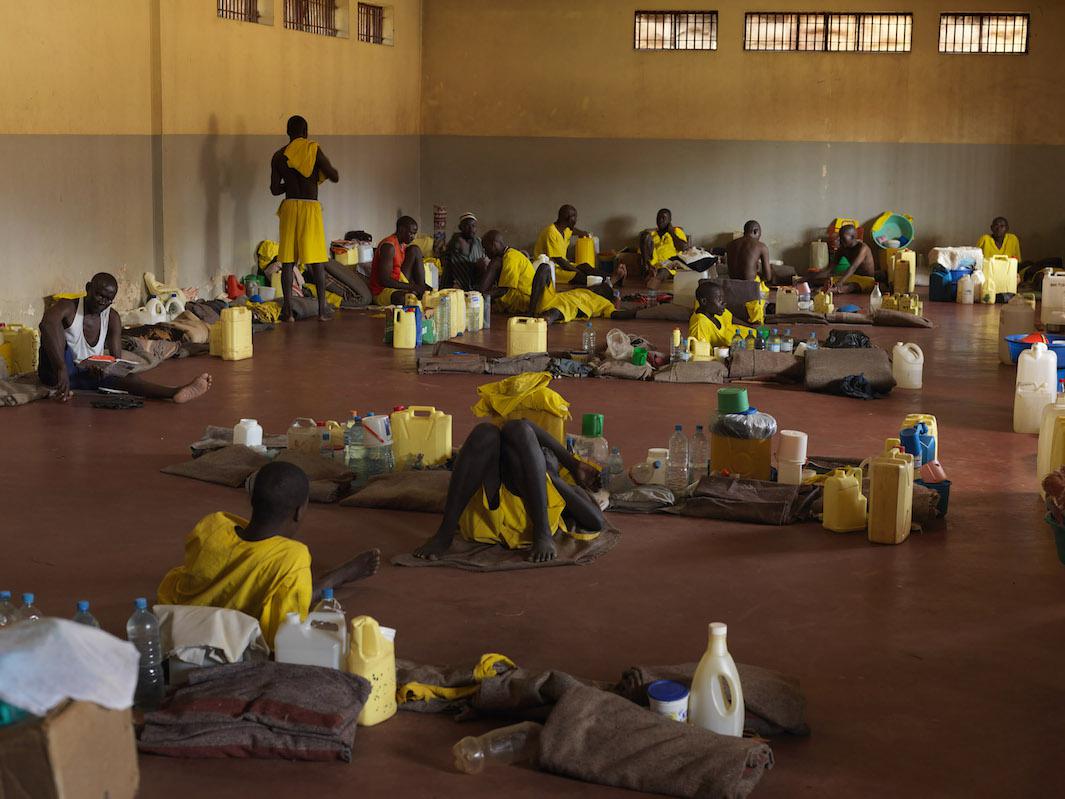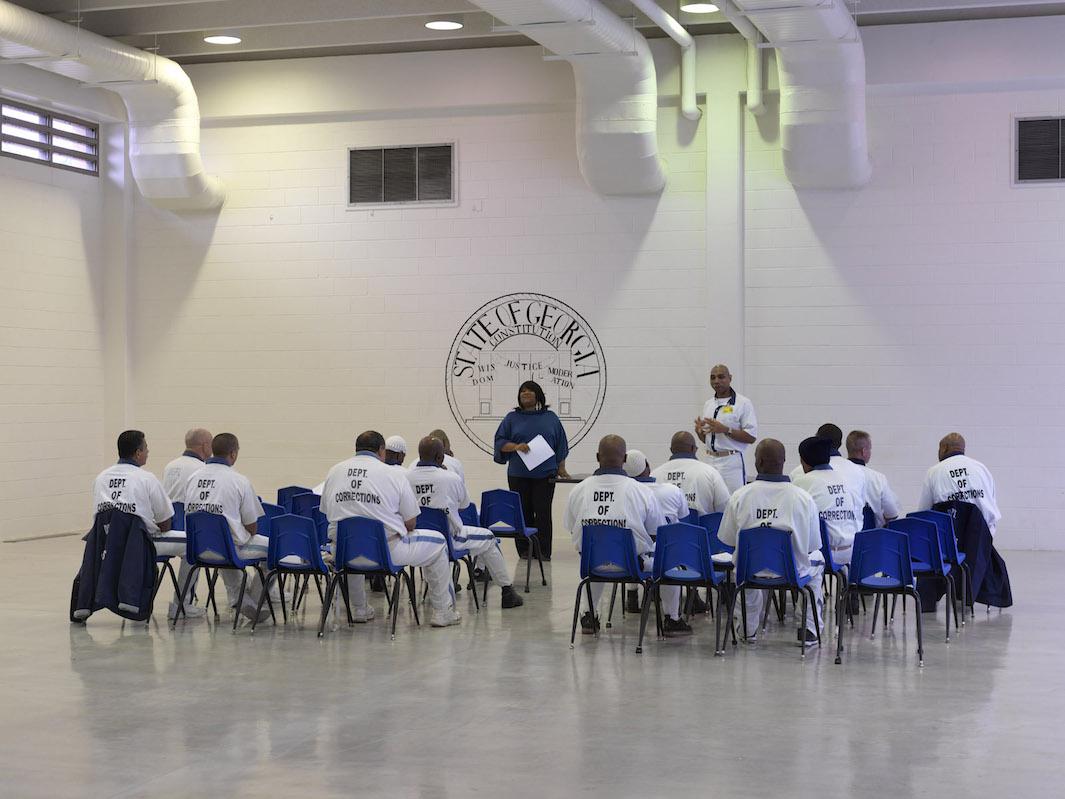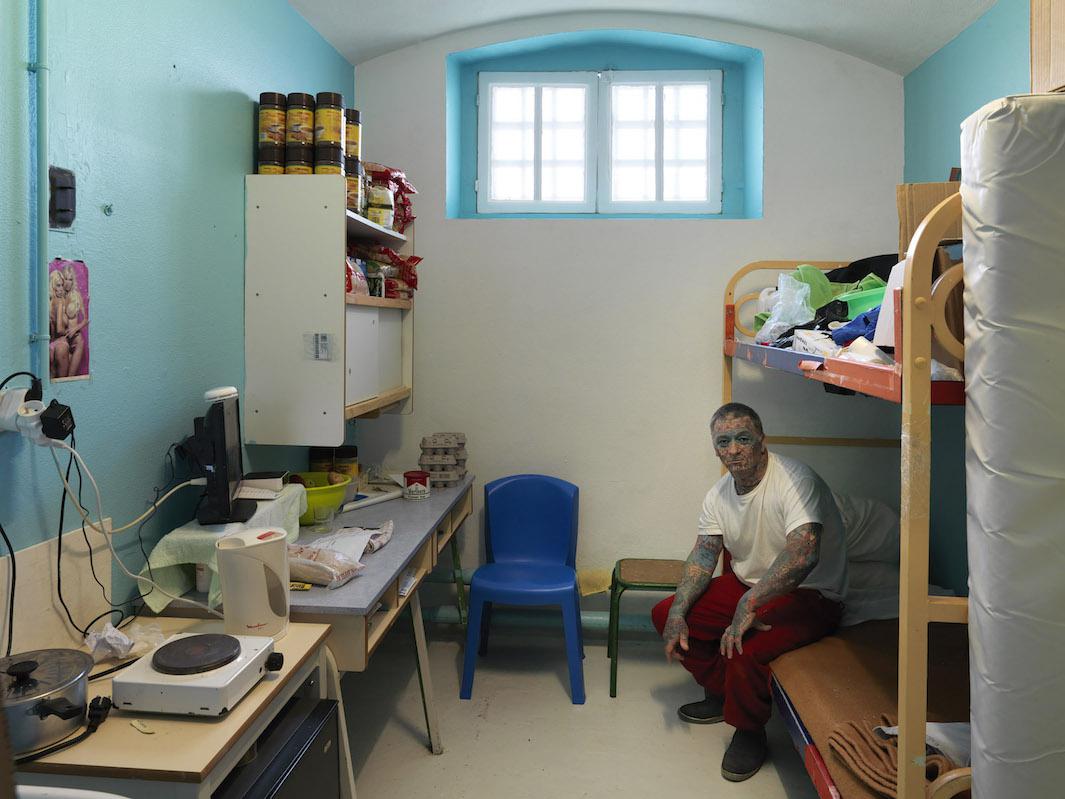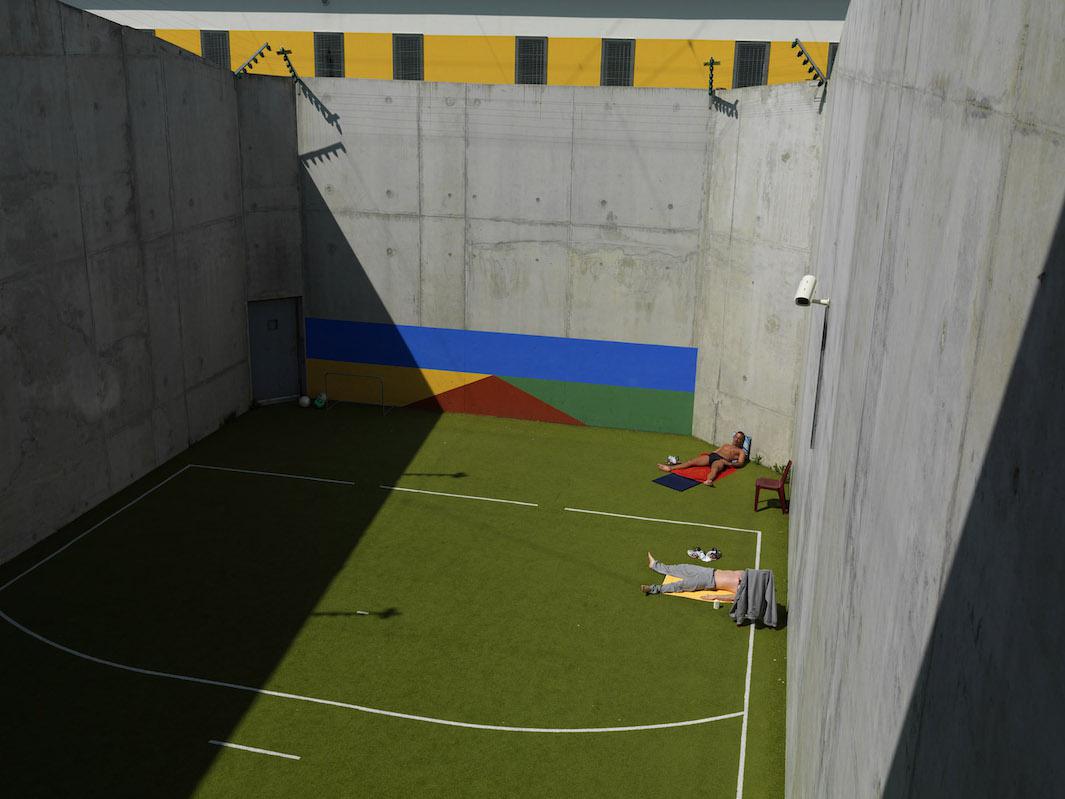 After discussing which countries to focus on with the Max Planck Institute for Foreign and International Criminal Law, Banning started his investigation with a trip to Uganda in 2010. In about two weeks, he was given access to a handful of prisons, and on subsequent visits he was able to visit 10 prisons of various security levels. Even in maximum security establishments, his guide tended to be just a single unarmed warden or assistant, which was indicative of environments he found to be "rather friendly and rather humane."
"In the beginning, I was a bit suspicious. I thought, 'OK, maybe this is a PR exercise and they're just doing this for me.' But I noticed it in all 10 prisons I was in, and some were tiny local prisons where you wouldn't expect the personnel to have any idea of PR. So I thought that was honest," he said. "Of course, the prisons there are still not a place where you'd love to be. They're overcrowded, half the prison population hasn't been on trial, and some have been sitting there without charges for five or six years."
Uganda's open system allowed him to get some of the more colorful photographs in the book. In the United States, his visits were much more restricted. The prisons themselves, meanwhile, tended to be a lot less visually interesting than those in Uganda, but Banning said he embraced the sterility in his photographs and thought it was important to communicate it in "a fair and relevant way."
"I think this debate is incredibly important in the U.S. Of course, it's important in other countries also, but I think the way crime is handled here in Europe is not as exaggerated as it is in the U.S. and the number of people involved in the U.S. is so much bigger," he said.
Although Colombia's penal agency, INPEC, promised Banning access to several prisons with "some limitations," he said his experience there was frustrating, as the agency tried to turn him into "an unpaid propagandist" by not allowing him to photograph cells in high-security prisons and limiting his views largely to amenities such as gardens and education centers. In anger, he said, he stormed out of one tour through a women's prison and ended his relationship with INPEC.
"In the other countries dealt with in this book – France, Uganda and the U.S. – I was able to produce a more or less fair and balanced series of photos. In the case of Colombia, I have to clearly admit that I have fallen victim to INPEC's censorship," he wrote in Law & Order.
Banning said his overall takeaway, after years seeing vastly different prisons and criminal justice systems, was a skepticism about the effectiveness of prisons in handling criminals.
"You see lots and lots of people more or less rotting away, and some manage to turn their prison time into something sensible, but for a lot of them they're just sitting there, and I don't think it makes much sense for them, or for society," he said.
"Not that I'm so arrogant as to say I know what the solution is. I don't. But I hope this book contributes to people thinking about it," he added.
Banning will mark the U.S. release of Law & Order with an event with photo editor and curator Elisabeth Biondi at the Bronx Documentary Center on Sept. 20 at 7p.m.