Today's awards show broadcasts often yield at least a few memorable, eminently GIF-able reaction shots from the crowd. But still the 2016 Emmys stood out for a slew of A-list close-ups captured with uniquely great comic timing as the various awards were announced. Even as the show went down largely as expected, there was some unusual magic going on behind the camera. The audience reaction shots at the awards deserve some accolades of their own—or at least a nice raise for the camera operators. Here are some of the best:
A candid shot of a seemingly-not-feeling-it (but more likely just-caught-at-a-bad-moment) Julia Louis-Dreyfus before Kate McKinnon's emotional speech.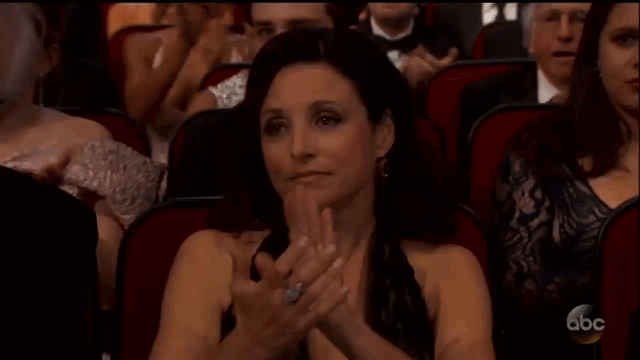 Taraji P. Henson would really like a sandwich prepared by Jimmy Kimmel's mom.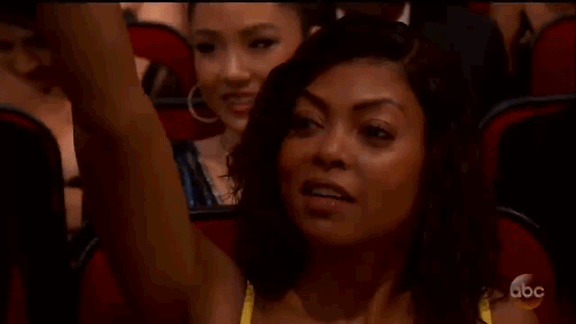 Aziz Ansari's father, Shoukath, had lovably little chill.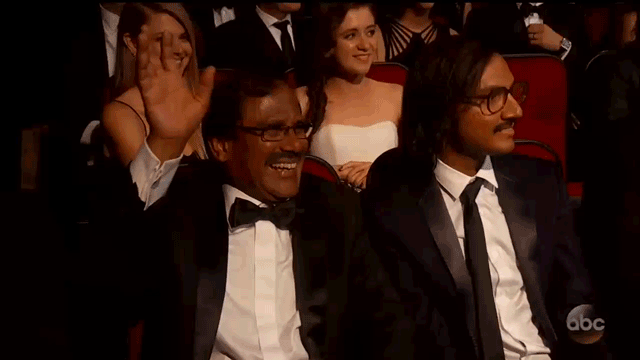 Ellie Kemper, otherwise known as Kimmy Schmidt, realizes she shouldn't have laughed at that weird Bill Cosby joke.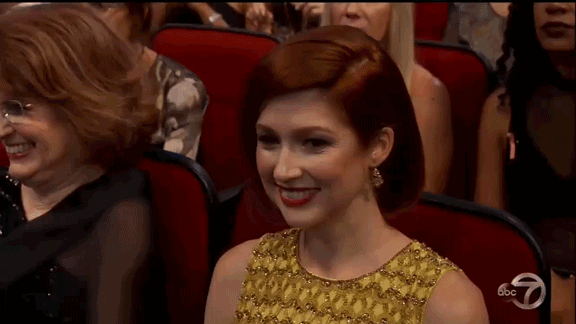 Transparent creator Jill Soloway utters a visible "YAS" after Jeffrey Tambor calls for more roles for trans performers.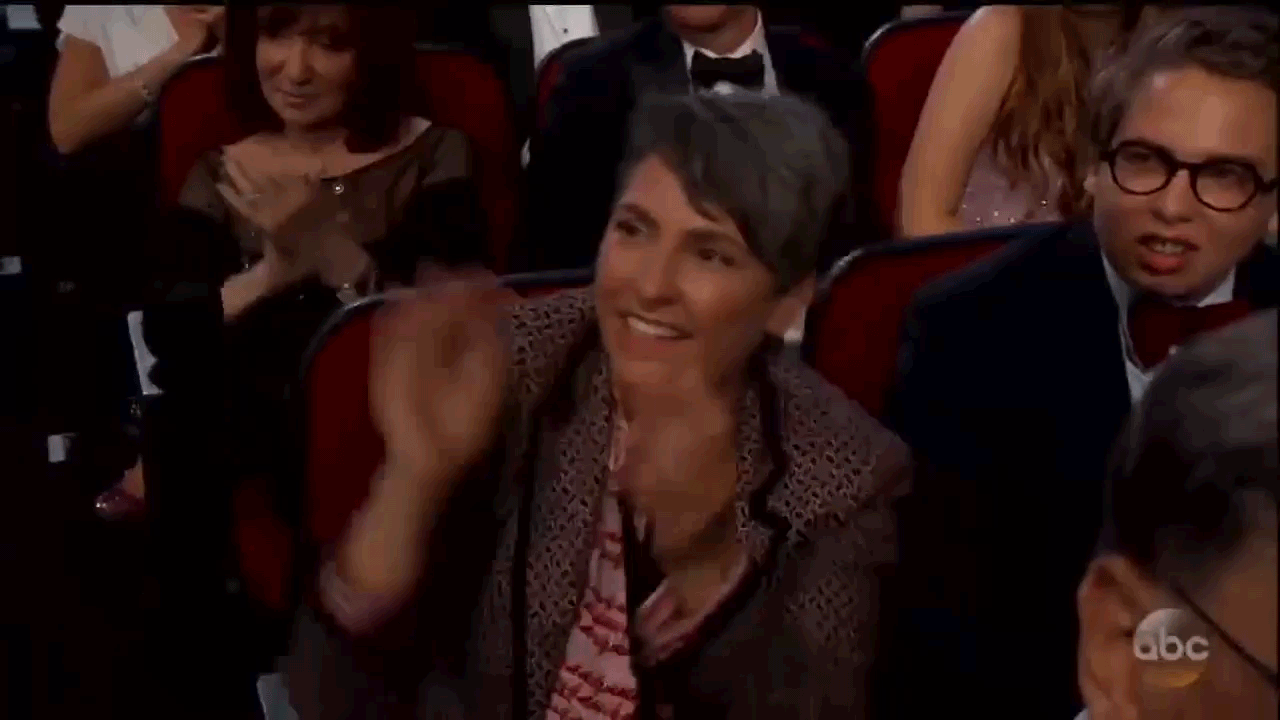 And when Jimmy Kimmel introduced Television Academy chairman Bruce Rosenblum as having "one last shot at hitting on Sofia Vergara":