In 1977, Brian Rose came to New York to study at Cooper Union. Like many other musicians and artists at the time, he spent most of his time downtown; he had very little interest in the twin towers, seemingly part of an entirely different city.
"The twin towers were essentially high-end urban renewal, an attempt to bring money and prestige to the fading financial district," he wrote via email. "They were not in themselves something I was interested in, but they functioned as a backdrop for the visual urban drama that did fascinate me."
That fascination propelled Rose to document a lot of lower New York during the late 1970s and early 1980s. Although they were often an afterthought for Rose and many other New Yorkers, the towers were a centering presence, used to get a sense of one's bearings when exiting the subway stations.
"They were minimalist art, like Donald Judd boxes, cool and aloof from the passions of the street below," Rose wrote. "So, when I photographed Lower Manhattan, the twin towers were always there, and the framing of my pictures naturally locked onto them even if they were far in the distance."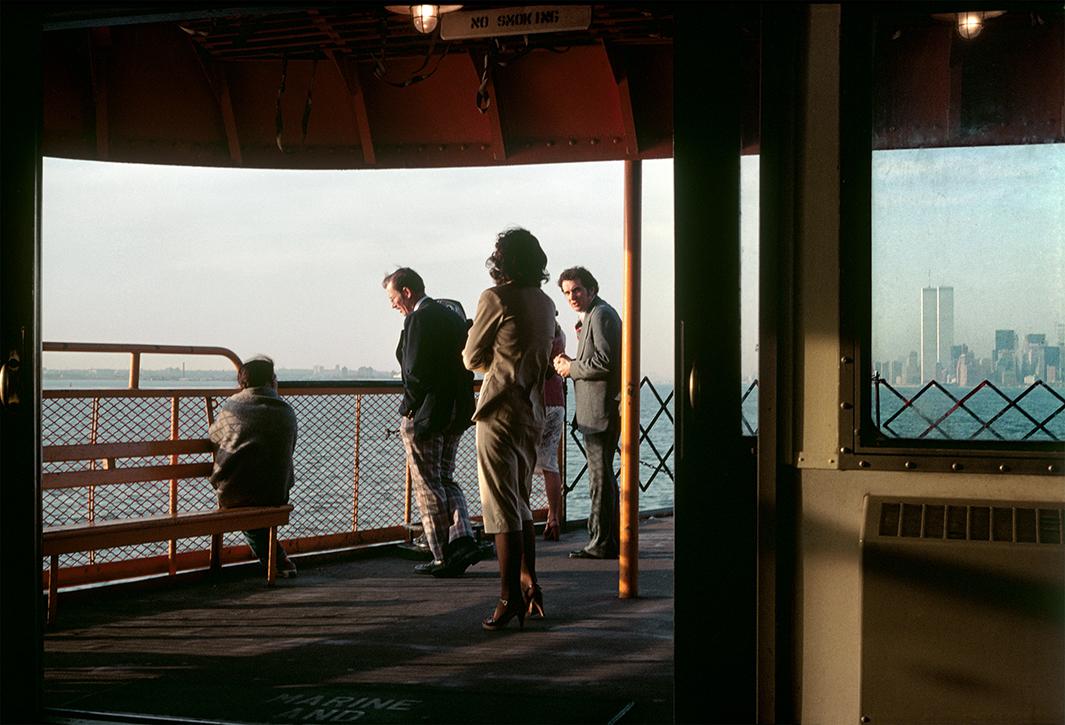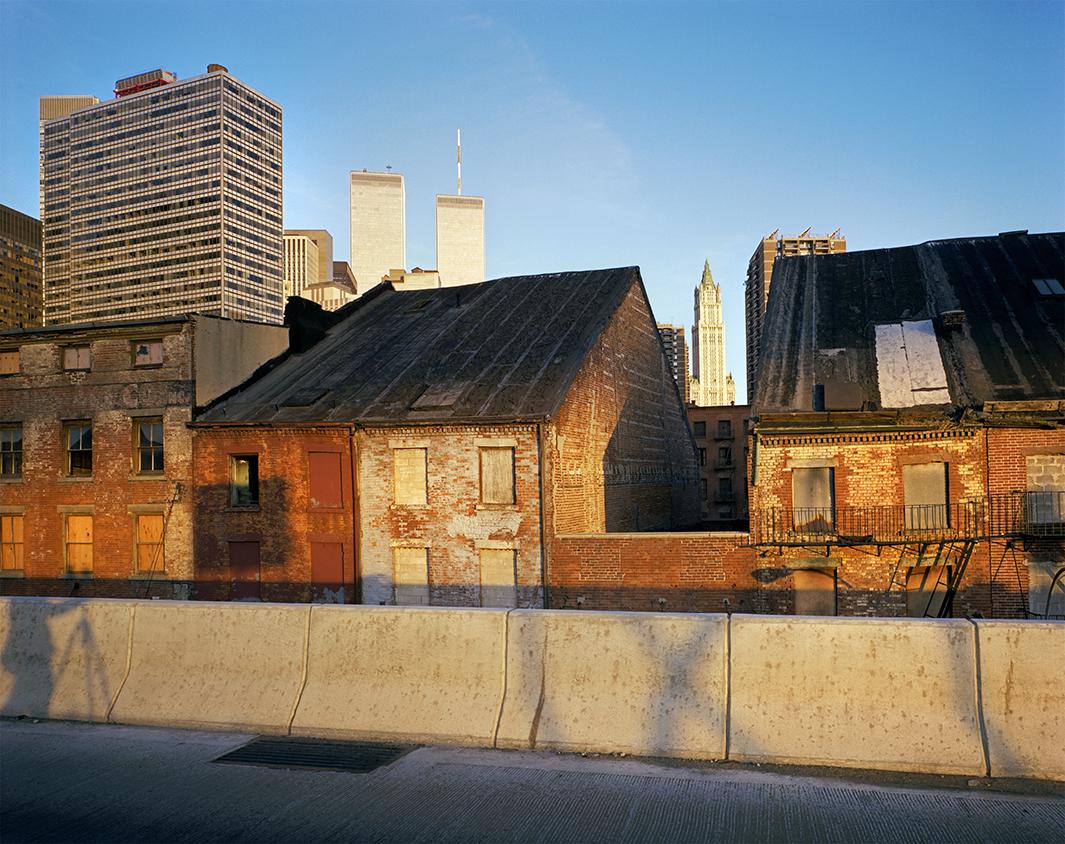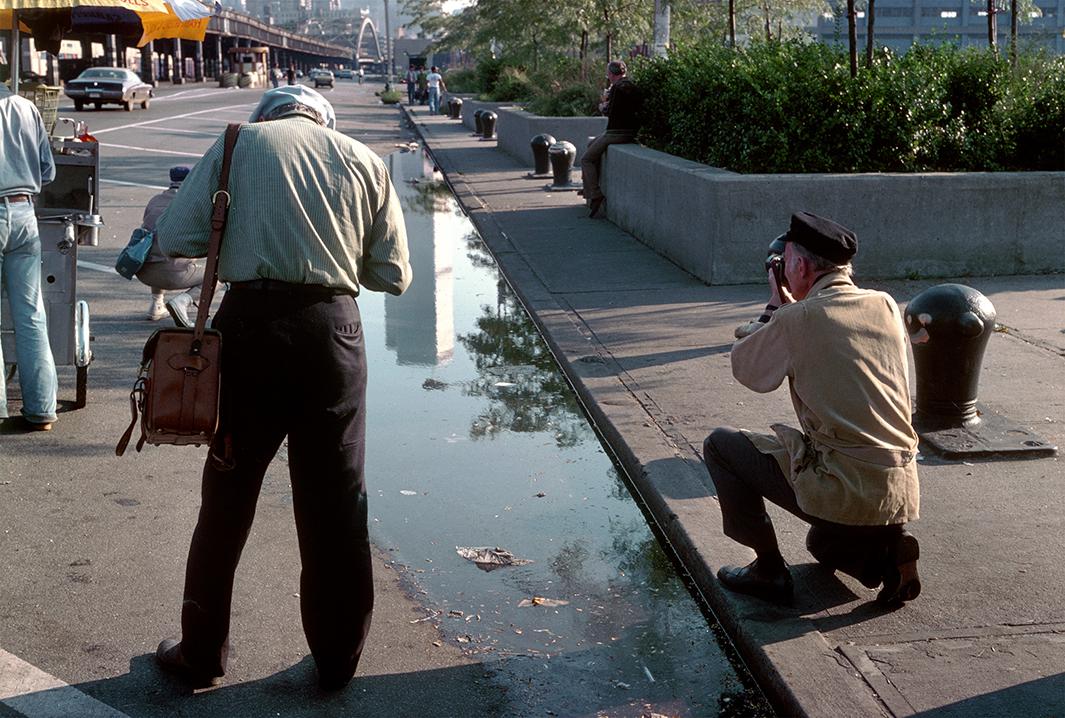 Eventually, Rose moved to Amsterdam, although he made frequent trips back to New York for work. It was from Amsterdam where he watched the events of Sept. 11 on CNN; he was on one of the first planes out of Europe a few days later headed for New York.
Although he isn't a photojournalist, Rose did document his experiences during the aftermath of the tragedy. "I stayed back, observing, as is my usual modus operandi," he said. "Later, I looked for a way to purposefully re-engage with the city that clearly meant so much to me."
Rose felt that over the years the towers had become normalized, taken for granted like many things that have come and gone, especially in New York. "When they were destroyed, aside from the tremendous loss of life, there was this sense that the city had lost its bearings," he wrote. "After the smoke had cleared (literally), the emptiness in the sky downtown was to me terribly painful."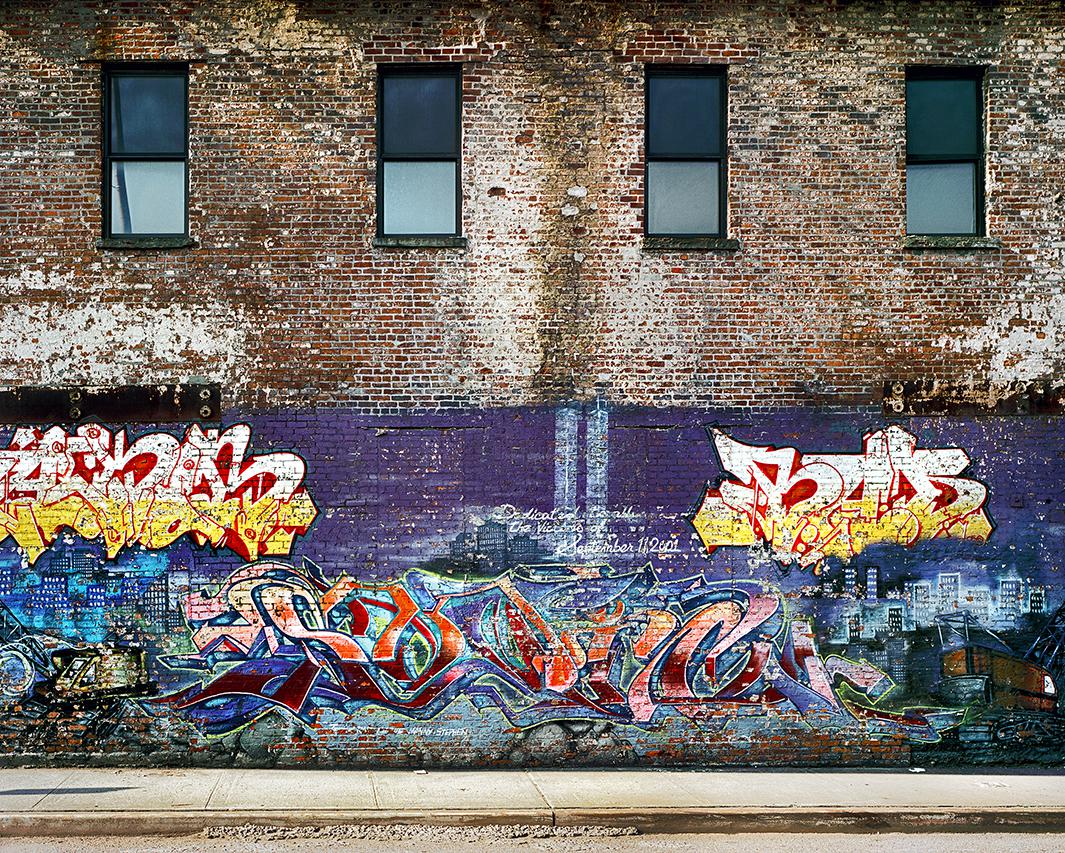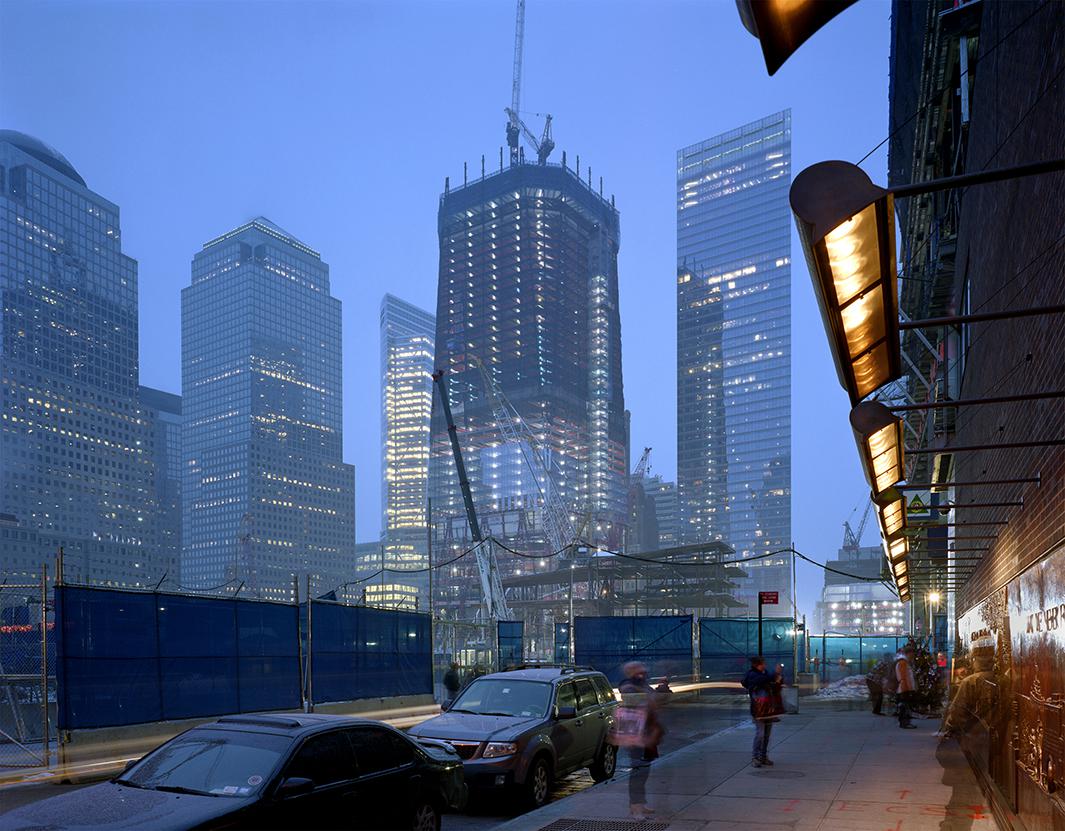 Although he never set out to create a book, once Rose began revisiting his early images of New York, he noticed the presence of the towers in shots he had originally thought of only has landscapes, and he realized that he had a visual diary of New York and the World Trade Center. He recently published a book of that work, titled WTC.
Rose said the book is a narrative about his own journey as a young artist in New York, how he tied his identity to the city, and about his return to New York after Sept. 11. It's also a look at the gentrification of New York, the "transformation of a more mom and pop granular city into an increasingly homogenous streetscape of international brands and hordes of selfie-taking tourists," he said.
Rose said he feels ambivalence toward the new World Trade Center as well. "One World Trade fills the hole in the sky successfully, but it does not, I'm afraid, fill the hole in my heart left by Sept. 11."