The United States of America destroyed the women's gymnastics team finals on Tuesday, beating every other country by very many points, then announcing they'd nicknamed themselves the Final Five. Way to go!
But hold up. Is a gold medal worth winning if that gold medal is won in a substandard leotard? Let's have a look at what American dynamos Simone Biles, Aly Raisman, Gabby Douglas, Laurie Hernandez, and Madison Kocian draped themselves in on Tuesday. My stars! Those are some twinkly, zealously nationalistic leotards. Olympics Leotard Watch is back in business.
A quick reminder on the rules. Each leotard will be ranked on the five accepted dimensions of leotard personality: functionality, whimsy, majesty, patriotism, and spangliness. A leotard can earn at most two points in each category, for a maximum possible score of 10 points.
Let's begin.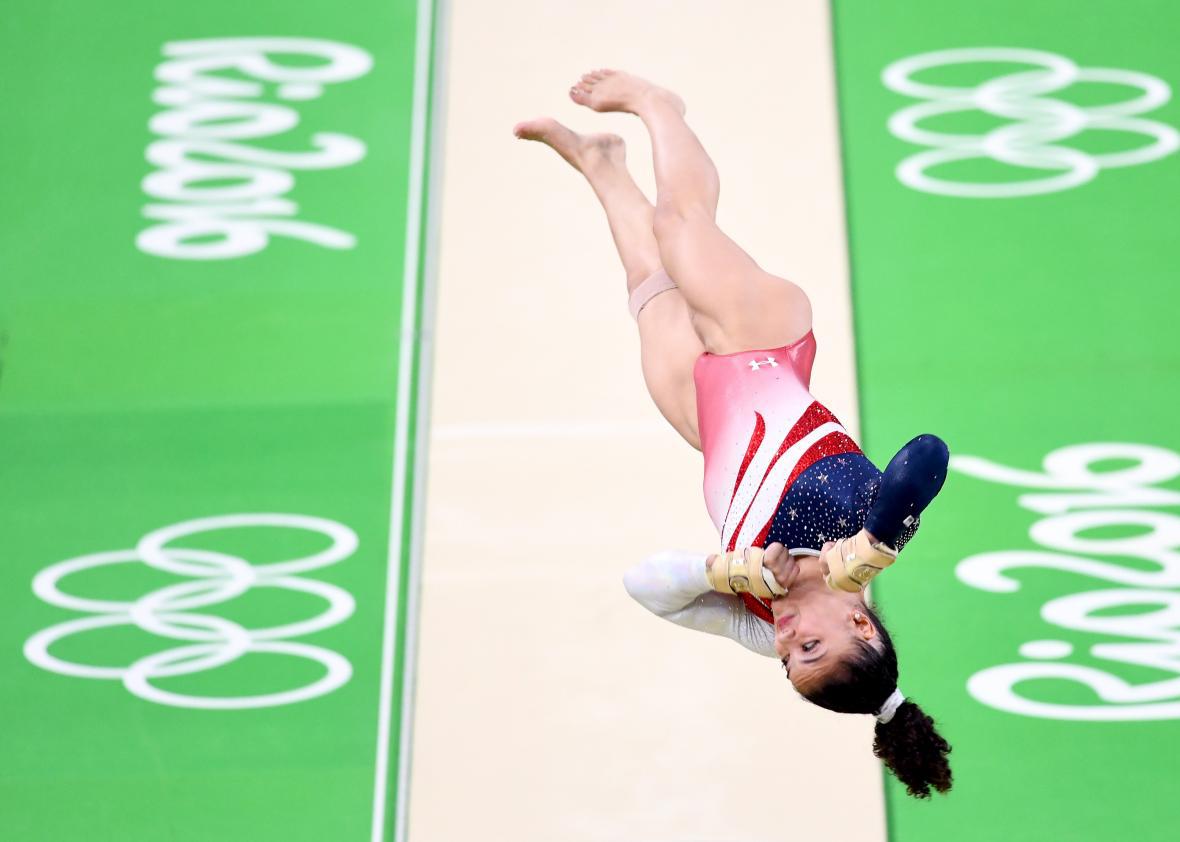 Functionality: This is a leotard. GK Elite and Under Armour have done it again. 2/2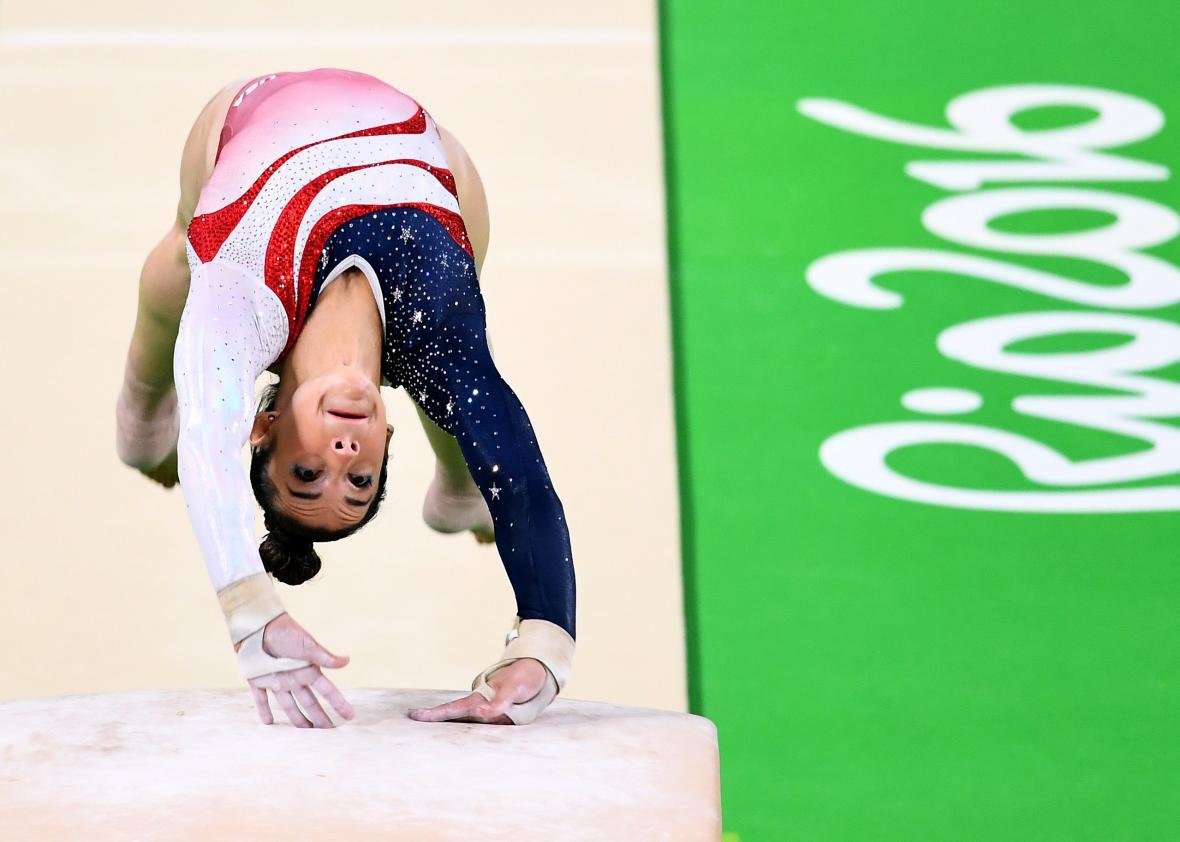 Whimsy: Leotard No. 2 has lightened up a bit. Its predecessor's dark and gloomy blue has become an opalescent white with a red wash. Its sleeves and neck area glimmer with starry accents. But while the uniform isn't downright dour, it's not mischievous enough to play with its flag motif, either. This leotard cloaks each athlete in a custom-fit Old Glory with arms. Have some imagination, leotard! You're sprucing up Aly Raisman, not my grandpa's lawn on Independence Day. 1.2/2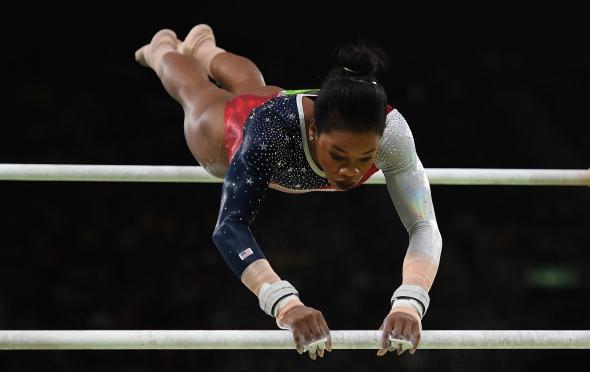 Majesty: In general, there is an inverse relationship between rhinestones/spandex and majesty. The glut of multicolored crystals on this leotard, not to mention the iridescence of its material, is more suited to a mermaid's prom dress than a champion's body armor. The judges are taking major deductions for immaturity. 0.85/2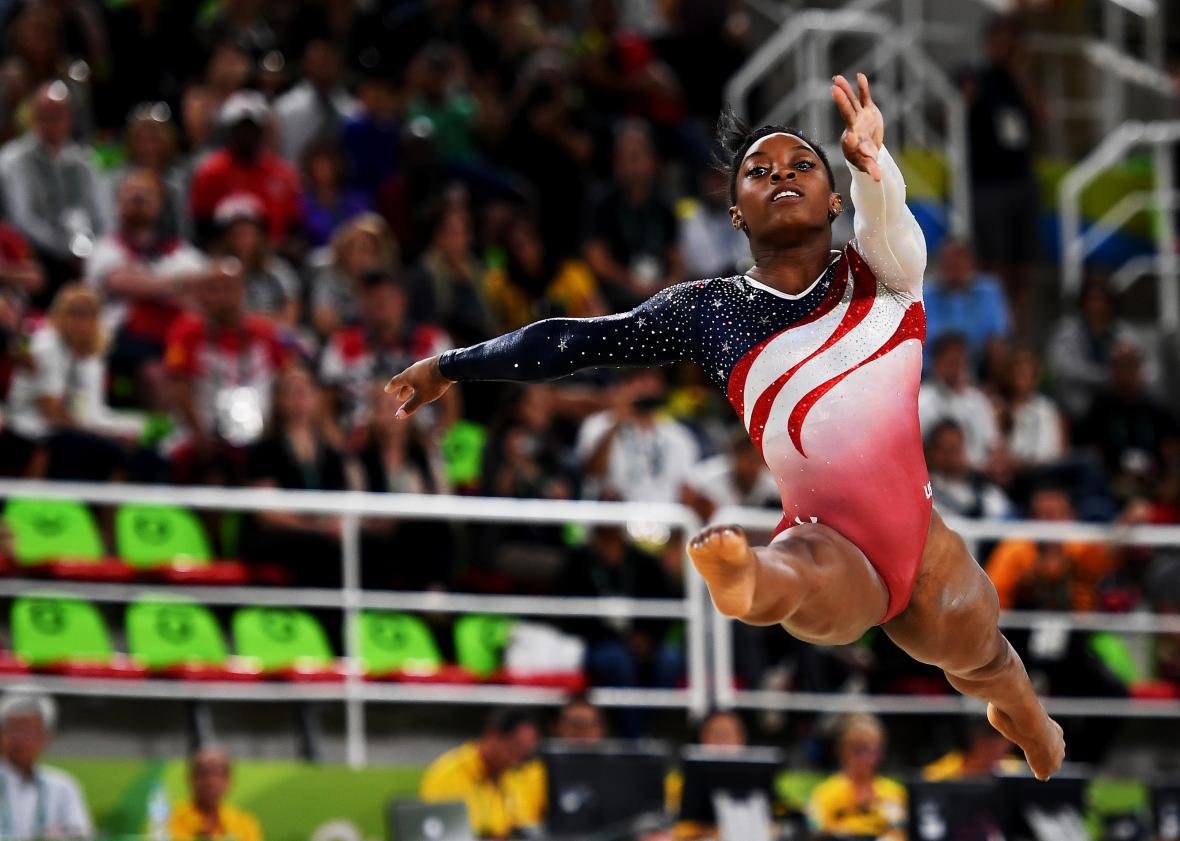 Patriotism: Here's where GK Elite and Under Armour focused their energies during training, and it shows. Say what you want about this leotard (we certainly are!), but its political loyalties are not in question. Remember that time Budweiser renamed itself "America"? Budweiser should've renamed itself "This Leotard." 2/2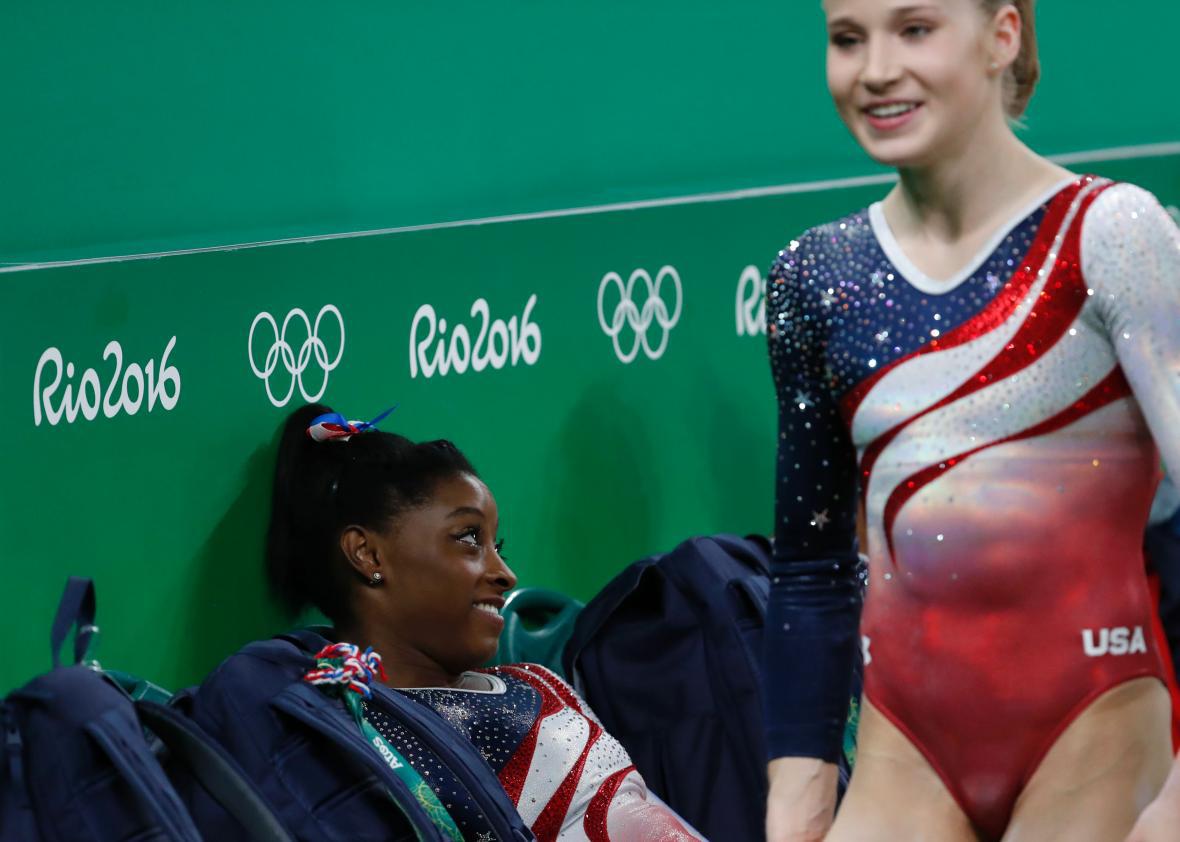 Spangliness: Leotard No. 2 is almost offensively spangly. The designers have not just brought a single spangle. They have brought the star-shaped spangle and the smaller, circle-shaped spangle. They have brought the shoulder spangle and the spangle dribbling down the torso like a breadcrumb. As spangles don't interfere with functionality—the weight of a Swarovski crystal is incidental—the judges must treat spangle overload as an aesthetic concern. They are concerned. 0.91/2.
Final Score: 6.96/10. American Leotard No. 2 comes in with almost the exact same score its teammate, American Leotard No. 1, earned in the preliminaries. And this despite the inconsistency of the judges, who previously demanded more glitter, not less! We were hoping for greater progress from the United States, but, hey, the individual all-around and event finals are still to come.
Previously in Olympics Leotard Watch: It Is Sparkly and Looks Like a Flag. But Can It Stick the Landing?