The first teaser for Rogue One introduced us to the leader of the film's team of rebels, Felicity Jones' Jyn Erso. Now, in a trailer that aired during the Olympics on Thursday, we get a proper introduction to some of the other members of her crew.
Receiving the most screen time is Diego Luna, who plays a rebel intelligence officer who looks as though he'll become Erso's second in command. He's accompanied by a droid, voiced by Alan Tudyk, who appears much less straight-laced than C-3PO ever was. We also see some more of Forest Whitaker as Saw Gerrera, who has been rebelling against the Empire since the Clone Wars (or at the very least, since The Clone Wars). There's also Jiang Wen as a fighter who doesn't speak softly but definitely carries a big blaster, as well as a blind samurai played by Hong Kong action star Donnie Yen. We even get a quick glimpse of The Night Of's Riz Ahmed as a pilot originally serving the Empire before going, well, rogue.
Besides giving us more in-depth information about the characters, the trailer offers a few more clues about Jedha, the new planet at the center of the conflict, which director Gareth Edwards explained earlier this week is something of a holy land for followers of the Force. Edwards told Entertainment Weekly, "There's something very important in Jedha that serves both the Jedi and the Empire. It felt very much like something we could relate to in the real world." (The widely held theory at the moment is that that "something" is a source of kyber crystals, which could ostensibly power the Death Star.)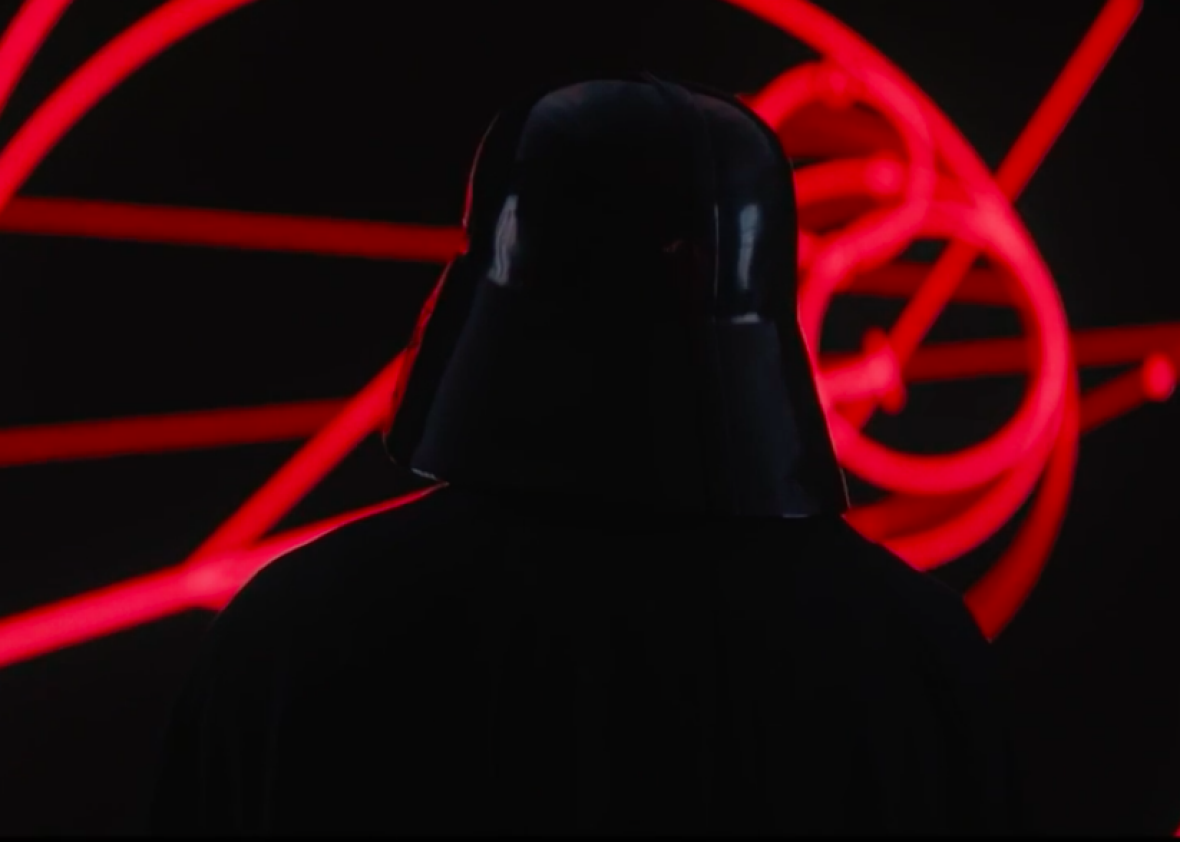 And then, for a split second at the end of the spot, there's the back of the galaxy's most famous black helmet. Rumors of just how large a role Darth Vader will play in the new movie have been swirling for months now, but the trailer reminds us of one important thing: Vader doesn't need to get a lot of screen time to make a big impression.