Last month, after months of urine-soaked intrigue, the International Olympic Committee decided not to call for a blanket ban on Russian athletes at the Rio Games. Despite clear evidence of a state-sponsored doping regime, the IOC chose to allow individual federations to make the call on whether Russian competitors should compete or stay home. As a consequence, Russia will field an estimated 271 of the 389 sportsmen and sportswomen who'd been planning to go to Rio. The weightlifters and track and fielders are out, as are certain swimmers, rowers, canoeists, and cyclists. Pretty much everyone else is in. News did break Saturday that the IOC had cleared swimmers Vladimir Morozov and Nikita Lobintsev to compete. And eight athletes' cases are reportedly still pending or under review following appeals, meaning the Russian contingent could still grow despite the games already being underway.
Russia's partial attendance at the 2016 Olympics gives the games what they've been missing since the Cold War: a real villain. The absence of Yelena Isinbayeva, the 2012 London Games' women's pole-vaulting gold medalist, and Sergey Shubenkov, the world champion in the 110-meter hurdles, surprised and delighted Americans who have now seen their chances to medal increase. But plenty of Russian heavy-hitters still remain. Here's our guide to the biggest potential showdowns between the United States and Russia.
Women's gymnastics: The most high-profile USA–Russia battles of the Rio Games will be fought on the balance beam, bars, vault, and floor. Though the Russian women won six medals in artistic gymnastics at the 2012 Games compared to the Americans' five, the U.S. did take gold in both the team and individual all-around. The U.S. will likely sweep those events again in Rio. The Americans are expected to win team gold on Aug. 9, and Simone Biles is the overwhelming favorite to win individual honors on Aug. 11, with Russia's Angelina Melnikova likely to contend for silver.
Things will get tighter in the individual apparatus finals from Aug. 14-16. While Russia's Aliya Mustafina struck gold in the uneven bars in London, her teammate Daria Spiridonova is also strong in the event. For the Americans, 19-year-old Olympic newcomer Madison Kocian is the best hope on bars. The vault could be a contest between Biles and Russia's Maria Paseka, and Biles and Melnikova are both strong on the beam. On the floor exercise, Sports Illustrated predicts an all American and Russian podium, with Biles, Aly Raisman, and Ksenia Afanasyeva winning gold, silver, and bronze respectively.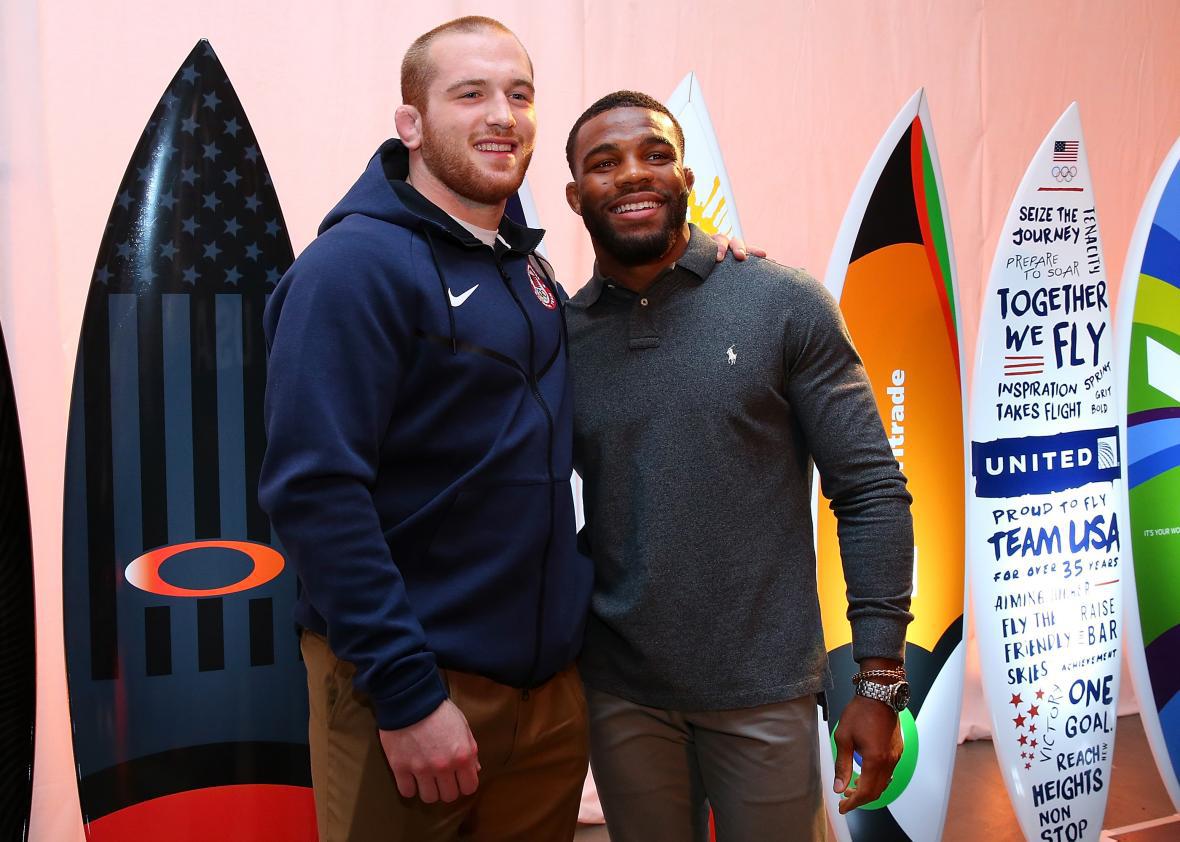 Men's wrestling: When American unknown Rulon Gardner laid low Russia's undefeated super-heavyweight champion Aleksandr Karelin at the 2000 Sydney Games, it was the greatest American triumph over Russia since 1980's "Miracle on Ice." This year, 19-year-old Kyle Snyder, Team USA's youngest-ever world champion, will try to replicate Gardner's feat; he could face Chechen Anzor Boltukaev in the 97-kilogram freestyle final on Aug. 21.
Another potential matchup to watch: New Jersey's Jordan Burroughs vs. Aniuar Geduev in the 74-kilogram final on Aug. 19. Back in May, Geduev defeated Denis Tsargush, who took bronze in London and is one of just two wrestlers ever to beat Burroughs. By the transitive property, that could spell trouble on the mat for the U.S.—though the Associated Press guesses Burroughs will eke out the gold.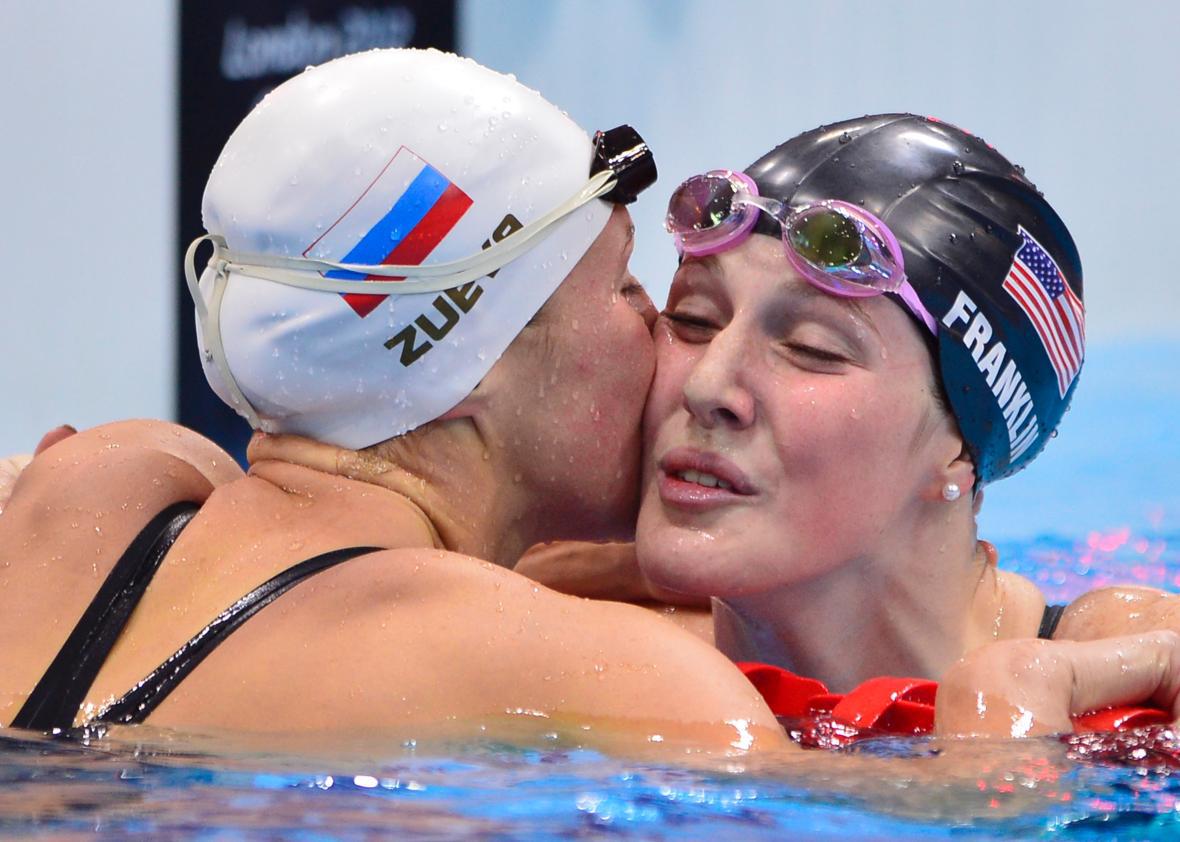 Women's swimming: In 2012, then–17-year-old Missy Franklin smashed the world record in the 200-meter backstroke to win her third gold medal of the London Games, relegating Russia's Anastasia Zueva to silver medal position. This year, neither woman is expected to medal in Sunday's 200-meter backstroke final—at the U.S. Olympic Trials, Franklin swam nearly four seconds slower in the 200 back than she had in London. But perhaps the American and Russian rivals will surprise us by recapturing their old forms.
The duel in the pool could get more intriguing if Russia's Yuliya Efimova is permitted to compete. Hers is one of three appealed cases under IOC review after the Court of Arbitration for Sport ruled her ineligible to participate in Rio due to a previous doping ban. If she's cleared, she could be tough competition for Lilly King, the American record holder in the 100-meter breaststroke. That event is also on Sunday.
Men's boxing: In the bantamweight category, in which contestants are capped at 56 kilograms, the AP predicts New Jersey native Shakur Stevenson will finish ahead of Russia's Vladimir Nikitin, with Stevenson winning silver and Nikitin bronze. If both men advance out of the early rounds, they'll face off in the semifinals on Aug. 18.
Women's fencing: Gear up for a swashbuckling showdown on the piste. The AP projects Russia's sabre team will beat out Team USA to take gold on Aug. 13. If it does, it'll be a win largely attributable to Russia's prized swordswoman, 2012 Olympic silver medalist and two-time World Fencing Championships gold medalist Sofya Velikaya, who is favored to top the podium in the women's individual sabre on Aug. 8.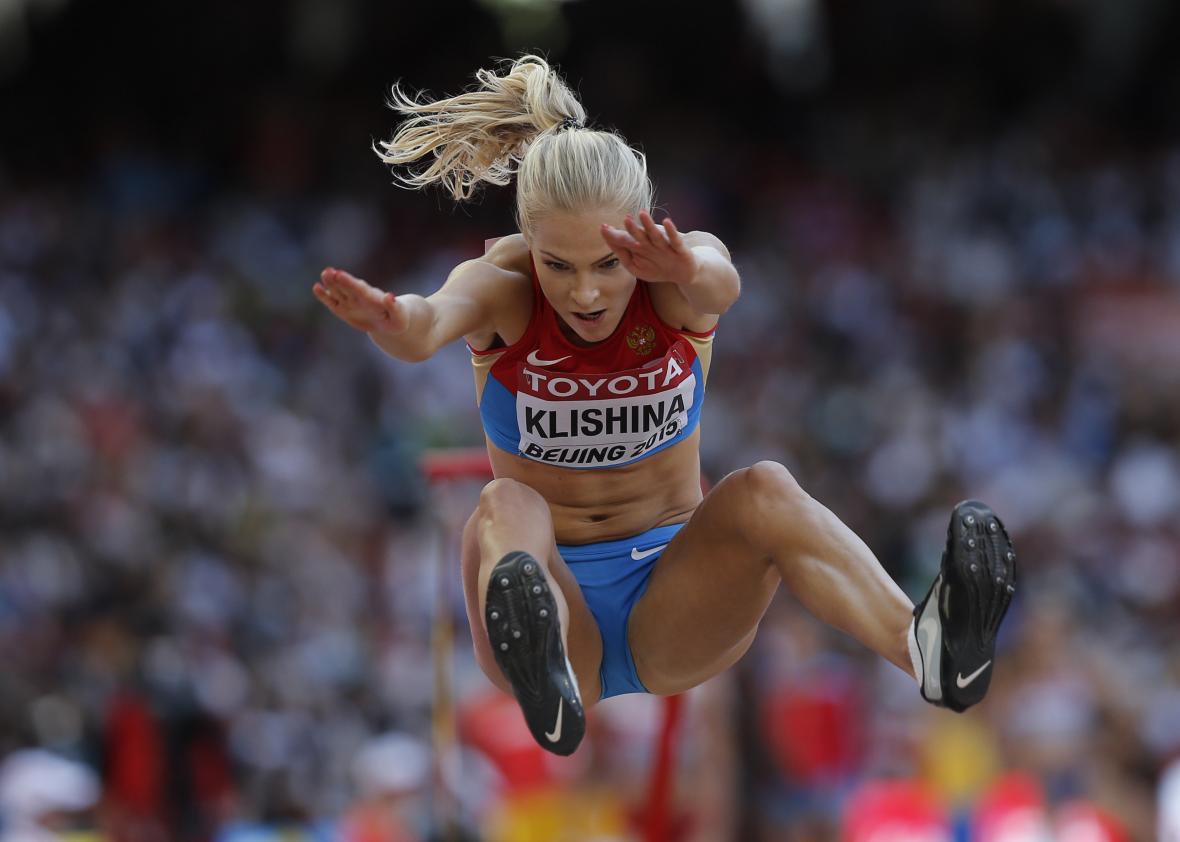 Women's long jump: The IOC's partial ban has opened the door for individual competitors to lobby for the right to compete as "neutral athletes" unaffiliated with mother Russia. Long jumper and model Darya Klishina was originally cleared to perform under this provision, as her Florida-based training meant she was drug-tested outside the Russian system. It now appears that Klishina, who's been deemed a traitor by some of her compatriots, will compete under her country's banner as Russia's only track-and-field athlete. (The other 67 were banned.) Most of the intrigue here will come before the long jump competition begins. Klishina is not expected to medal, and it's unlikely she'll present much of a challenge to Americans Brittney Reese or Tianna Bartoletta, who the AP predicts will claim gold and silver respectively on Aug. 16.