Ireland is a diverse country, but everywhere you go, you can find people playing Gaelic football, hurling, camogie, Gaelic handball, and rounders—sports known collectively as the Gaelic games.
Like many Irish people, Paul Carroll grew up playing in one of the many amateur clubs organized for people of all ages by the Gaelic Athletic Association and related organizations. But he didn't think of photographing them until 2009, when he came across Hans van der Meer's book European Fields of European amateur soccer matches. Over the next seven years, he traveled more than 31,000 miles back and forth across Ireland, photographing hurling, camogie, and Gaelic football games in all of the country's 32 counties. The result is Gaelic Fields, a book that he's currently raising funds on Kickstarter to publish.
"I thought if I was going to capture the national games, I couldn't leave anyone out," Carroll said. "I tried to get as many different aspects as possible about Irish life and community and identity into these pictures."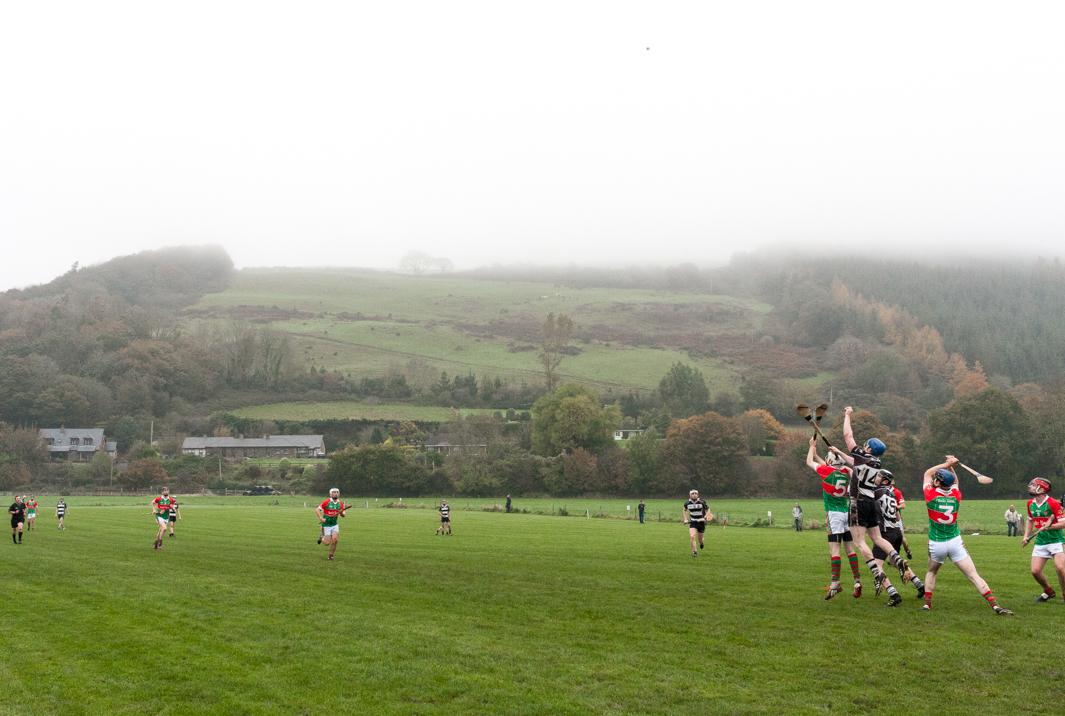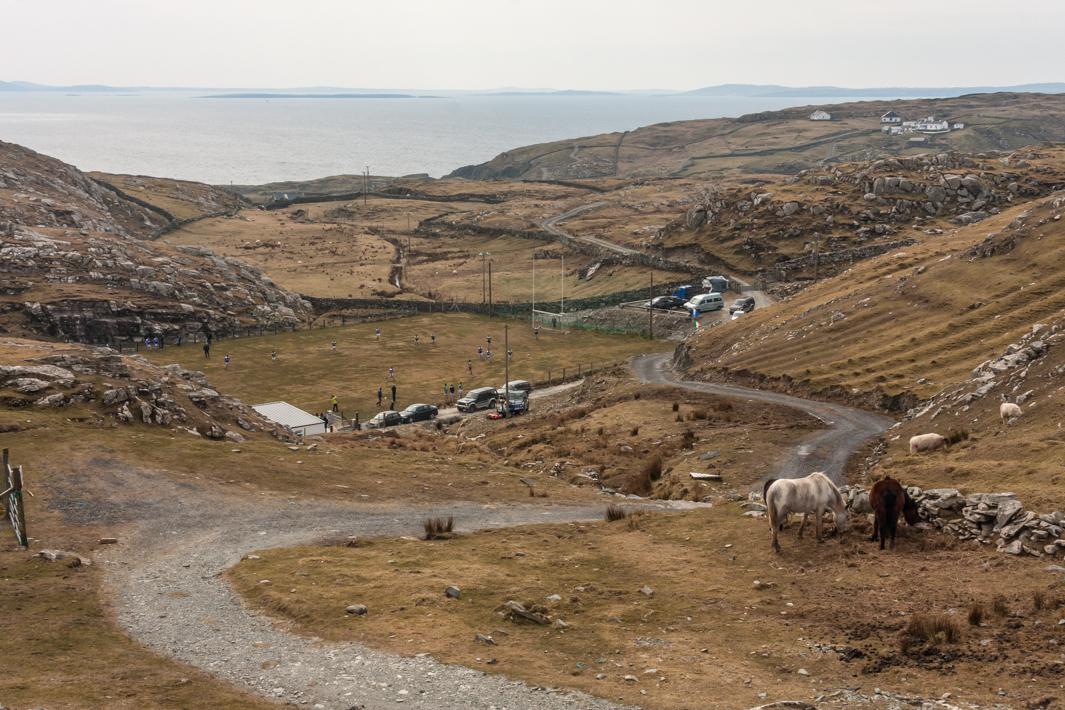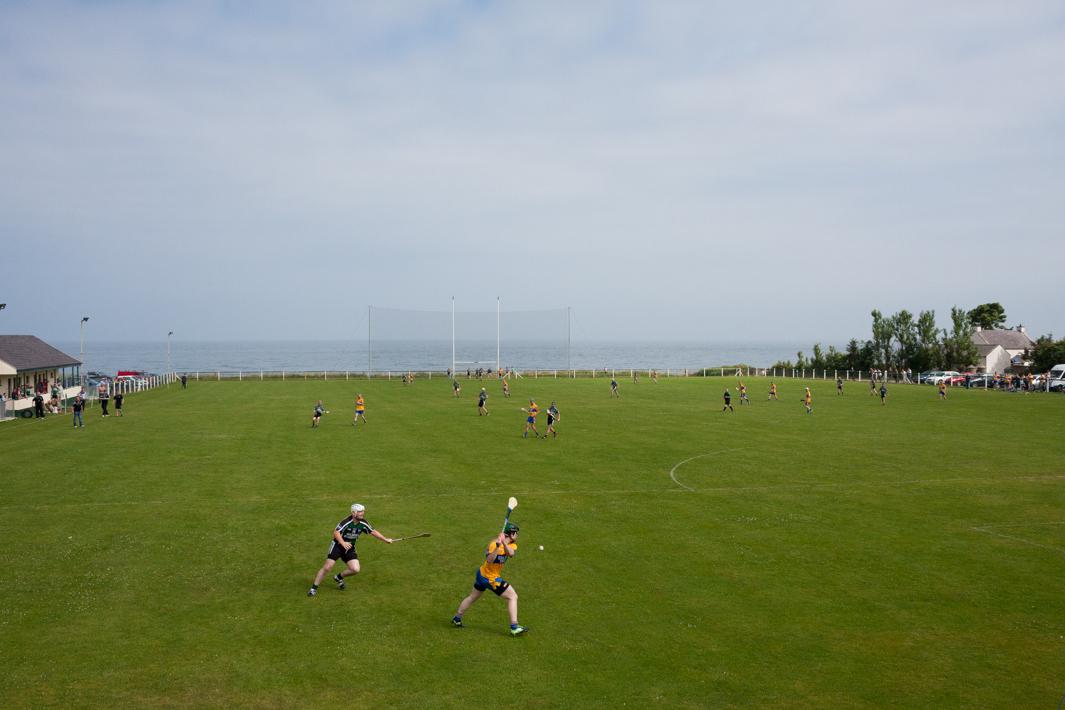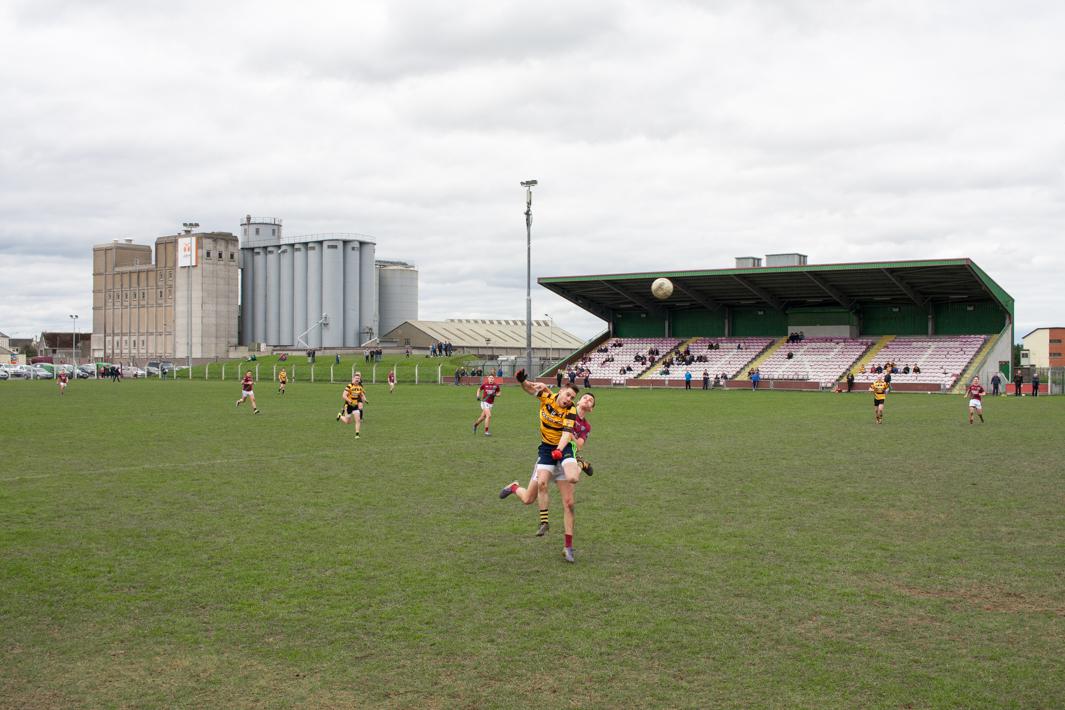 While many of Carroll's photos show the action of the games up close, most of his images were shot wide, situating the pitches, or fields, in their surroundings. When he started the project, he figured he would mostly look for pitches in Ireland's most scenic locations in order to showcase the country's natural beauty. But once he got going, he started seeing the value in capturing a full range of landscapes, including the urban and industrial, to better represent Ireland's diversity.
"Up in County Cavan, there was a three-story factory right there beside the pitch. You could hear the pistons pumping and the vales turning as the guys were playing," he said.
Photographing the games wasn't always easy, as matches tended to start later than scheduled, and they could be canceled unexpectedly. Carroll began his project just as an economic downturn began in Ireland, which meant hard times for local teams. As a result, Carroll also sees his photos as a testament to the power of Irish communities to overcome hardships.
"People were losing players and really struggling to fill teams, but they persevered," he said.
Club games may be tight-knit, but Carroll found that he was welcomed wherever he traveled—even if locals didn't quite understand why he'd driven hundreds of miles to document a small community game. Once, in West Cork, when the photography wasn't quite working out, he was even invited to join in for a match.
"It was the first time I'd played in 20 years," he said.
Played at the highest levels, the Gaelic games have star athletes and can attract big crowds. But Carroll was most interested in the games at the grassroots, in places such as the tiny Inishturk Island, where nearly the entire population of 58, at the time he visited, was engaged in a match.
"The games are played with 15 people on each side, so if you get all the men, women, and children together, they barely have two teams with two subs. This whole project is about community and identity, and that's a community trying to stamp its identity on the environment. That's what it's about," he said.