Although Maggie Shannon grew up in Massachusetts' Martha's Vineyard, the former site of the Monster Shark Tournament, she didn't photograph the competition until 2014, when she was living in New York and the tournament had moved to Rhode Island.
Before then, Shannon had worked on a project that focused on the impact the filming of Jaws had on Martha's Vineyard. Documenting the competition "seemed like a natural progression," Shannon wrote via email. She recently self-published the work as a book titled Swamp Yankee.
At first, Shannon was given access to the weigh-in area, where the dead sharks are brought in by the crews and measured. While working there, Shannon met the crew of the Swamp Yankee. She described them as casual: As their boat pulled into the dock, they had "beer cans rolling around on the deck, and they were shouting and singing songs."
She photographed their captain and eventually was allowed to join his crew to photograph them in action.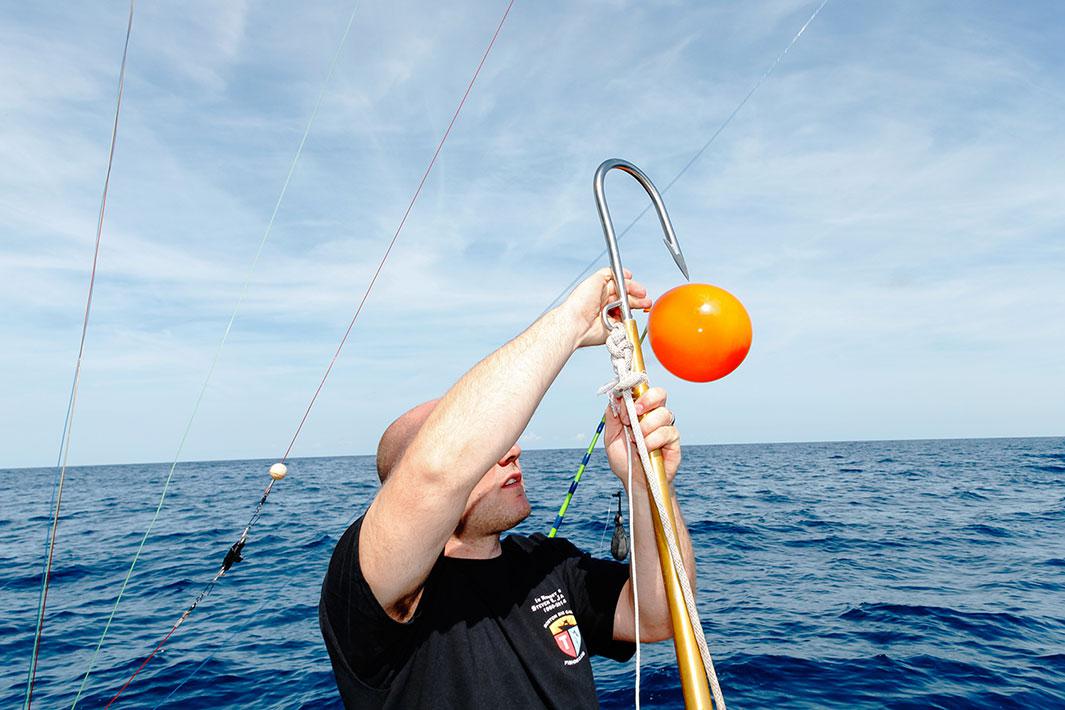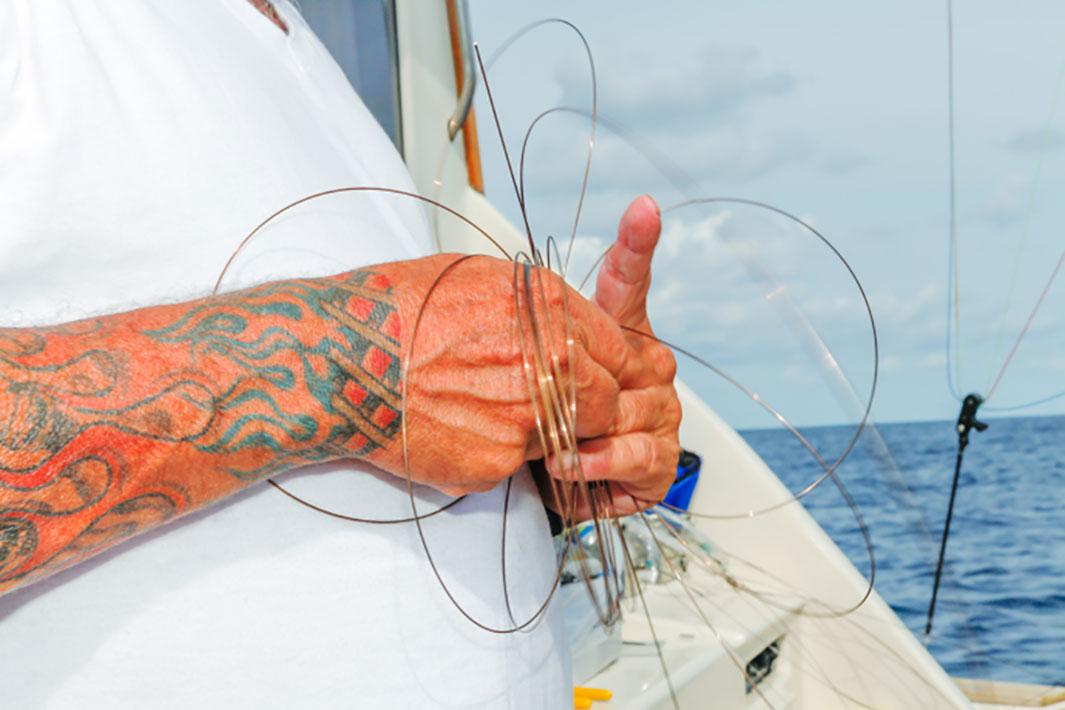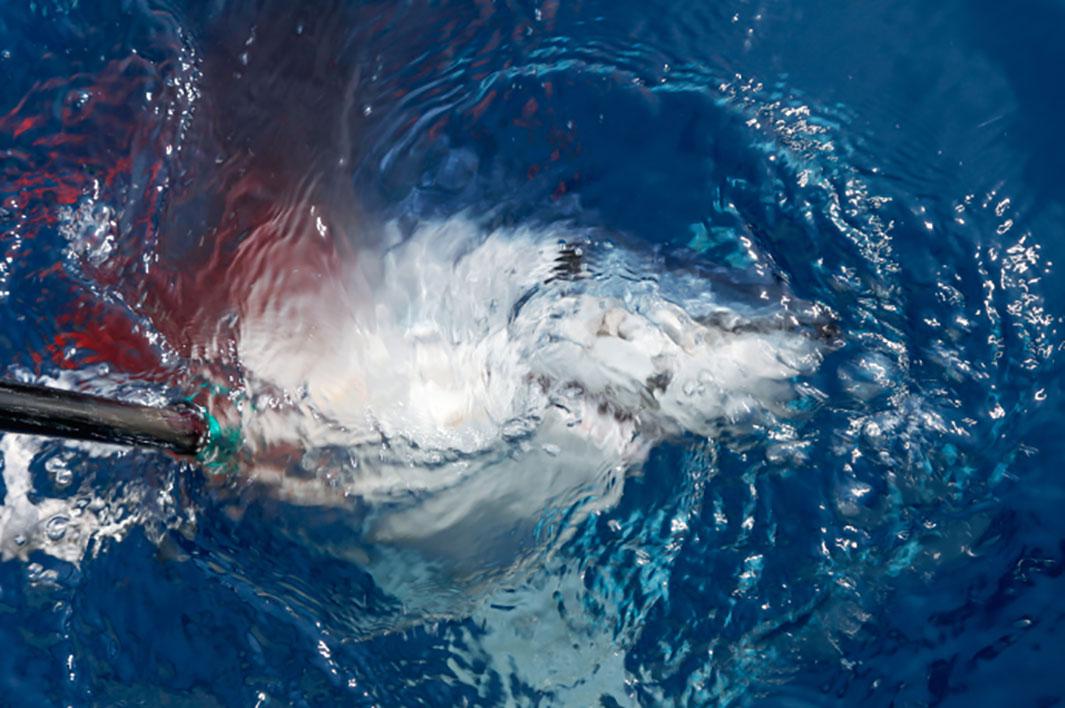 Shannon met up with them around midnight and woke up miles away from land.
"It was very surreal, waking up at dawn and looking out to see just ocean, not even a sliver of land, just all blue," she wrote. By then, the crew was already up and preparing for the day, creating bait that included dog food, which "really attracts the sharks and it smells pretty awful, too."
From there, Shannon and the crew waited, mostly drinking beer and hanging out until someone would yell, "Shark on the line!"
"It was amazing to see the shark's fin cutting through the water," Shannon wrote. "Seeing these amazing creatures in their element was really humbling and also pretty terrifying."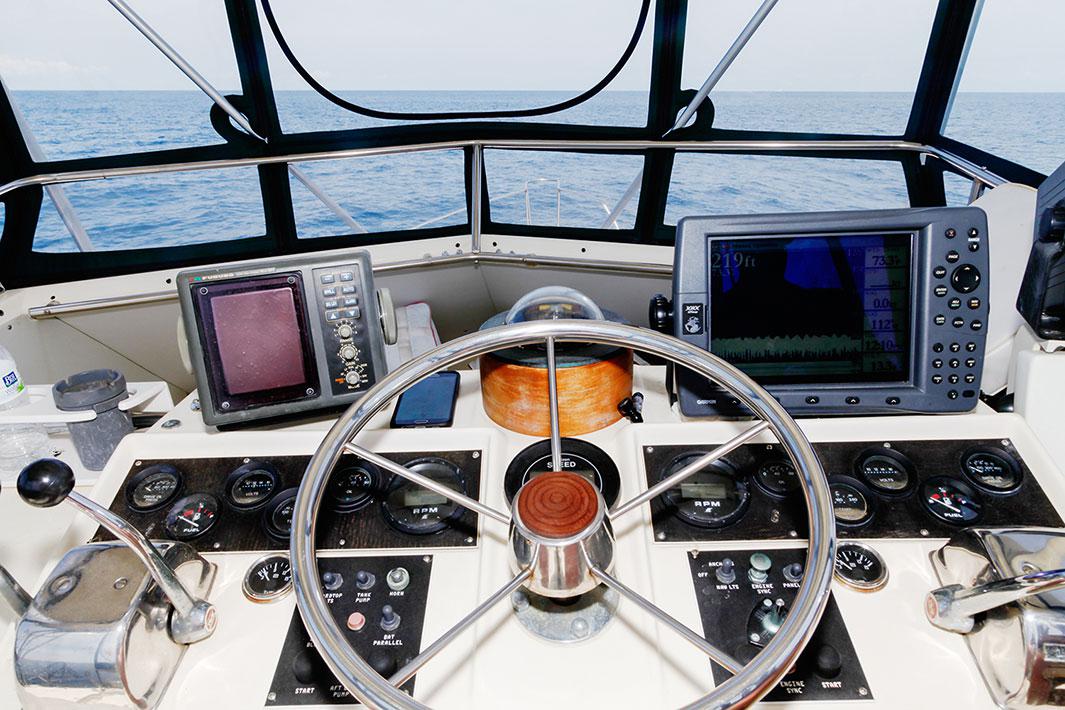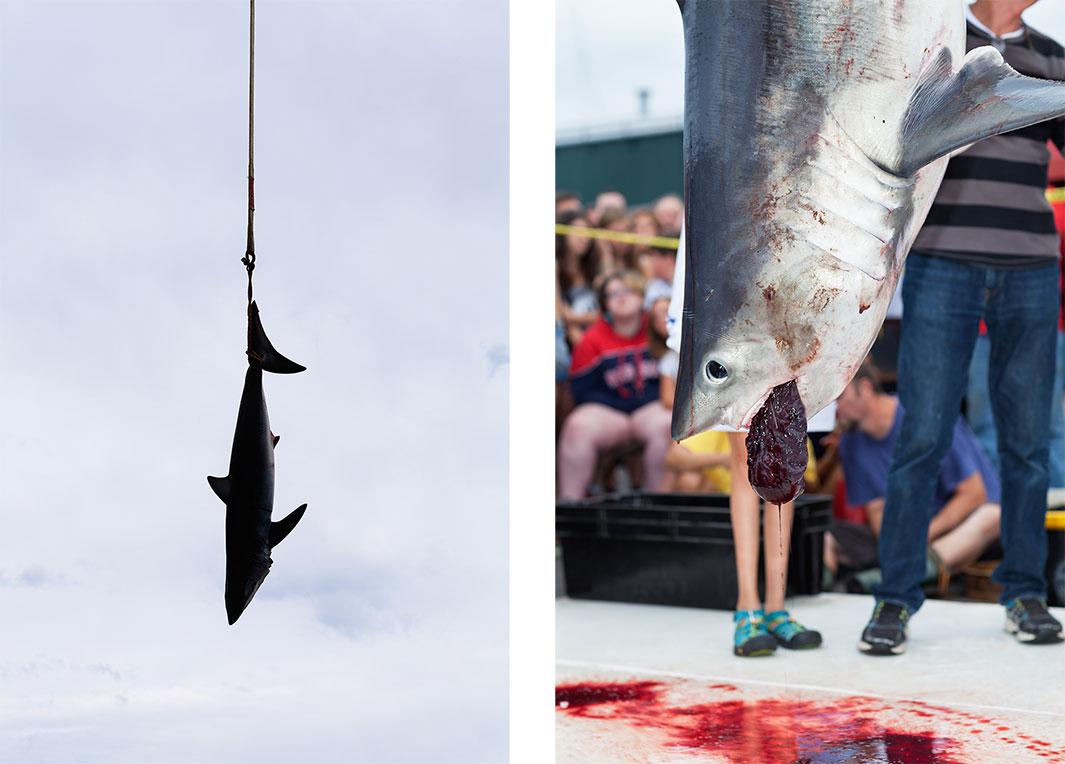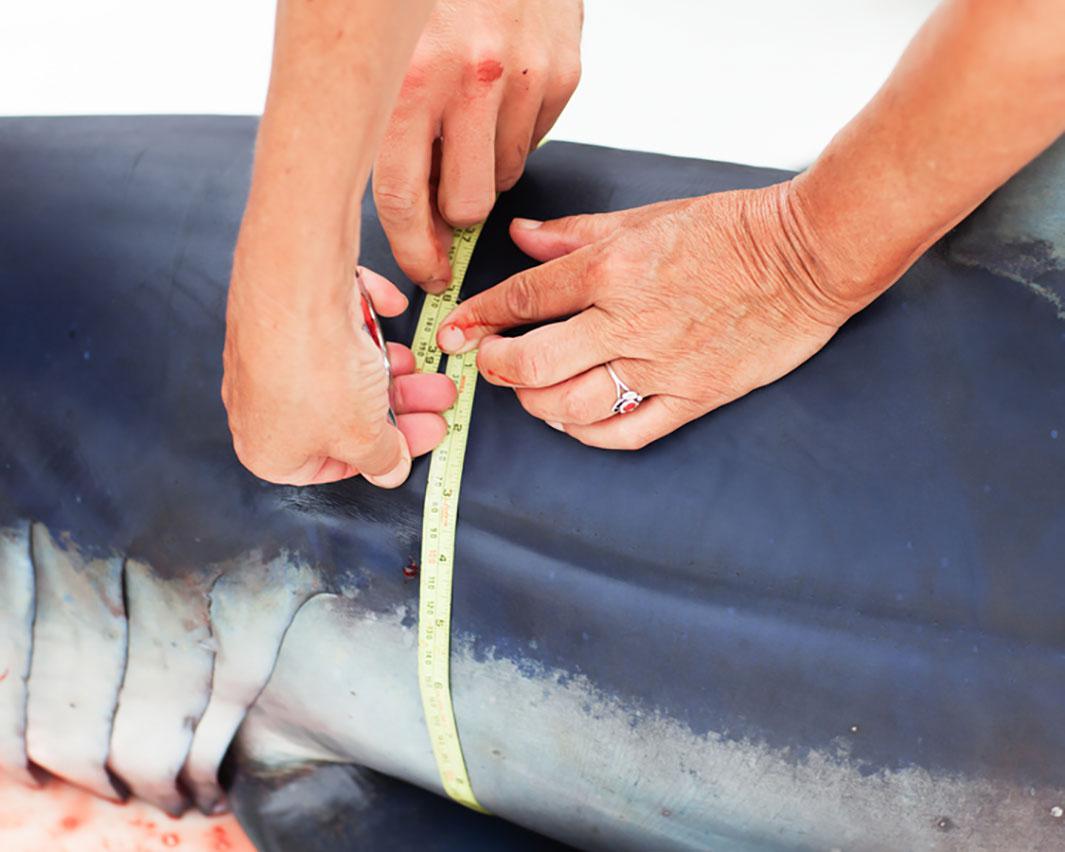 Because she grew up in a fishing town and knew people who were fishermen, Shannon said she was prepared for the experience that some might find grotesque and cruel.
"I did feel apprehensive about photographing the competition and still feel like it is a pretty brutal event," she wrote. "But, I don't think it's a black-and-white kind of thing. I talked to a marine biologist at a shark tournament recently, and her and her team spend their entire summer going to tournaments along the East Coast to collect samples. I really doubt that they'd be able to get the type of information and research without these events."
She says that when she talks to locals about the project, most of them assume she's against the tournament and praise her work. "There was a huge outcry against the tournament while it was on Martha's Vineyard, and I found out recently that a bunch of island musicians even made a record of anti-shark tournament songs," she said. "I think the general consensus is 'Thank god it's not here anymore!' "
Shannon said that working with the crew was an amazing experience, and she was touched they allowed her to join them on the boat.
"I feel like I've met a lot of people while doing the type of work I do, and the crew of the Swamp Yankee were really some of the kindest and most open men I've ever worked with," she wrote. "They never treated me as a stranger or interloper; I was accepted as a member of the crew as soon as I stepped on the boat."