For most of Kelly Hofer's life, he knew he didn't fit in.
At the Hutterite colony in rural Manitoba, Canada, where he grew up with around 100 other people, young men were expected to observe religious customs, contribute to the community's collective farms, and learn the skills necessary to join its firetruck-manufacturing trade. They weren't supposed to be artists. And they certainly weren't supposed to be gay.
But early on, Hofer knew he was both of those things, which made life tough. He didn't leave the Green Acres colony—one of many in Western Canada, the United States, and beyond that follow the religious and cultural tenets established in 16th-century Europe by Jacob Hutter—until he was 19. But while he lived there, one thing saved him: photography. From the age of 11 onward, Hofer found purpose photographing his friends and relatives and posting the images to sites like Flickr, mostly for the enjoyment of other Hutterites. His passion, however, was not encouraged at home.
"Photography wasn't regarded as important, and I could never invest in myself that way. I couldn't buy the gear, couldn't get educated. It was really difficult. Traveling to places I wanted to shoot was impossible. Hutterites don't travel if it's not to another colony or for work," he said.
Four years since he started a new independent life in Calgary, Hofer is now raising money on Kickstarter to fund the publication of a book, Hutterite, that collects his best photos taken over the course of his adolescence. For the most part, they're idyllic scenes of children and teenagers—the only community members that would allow him to document them—at work and at play. They betray none of the personal turmoil he felt during those years. Instead, they focus on the warmth one feels in a place where everyone knows everyone else.
"It's a worry-free environment, and for a child it's the perfect place to grow up. Once you're an adult, freedom of speech and expression, women's rights—those things start to matter," he said.
Virtually all of the photos in the book were taken while Hofer was still living at the colony. He's included one recent shot of his sister, who left Green Acres before he did, and another he took a few weeks ago at his brother's wedding celebration in Manitoba.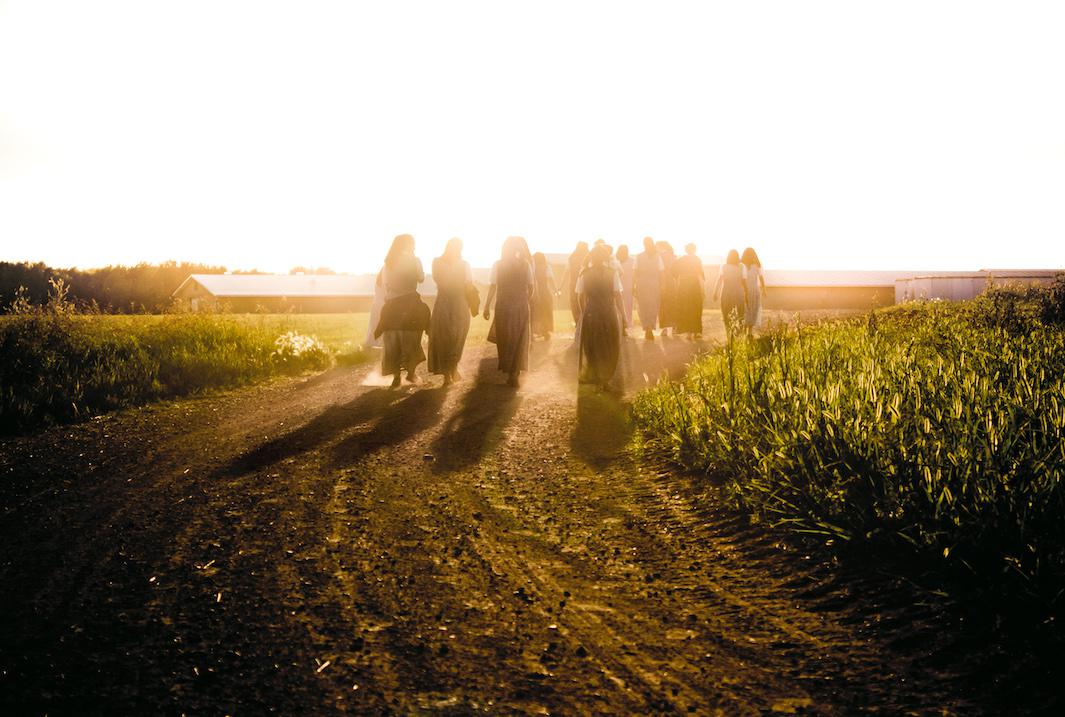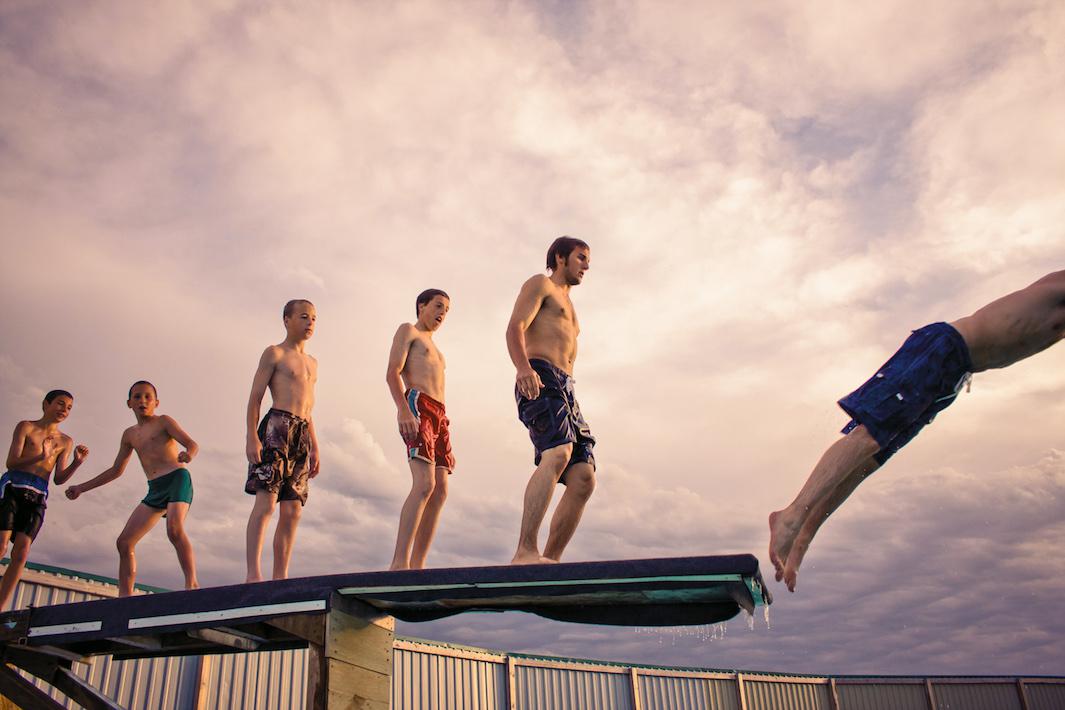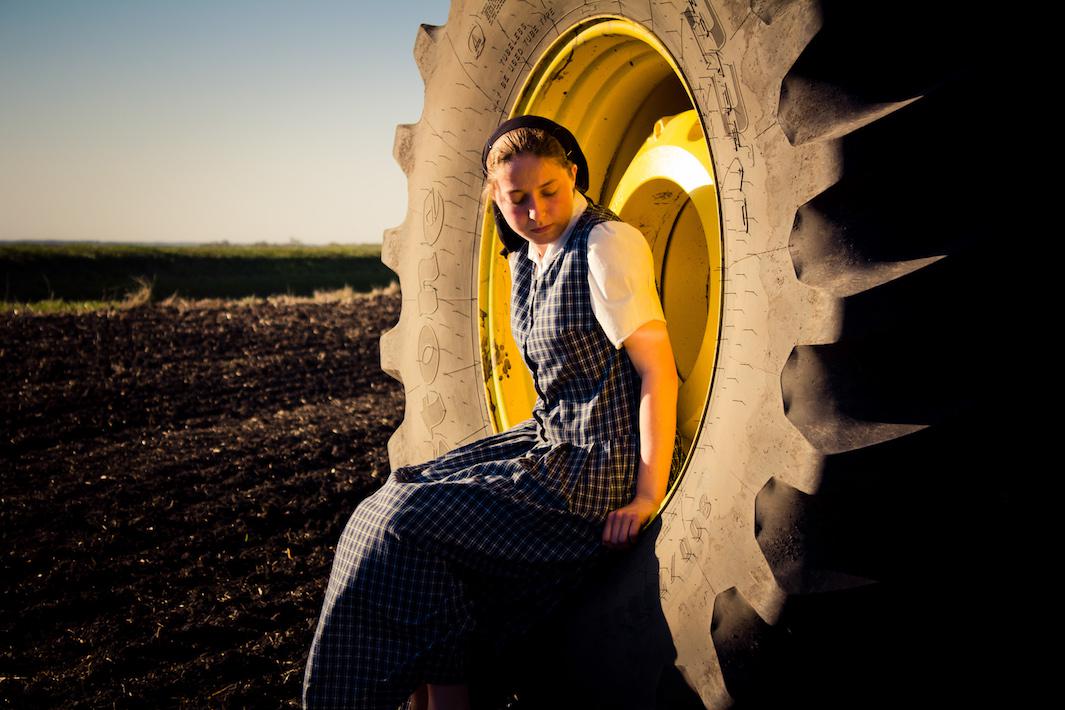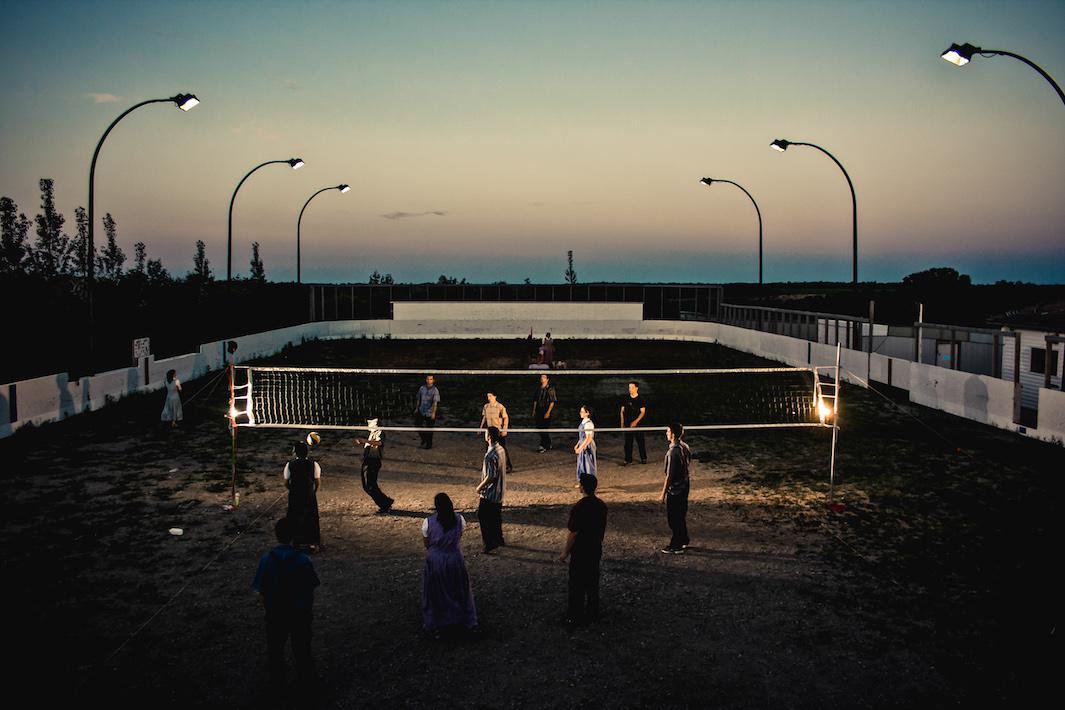 "I couldn't go to my own colony. The minister wouldn't allow me. But I went to the colony where the engagement party was happening. The minister got hell for allowing me to come there. I was able to go to one of my uncle's colonies where he is minister. I got him into trouble as well. I had to maintain radio silence so it wouldn't upset anyone at home. Even now I can't post certain things about that trip because it would get people in trouble," he said.
Shortly after he left Green Acres for good in 2012, Hofer came out as gay to his parents and started speaking out about his experiences. He also started an online support group for ex-Hutterite LGBT people. The reactions he's received from Hutterites since then have, he said, been "pretty ugly, to put it mildly," and many have rejected his photography. But he's still intent on sharing his work with others, in hopes that it will provide a glimpse into a way of life that's rarely seen—one that, despite its flaws, still consumes Hofer's thoughts.
"I think I'm fully present here, but it never really goes off my mind. My culture has had such a huge impact on the way I do things. There's not a single day that goes by where I don't think of it," he said.