On Sunday morning in Rio, Argentinian tennis player Juan Martín del Potro got stuck in an elevator in Rio's Olympic village for 40 minutes. This is what it looks like when Juan Martín del Potro gets stuck in an elevator.
This is what it looks like when Juan Martín del Potro gets rescued from said elevator by members of Argentina's handball team. Hooray!
After the large man—at 6-foot-6, del Potro is the tallest fellow ever to win a tennis grand slam—emerged from his small box, he took the court against world No. 1 Novak Djokovic in the first round of the Olympics men's singles competition. Since beating Djokovic to win a bronze medal at the 2012 Olympics, del Potro has been on and mostly off the pro tour with wrist troubles that have required multiple surgeries. But on Sunday, he upset Serbia's Djokovic in straight sets, 7–6 (4), 7–6 (2). On match point, del Potro showed the form that brought him the 2009 U.S. Open title, crushing a series of forehands that sent Djokovic scampering all over the court before winning on a lucky net cord. (As Ben Rothenberg noted, the guy deserved a lucky bounce.) When it was over, del Potro and Djokovic embraced at the net. It was an excellent hug.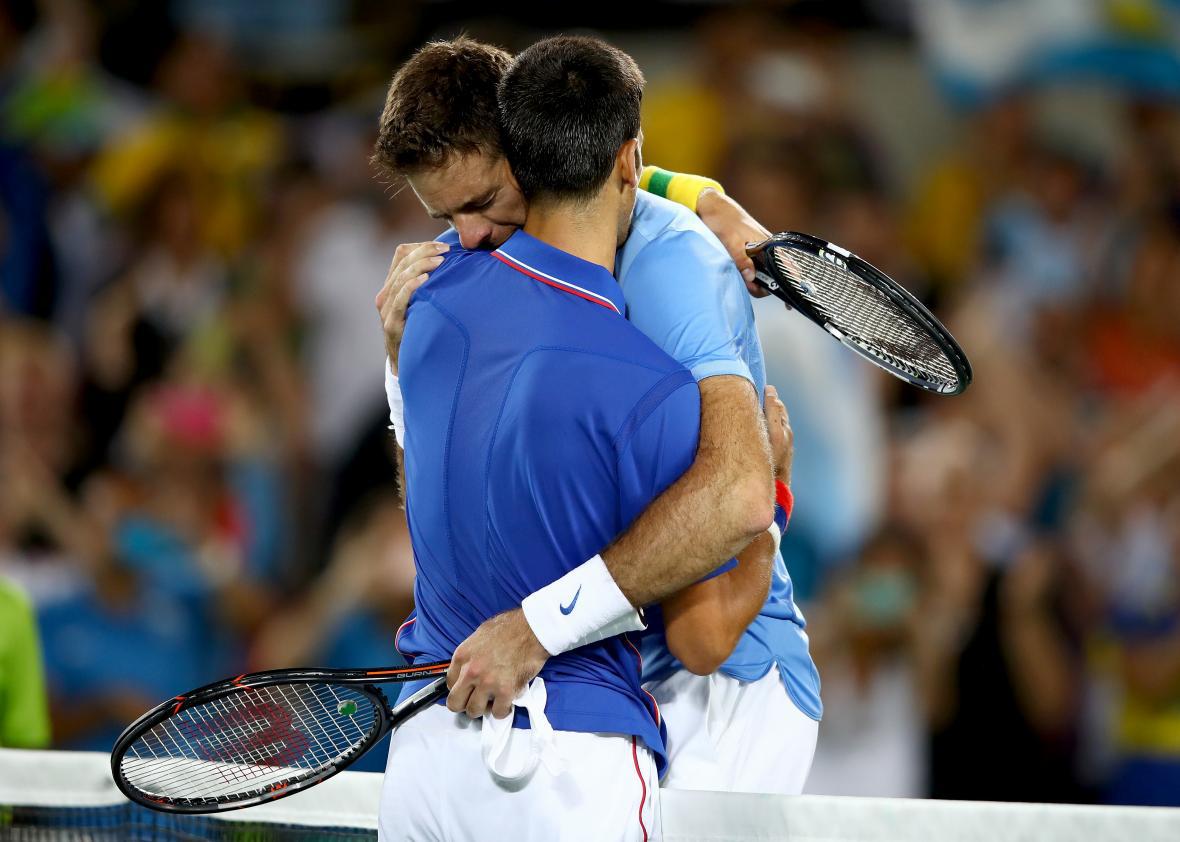 A bunch of the world's best male tennis players, among them Stan Wawrinka and Milos Raonic, skipped the Olympics because there is no prize money and players get no ranking points for winning. (Roger Federer seemingly wanted to play but bailed due to injury.) But both del Potro and Djokovic really, really wanted to win in Rio. Del Potro cried in victory. Djokovic, who has won everything in the sport except for an Olympic gold medal, broke down as he walked off the court.
Here's how Djokovic looked in still photo form.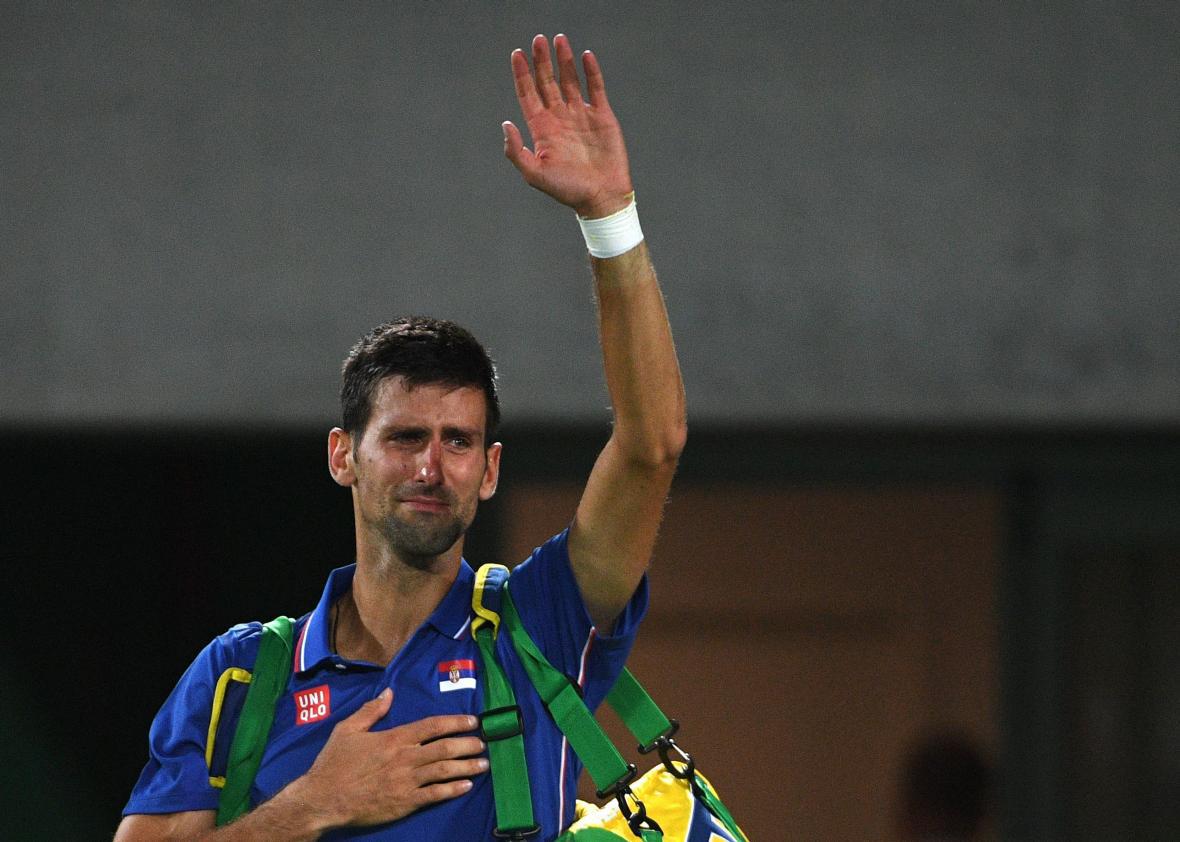 In an interview with the New York Times' Christopher Clarey, the Serbian admitted he was crushed.
Del Potro's explanation for how he beat the world No. 1: "I hit my forehand as hard as I can, and I made a lot of winners, and I served well and my backhand was OK." Well played, Juan Martín.