Hot Topic and Suicide Squad seem like a match made in heaven—after all, who better to market the movie's dingy bubblegum-grunge aesthetic to teenagers than the store where every goth middle-schooler shops for clothes? Nevertheless, Hot Topic's Suicide Squad collection contains some pretty bizarre finds among all of the Harley Quinn and Joker-inspired couture. For instance: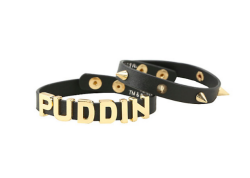 "Puddin" cuff bracelet set
$12.90
People who don't get the reference will just assume you have a side job as a pastry chef (and are bad at spelling). It's a win-win!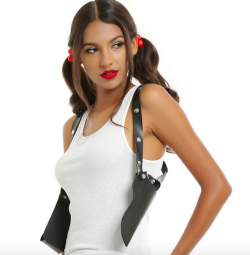 Studded gun holster
$16.90
Yes, the product description specifies that this is meant for a toy gun and fake ammo. But: still.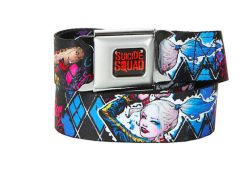 Harley Quinn seatbelt
$26.50
Does not come with Harley Quinn's other must-have driving neccessity, unfortunately.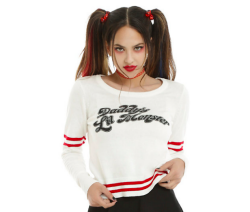 Daddy's Little Monster sweater
$49.90
This shirt is doubly creepy when you know that the "Daddy" being referred to is the Joker himself. Don't forget the matching ball cap, locket, wallet, purse, and … hairbrush?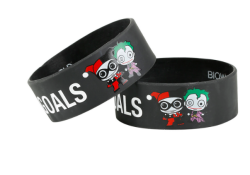 Harley Quinn and the Joker #relationshipgoals rubber bracelet two-pack
$7.00
Yes, nothing says #relationshipgoals like the tortured pas de deux between a deeply troubled woman and her abuser.
Worst of all, Hot Topic's collection is missing the one Suicide Squad–related article of clothing we really do want: Jared Leto's lime-green, double-breasted dream coat.