In the early 1970s, during his daily walks around New York to take photographs, Harvey Stein ran into three sets of twins. Those encounters inspired him to begin a six-year project of photographing twins that eventually led to the publishing of Parallels: A Look at Twins in 1978 by E.P. Dutton.
Back then, Stein said, twins were more of an anomaly than they are today; between 1980 and 2009, the birth rate for twins has risen by 76 percent. Finding twins was difficult in the pre-internet era, so instead of putting out a call on Facebook or an ad on Craigslist, Stein would reach out to friends, hope to run into twins on the streets, comb through stories in the newspaper, or go to a twin convention. He ended up photographing and interviewing more than 150 sets of twins; 55 made the final cut.
Stein said a lot of the twins he interviewed said that if they had the choice, they would rather not have been born a twin, partly because finding their own identity was difficult. It didn't help their names often were linked by rhyme or some other quirk. One set, in fact, was named Peter and Paul and were constantly given nicknames: Pete and Repeat; St. Peter and St. Paul; Peter, Paul, and Mary; Peter, Paul, Almond Joy; and so on.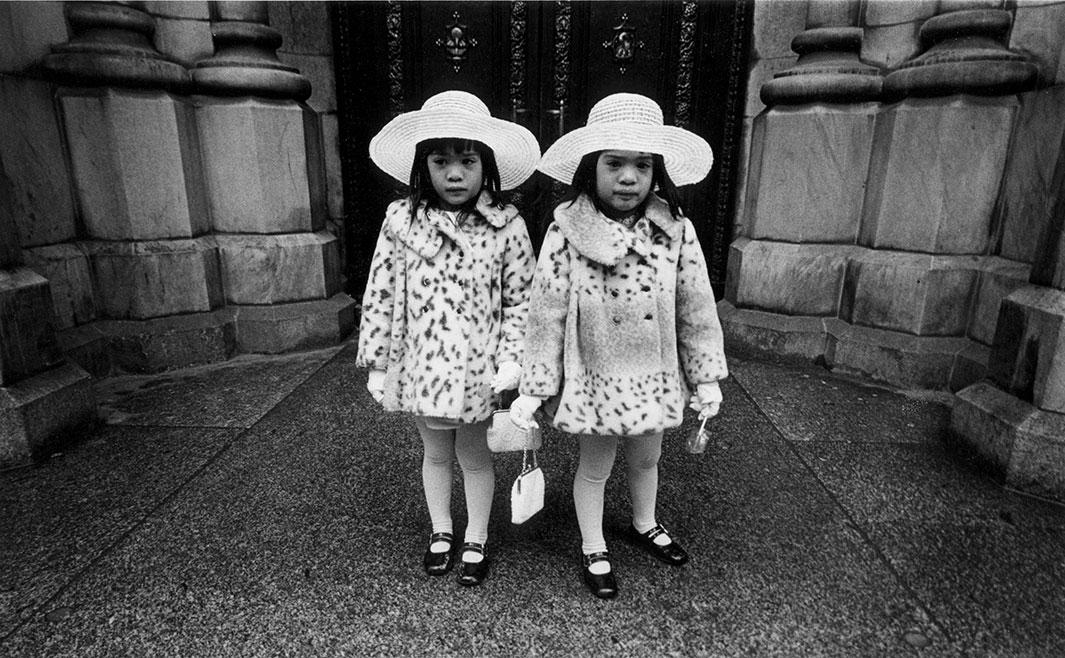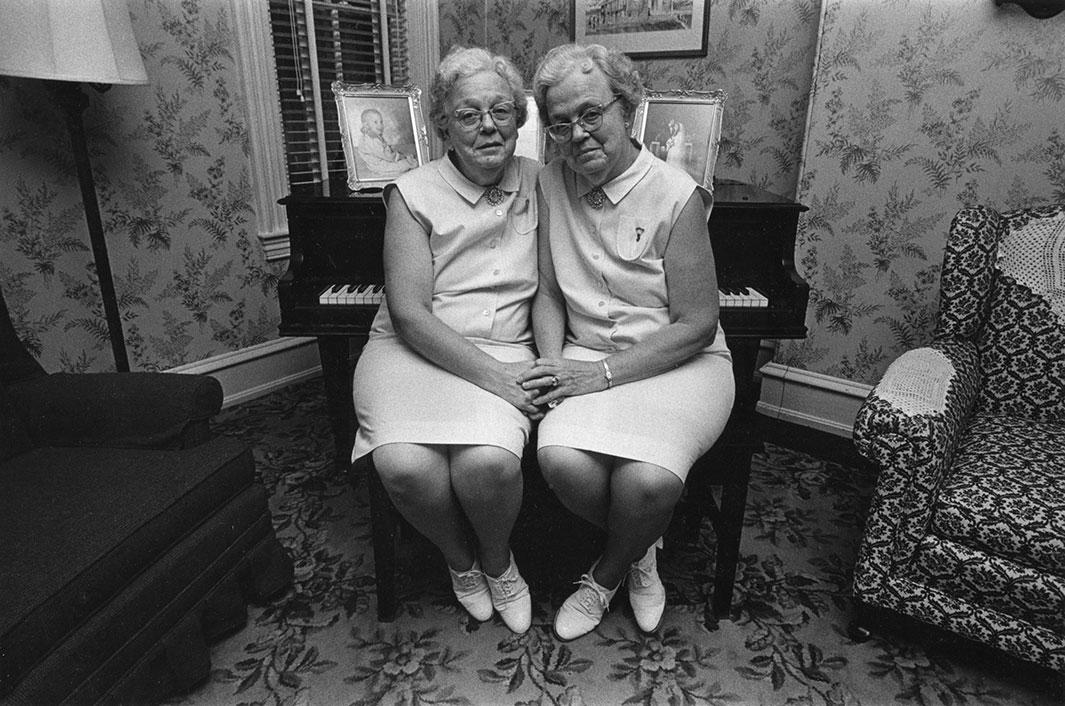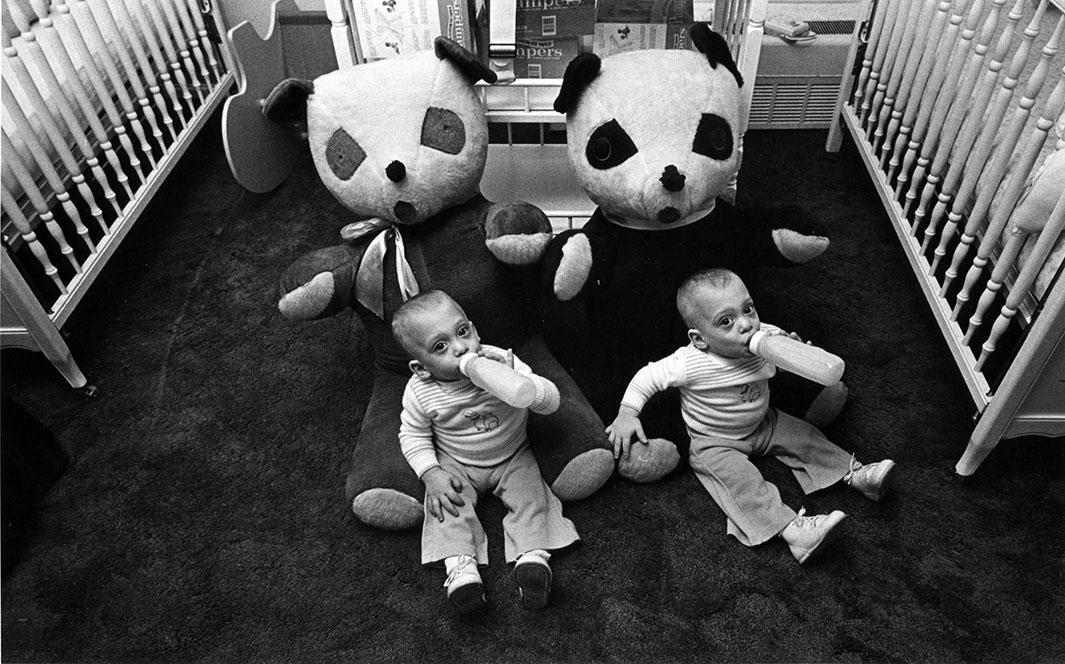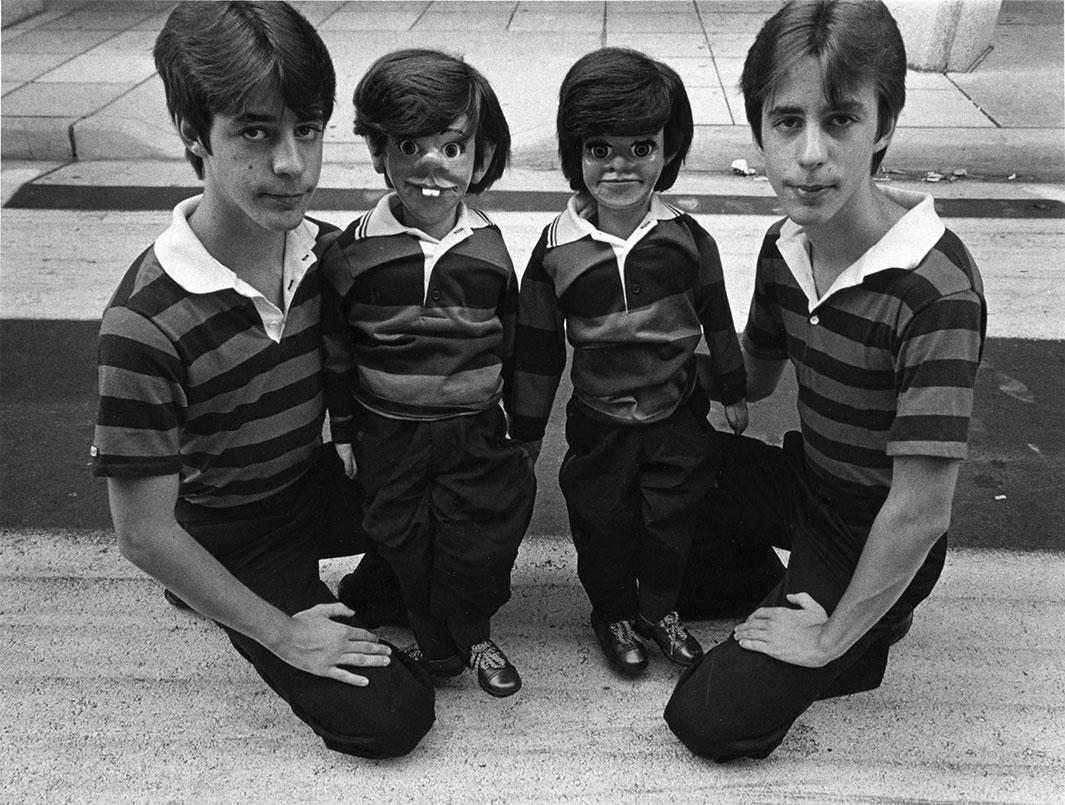 "They're not freaks, and we're not freaked out by seeing them, but they are unusual," he said. "You tend to stare, but we know it's not polite to stare, but the camera gives us permission … to see the similarities but also pick out the differences … we wouldn't see on a quick glance on the street."
When creating the portraits, Stein posed the twins shoulder to shoulder, with nods to their twin-ness in the background: two windows, two buildings, two curtains. He photographed them as wide as possible (he shot with a 21mm lens) but also with as much detail as he could get. He tried other scenarios in order to make the work feel less formulaic or gimmicky but in the end stuck with his initial idea when editing the book. He laid the book out by age, beginning with 2-month-old twins up through the final pairing of 71-year-old twin brothers.
Around the time Stein was working on the book, the annual Twins Days Festival in Twinsburg, Ohio, began. (This year's festival, which begins Friday,  will be its 41st year.) Although Stein still photographs twins, he doesn't have any plans for continuing the series or expanding it to include triplets or other multiples, even with the help of an event such as Twins Days. He says he's satisfied with what he has already done.
"This is the best idea I've ever had in photography," he said.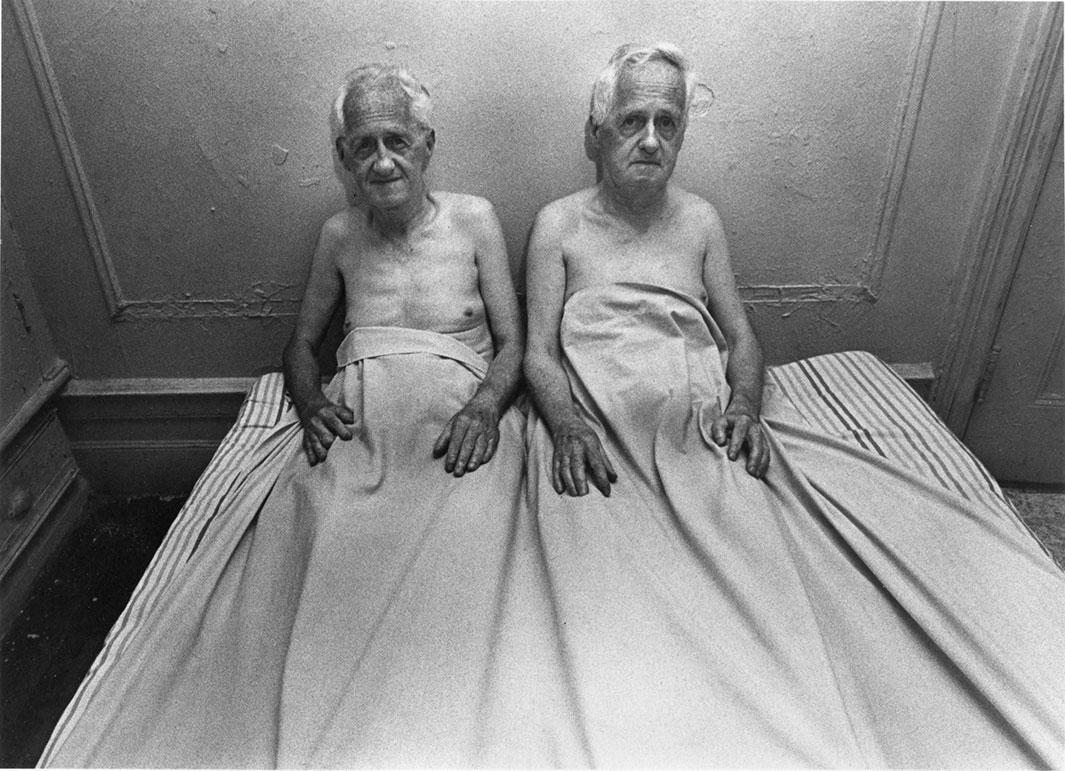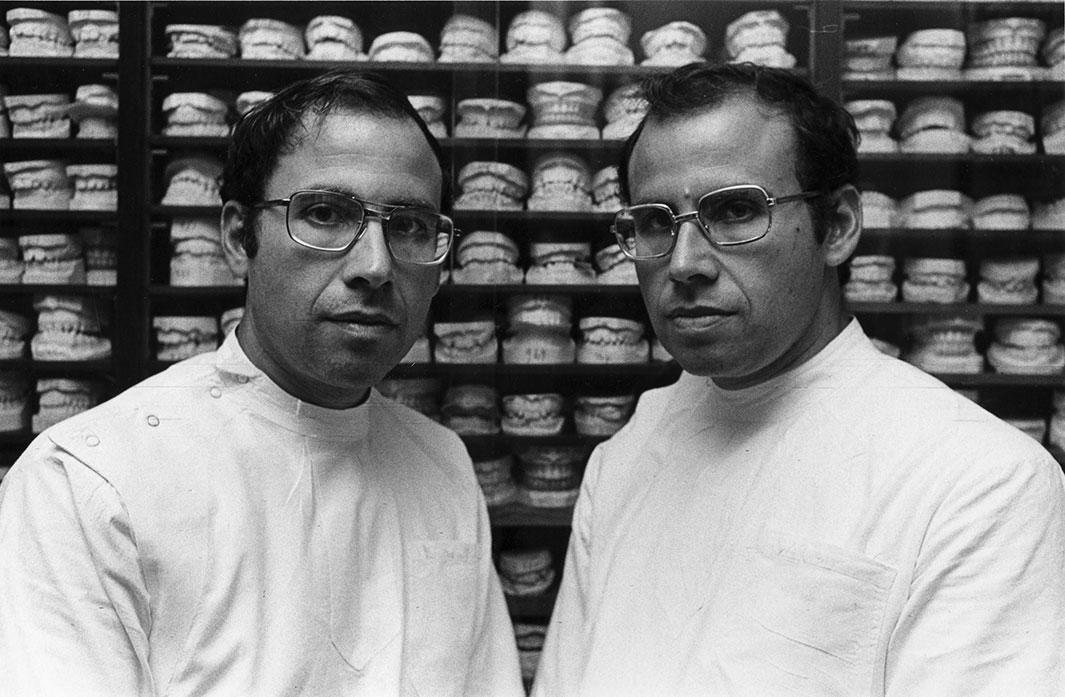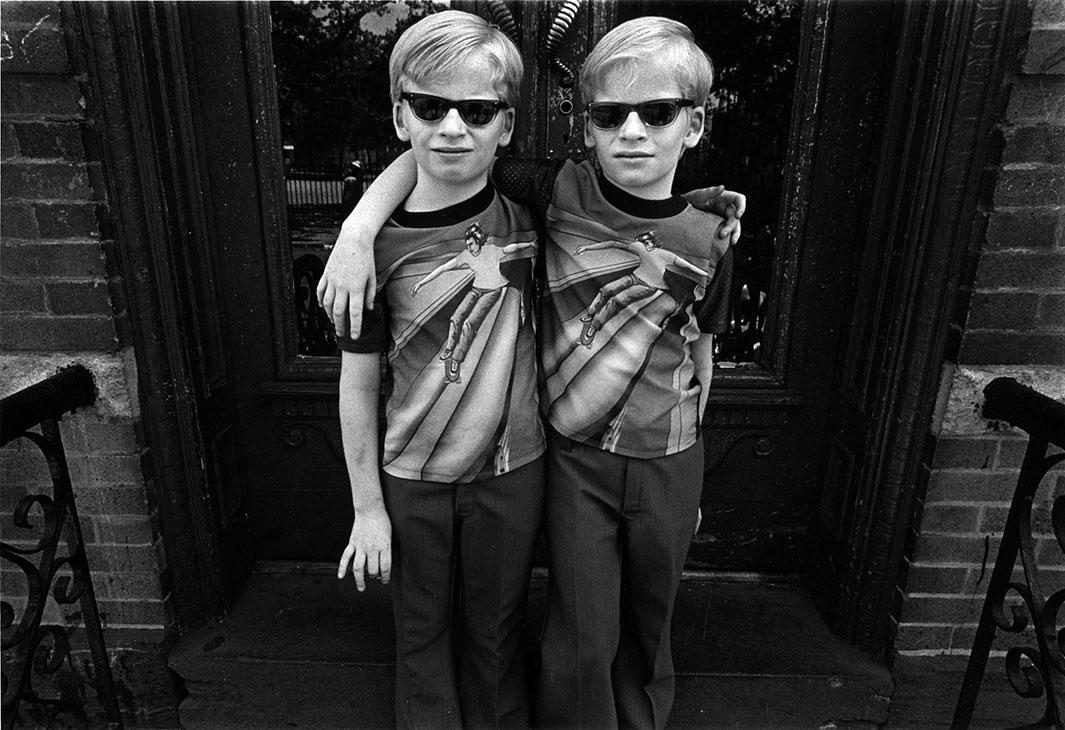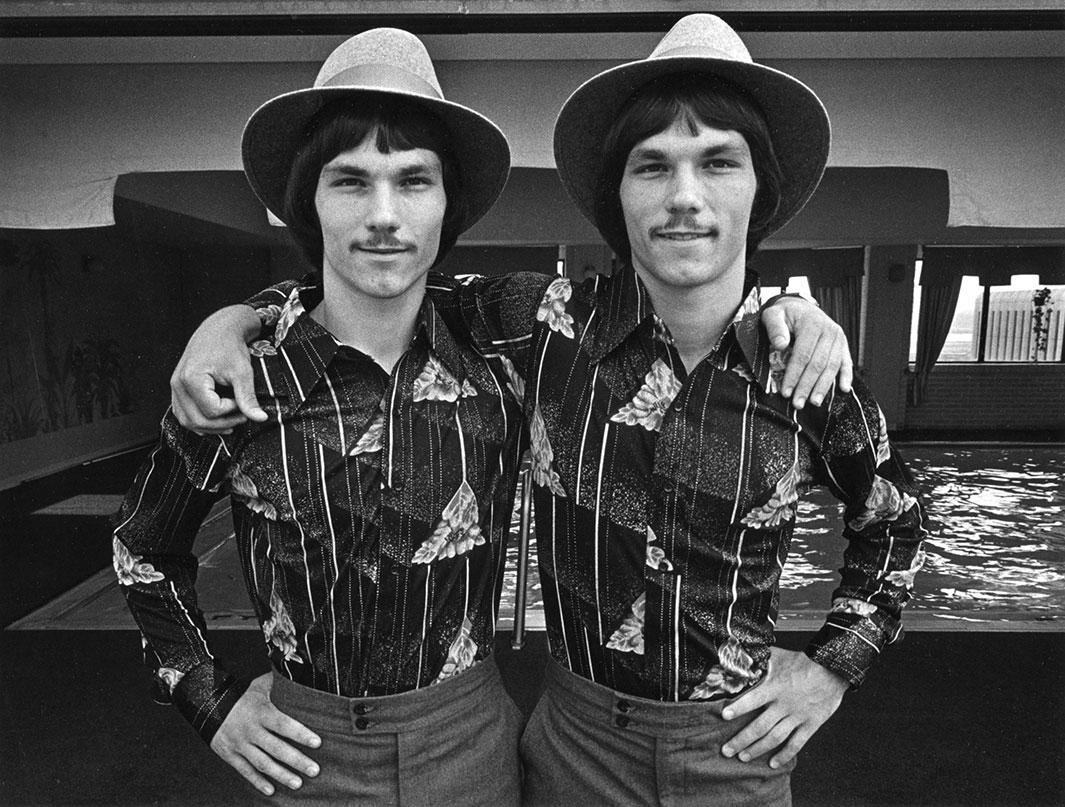 Stein will be teaching a class on portraiture at the International Center of Photography in New York this fall.