I haven't yet told my daughter that Gene Wilder—the gentle-eyed, crazy-haired, endlessly inventive actor who played a whimsical yet obscurely menacing chocolate mogul in one of her favorite movies on earth—passed away this week at age 83. I need to wait until I'm ready to formulate that fact aloud in a declarative sentence without dissolving into tears.
There's so much to be said—and so many beautiful things have been written already—about Wilder as an eccentric comic presence, an inspired improviser, and a generous collaborator who brought out the best in his fellow performers, whether in the string of buddy comedies he made with Richard Pryor or in the outrageous genre-movie spoofs he created (and in the case of Young Frankenstein, co-scripted) with Mel Brooks. This blooper reel from Young Frankenstein should be enough to suggest what a delight Wilder was to work with and how much joy he got from making his co-stars laugh and letting them crack him up in turn.
But the Gene Wilder moment I first thought of upon hearing the news he was gone comes in a wonderful half-hour–long making-of featurette entitled Pure Imagination, shot in 2001 for the 40th-anniversary edition DVD of Willy Wonka and the Chocolate Factory. In it, director Mel Stuart recalls how he was ready to cast Wilder on first sight: "He didn't even have to open his mouth. He's got the part." But Wilder was more circumspect, making it clear that he had his own peculiar vision for the role of the reclusive confectioner.
For the scene in which Wonka makes his long-awaited first appearance, exiting his factory to invite the group of lucky children in for a once-in-a-lifetime tour, Wilder told the director, "I'd like to come out with a cane, and be crippled." The glorious bit of business that follows—in which Wilder-as-Wonka abandons his walking stick, goes into a board-stiff forward fall, and, at the last moment before face-planting on the factory walkway, turns an elegant somersault and bounds to his feet, smiling—was not only entirely invented by Wilder; it was the sole condition on which he was willing to take the role, "because no one will know from that time on whether I'm lying or telling the truth."
After considering Wilder's proposed slapstick entrance for a moment, Stuart consented (perhaps realizing that the project's true auteur, the man who would make this rather ungainly musical adaptation into a unique and lasting work of art, had just revealed himself). Recounting the story 40 years later, his slightly bulging blue eyes as wise and kind as ever, Wilder quietly stresses that he wasn't kidding when he insisted to Stuart that this out-of-the-blue stunt was the sine qua non of his interpretation of the ambiguous chocolatier. "It was a tricky part. But that element of Who knows? Is he lying or is he telling the truth? was what my main motor was. And I liked that. It appealed to me a lot."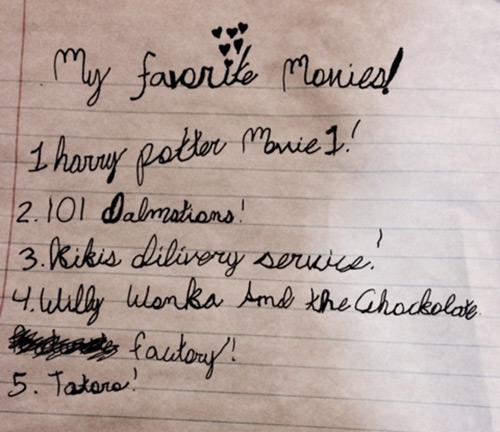 Whenever my girl and I fire up the DVD of Willy Wonka and the Chocolate Factory—a film that, as Wilder agrees later in the same interview, will stand as his legacy for generations of children to come—she asks me, after the elevator has flown through the glass ceiling and Charlie Bucket has learned what happened to the boy who got everything he ever wanted, if we can also watch Pure Imagination. And I always say yes, because even if Willy Wonka (which was far from a box-office hit on its release in 1971) is arguably a half an hour too long, the only thing you want when it comes to an end is the chance to spend a few more minutes in the company of Gene Wilder. When I remember this thoughtful, inventive, boundlessly funny actor, I'll think of that brilliant Willy Wonka entrance: a grave-faced man in a purple velvet waistcoat, teetering on the brink of collapse before saving himself with a last-minute forward flip, as if to reassure the worried crowd of watchers that he was only trying to make them laugh all along.