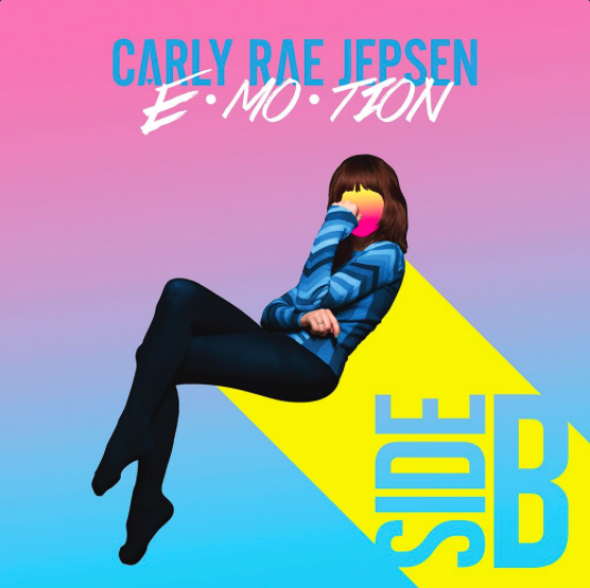 It's hard to believe that Carly Rae Jepsen's excellent third studio album, Emotion, turned a year old on Sunday. (Time flies when you've just been listening to "Warm Blood" on an endless loop.) To mark the occasion, Jepsen announced on Twitter that fans can expect a surprise anniversary present: the release of Emotion: Side B. Jepsen didn't specify what, exactly, we can expect from the collection, but we won't have to wait long, since Jepsen will release the album on Friday.
Jepsen has given fans a couple of clues, teasing two of the bonus tracks, "First Time" (which appeared on a Japanese bonus version of the original album) and "Higher" (which seems to be brand new). Take a listen:
The announcement comes on the heels of a new collaboration between Jepsen and Danny L Harle. Reaction from fans to the news has been—well, pretty typical of the reaction for anything Jepsen does.
---