They may be a little kooky and more than a little niche, but conventions are invaluable social spaces where Americans can get together and express themselves without reservation. Arthur Drooker knows this better than most. For three years, he photographed conventions all over the country where people gathered to celebrate shared interests, from ventriloquism to My Little Pony to taxidermy.
His first, in 2013, was the annual gathering of the Association of Lincoln Presenters in Columbus, Ohio. He'd gone there merely hoping to make some fun photographs of the 115 members who dress up as 16th president, but he emerged with a desire to explore conventions in depth. In so doing, he discovered something novel about American culture. In Conventional Wisdom, which is now available for preorder from Glitterati Press, he presents strange and often humorous photographs from 10 of his favorite gatherings. 
"Americans love to perceive themselves as rugged individualists. While, on some level, that might be true, it struck me, going to these conventions, that Americans, like most people, feel most comfortable when they're with their own kind, their own tribe. These conventions are great expressions of that. And that's something I tried to capture in the photographs," Drooker said.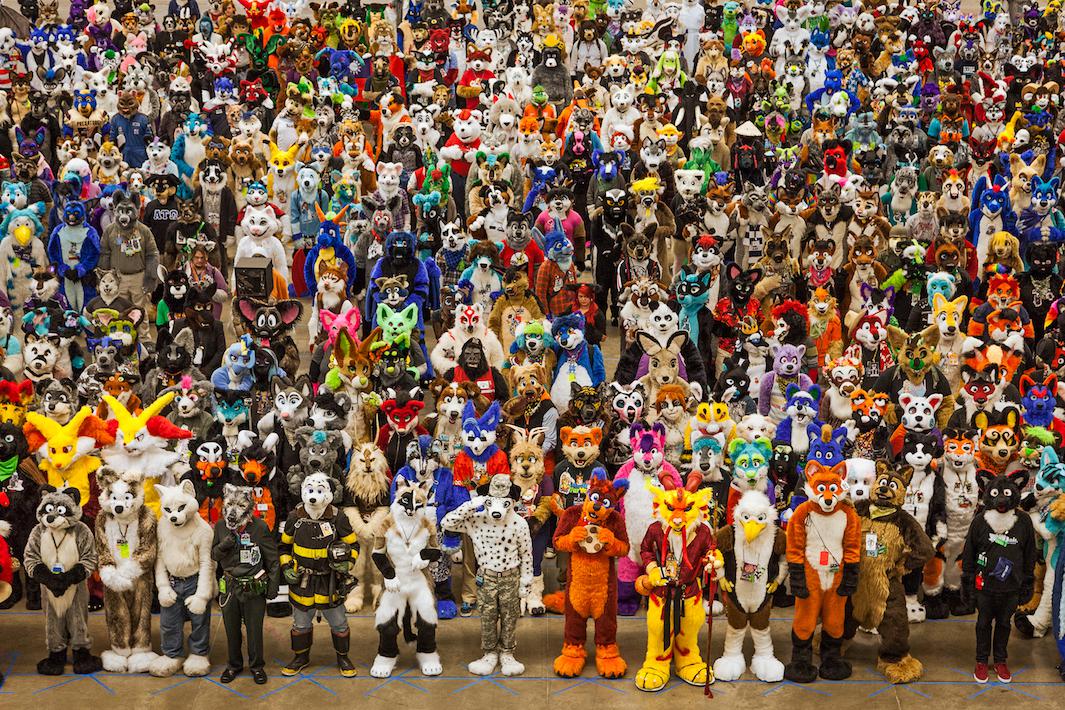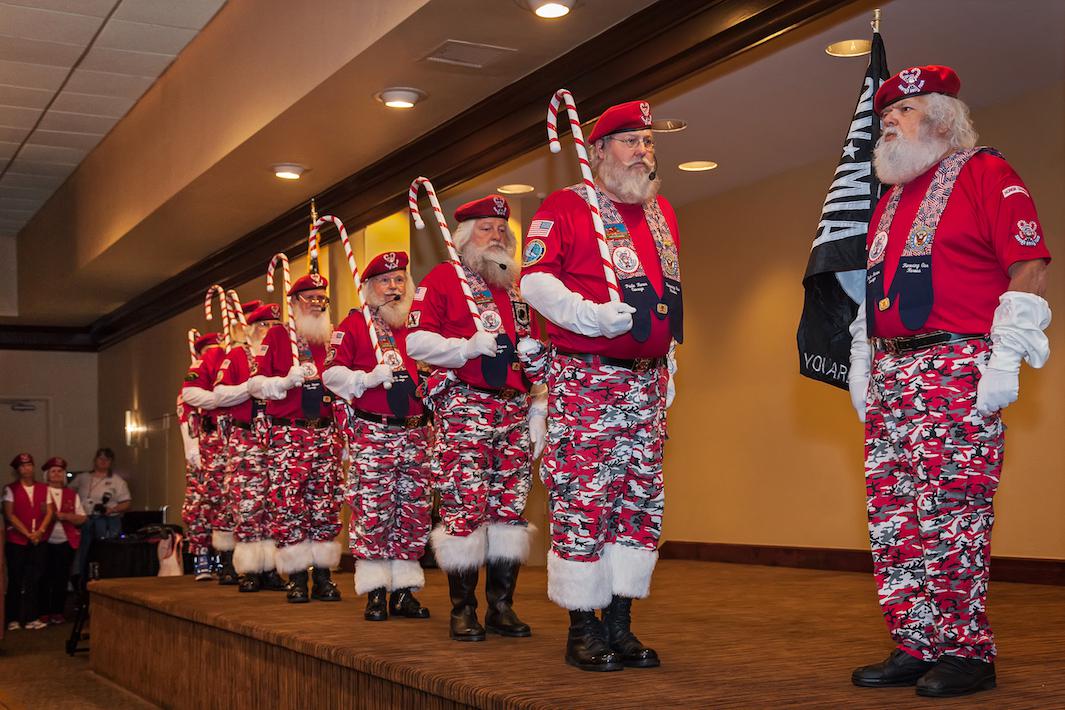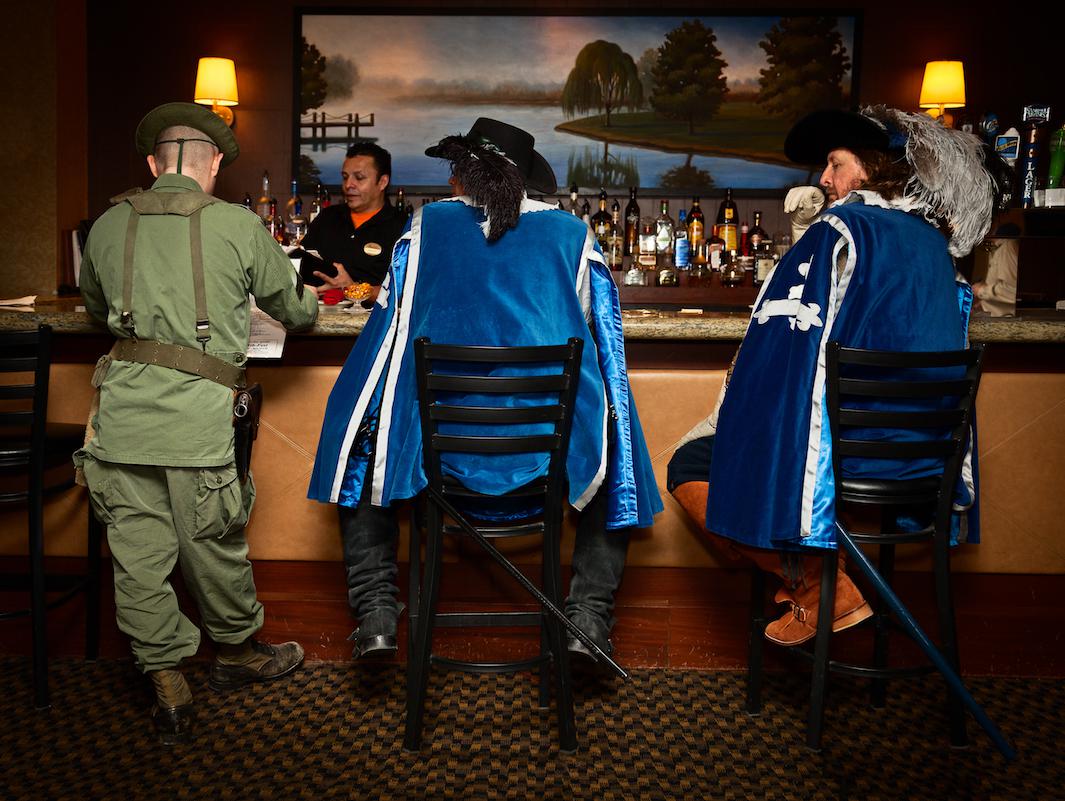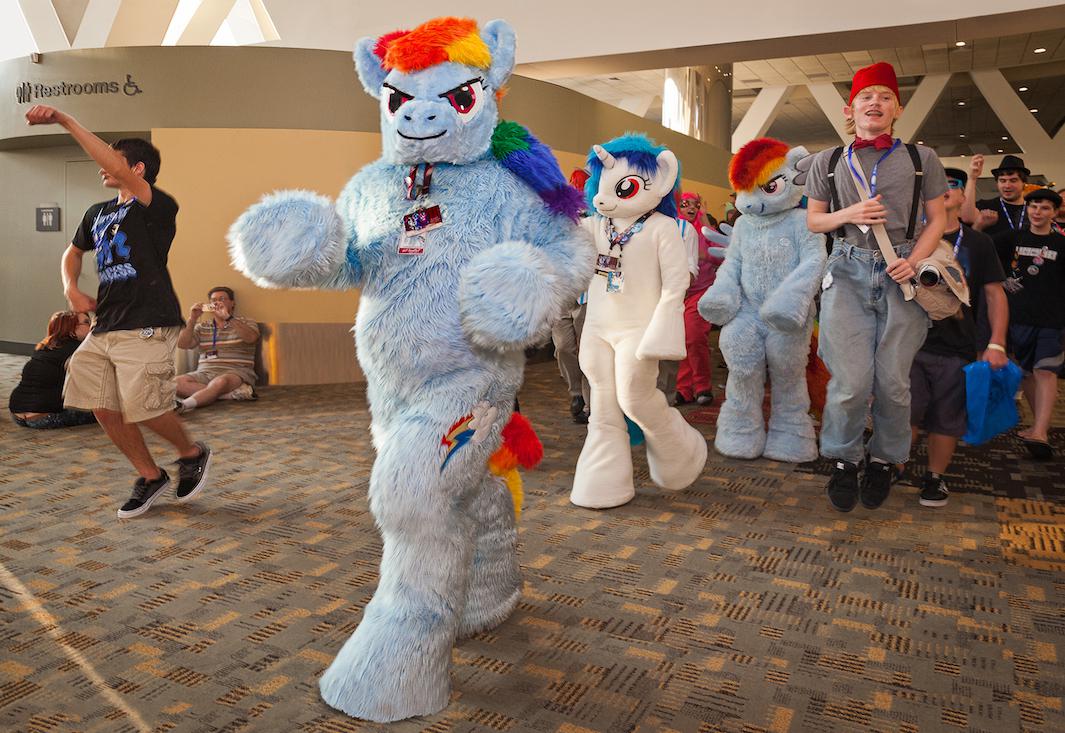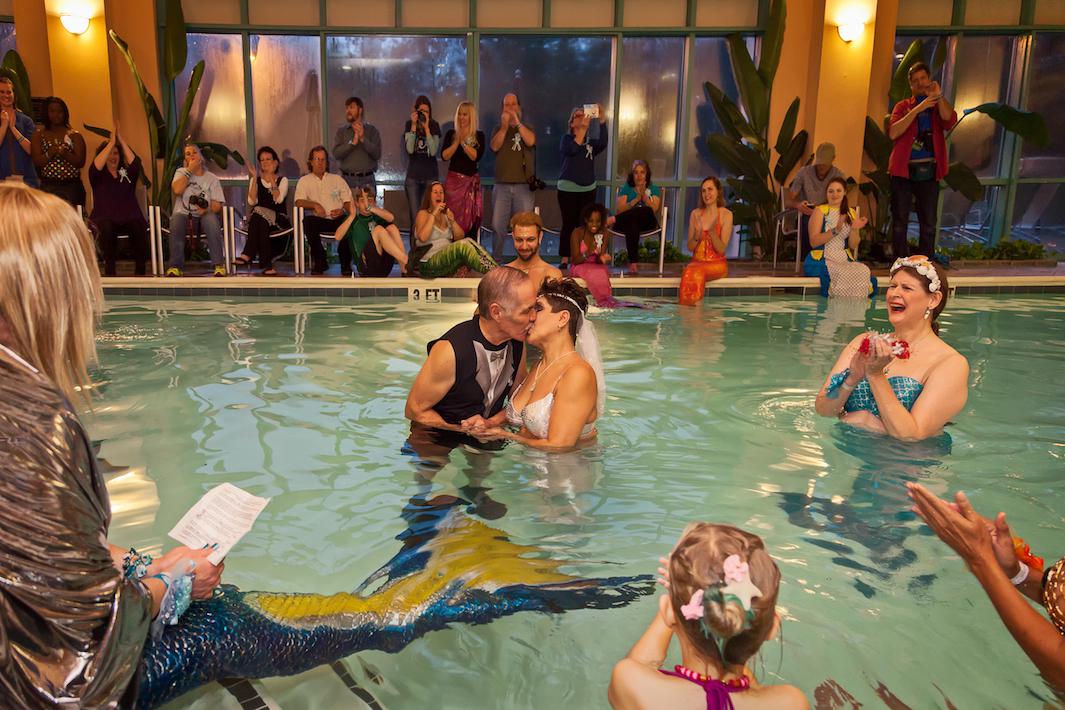 As Drooker plotted his project, he looked for conventions that had strong visual potential but, unlike mammoth events such as Comic Con, tended to fly a bit under the radar. His images are a combination of portraits, group shots, and documentary-style photos of unusual sights and situations. While he strove to capture the bizarre things that happen when, for instance, hundreds of clowns hang out in a room, his main goal, as he notes in the book's introduction, was to show how conventions allow like-minded people to "bond and to be themselves without fear, apology, or explanation."
Though Drooker was always, to some extent, an outsider at these gatherings, he said that multiple visits to some of the same conventions over time gave him some valuable insight into the sense of community that brings participants back year after year.
"Yes, I'm a photographer and a writer, and yes I had this book project, and so I wanted to keep going to the conventions. But I will not lie to you: At least 50 percent of me was very eager to return to these conventions because there's a genuine buzz that takes place there, and I missed that. I also made some friends at these conventions, and when I returned it felt great to see those people again and be recognized by them," he said.