On this day 25 years ago, Ukraine became an independent state.
Adam Hinton was a 26-year-old recent graduate of England's Trent Polytechnic (now Nottingham Trent University) at the time, and he wanted to see what life in a new nation was like, particularly in industrial areas whose working class had been romanticized during Soviet rule. He'd never been to the country before and he knew he'd have trouble communicating there, but he'd studied Soviet politics in school and was eager to witness history.
Hinton got in touch with Ukraine's independence movement and a local coal mining union, which arranged for him to stay with a miner, Victor Sklai, and his family in the city of Donetsk, the center of the eastern Donbass region. He arrived four months after independence, in December 1991, and the mood then, he said, was optimistic.
"People were saying they were going to develop and be the Germany of Eastern Europe. They thought in a few years they'd be driving around in Mercedes or Volkswagens, and they'd have a much higher standard of living," he said.
During his first trip, he mostly photographed the large state-owned coal mine where Victor worked. The mine was "pretty archaic," he said, and at times he had to crawl through narrow passages to get around.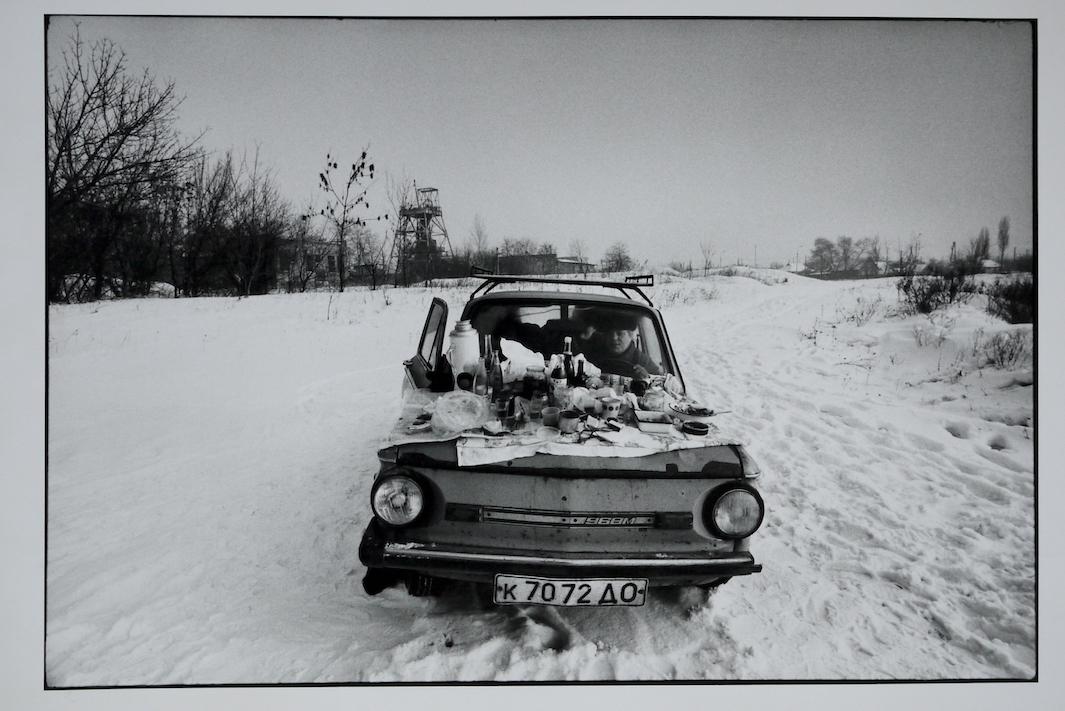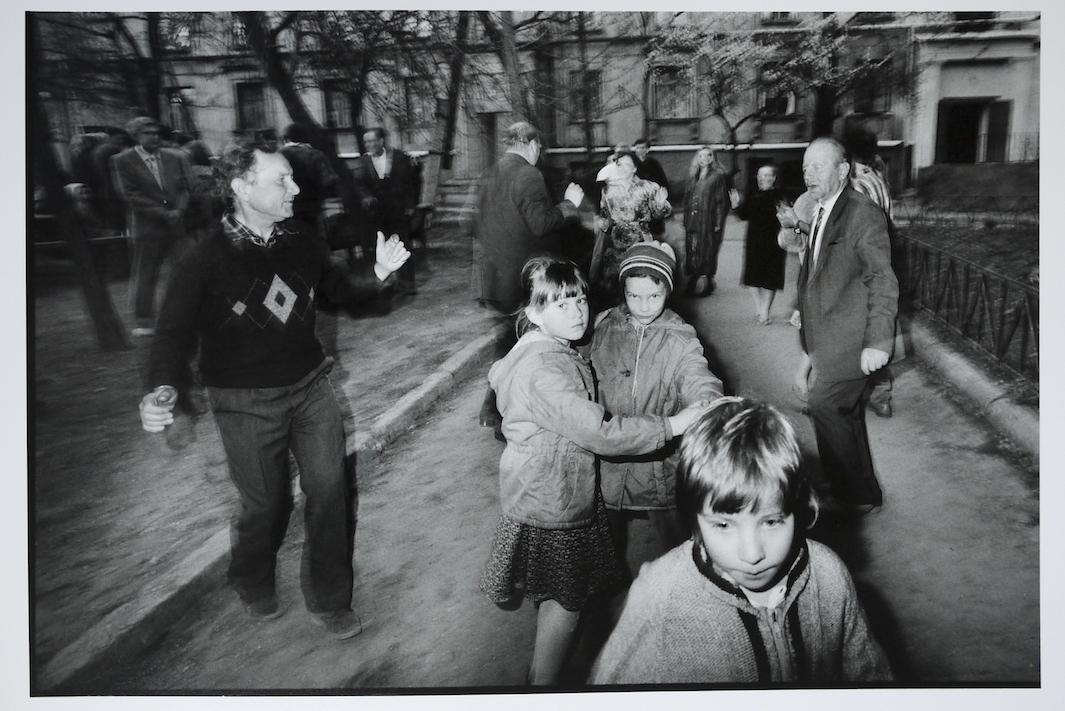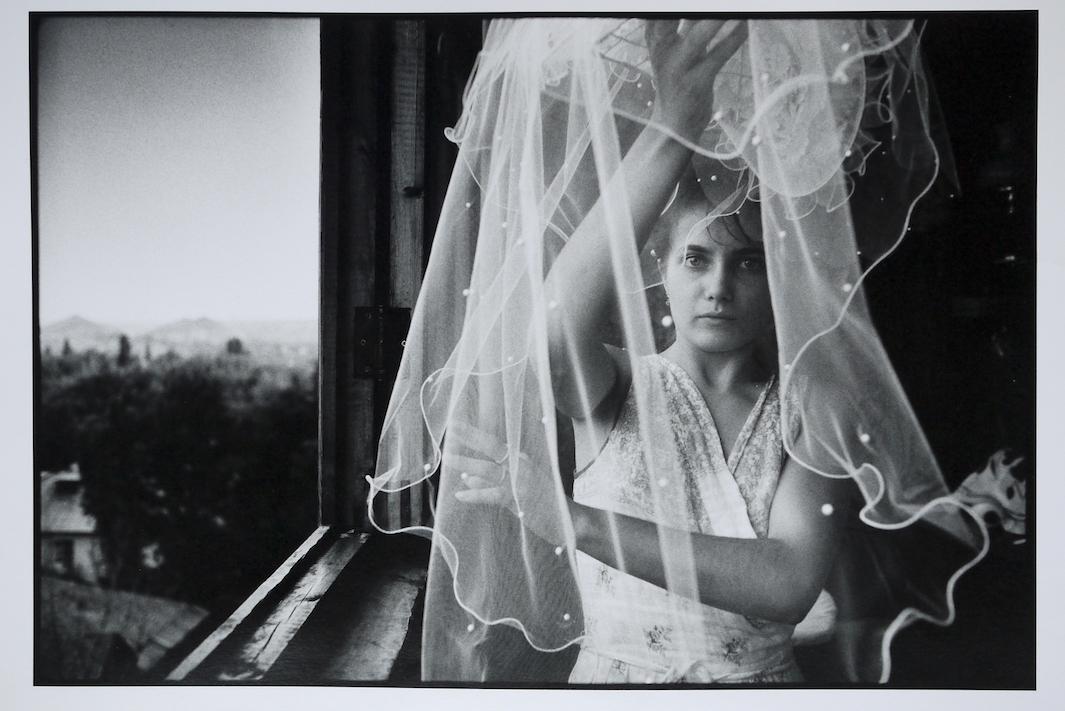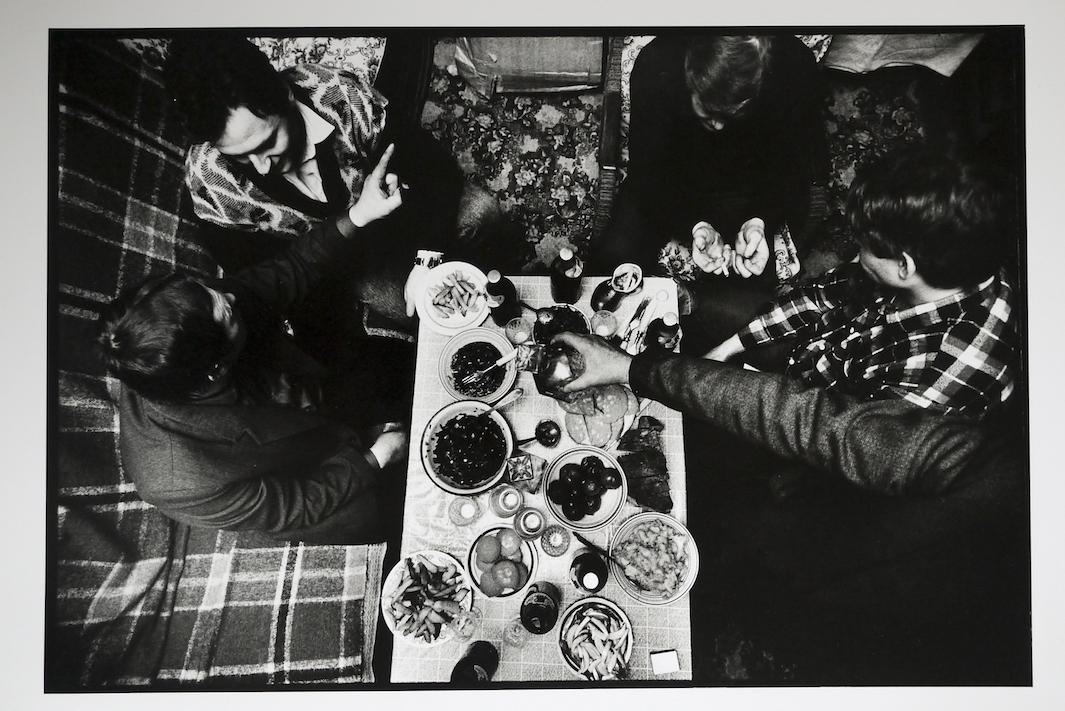 On subsequent trips over the next three years, following an editor's advice, Hinton focused mostly on photographing the Sklai family, including Victor's wife, Karitia, and her two children from a previous marriage, Irina and Sergei. He returned on another occasion to photograph Irina's marriage to Dmitri, a coal miner, and the birth of their first child, Iliya. Though many of his photos depict parties, dinners, and other happy occasions, the people Hinton met became increasingly frustrated by the lagging economy and the perceived ineffectiveness of the new government.
"Over the three years I was there, nothing much changed. It was almost like Ukraine stayed Soviet. So really, I got a look into Soviet life. It felt more like the end of the Soviet era than the beginning of a new Ukranian one," he said.
Victor and Karitia eventually moved to Crimea, and Hinton lost track of them. Donetsk, over the years, continued to decline until it became a Ukrainian Rust Belt. In 2014, during Russia's military intervention in Ukraine, pro-Russian separatists declared the formation of a Donetsk People's Republic. It remains a rebel stronghold.
Hinton says he'd like to see what it's like in Donetsk now, but he knows the political situation would make it difficult for a journalist to work there. Looking back on his photos from the city now, he said, he feels saddened by the turn of events in the decades since they were taken.
"I think about all the hope and optimism there was then. A lot of it's been crushed," he said.