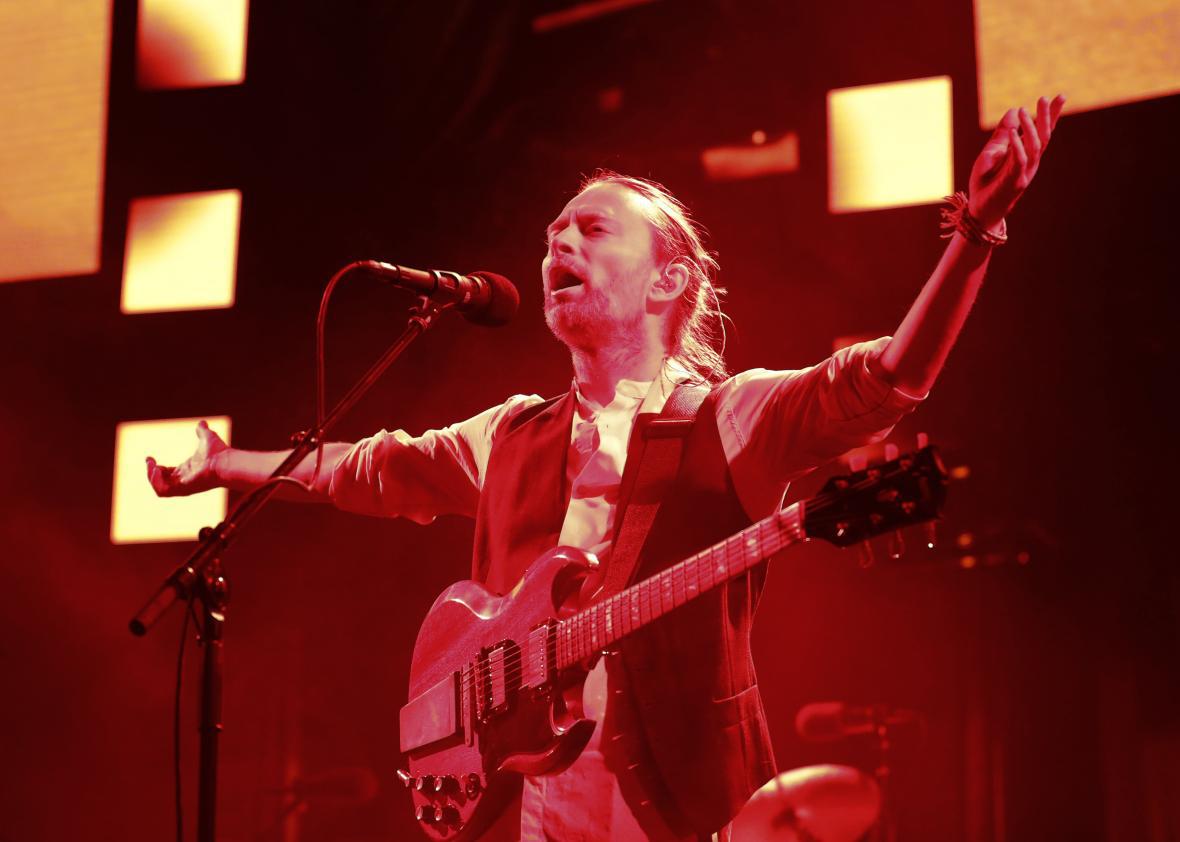 One of the strangest parts of seeing Radiohead live is how ecstatic fans get over songs about disappointment, despair, and hopelessness. Lead singer Thom Yorke will sing a lyric such as "There is no way out/ You can scream and you can shout/ It is too late now," and the audience's response is, without fail, "Woo!" Admittedly, at last night's concert, I didn't know a better way to react.
So it was that on Tuesday night a band kicked off their first, five-song encore at a sold-out Madison Square Garden by playing a song called "Let Down"—and people lost their minds. The group has been switching up their set list throughout the Moon Shaped Pool tour, frequently bringing in live rarities like "Creep," but as Stereogum points out, this was their first performance of the OK Computer track (and serious contender for their prettiest song) since before 2007's In Rainbows. In fact, they haven't played it regularly since the '90s.
Lyrics about depression aside, Yorke seemed in good spirits all evening, almost as if he'd seen that classic, perfectly looped GIF of him dancing and decided to imitate it throughout the night. Other highlights included the tour debut of "15 Step" and a performance of the band's "National Anthem" that sampled coverage of the Democratic National Convention, but "Let Down" was the high point.
---