With Cristiano Ronaldo leaving the match early due to injury, France not surprisingly had most of the chances throughout the Euro 2016 final against Portugal. In the second half of extra time, though, substitute Éder (full name Éderzito António Macedo Lopes) slotted the ball home from outside the penalty area to give Portugal a 1-0 victory and the Euro 2016 title. Ronaldo was pleased.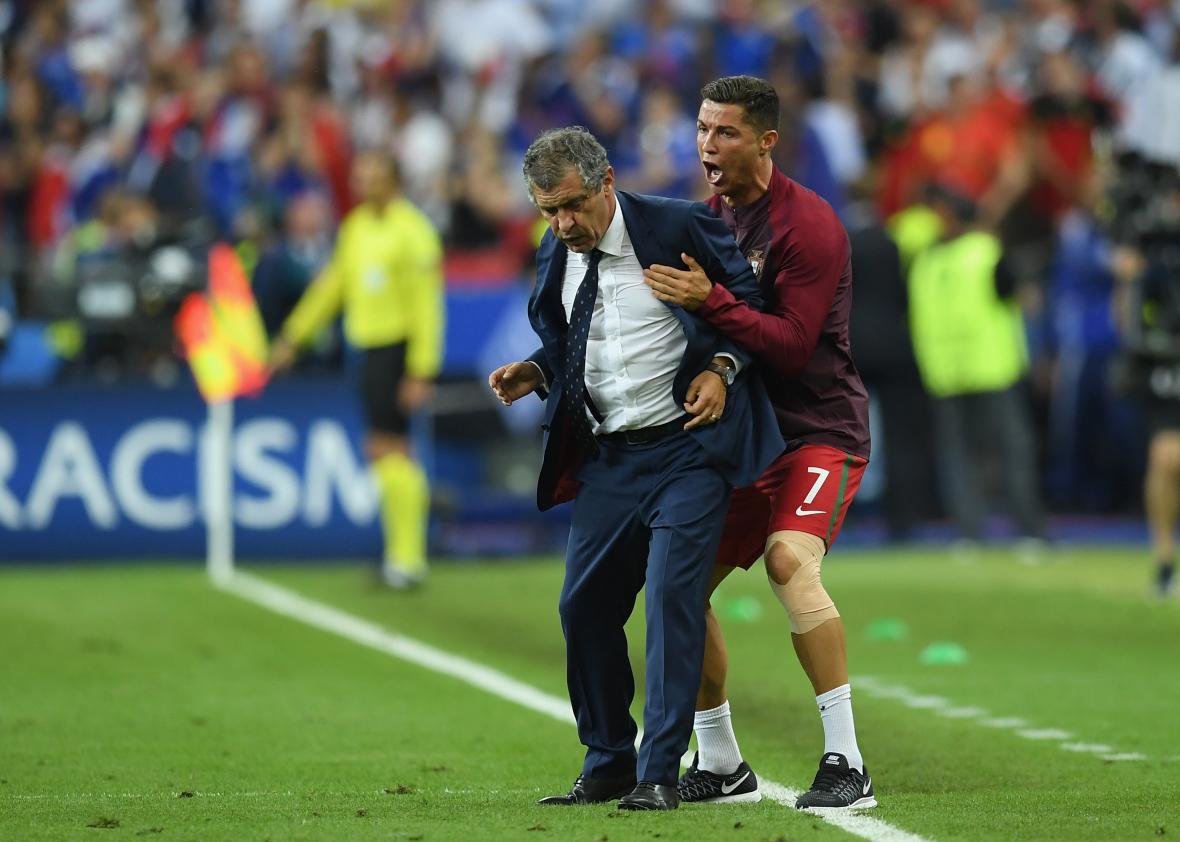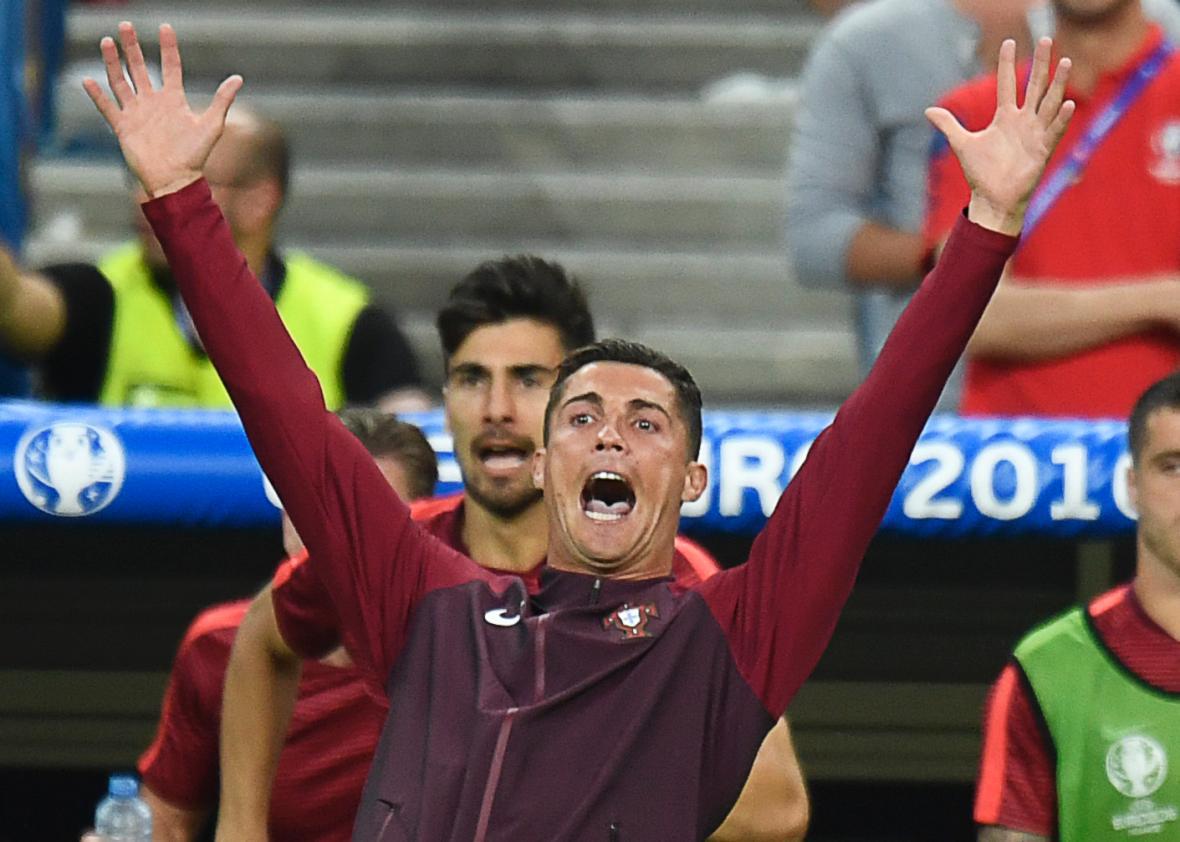 Despite not playing for the vast majority of the game, Ronaldo unsurprisingly managed to lose his shirt.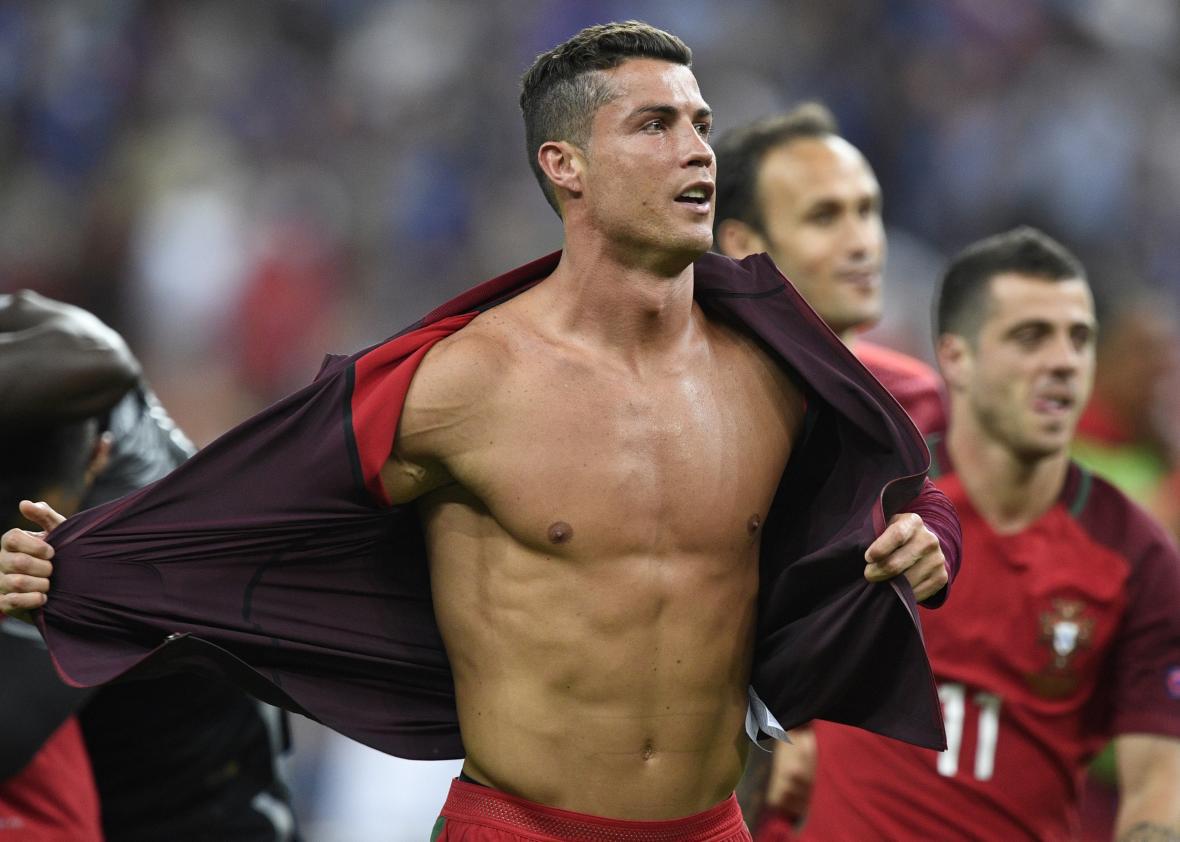 The French players and fans: less pleased.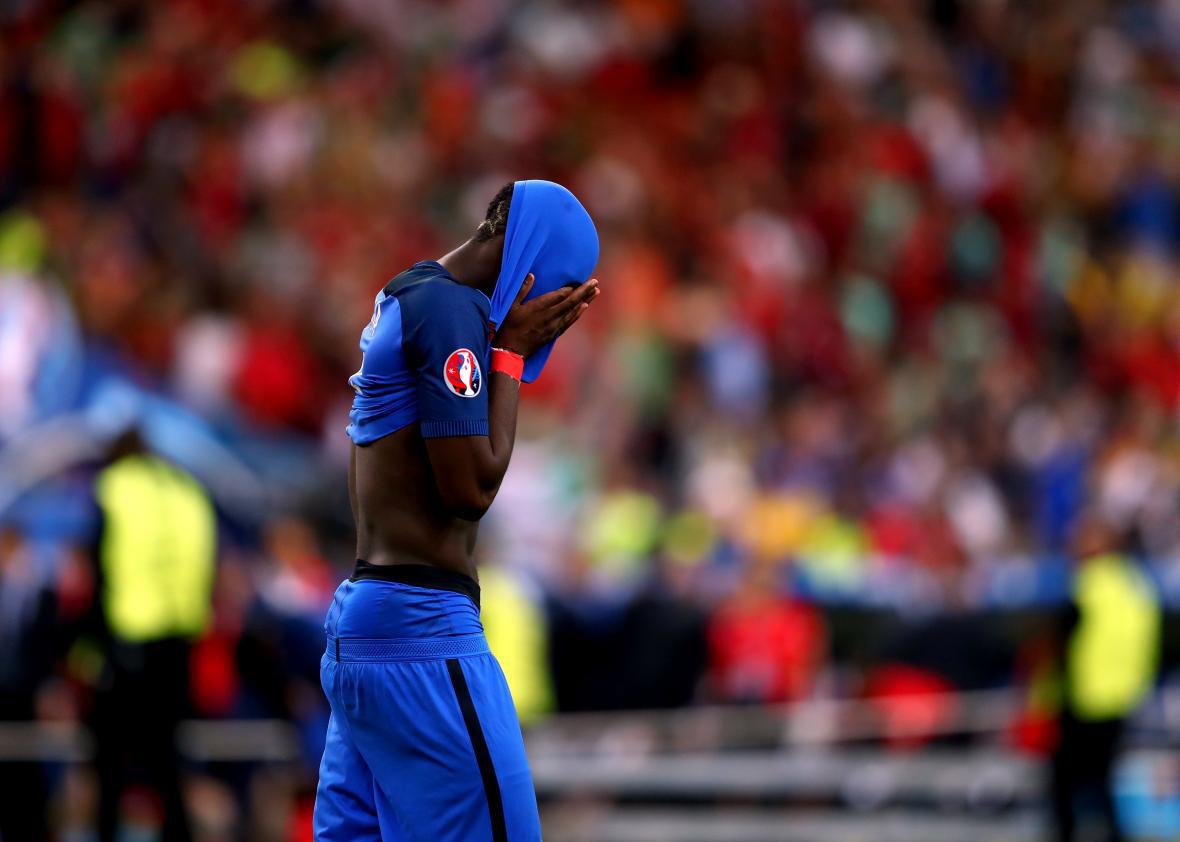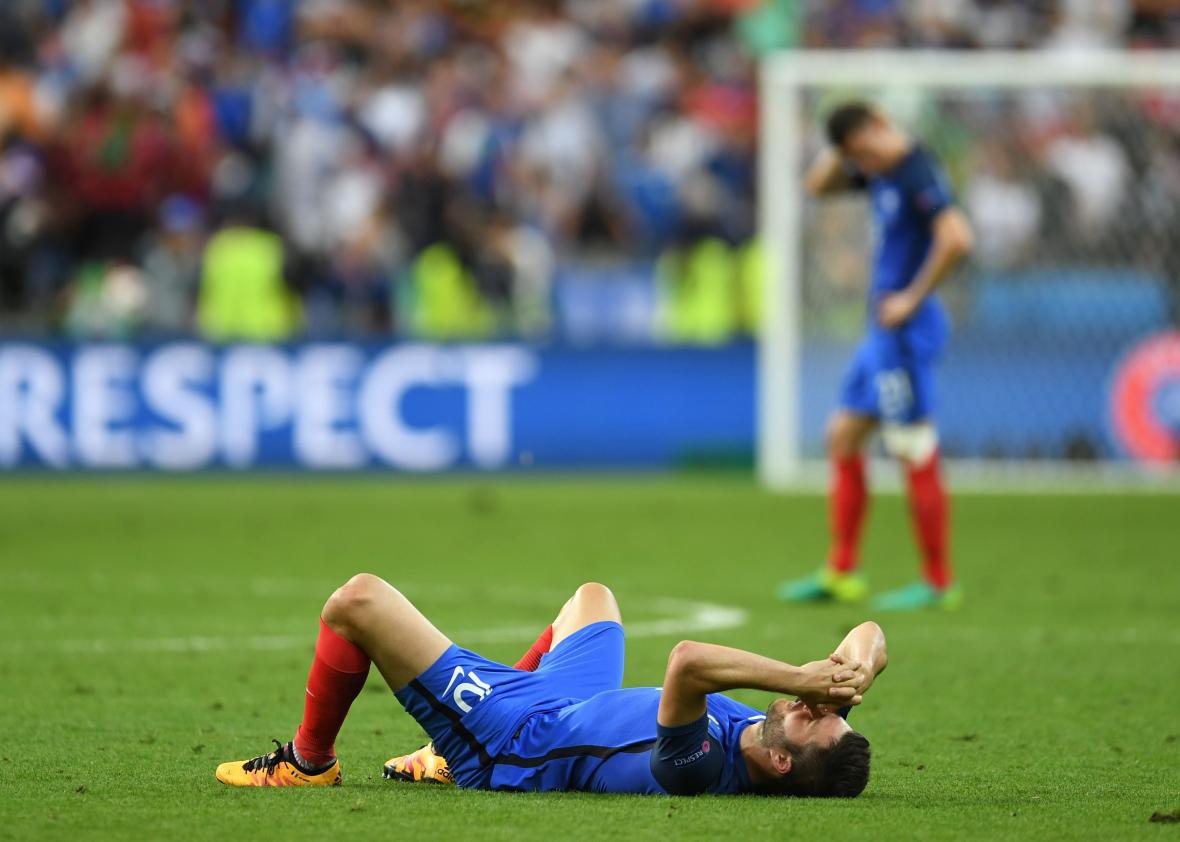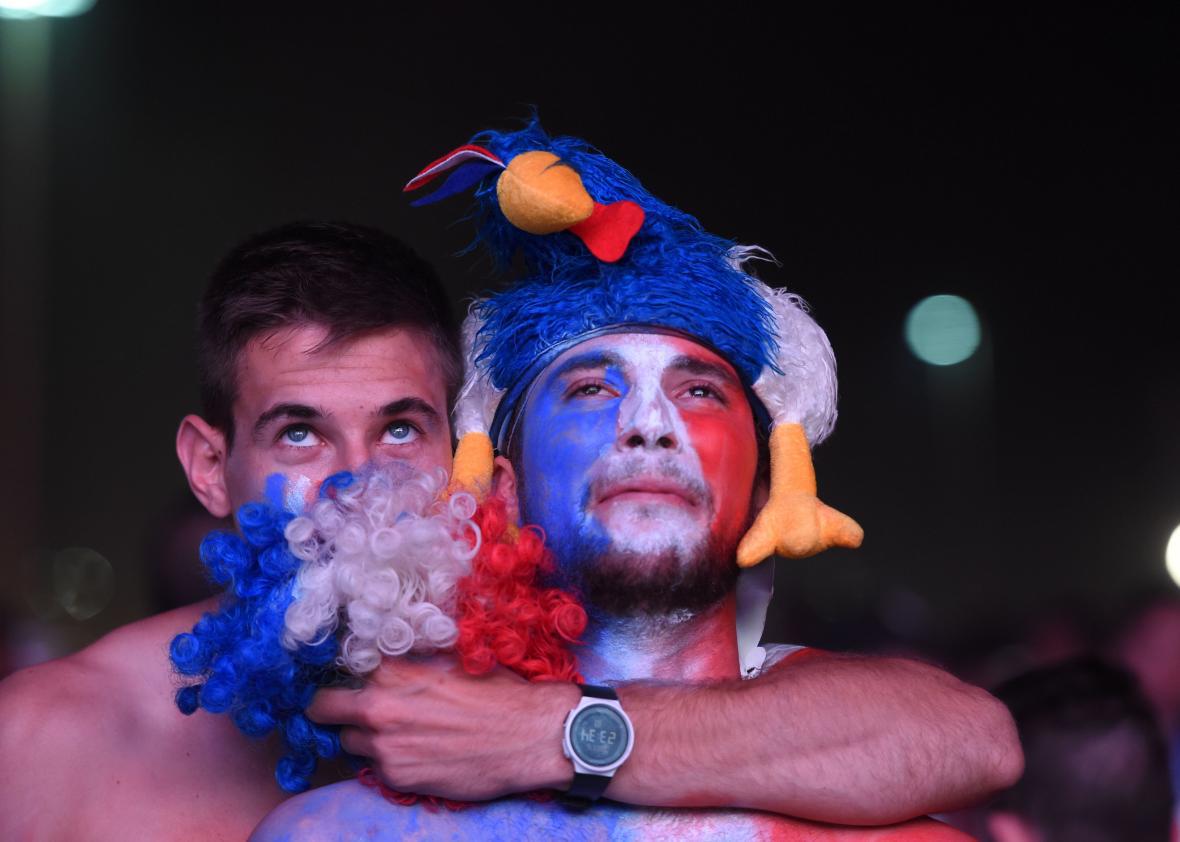 Among the chances Les Bleus missed out on: this header by Antoine Griezmann.
In the 84th minute, Moussa Sissoko nearly won it with a long-distance strike that was saved by Portugal's Rui Patricio.
This post has been updated with additional information.
Read more Slate coverage of Euro 2016.