About five years ago, Traer Scott went to a wedding, the first time she had been out since giving birth to her daughter. Toward the end of the night, a friend's daughter showed Scott a baby squirrel that had probably fallen out of a nest. Scott took the squirrel home with her but was quickly overwhelmed: Her newborn daughter needed to be fed once every three hours and the squirrel once every two hours. Panicked, she started looking up wildlife rehabilitators and found a woman nearby who would take care of the orphaned squirrel.
"I was amazed by this woman who was caring for a colony of squirrels, and she was taking in another baby, and this wild creature was going to survive because this one woman devotes her life to rehabilitating these animals," Scott said. "That was very inspiring to me, very moving."
Although Scott had thought about working on a project about exotic baby animals, the logistics and travel involved proved to be too complicated and too expensive. Finding the squirrel inspired a new direction for the series, one that focused on indigenous American wildlife. For three years Scott worked with rehabilitation centers on both coasts of the United States plus local zoos to create the book Wild Babies: Photographs of Baby Animals From Giraffes to Hummingbirds, published next month by Chronicle Books.
"I wanted to focus on [indigenous species]," she said. "I was hoping that by showing them at a young and frankly cute age, it might inspire people to have a little more compassion and patience for them as they find them going through their garbage as adults."
"People see baby possums and they say, 'They're so cute, but the adults freak me out,' so I'm hoping people learn a little about them; they're all fascinating animals," she added.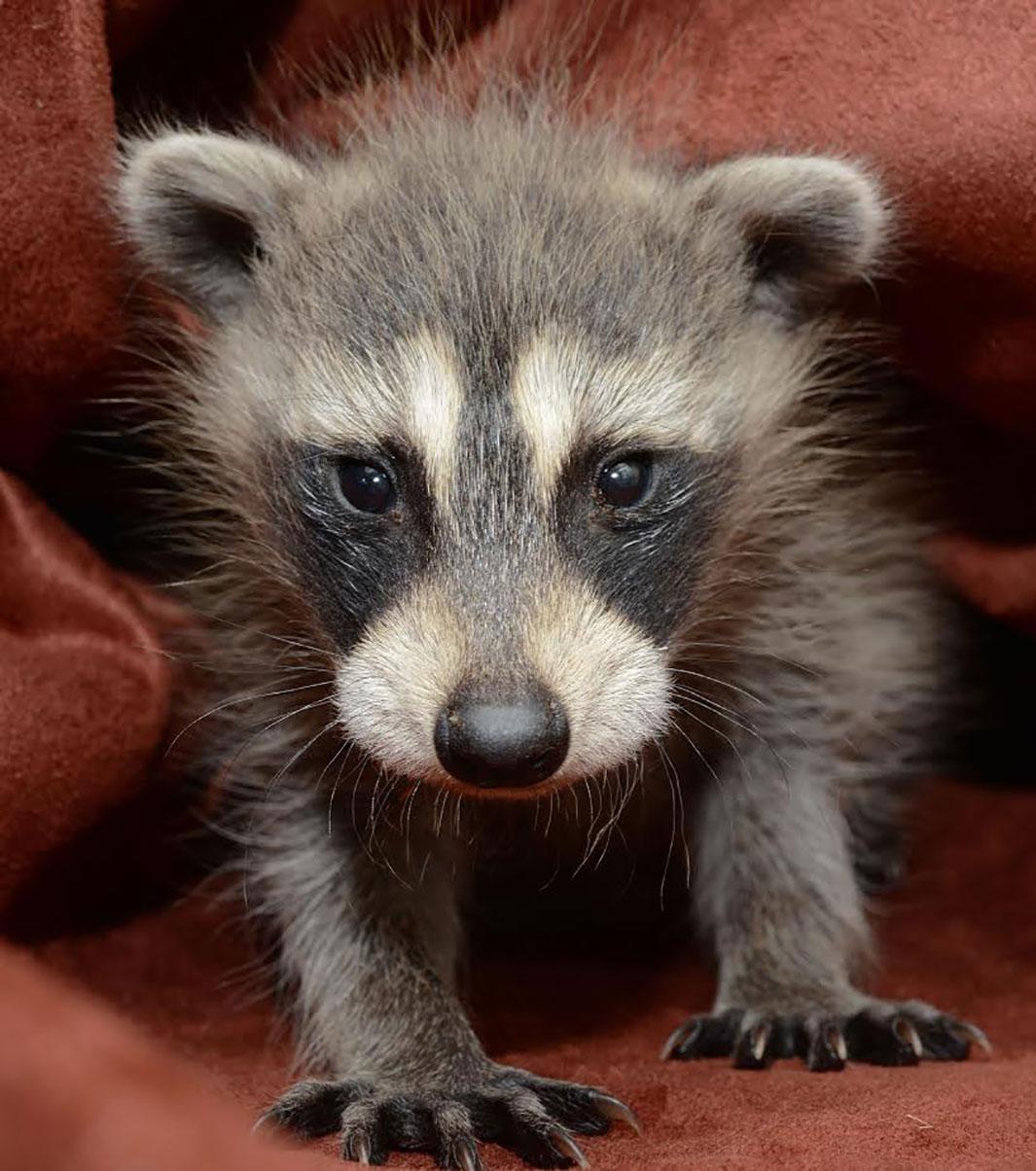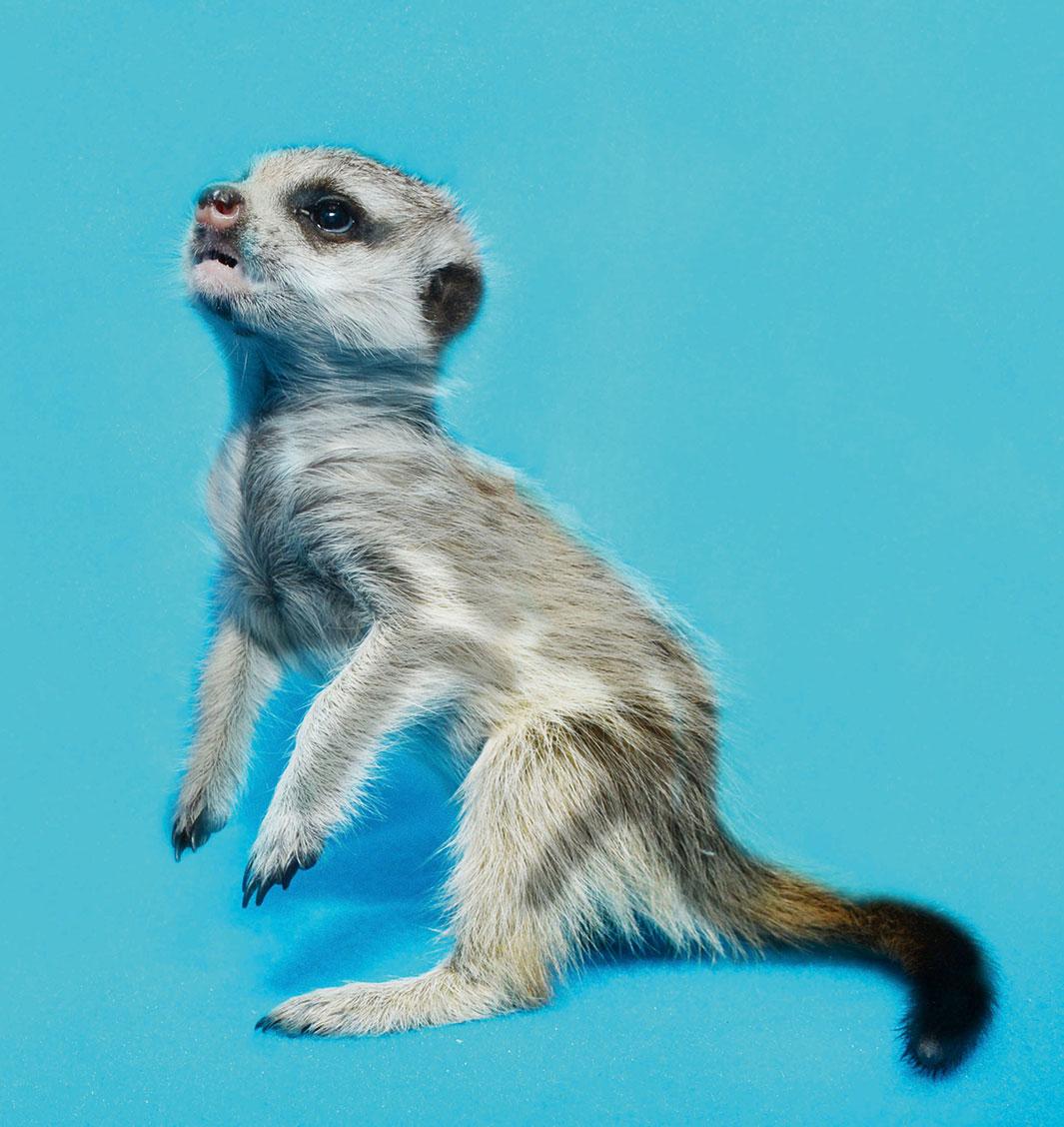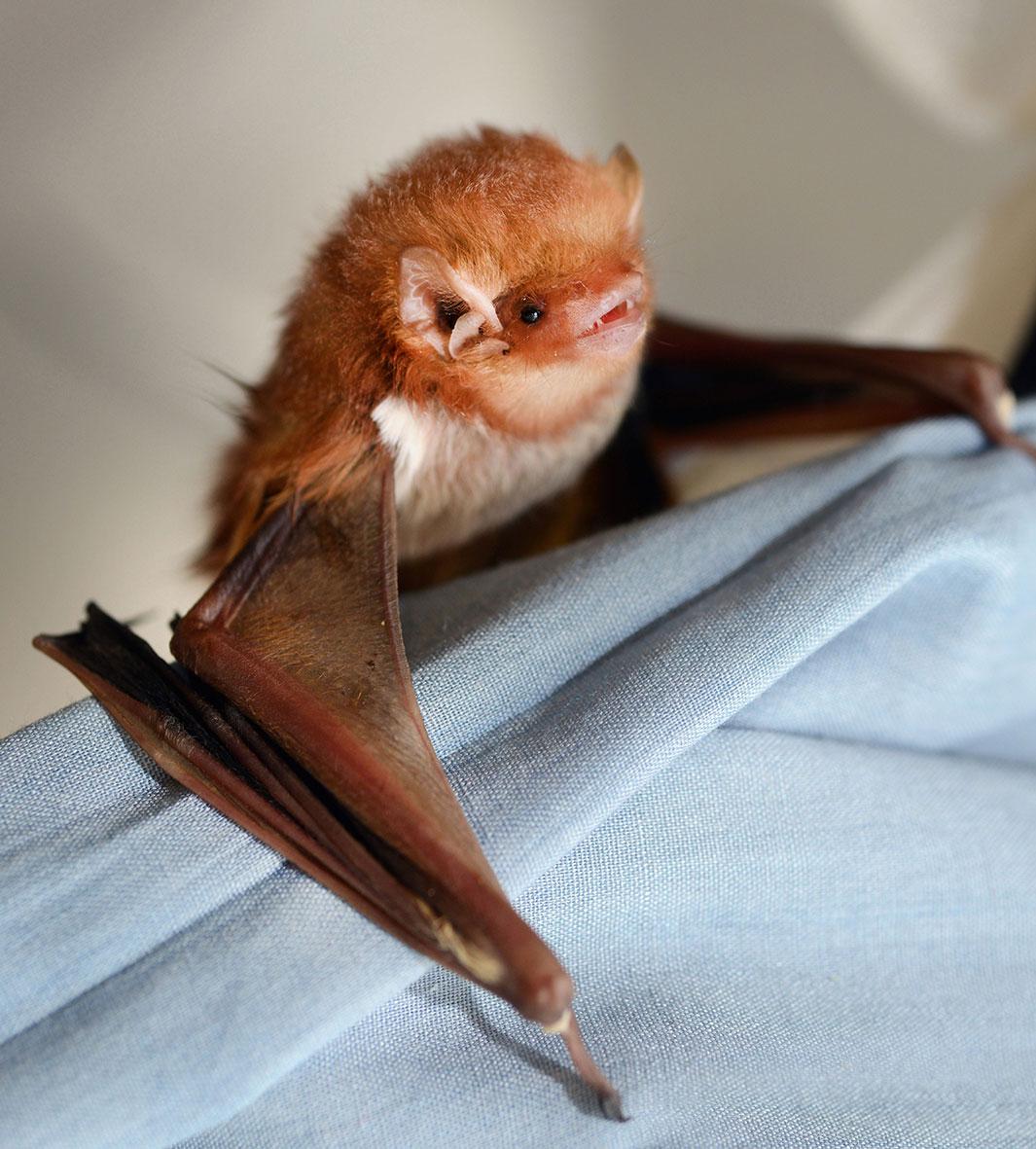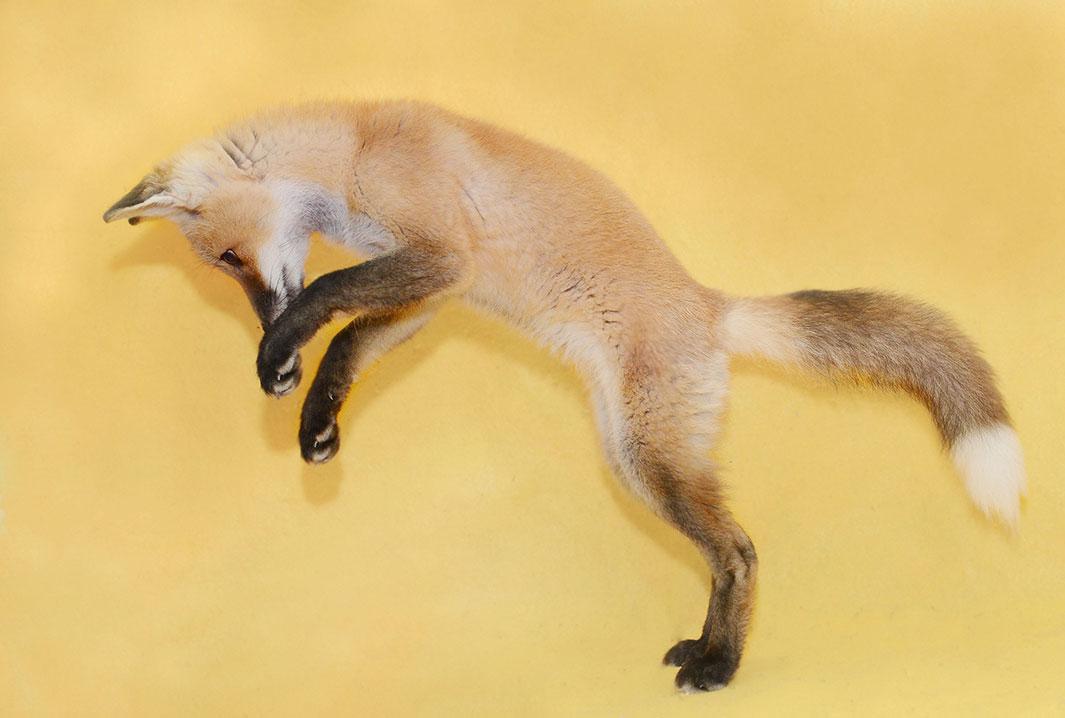 Animal rehabilitation centers in the U.S. are generally private and rely on donations and volunteers, who "wake up in the middle of the night to feed these animals and then get up to go to work," Scott said. Because she wanted to include a wider range of animals that weren't available at the Wildlife Rehabilitators Association of Rhode Island, near where Scott lives, she also traveled to San Francisco to visit the Marine Mammal Center. She wanted to include a few exotic animals, so she worked with zoos that were hand-raising animals rejected by their parents or who had sustained injuries that prevented them from being released back into the wild.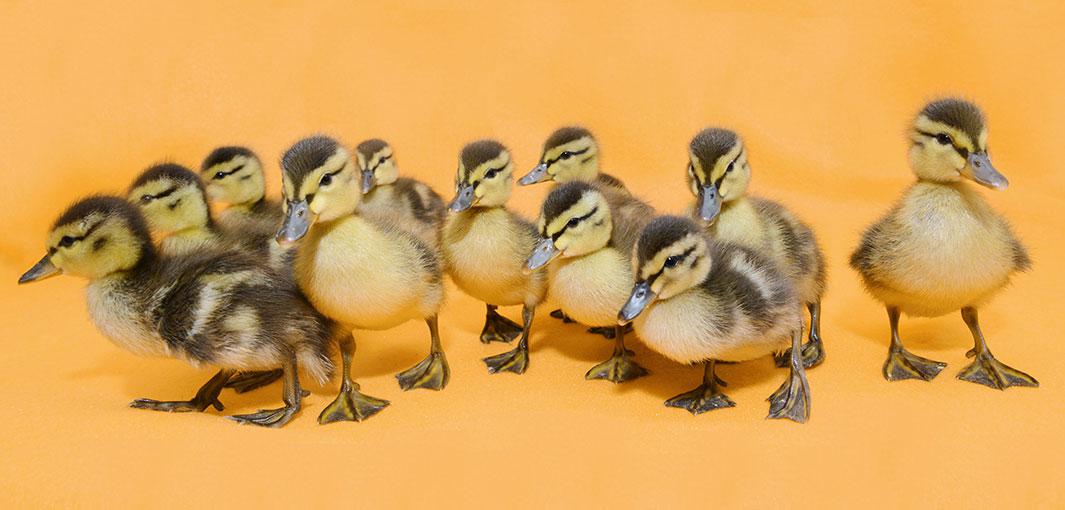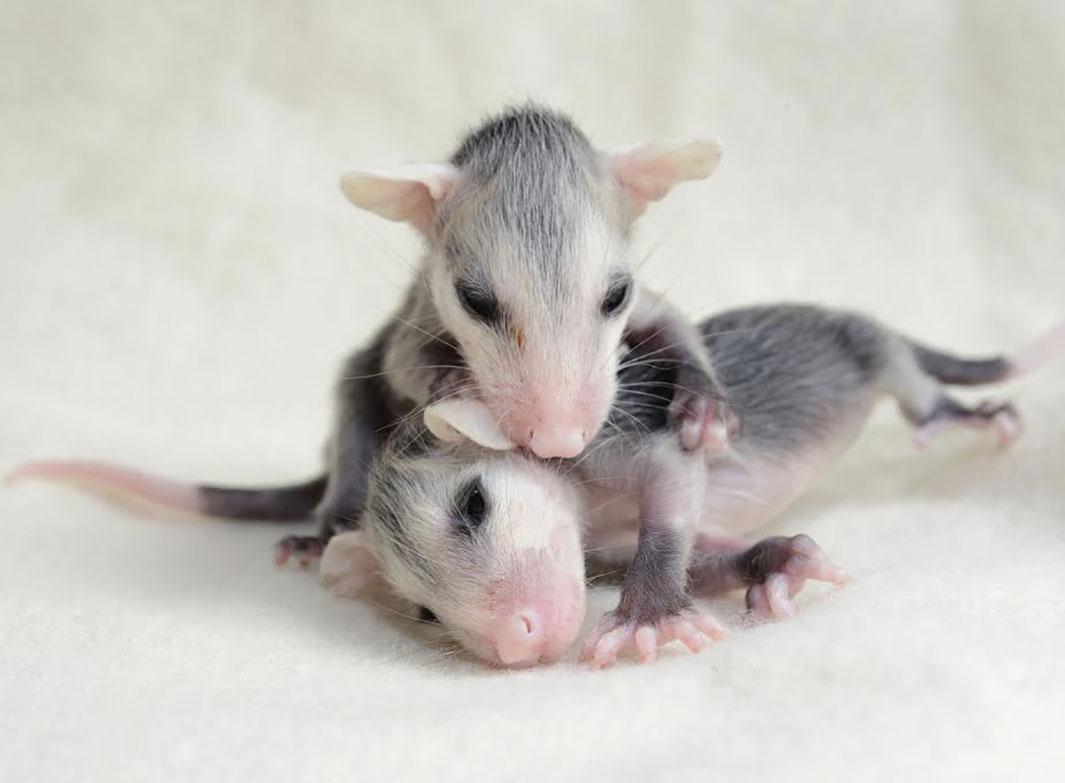 Scott's work in the past includes series on shelter dogs and nocturnal animals. She said she photographs the animals with a makeshift studio that is essentially a foam-core box that provides a safe space for the animals to reside while she's taking their pictures and allows for her to mix up the backgrounds with colors and fabric. Different animals present different challenges: Baby ducks, for example, were "always on the move," while foxes and coyotes were attracted to cat toys.
Scott said she visits the rehab centers twice a month not only to provide photographs but also to continue work on new series about new animals. She hopes that the photographs in the book serve as a reminder that we should extend the same love we feel for baby animals to adult animals.
"The next time you see that scary adult opossum hanging upside-down from your garage or find a creepy bat in your attic," she writes in the book, "remember that they were once tiny, helpless, cute babies — and cut them some slack."*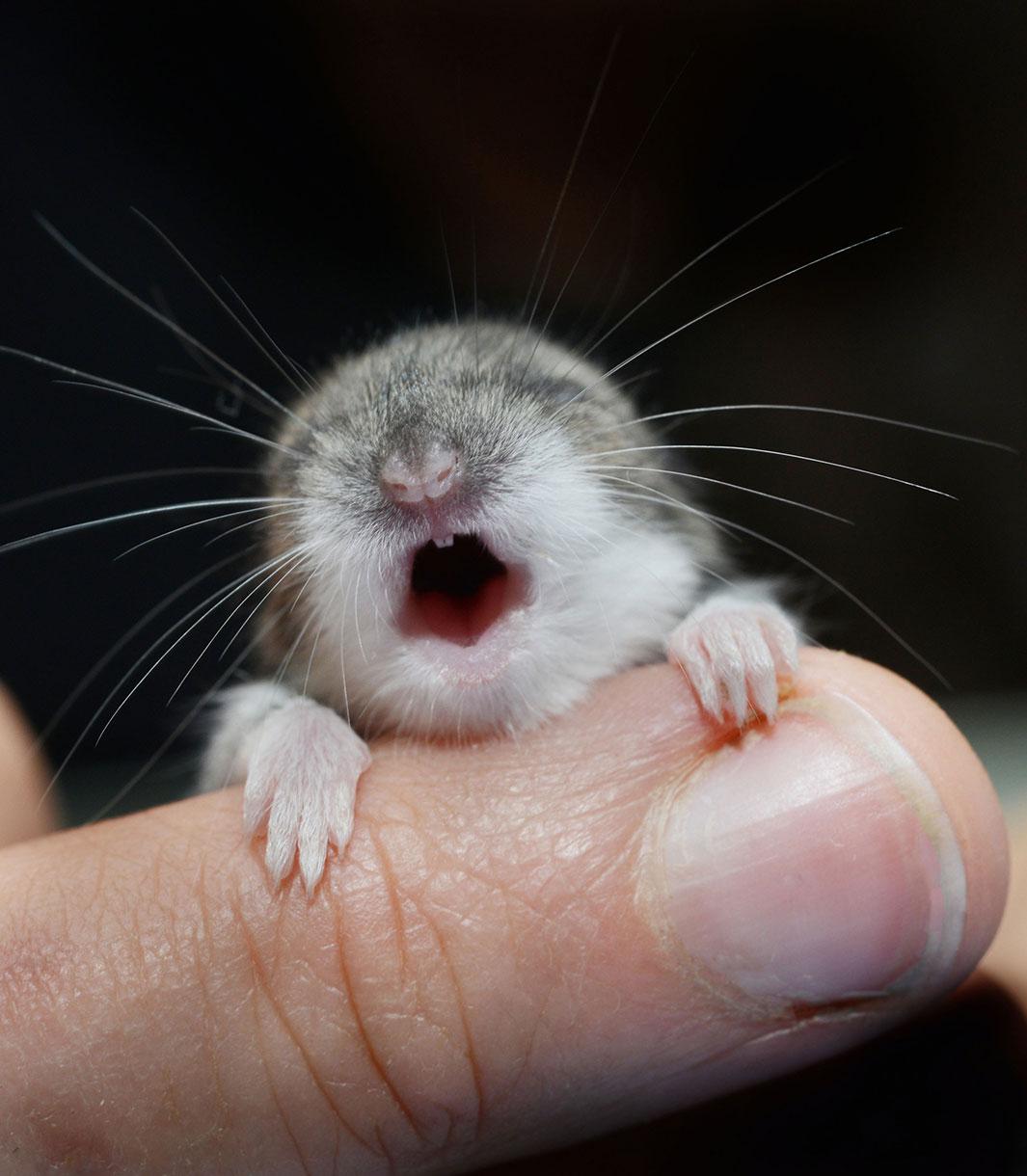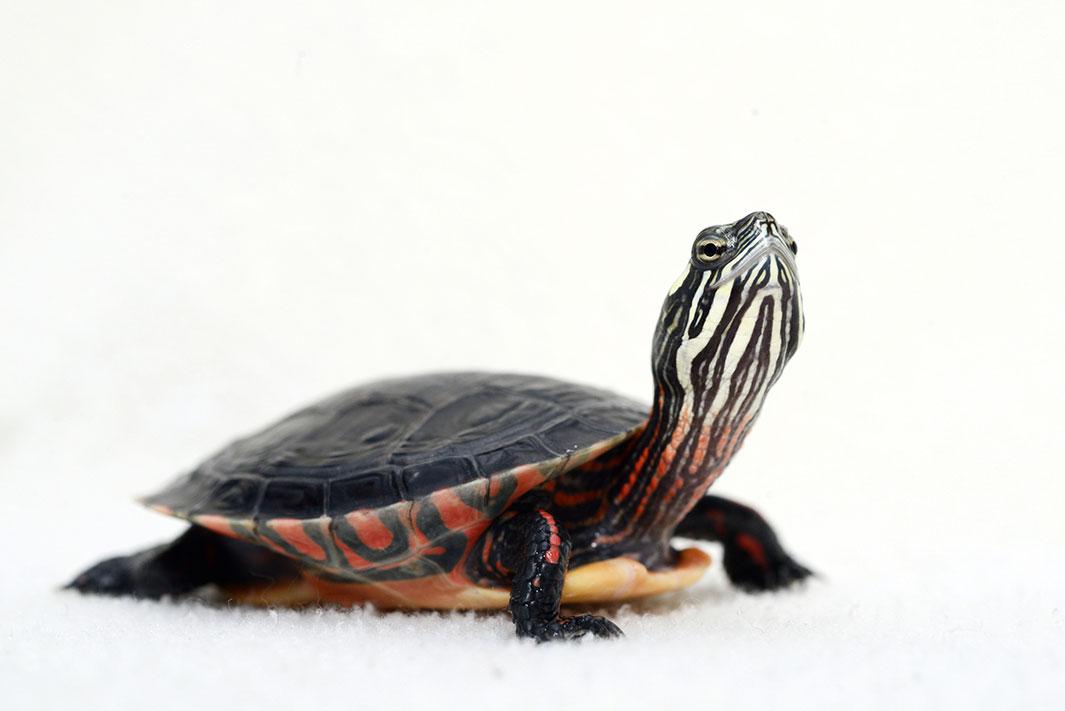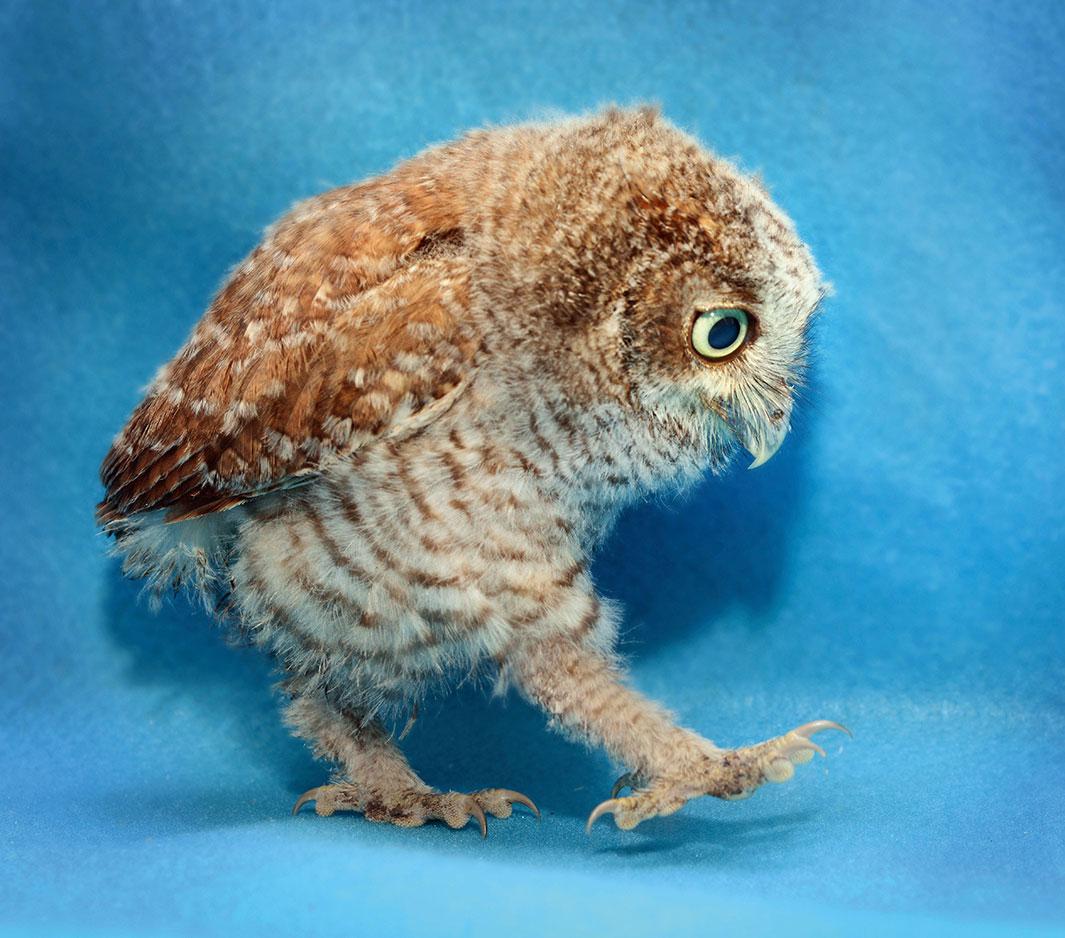 *Correction, July 25, 2016: This post originally misstated a quote from Traer Scott's book. It should read "bat in your attic," not "bat in your attack."