If you only think of Ansel Adams as a master of black-and-white landscapes, you probably never ate his eggs poached in beer. Why limit William Eggleston to color photography? His cheese grits casserole is equally as impressive. Add "key lime pie supreme" to the list of great works of Stephen Shore, or Robert Heinecken's "serious martini," which is never made with Beefeater gin and always includes a "California" lemon.
A total of 49 recipes are included in the recently published The Photographer's Cookbook by Aperture and the George Eastman Museum. The book also includes letters and photographs from notable photographers of the 1970s.
The project was initially conceived by Deborah Barsel, the assistant registrar at what was then known as the George Eastman House in the late 1970s. But after she had edited down her selection to 150 submissions, she left the museum for graduate school, and the project fell through the cracks.
Years later, Lisa Hostetler, curator in charge of the photography department at the George Eastman Museum, noticed a box in a colleague's office marked "photo cookbook." The project found new life. "It was such a quirky and fascinating group of letters, recipes, and photographs that I knew it deserved a wider audience," she wrote via email.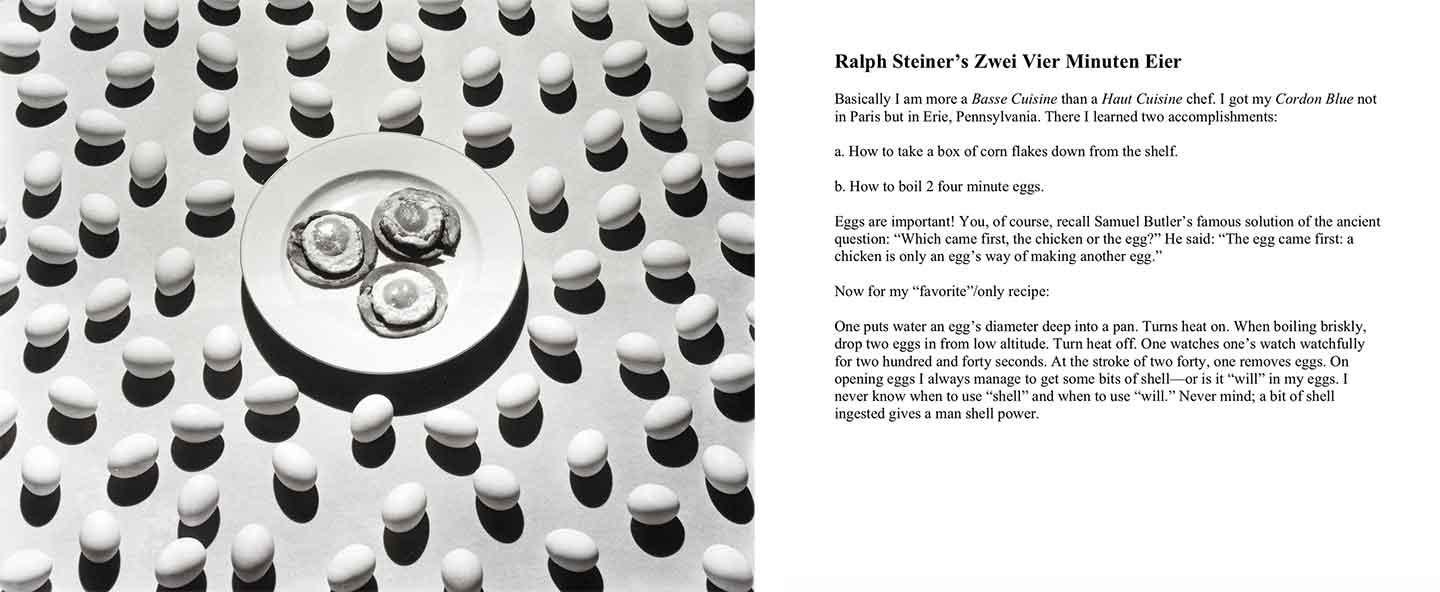 Hostetler reached out to Denise Wolff, senior editor at Aperture. Wolff came to Rochester, New York, to look at the contents of the box, and the two decided to pursue the project; they edited the 150 down to 49, which they felt would "make the book more digestible for readers and cooks."
The Photographer's Cookbook is a time capsule, a look back at 1970s photography and how some of the leading photographers of that time depicted food, family, and home. "The 1970s has come to be associated with many issues that are still with us today," Hostetler wrote. "Women's rights, general political disillusionment, the mainstreaming of 'alternative' lifestyles and subcultures, environmental crisis — and it was also a time of landmark change in the photography world."
Some of those changes Hostetler mentioned were rooted in the embrace and recognition of photography as a legitimate art form that took shape in museums and galleries, as well as with art collectors. Photography programs run by prominent working photographers at universities and art schools were launched, and contemporary artists began to use photography as yet another tool in their arsenals.
"Lively debates about what photography should be — documentary, abstract, illustrative, commercially persuasive, conceptual — were raging in the photo community," Hostetler added. "The cookbook materials were remarkable because they included submissions by photographers associated with all of these genres."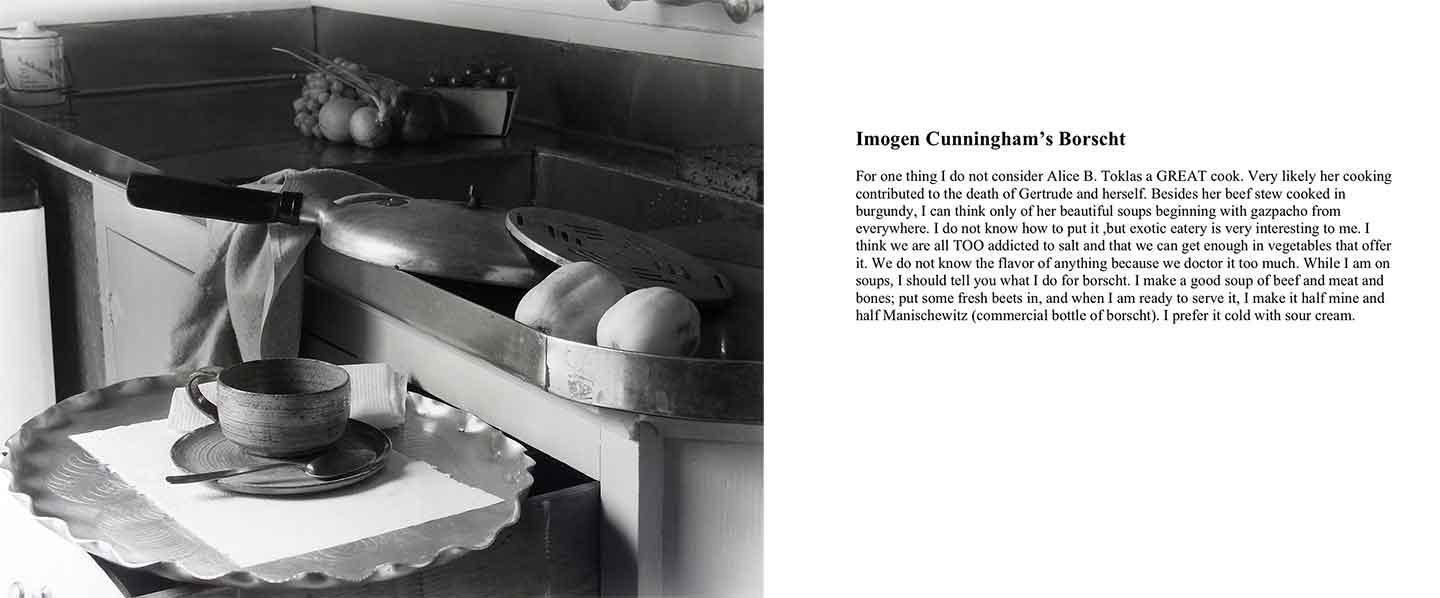 Selections were made based on photographers' fame during the 1970s, but the editors also included those who have since become famous or who made interesting work during that period; they also included photographers who are unknown or recipes that were good.
While working on the project, Hostetler said she rediscovered a lot of photographers' work by reading about their favorite food. "Reading the materials and looking at the pictures was like going back in time to experience the photographer's personality as it was in 1977," she wrote. "With all the crazy lingo and pop cultural references that went along with it. The photo community was also a lot smaller then, and I really felt that because it seemed as though all of the photographers knew each other."
Hostetler said working on the book was great fun, and she hopes there might be a contemporary version of the cookbook one day. She said she's a terrible cook and didn't try any of the recipes but says that really wasn't important.
"I loved the contradictions that seemed perfectly attuned to the 1970s," she wrote. "There was the crunchy, back-to-nature ethos as well as ingredients like Velveeta and hot dogs. There was traditional Hungarian lard spread and potato chip cookies. I grew up in the 1970s, so it was also a bit like seeing the attitude towards food in the America of my childhood come to life in the letters, recipes and photographs."