This weekend in San Jose, California, 14 young women twisted, twirled, flew, and occasionally fell off the balance beam in a bid to make the U.S. women's gymnastics team. Here are the five best still photos from the Olympic trials, one each of team members Simone Biles, Gabby Douglas, Laurie Hernandez, Madison Kocian, and Aly Raisman.
Biles, who has won individual gold at three straight world championships, is the overwhelming favorite to take the title in Rio. Here she is suspended in the air upside-down during her floor routine. She appears to be smiling.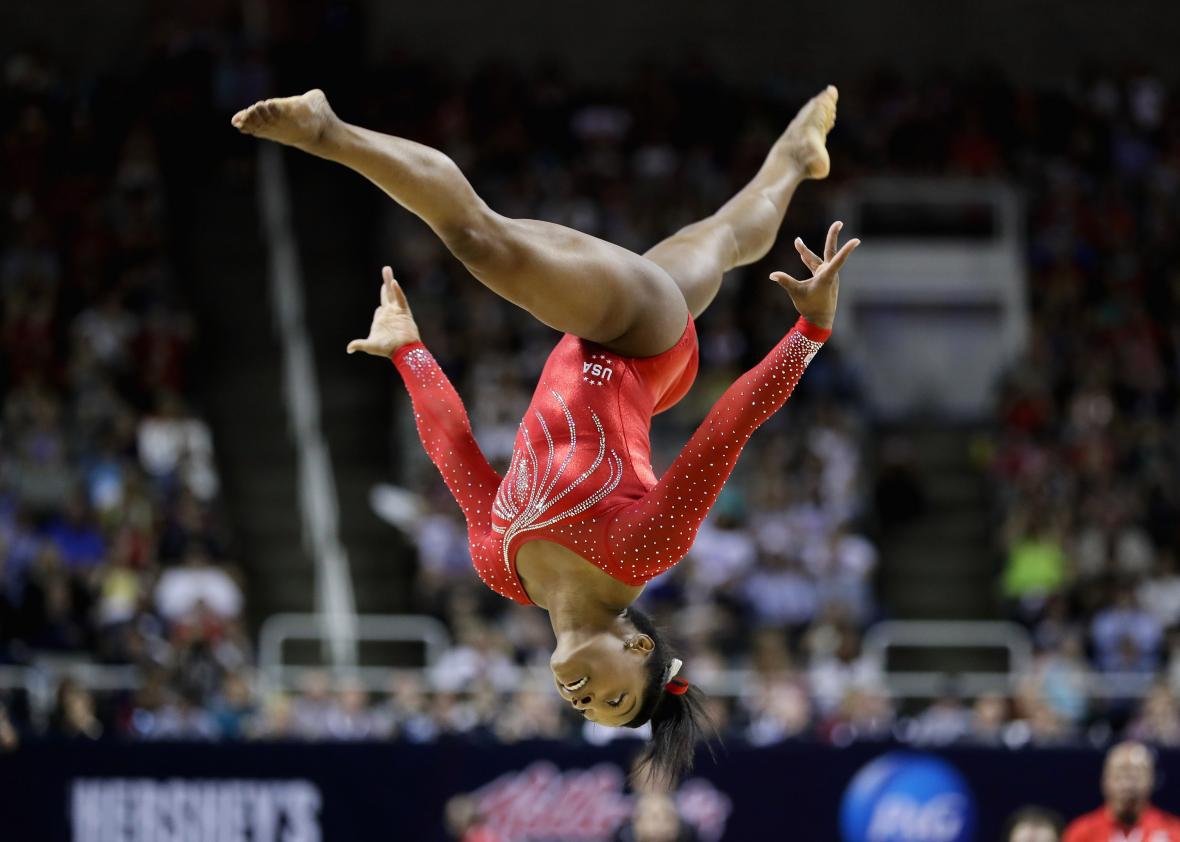 The 16-year-old Hernandez goes airborne during her floor exercise. Extra points for being able to see the bottom of your foot from this angle.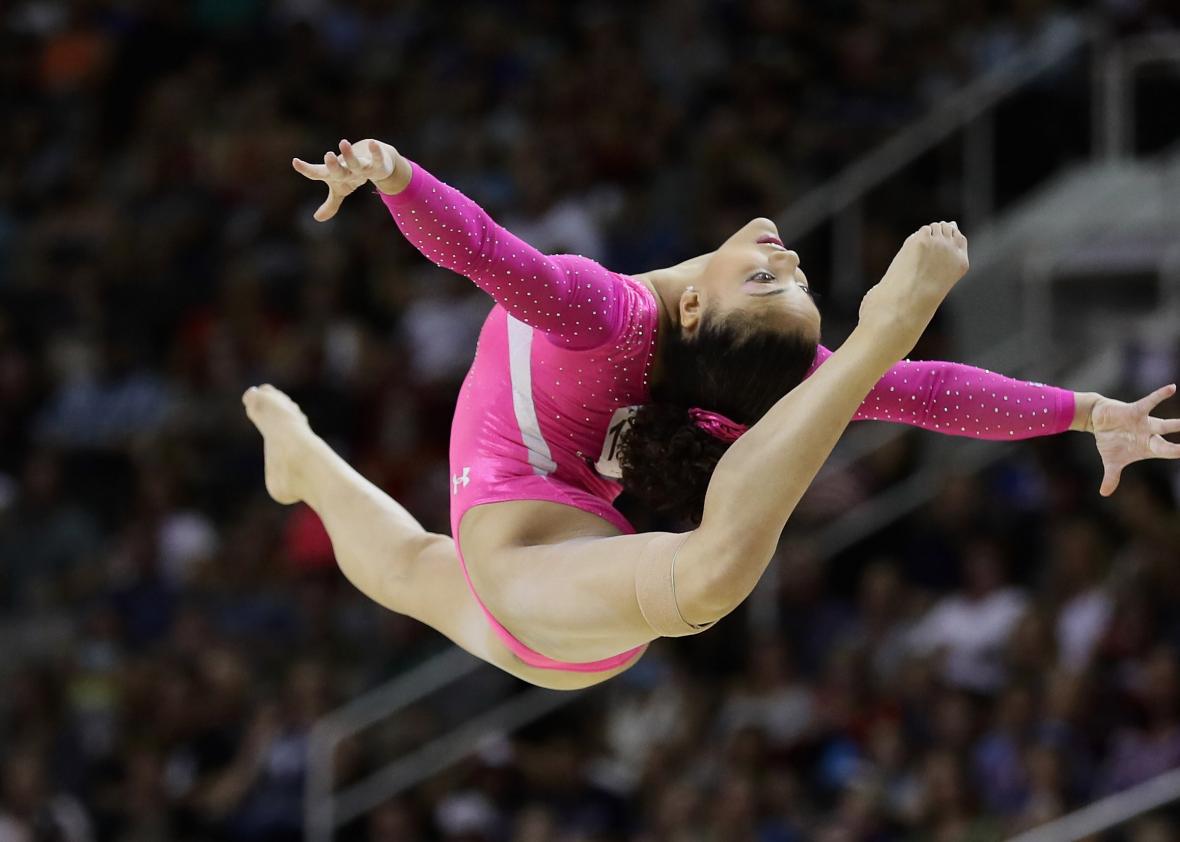 Douglas, the reigning Olympic all-around gold medalist, leaps on the beam. What you can't see from this photo is that she's about 10 feet off the ground.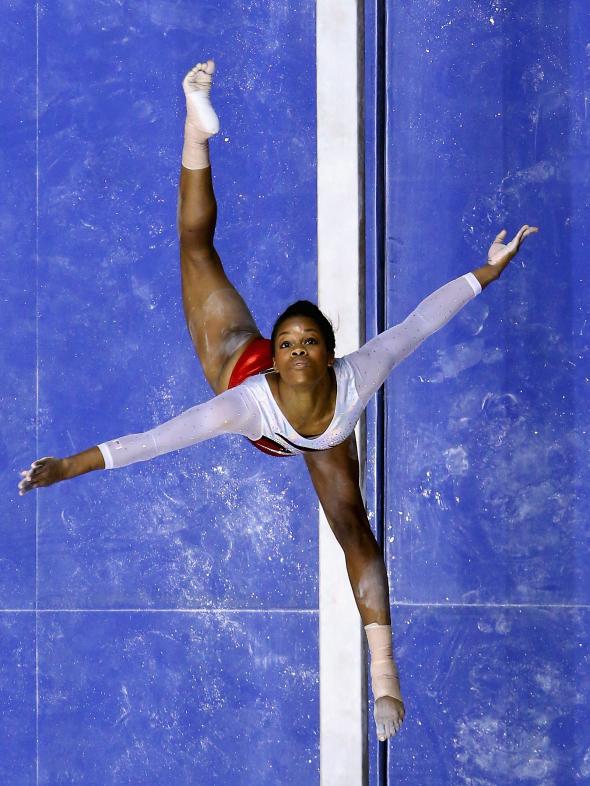 At 22, Raisman is the oldest gymnast on the U.S. squad. If this picture is any indication, the captain of the 2012 Olympic team hasn't lost a step.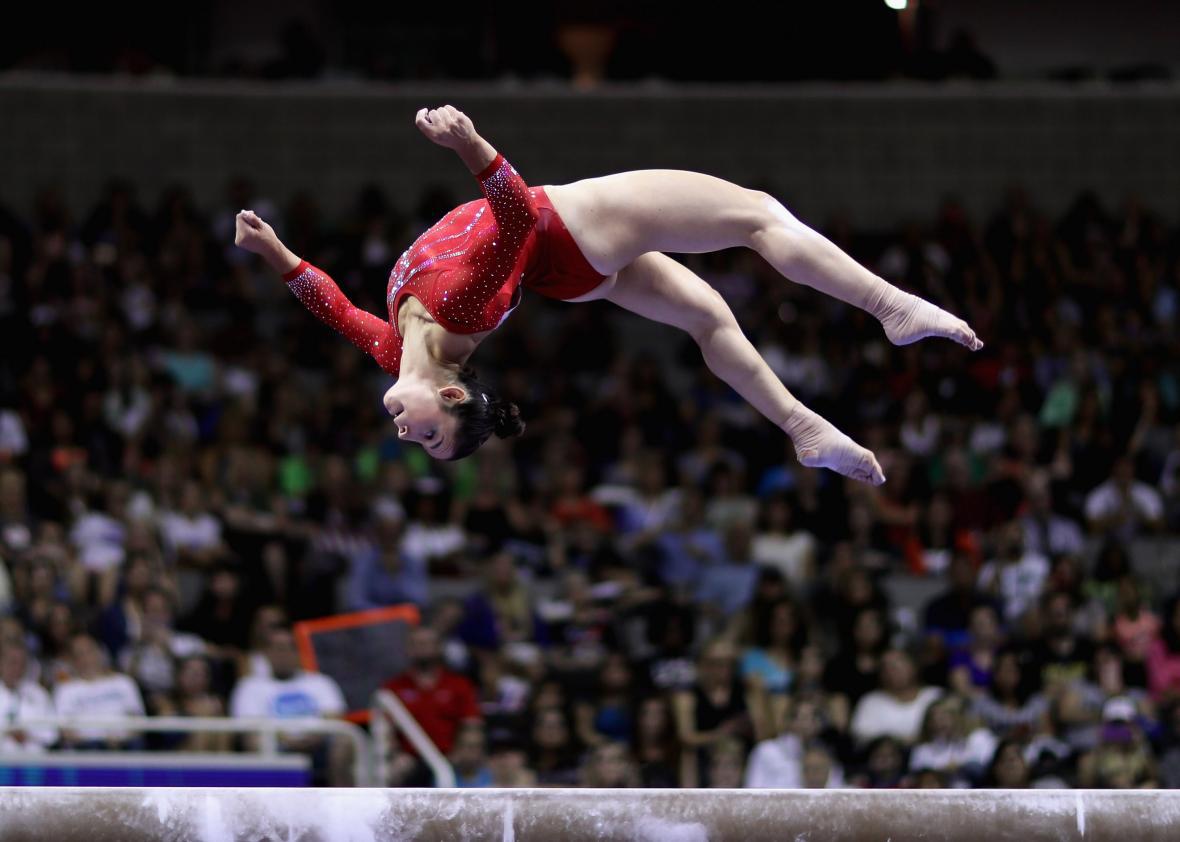 Kocian is a specialist on the uneven bars, but this leap off the balance beam made for the weekend's best picture.