Why is Tibet's roughly 22,000-foot Mount Kailash sacred? Depends who you ask.
Jains believe it's where a saint achieved enlightenment. Bonpos believe it's where their founder descended to Earth. Hindus believe it is where the god Shiva lives. Both Buddhists and Hindus believe it's the spiritual center of the universe.
What they'll all agree on is that any good believer will make the pilgrimage there at least once and complete the 33-mile lap, known as the kora, around the mountain. An exemplary pilgrim will walk the loop 13 times. One seeking enlightenment will do it 108 times. Some will take several weeks to circumambulate, performing prostrations the whole way.
When Hamburg, Germany-based photographer Samuel Zuder saw Mount Kailash for the first time in 2012, he immediately grasped why it was so important to so many people.
"My first impression after seeing Kailash in person was like, 'OK, I totally understand why people believe that this must be the origin of the universe.' The mountain towers like a pyramid out of nothing. Totally symmetric and elegant. Instantly, you feel the magic and the power of this place, even if you're not a religious or spiritual person," he said via email.
He'd come there after reading about the mountain in a novel, Christian Kracht's 1979. He brought along a Tibetan guide, an assistant, a driver, and a Linhof 4-by-5 camera with a tripod. For the next month, he documented the pilgrims and the awe-inspiring landscape. Now, he's raising money on Kickstarter to publish his photos in a book, Face to Faith: Mount Kailash, Tibet.
"It would be great if my photobook could convey just a bit of the special power and beauty of this remote place and the unique people there to all of us who might believe that Facebook, Apple, Google, and their own smartphones are the center of the world," he said.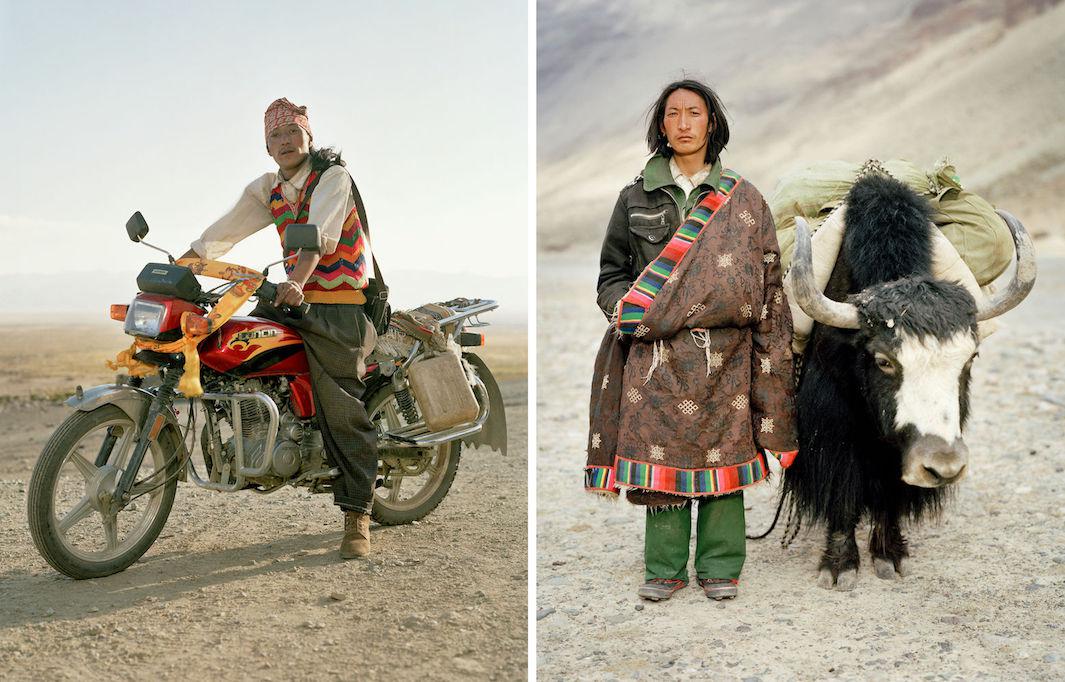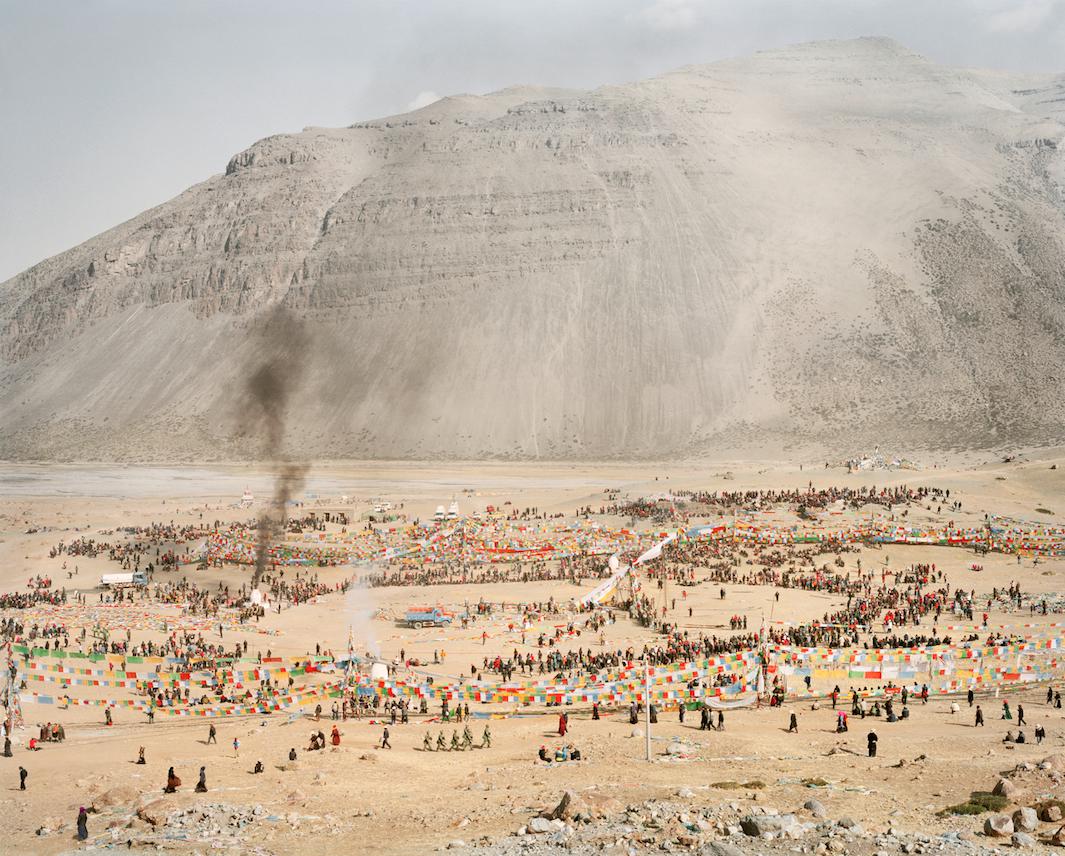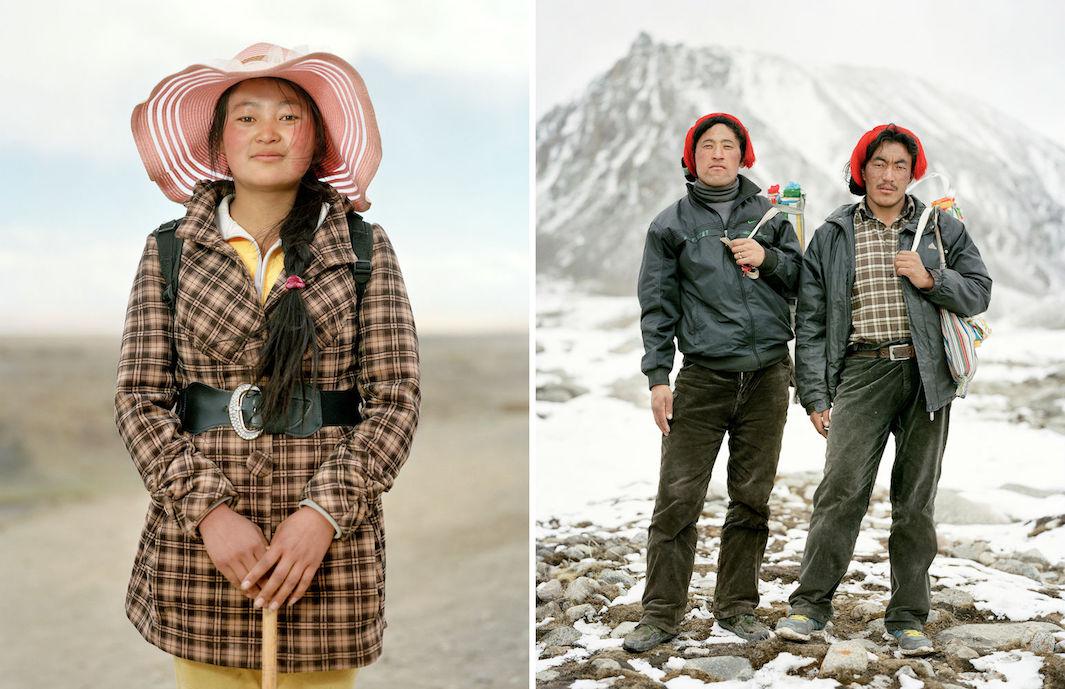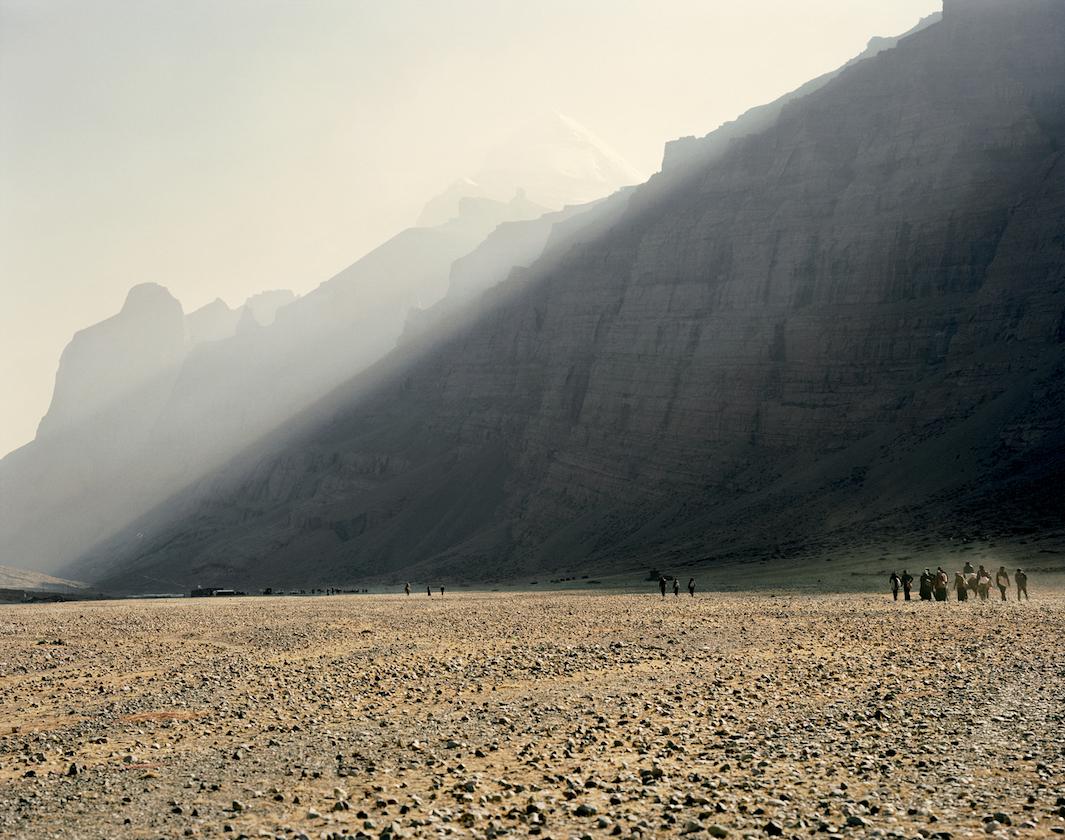 People come to Kailash all year long, but it's especially busy during the Saga Dawa Festival, a celebration of the Buddha's enlightenment, at a massive flagpole called a tarboche. Zuder planned his trip to coincide with the monthlong festival, which started in June that year. Pilgrims, as a result, were all around, he said, but getting photos of them wasn't easy at first. Many Tibetans believe walking around the mountain in one day brings good luck, so subjects tended to be in a hurry when they encountered Zuder. To compensate, he decided to wait for them with his camera at the last section of the kora, when they were more at ease.
"Everybody got a Polaroid of the shot. This turned out to be a very special present for them. After a while, the pilgrims lined up in front of my little outdoor studio to be photographed, and we all were quite happy," he said.
Happiness, in fact, was all around at Kailash. Although the people he met never forgot the focus of their journey, Zuder said, they seemed to enjoy themselves, and he often saw pilgrims picnicking, cooking, laughing and singing. The atmosphere, he said, was celebratory, rather than solemn.
"Worshipping Kailash doesn't mean that you have to restrain you normal daily behavior. It's not like visiting a church, where you have to be quiet and concentrate on the prayers. When I walked the kora, I saw many groups and families who really seemed to have a lot of fun worshipping Kailash," he said.