Over Fourth of July weekend, Americans will celebrate their country's founding, but many still honor their European origins with festivals, costumes, and food throughout the year. Across the sea, some Europeans also celebrate America by re-creating aspects of U.S. history and culture in their homelands. In 2015, David Rosenberg wrote about these celebrations, documented in photographer Naomi Harris' series "EUSA." The original is below.
Naomi Harris remembers the thrill of visiting Europe in her 20s and returning home with something special that wasn't available in North America. Today, you don't need a plane ticket to track down those unique items; you simply need access to the Internet.
"We are able to go online and learn about one another and there aren't as many differences," Harris said. "It's harder to be unique and harder to have your own culture be unique and stand out because we are all using those things that make a Frenchman a Frenchman or a Dutchman a Dutchman; everyone wants to be the same. Or maybe it's more: Everybody is the same whether they want to be or not."
Harris took the first photograph for her series "EUSA," about Europeans celebrating American culture and history and vice versa, in 2008 when she went to Sweden and visited an amusement park with an American Old West theme. She loved the pictures and slowly began traveling around the United States and Europe over the next few years (shooting heavily in 2013 and 2014) documenting various amusement parks and festivals that bring to light the other continent's culture or heritage. She plans to turn the series into a book and an exhibition is on view at Circuit Gallery in Toronto until Sept. 19.
"I would say that it's celebrating the culture," Harris said, noting that what she shoots isn't exploitive or malicious. "If you go to re-enactments where people are dressed up, they are really paying homage to the culture. When you speak to these people, they say they are celebrating the culture … it's remembering and commemorating where you came from."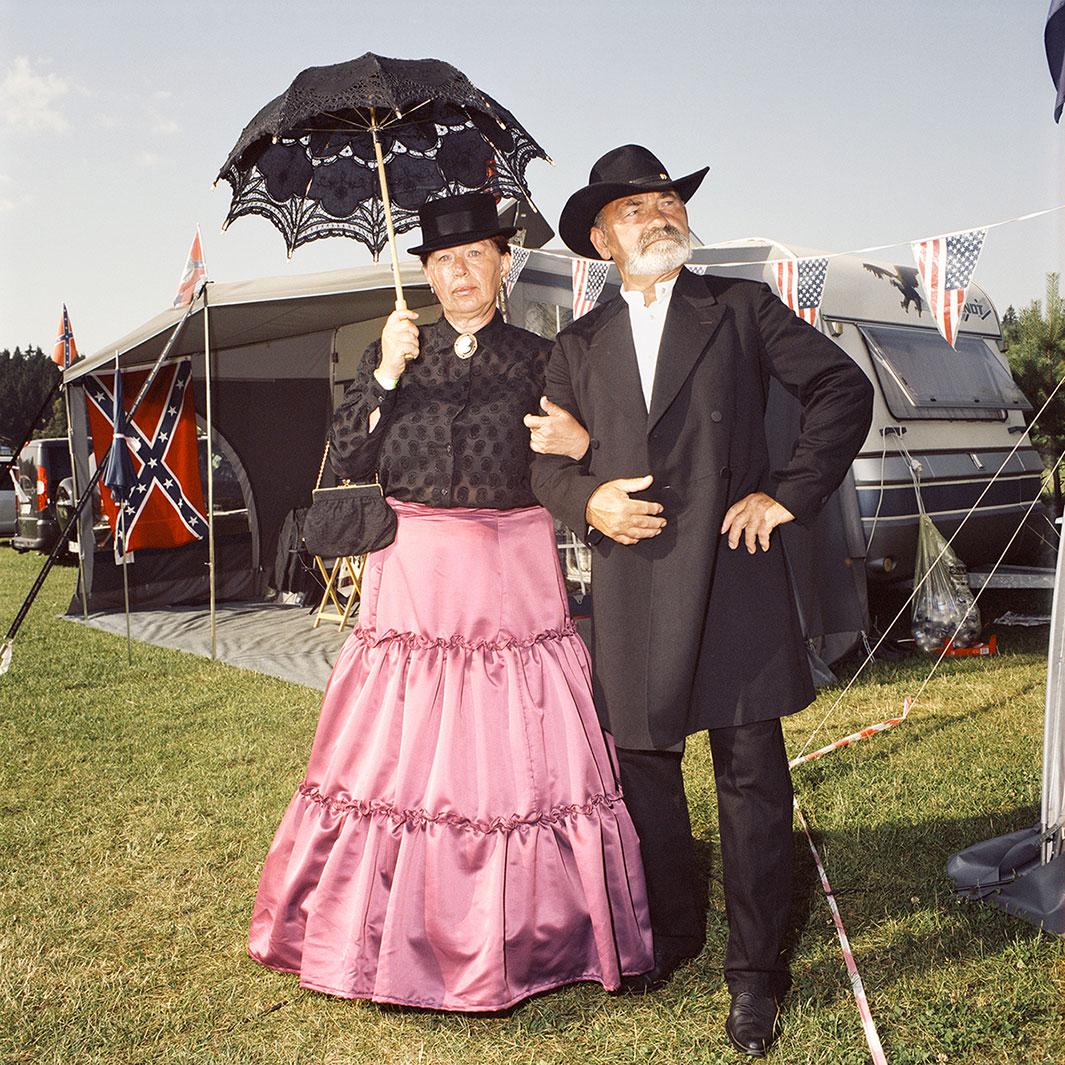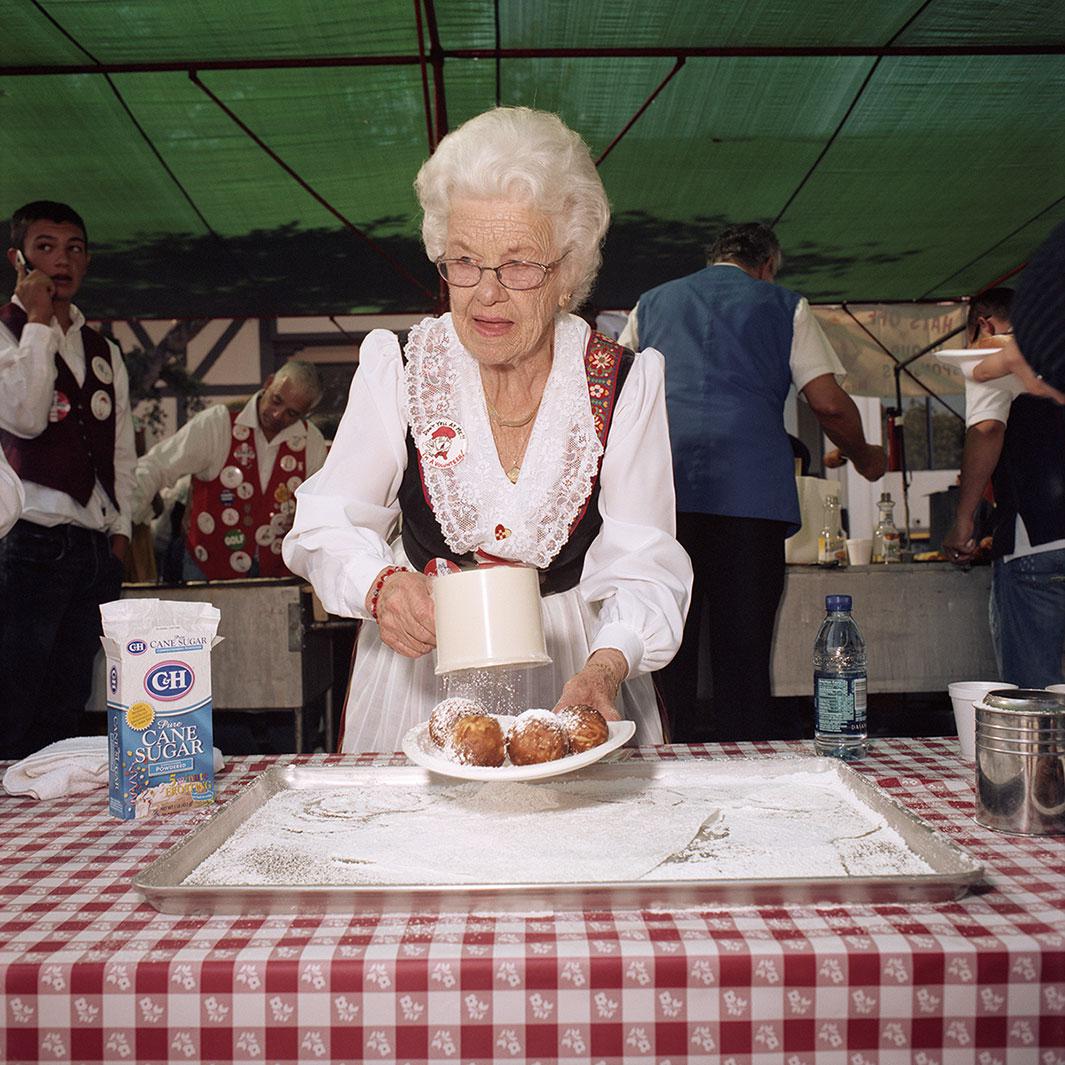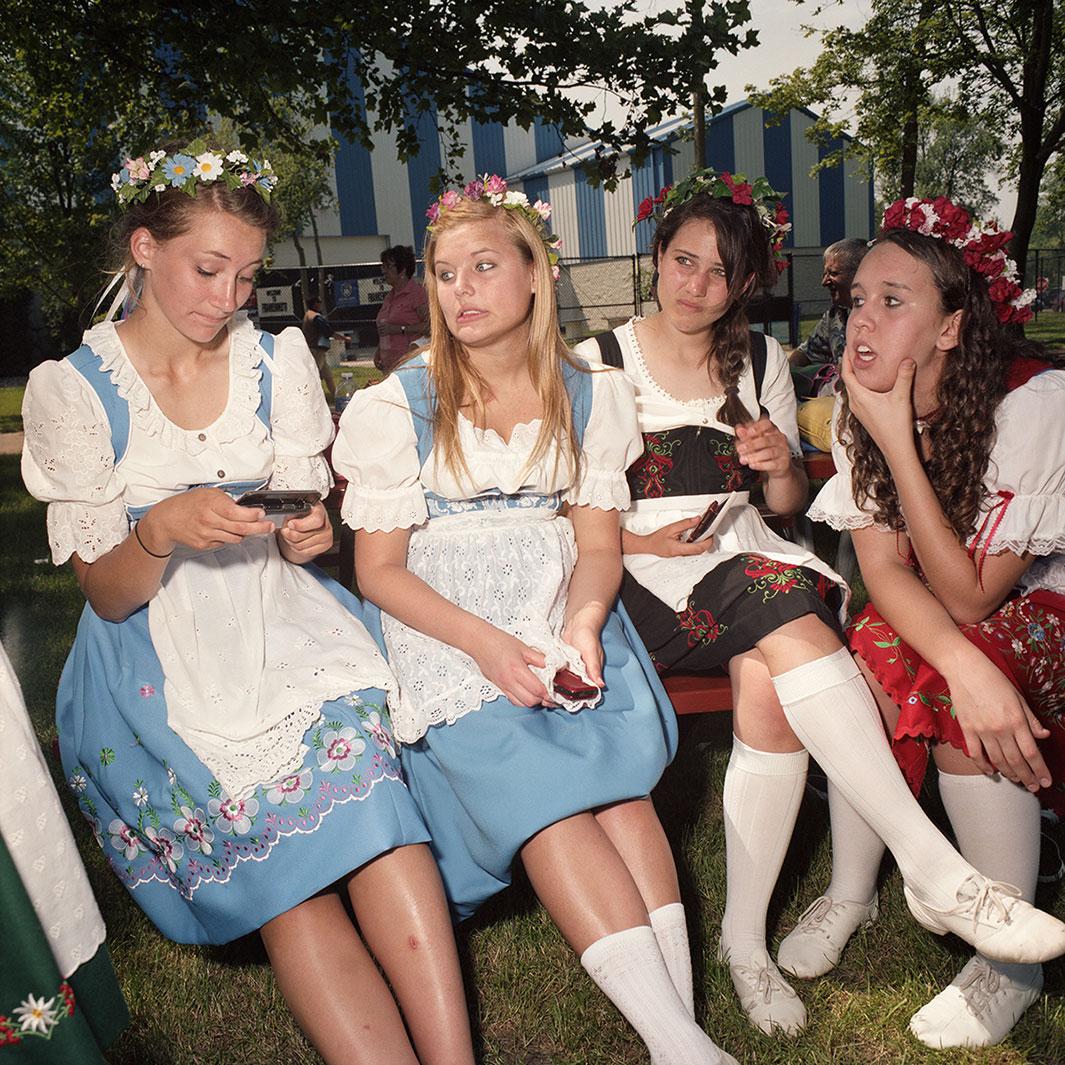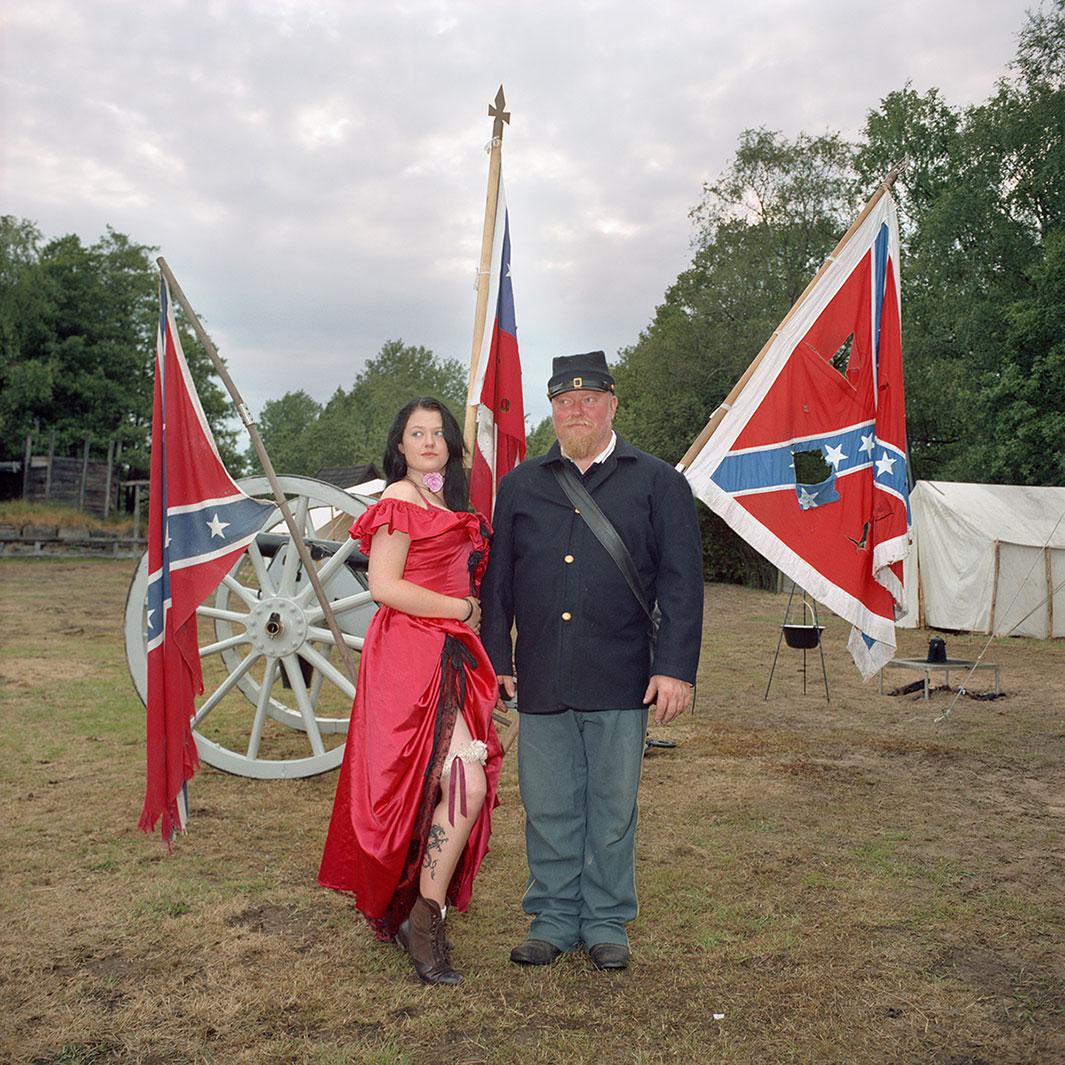 Many of the small towns in the United States recreate how they see their European heritage, whether that means putting on Dutch clogs or German lederhosen, drinking beer or enjoying a Danish aebleskiver (a type of pancake).
"They really admire the cultural aspect and they believe 100 percent in what they're doing," Harris said.
European festivals tend to be thematic around the American West, the Civil War, or, more recently, rockabilly culture.
Harris said she often takes on projects that have so many possibilities that it's hard for her to stop working on them. "EUSA" proved to be especially difficult because she opened herself to all of the United States and Europe. Plus, many of the festivals she photographed only took place between May and October, which limited the amount of time she was able to travel.
Since the project is shot on film, things can also get expensive. To make things easier—and cheaper—Harris rented a car and drove around Europe to get the bulk of the photos she took in 2013 and 2014.
"I just drove and slept in the car. I never would have done that years ago but as I get older, I get more daring, or stupid, or I realize it's not such a big deal."