How does a woman from St. Petersburg, Russia, end up in Portland, Oregon, photographing the American Rabbit Breeders Association convention? For Katya Rezvaya, it began when she watched Rabbit Fever, a documentary about ARBA's 2005 national convention. The film was striking to Rezvaya, who said such a thing doesn't really exist in Russia.
"I was laughing at first, and then I started thinking I should go there and take some portraits," she said.
Rezvaya began reaching out to organizers but said correspondence was slow, so she decided to book her ticket to travel to attend the 2015 convention in Portland. Once there, things weren't much easier. She found a place to stay that was far away from the convention, and she had to get up at 4:30 a.m. and walk along the highway in order to reach the convention center. During the days, she scouted out some of the rabbits and owners—a daunting task considering roughly 20,000 rabbits were on site.
Everything about the convention was fascinating to Rezvaya, including the owners who came from around the country. What jumped out at her were the names the owners gave to their rabbits: Some were named after Ozzy Osbourne and his family and others after brands of makeup—not as a slap against animal testing but rather to highlight the dark circles around the rabbits' eyes.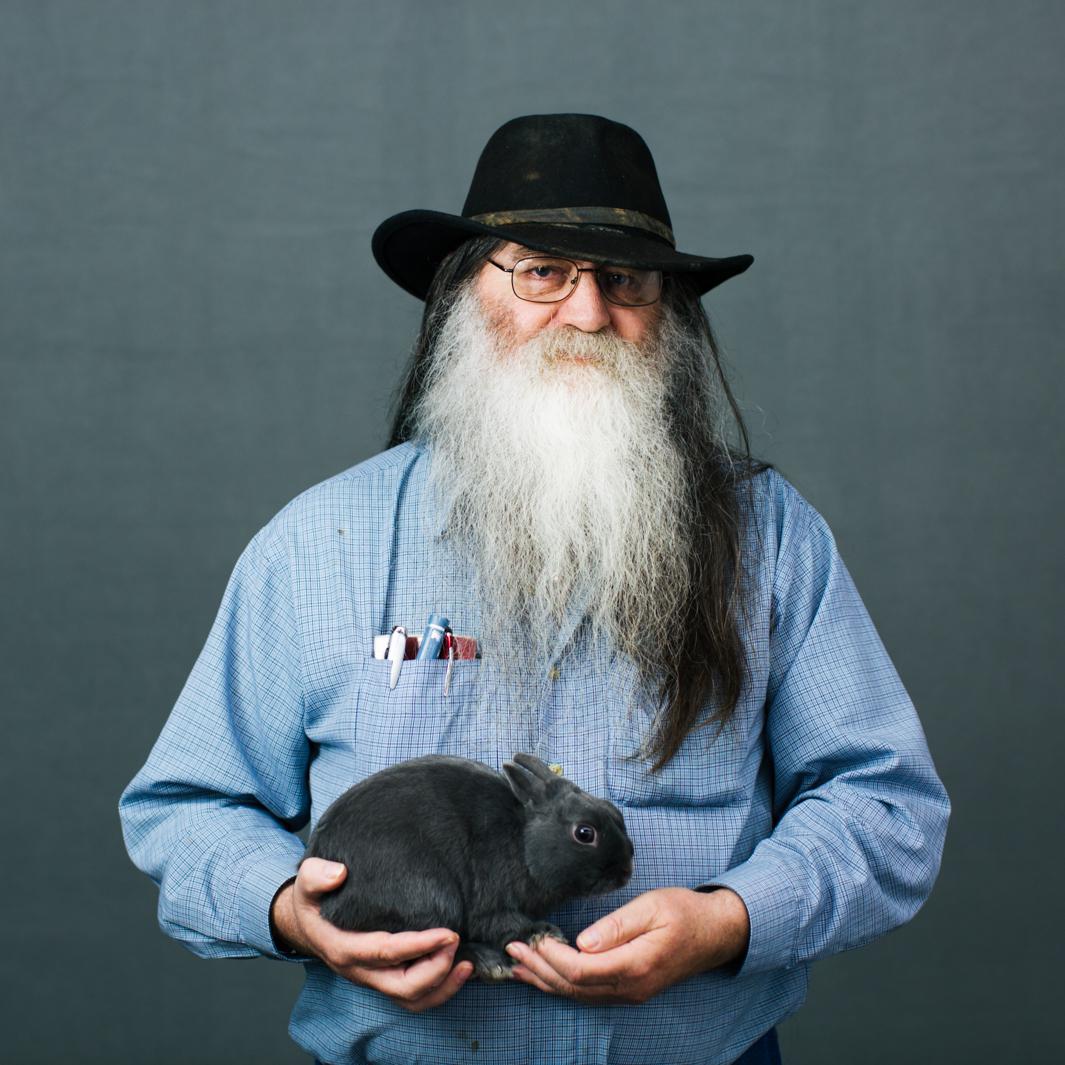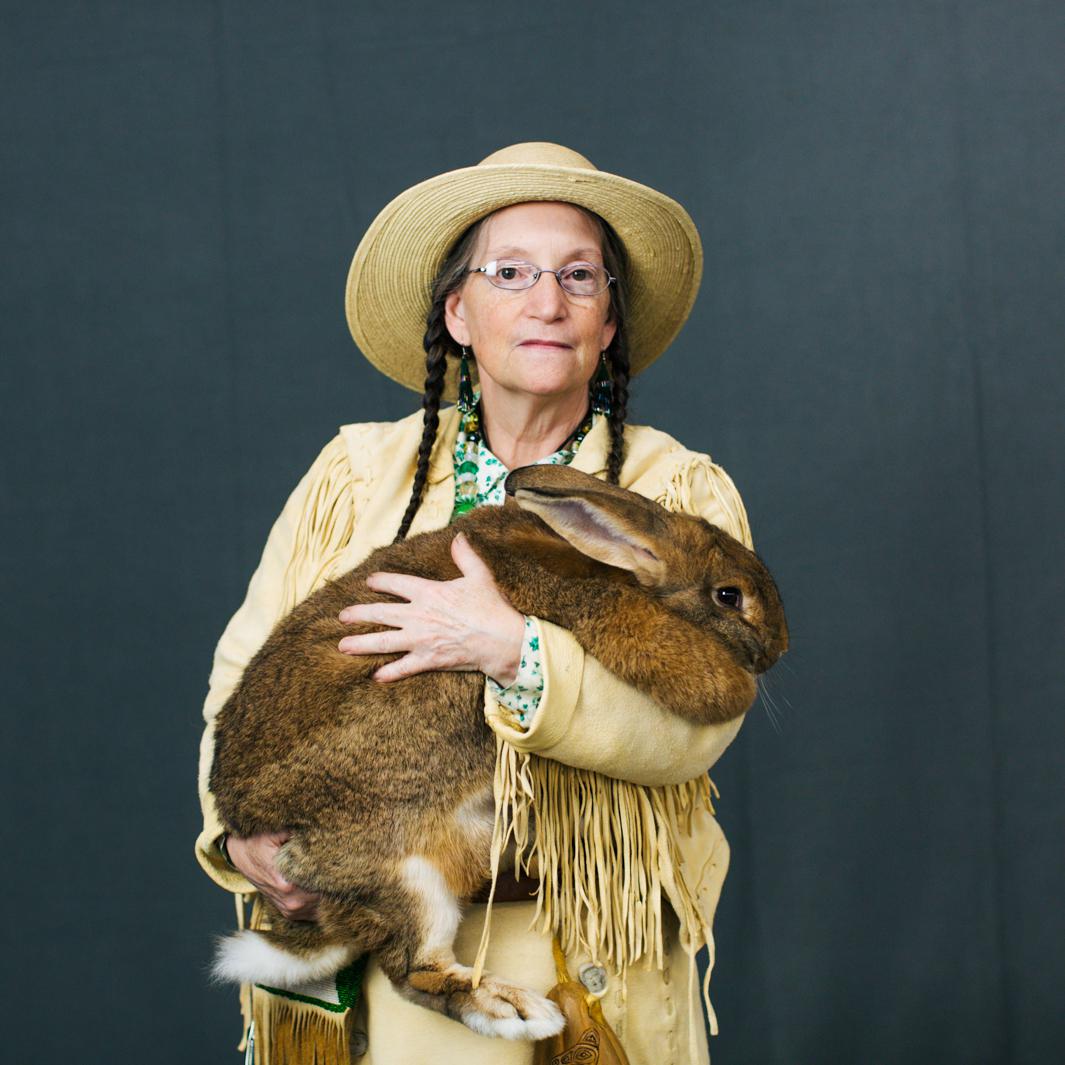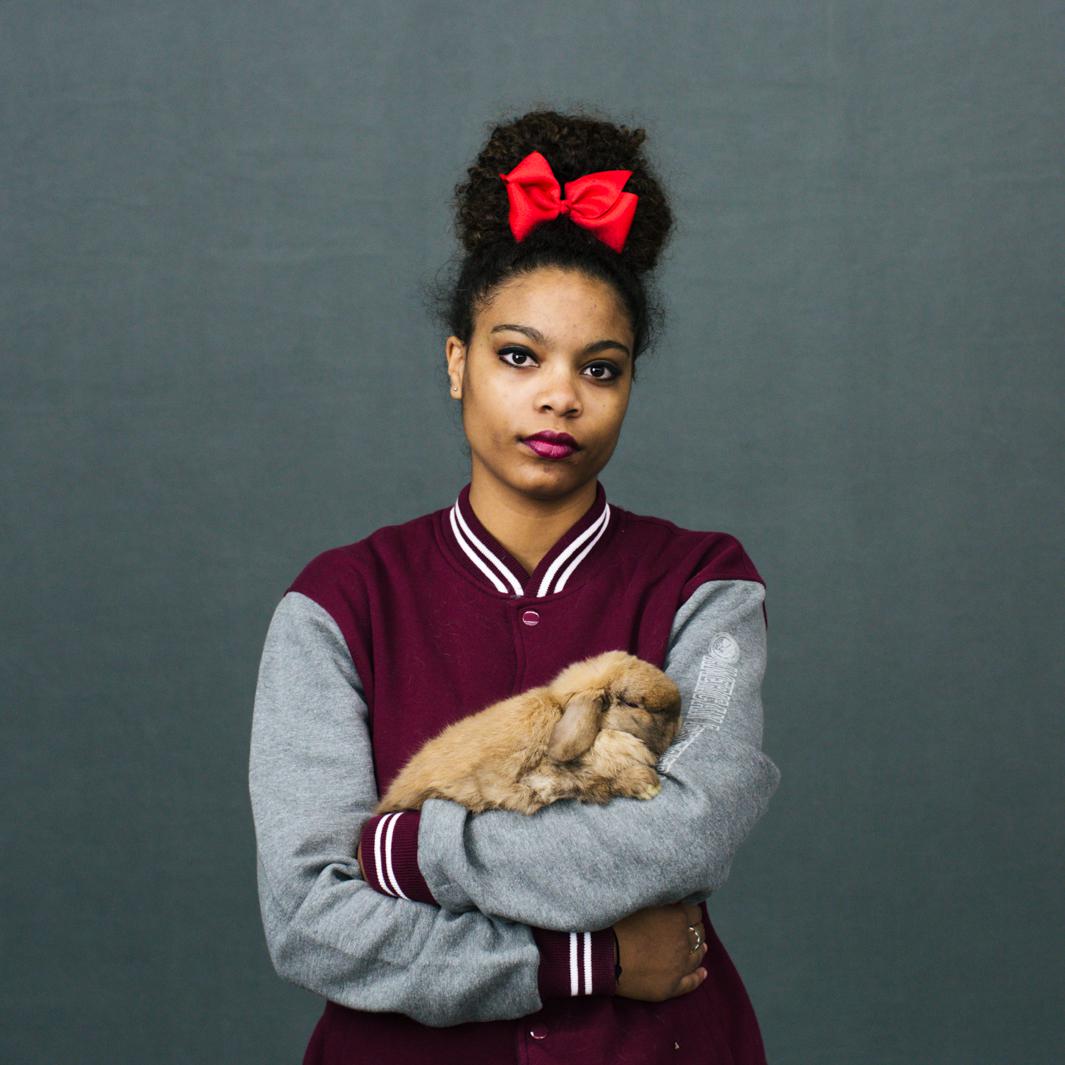 Rezvaya set up a makeshift studio (she had to pay to use the electricity), interviewed about 30 breeders, and photographed them with their rabbits. She said she would like to make a book of the work, which she titled "Oh My Rabbits," but she needs to visit more conventions—a complicated and expensive process. For now, she's focusing on other documentary work, a genre she fell in love with after taking a course that shifted her focus from fine art to photojournalism.
Still, Rezvaya describes herself as an introvert and said it took her a long time to feel comfortable approaching people to take their photographs. But she said she felt at ease working with strangers at the rabbit convention.
"Sometimes it's easier for me to go to Portland for a photo shoot than to make it in St. Petersburg," she said.