As George Zimmerman stood trial for the death of Trayvon Martin in 2013, 26-year-old Joshua Rashaad McFadden couldn't help but reflect on what it meant to be black and male in America.
In the years since, as he observed the culpability and character of black boys and young men gunned down by police endlessly dissected in the media, his thoughts zeroed in on questions of identity and image: How do black men in America see themselves? And how are they seen by others?
Last year, he started looking outward for answers through interviews and photo shoots with fellow young black men. The results are collected in a book, Come to Selfhood, which is available for preorder now from Ceiba Foto.
"I thought it was important with this book and this project to give these men a voice," he said.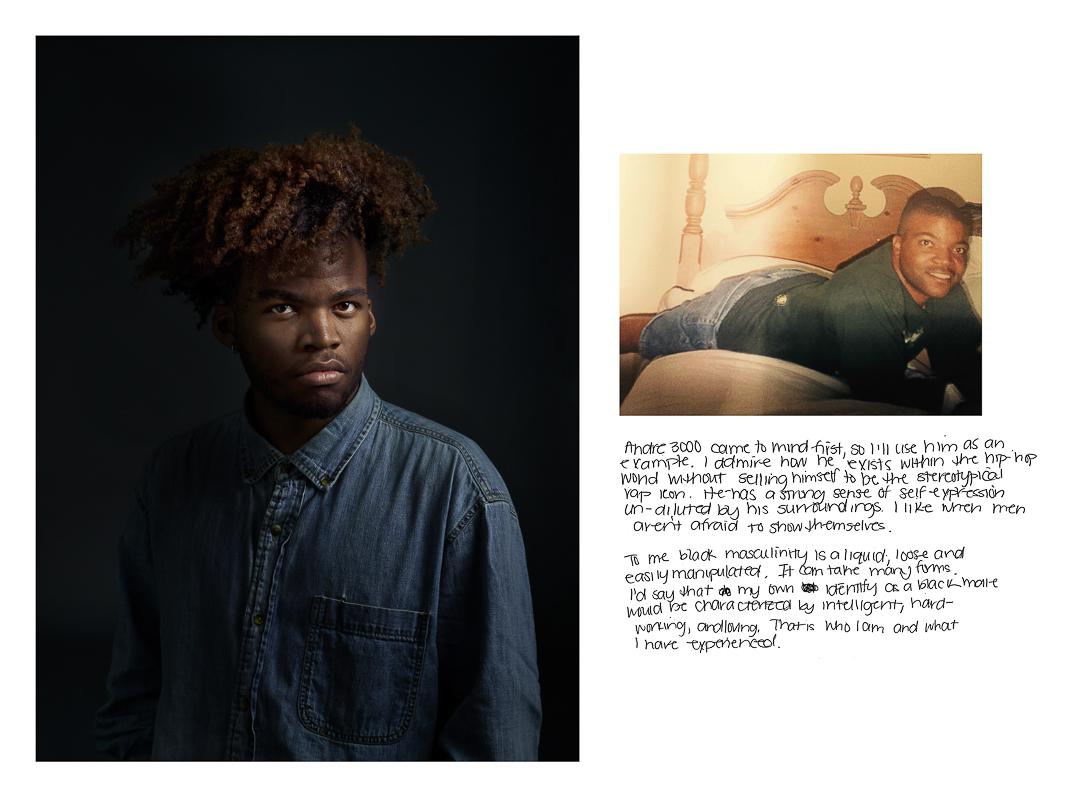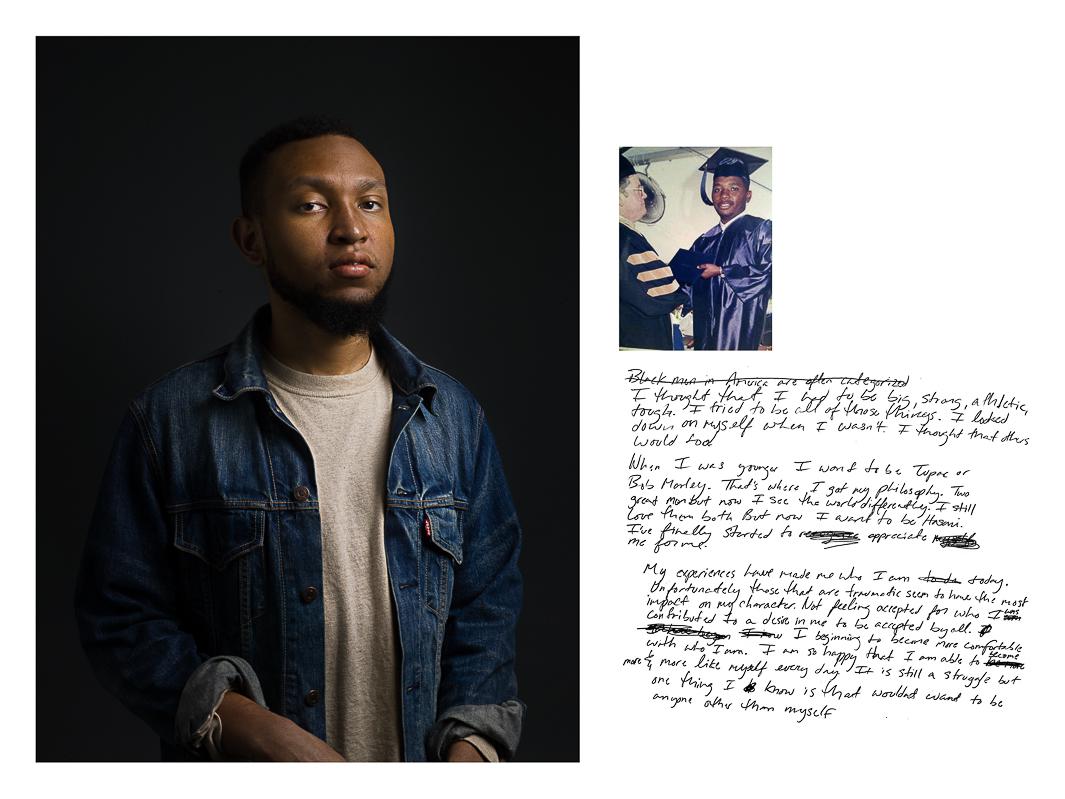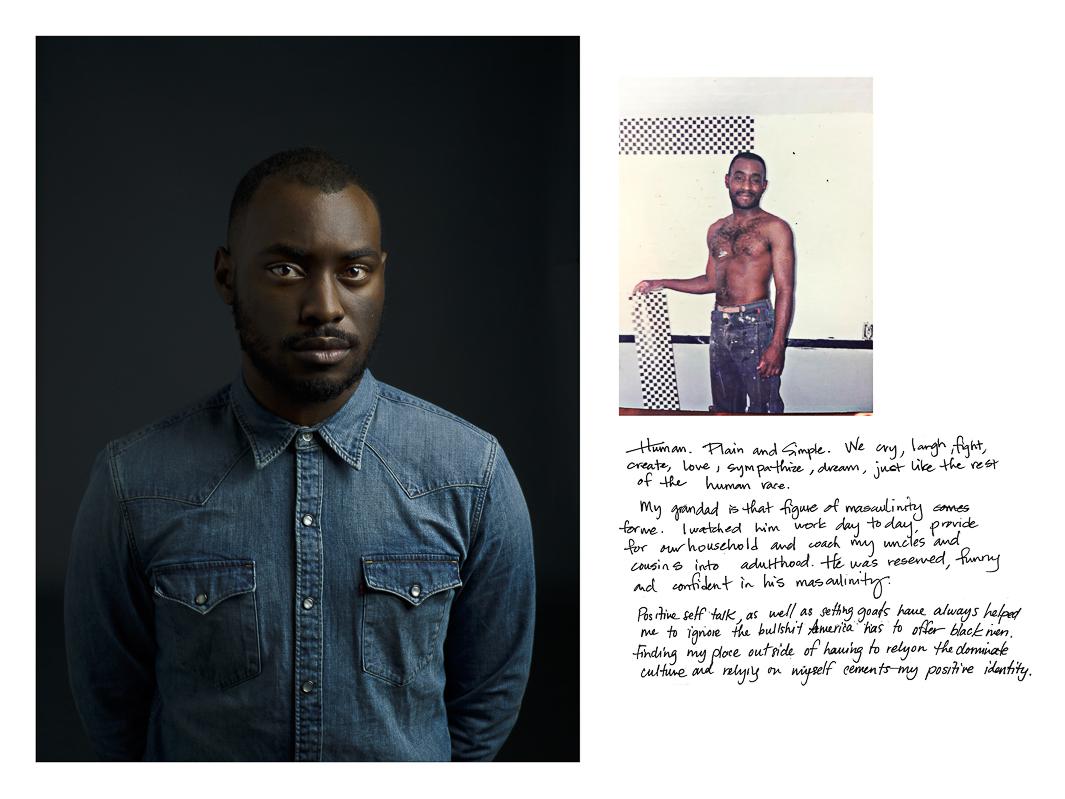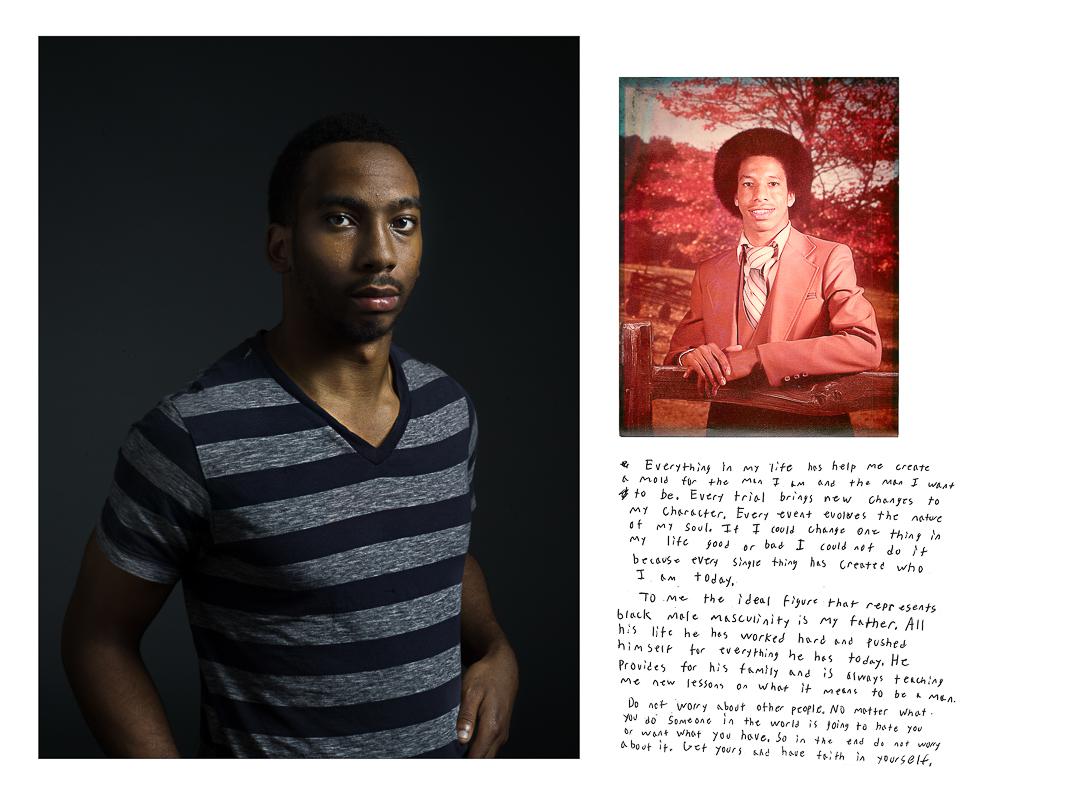 McFadden invited friends and acquaintances between the ages of 19 and 27 to a studio, where he asked them to complete a form with eight questions. He then made a portrait of each participant and combined it with selected excerpts from their handwritten questionnaire responses, along with archival photographs they provided of their fathers or father figures at approximately their same ages.
"All of that in combination basically is used to give the viewer or the reader a sense of who that person is," he said.
The analogous images of fathers and sons strike a powerful chord, especially when paired with the questionnaires that meditate on the stereotypes they've confronted, the role models who've inspired them, and the lessons they've learned about how to be black in a world full of peril.
In his own entry for the book, McFadden writes about the positive influence of his father, grandfather, and mother in his life. It ends with a pledge to remain resolute in the face of oppression—a message that he's had to remind himself of in the past couple weeks after the deaths of Philando Castile and Alton Sterling.
"It makes me feel terrible what's going on in this country, and it makes this project that much more urgent," he said.
You can follow McFadden on Instagram and Twitter.