Francesco Pergolesi lived in the charming, ancient city of Spoleto, Italy, until he was 18, when he started college two hours away, in Rome. Initially, he came back to Spoleto nearly every weekend, but after he graduated, he began traveling for work, and his visits became less frequent. As the decades passed, and he occasionally returned to the streets of his youth, the landscape he once knew gradually grew foreign.
"One of the most important changes I noticed was that the small shops that I knew from my childhood started closing. The commercial area moved from the center to follow the opening of the new big shopping centers in the suburbs. This new reality started to make me feel immediately sad," Pergolesi said via email.
In 2012, he was traveling in Italy's Marche region when he came across a bookstore in the small town of Macerata that reminded him of the small businesses he missed in Spoleto.
"I was attracted by the smell of the yellow papers, the light through the abat-jour, the surreal atmosphere. It was like I was inside a [René] Magritte painting," he said.
He became friends with the owner, and a year later, he made a photo of the man in his shop from the street. The image was the first of many in his series, "Heroes," which was recently on display at Chicago's Catherine Edelman Gallery. Since then, he's roamed Spoleto, Rome, and other cities and towns in Italy looking for scenes that spark memories of his childhood and speak to a time when people were more intimately connected to their work and to one another.
"I hope that viewers forget for a moment to be adults and look at this universe with child-like eyes," he said.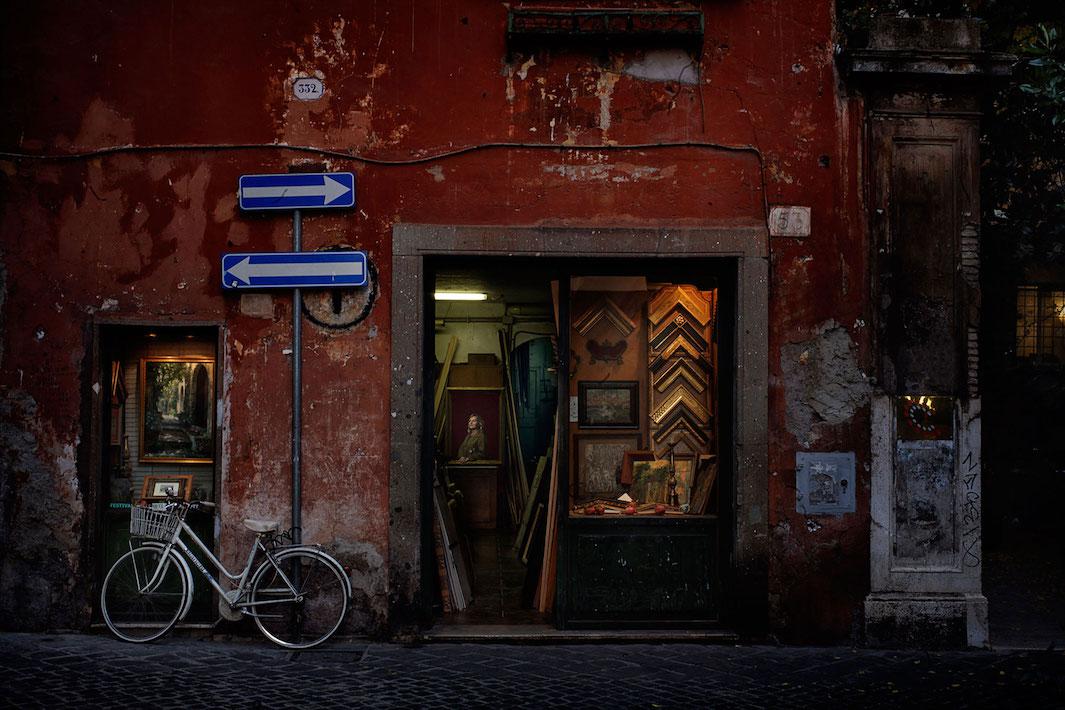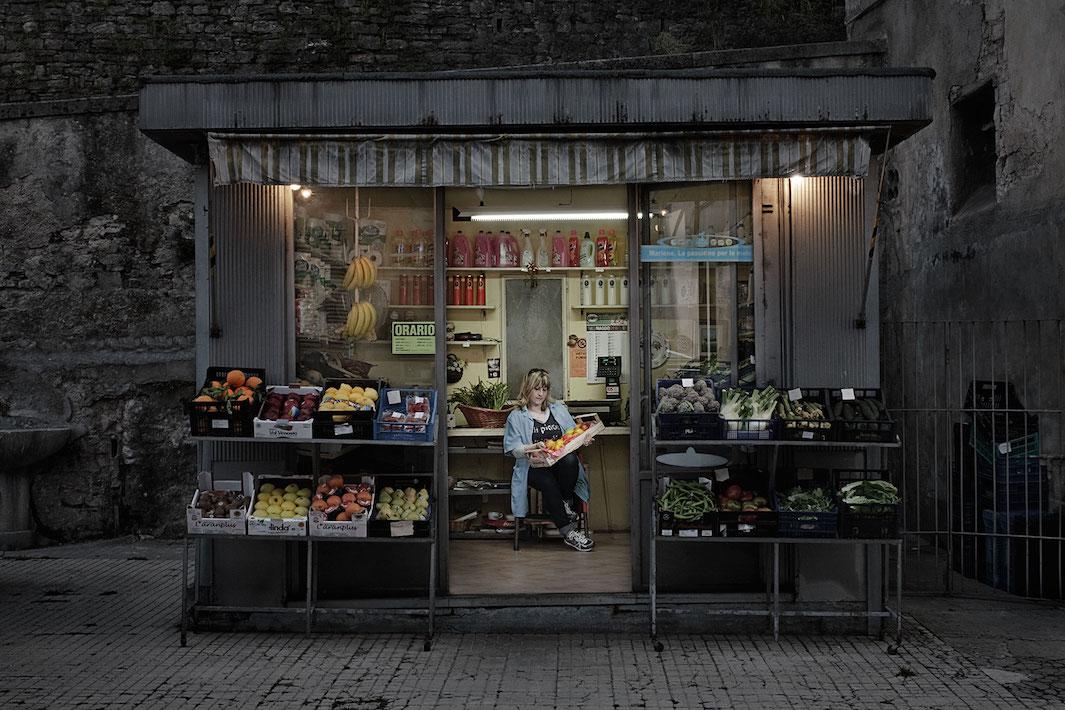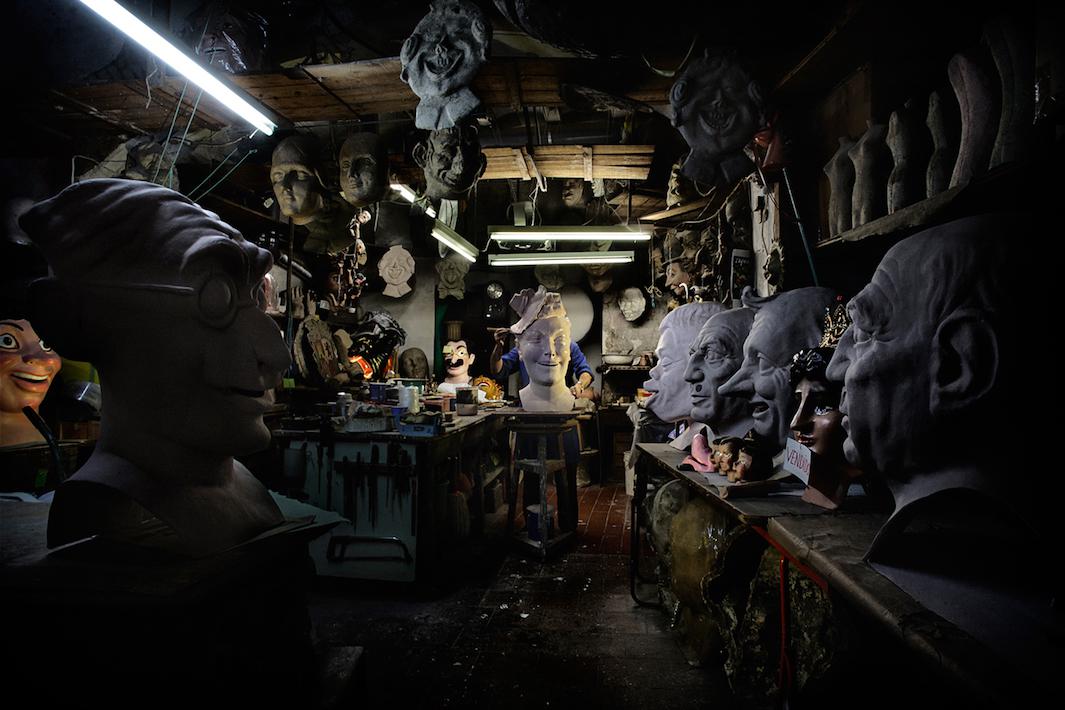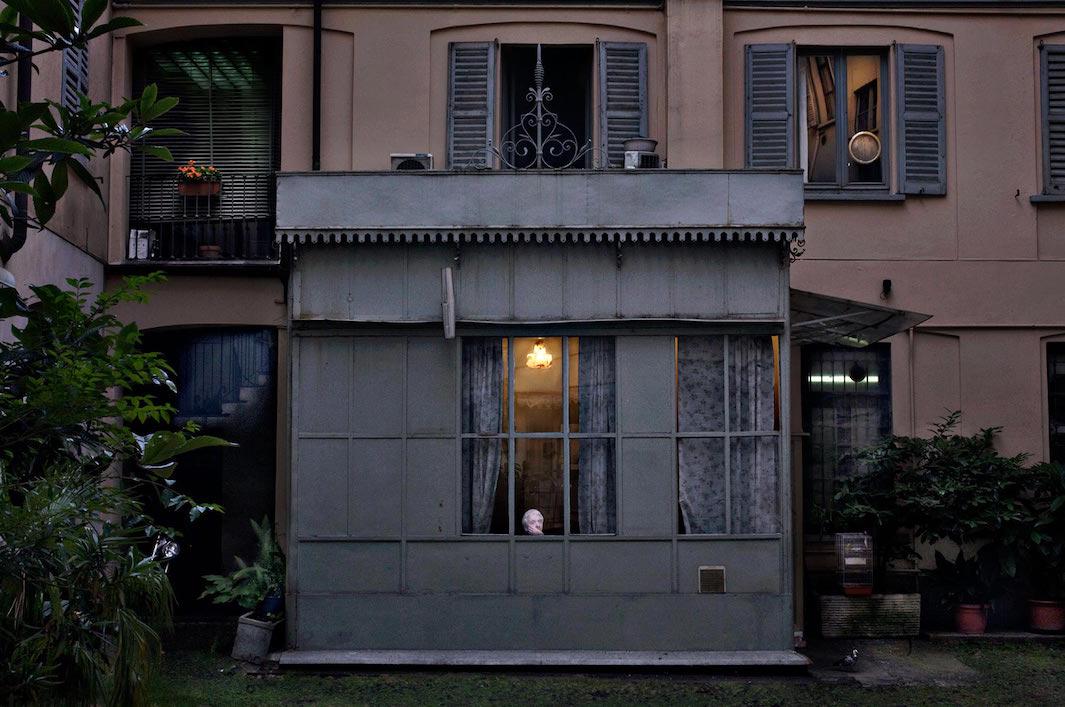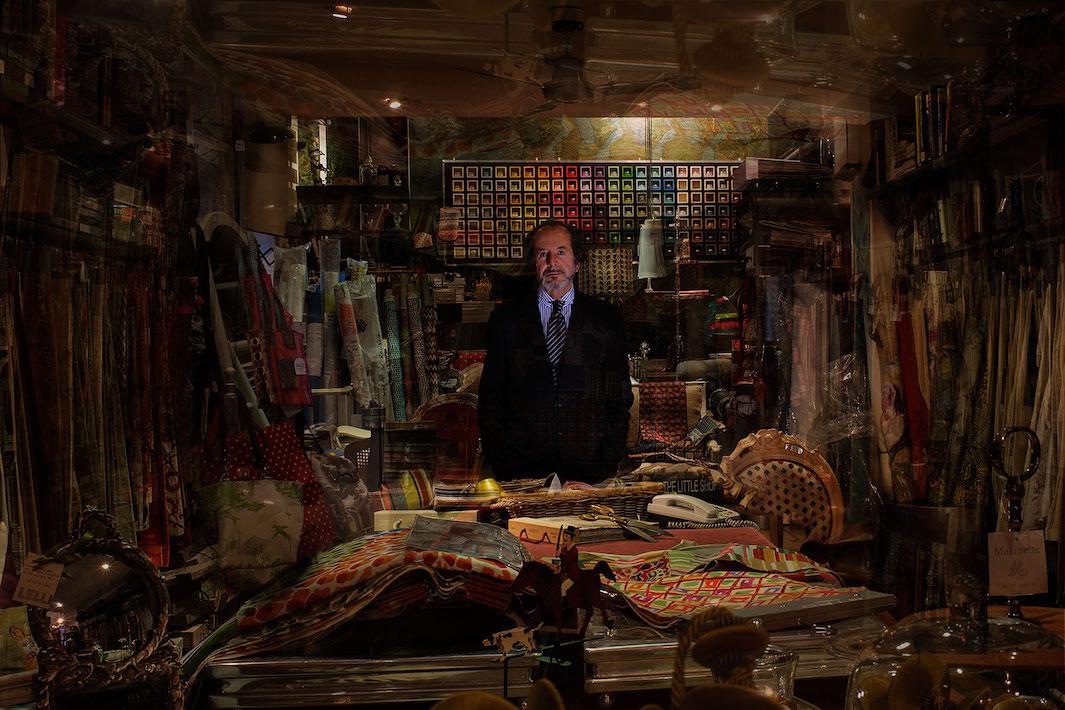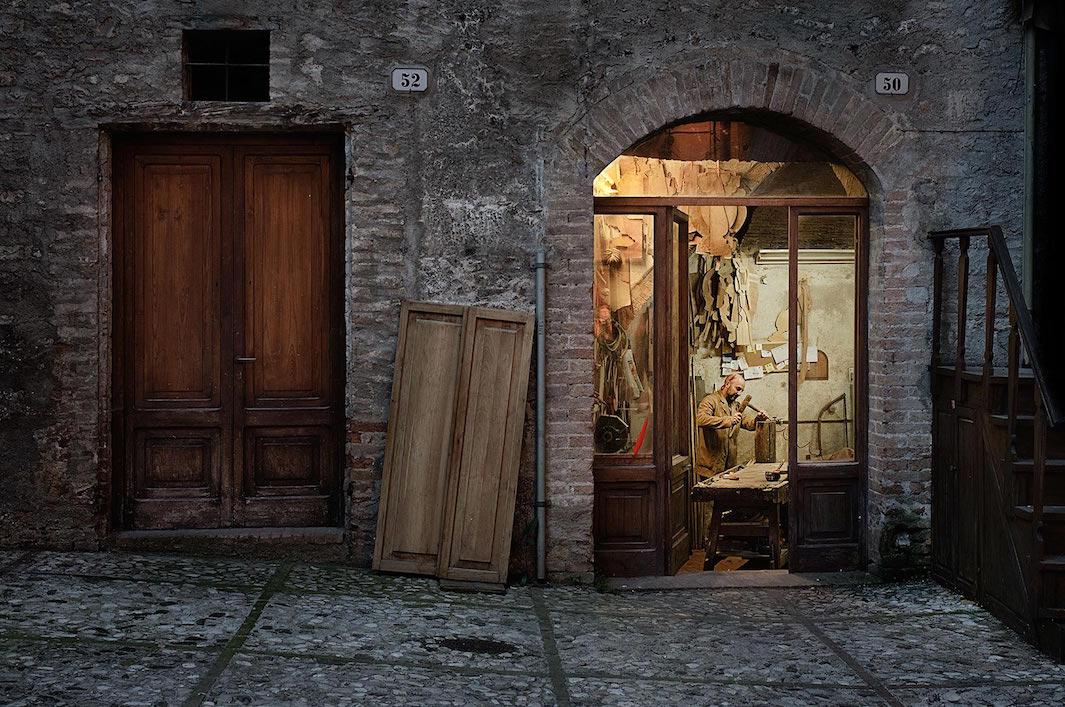 The photos capture real people and places, Pergolesi said, but they are best thought of as creative inventions. He gives each protagonist a "fantasy name" and constructs the images "as if they were a short scene from a play." The effect, as the series' title suggests, is to lend a sense of grandeur to his subjects, which he conceives of as caretakers not just of their businesses, but also of a way of life.
"I imagine those small universes as temples and their owners as guardians," he said.