Portugal started the day a huge underdog in today's Euro 2016 championship match against homestanding France. Those slim chances got a lot slimmer when Portuguese star/human wax figurine Cristiano Ronaldo went down in the opening minutes with a left knee injury after a late challenge from Dimitri Payet.
Ronaldo left the field and returned multiple times, trying to continue despite being obviously hobbled. At one point, he fell to the ground and a moth landed on his eye.
Here's another look at the moth.
Ultimately, the Portuguese captain had to be carried off on a stretcher.
He was replaced on the field by Ricardo Quaresma, who appropriately enough has a pair of tear drops tattooed below his right eyeball.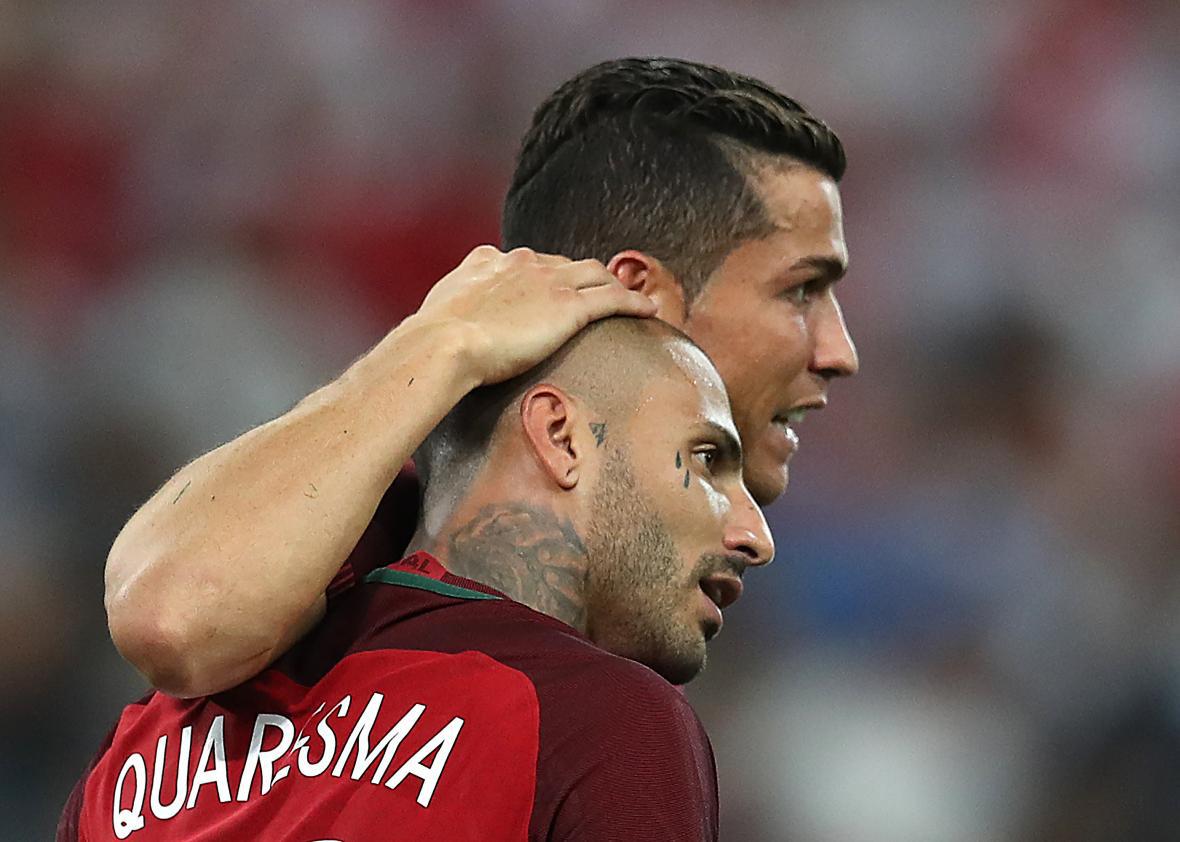 Despite Ronaldo's absence, France and Portugal are tied 0-0 at halftime. Here's another photo of Sad Ronaldo.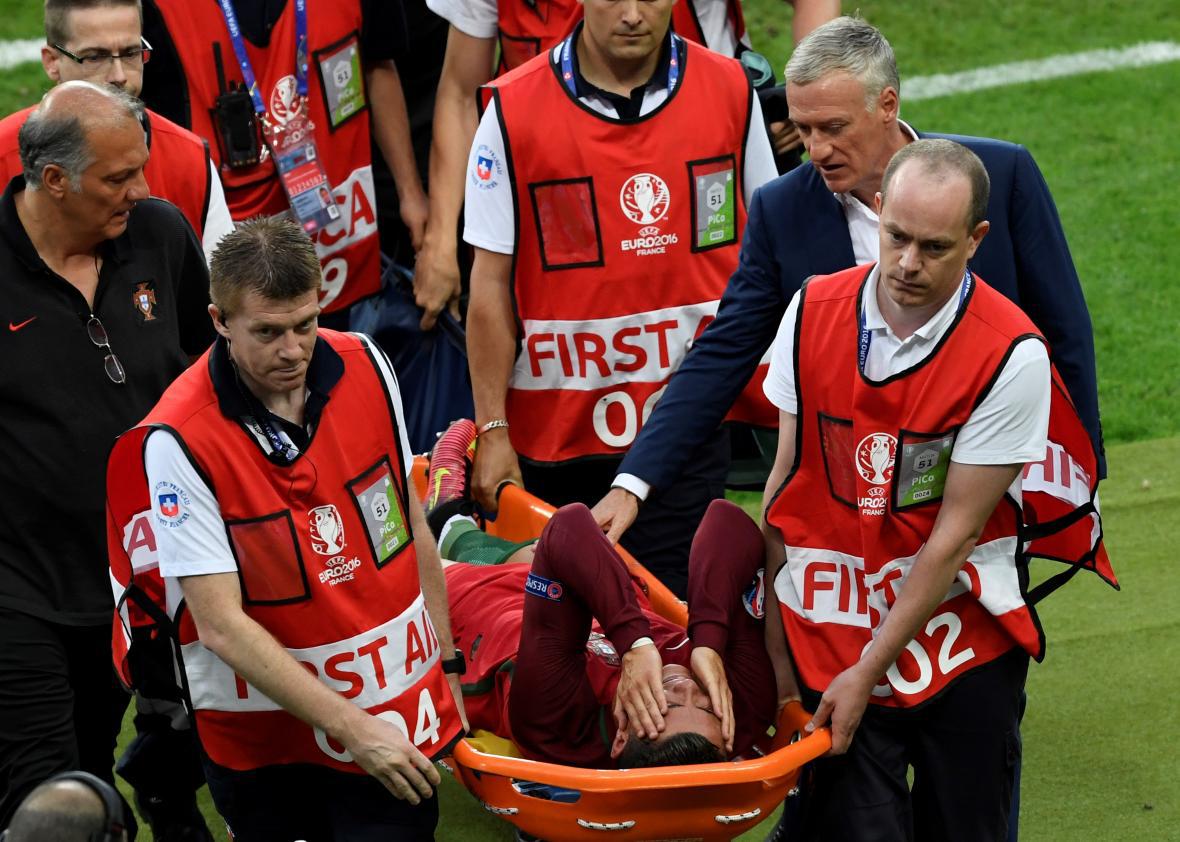 Read more Slate coverage of Euro 2016.