Christopher Payne first toured the Astoria, Queens, factory where Steinway & Sons pianos are made in 2002 during a weekend open house. His father and grandmother were both pianists, and years later, after they died,his memories of the factory took on a spiritual significance.
"I felt an obligation to return to take pictures of the instrument so deeply connected to my family," he said via email.
Between 2011 and 2015, Payne visited the factory more than 50 times to do just that. His photos are now collected in a book, Making Steinway, which was released in June through Steinway and New York's Benrubi Gallery.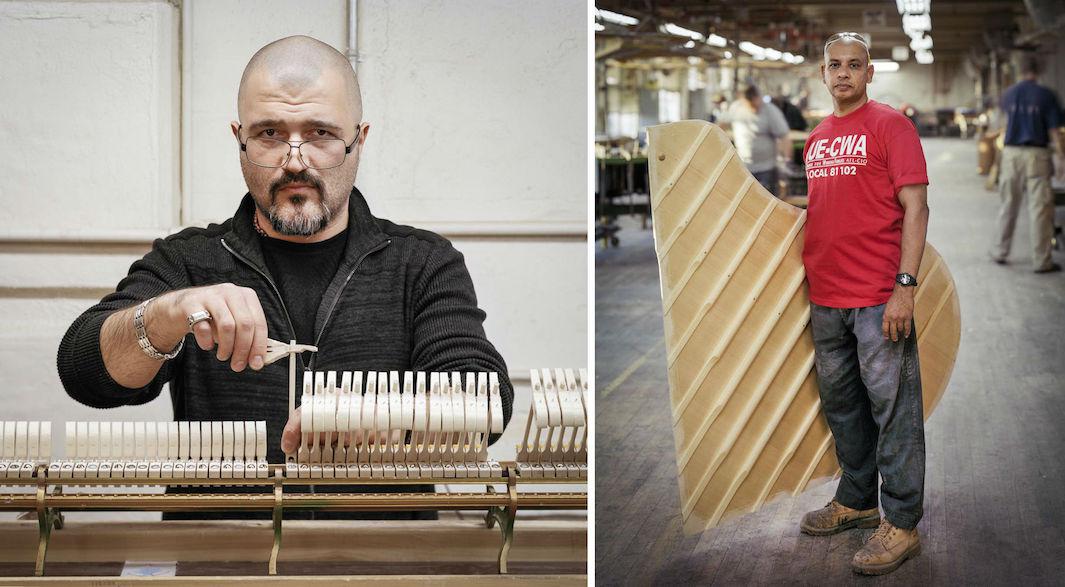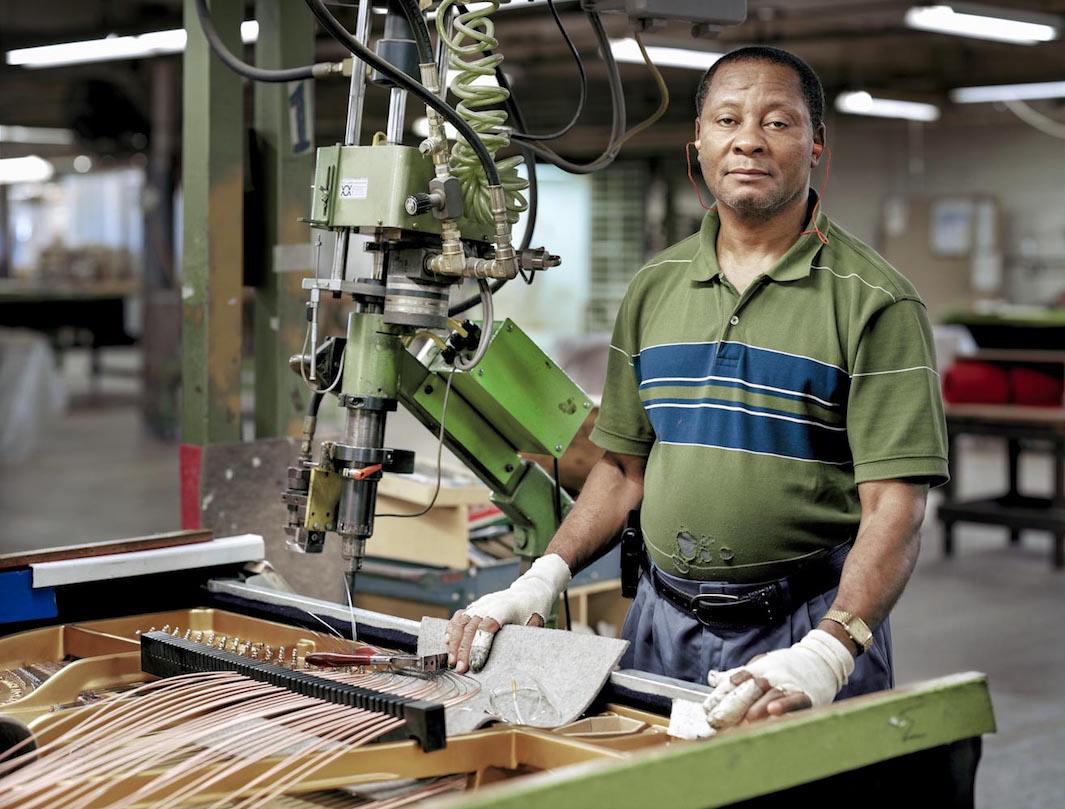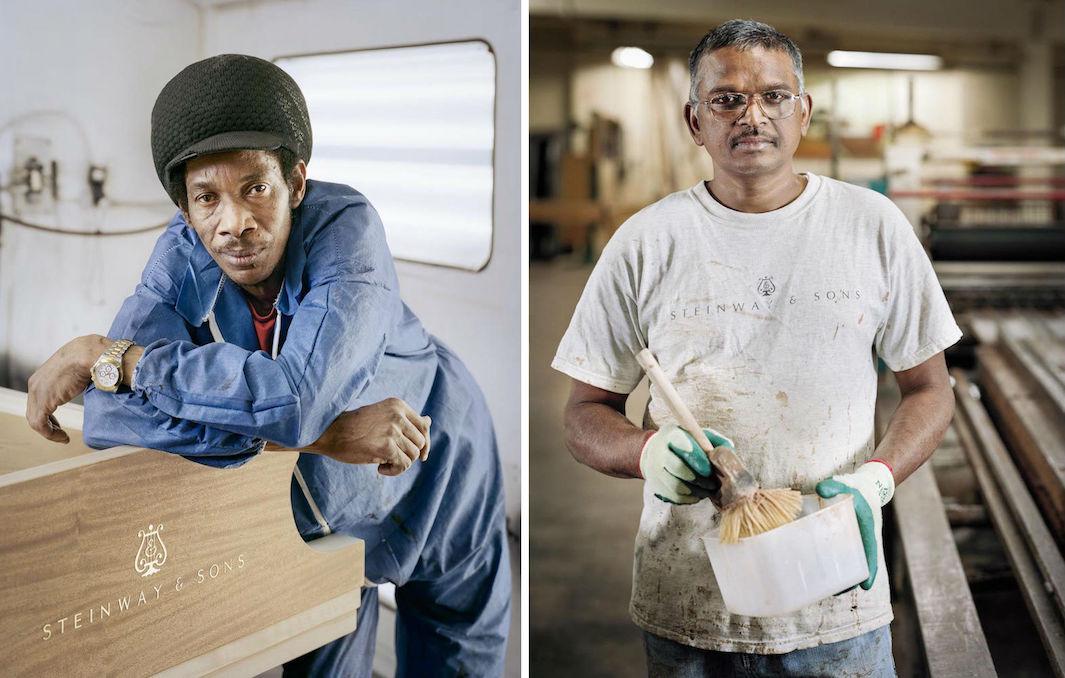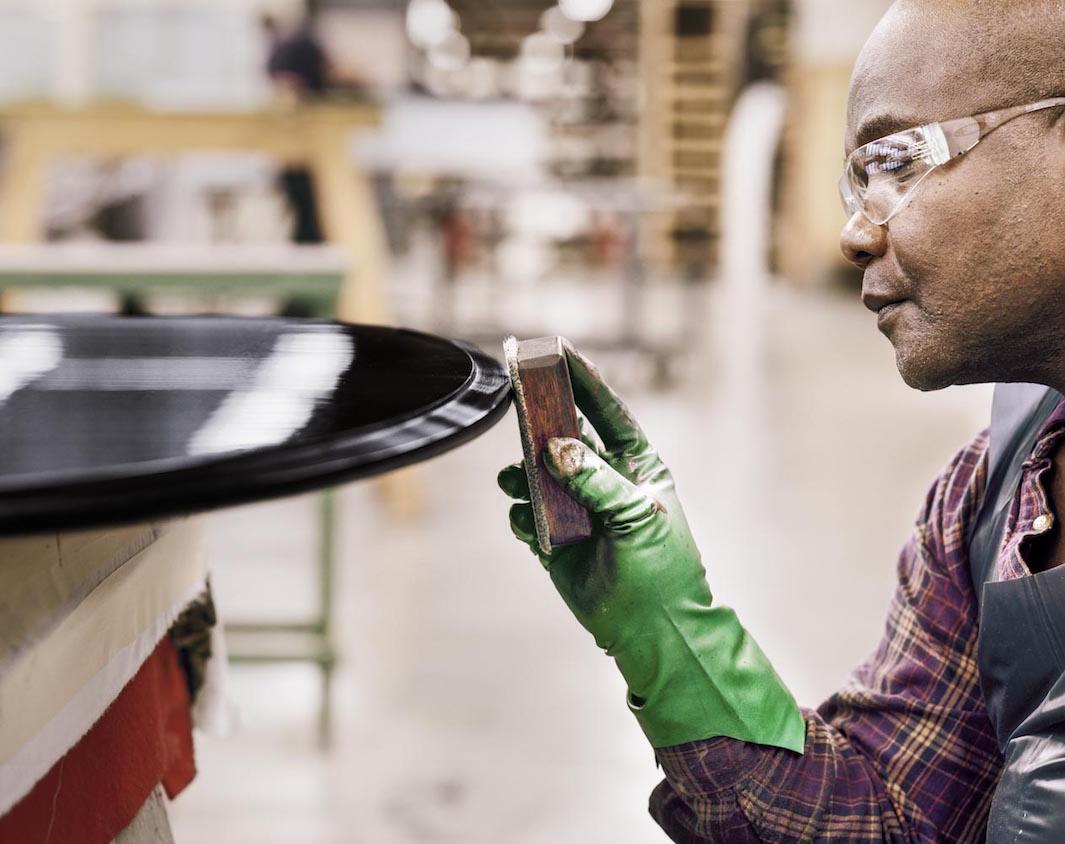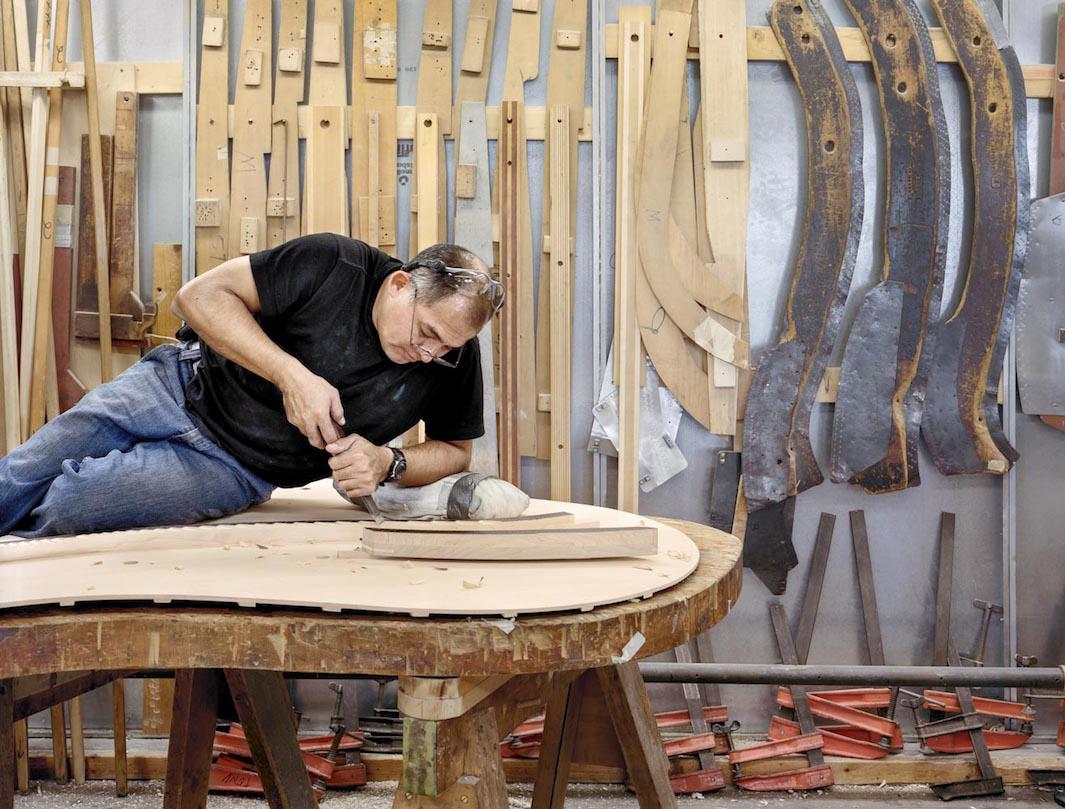 A former architect, Payne took special interest in the intricacies of assembly. As a result, many of his photos focus on the hundreds of processes and more than 12,000 parts that go into the making of a single instrument.
The ones shown here, however, focus on the people behind that undertaking. About 350 union employees work at the factory. In Payne's environmental portraits, from among the buzz of activity, they are individually highlighted and celebrated. Some are seen absorbed in their work, while others have paused to look at the camera, but across the board, they display an unassuming sense of dignity and an unmistakable pride in their craft.
"Pretty much every job there—from sweeping the floor all the way up to installing the soundboard or performing final tone regulation—requires attention to detail," he said.
With Steinway's blessing, Payne spent time in virtually every corner of the large factory, from the foundry where the iron is poured to the mill where the lumber is cut. And though he came to possess a strong technical understanding of how these elements come together to form precision musical instruments, he said, the transformation never ceased to strike him as an act of magic.
"My architectural training helped me to understand how the instrument works on a technical level, but I am still amazed that something so complex can create such beautiful music. Simply put, the piano is more than the sum of its parts," he said.