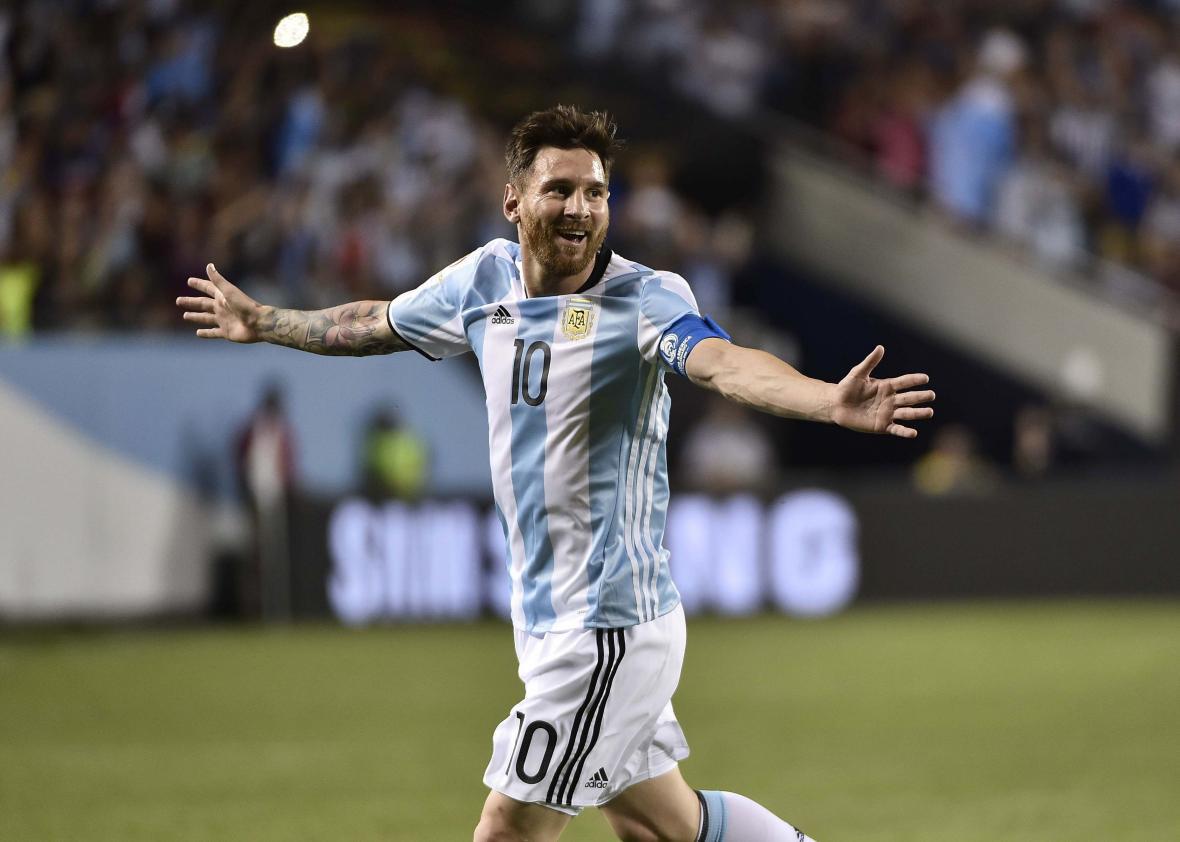 At its highest level of competition, football is a game played by the many and won by the very few. In 90 years of history, only eight teams have won the World Cup. Brazil, Italy, and Germany have taken 13 of the 20 tournaments played since 1930. The European Championships have just a bit more parity. Since its formal inception in 1960, nine teams have won the tournament, with Germany (of course) and Spain alone owning six trophies. There have been some endearing outliers, like the gorgeous Danish team of 1992 or the virtuoso Dutch of 1988, but mostly the usual suspects emerge victorious. This year, the excitement around various young contenders, especially the Belgians, appeared justified. Unfortunately, came the Italians (of course) and dismantled the Red Devils with a quintessentially Italian constriction. So much for diversity.
The Copa America is, in a way, much worse. I recently had the chance to observe the trophy up close during its tour of Univision stations. I was not allowed to touch it: "It's silver and it might be damaged," I was told by a stern woman carrying the cup (a replica of the original) inside an immense trunk. The names of the winners are arranged in charming oval-shaped plaques along the trophy's base. It read something like this: "Uruguay, Uruguay, Brazil, Argentina, Argentina, Uruguay, Brazil." You get the idea: the three giants of South American football have won the tournament 37 times. A couple other nations have won it twice. Chile, Colombia, and Bolivia heroically managed to take the Copa when it was held in their own turf. Other than that, the story belongs to the three classic rivals we've all grown to envy.
Thankfully, this year's centennial tournament appears to be different. Uruguay bowed out after humbling losses against Mexico and Venezuela. Brazil—do you remember there once was a powerhouse named Brazil?—went home early, apparently still in shock after one of the worst (and, for me at least, one of the most beautiful) defeats in the game's history. Brazil's jogo bonito is lost somewhere in the Amazon, its beauty and grace having been replaced by an unrecognizable and odious boredom. Argentina, for now, is the last giant standing, thanks in part to the genius of one Lionel Messi. While Maradona joined Pelé in one of his usual tirades (oh, how he wishes Messi never wins a World Cup and dethrones his pompous posterior), Messi was busy collecting a hat trick in 20 minutes. Even if it was against Panamá, the newly bearded Argentine seems ready to make this Copa his own.
And yet, hope remains that, for once, this Copa America will belong not to the giants but to the unexpected up-and-comers. Three teams come to mind. (None of which are Perú: sorry Daniel Alarcón.) First, there's Ecuador, a team of astounding speed and physical fortitude, a delight on offense. And then there's Colombia. Is there a more exciting team on the attack than José Pékerman's Colombia? The Cafeteros' offensive prowess was on full display in Brazil, where they deserved better luck, especially in their quarterfinal match against the hosts, a game played on Brazil's newly acquired pugilistic terms rather that in Colombia's fluid and open style. In this year's Copa America, Colombia have at times displayed that same talent, practically unrivaled in today's footballing world. When James and his crew are on, they are on.
But there's someone else out there, a team that might (just might) finally achieve something worthwhile in the big stage. It's my very own Mexico. Before you accuse me of chauvinistic bias (of which I'm not completely free), allow me to present my country's case. Back in the early 1990s, when the legendary César Luis Menotti took the job of Mexico's coach, he set out to find a characteristically Mexican style of play. He settled on a combination of smart yet sluggish passing and the occasional burst of picardía: a mix of dexterity and, well, spunk with a flair for the unexpected. The result was a leap ahead for Mexican football. In 1993, Mexico almost won the Copa America in its first try under Mejía Barón, Menotti's successor. The 1994 World Cup was also remarkable. In the 20 years since, Mexican football has steadily evolved. Led by the great Rafa Márquez, players moved to Europe, collecting praise and glory. Most importantly, though, Mexico's game itself has changed. For a while now, the Mexican national team has been trying to turn its usual passing style into something much faster, with an almost obsessive verticality. Buoyed by remarkable players far away from the classic Mexican mold, Mexico's game no longer focuses on the slow buildup but rather on explosive transitions down the line. Players like Miguel Layún, Jesús Manuel Corona, Javier Aquino, the youngster Jürgen Damm, and, especially, the magnificent Hirving Lozano have turned Mexico into a fearsome attacking machine. Add to that the experience and aplomb of defenders like Márquez and Héctor Moreno, and the talents of a certain Chicharito and you just might have the recipe for something special.
Will this be the year of the underdog in the America? I certainly hope so. Although I'm loathe to admit that, come the finals, the guy lifting the trophy will probably be wearing number 10 in a very familiar white and blue shirt.
Read more Slate coverage of Euro 2016 and Copa America.
---