Has a plastic bag ever been as profoundly captured as the one that dances in the wind during American Beauty? Vilde Rolfsen was also inspired by plastic bags, although instead of filming them, she decided to photograph them for a series titled "Plastic Bag Landscapes."
As a child, Rolfsen said she was an abstract painter but was also always interested in documenting things. She got her first camera when she was 15, and when she moved to Paris a few years later, she said she began recording everyday life around her.
Rolfsen wanted to work with an everyday object, and she stumbled on to the plastic bag in a serendipitous way: While adjusting her camera, the inside of a plastic bag was over the lens. She was inspired by what she saw and set out to find bags to photograph. Because she didn't want to contribute to landfill waste, she found all of the bags in the street, at school, or in the house where she lives with roommates; she would then take them back to her studio to photograph them.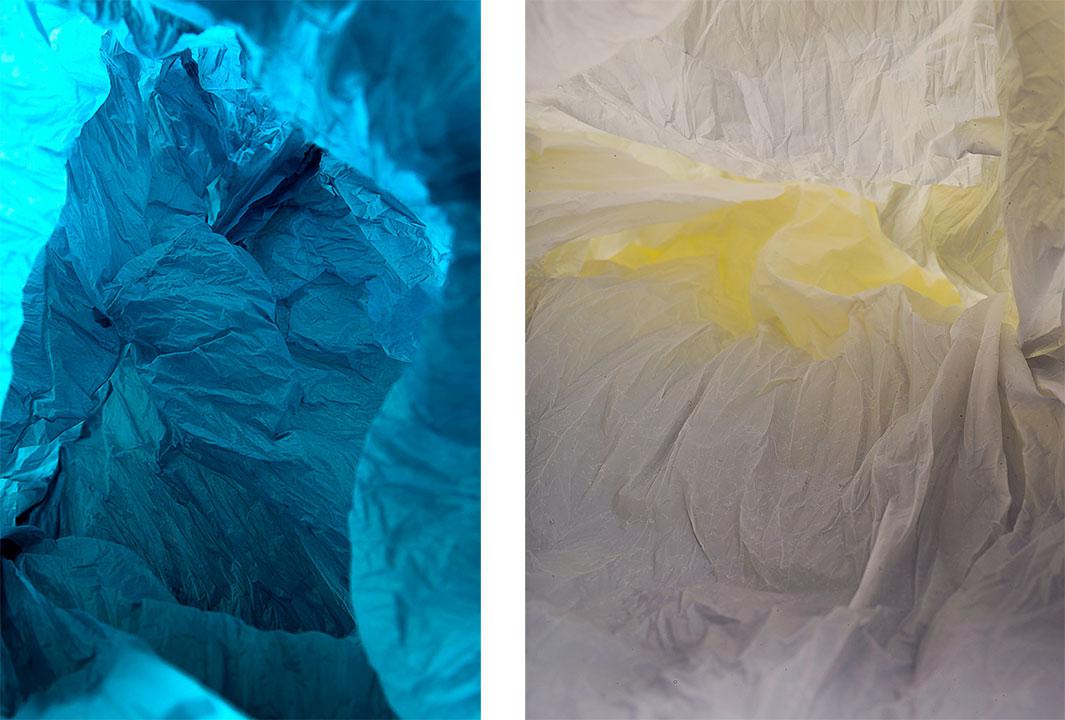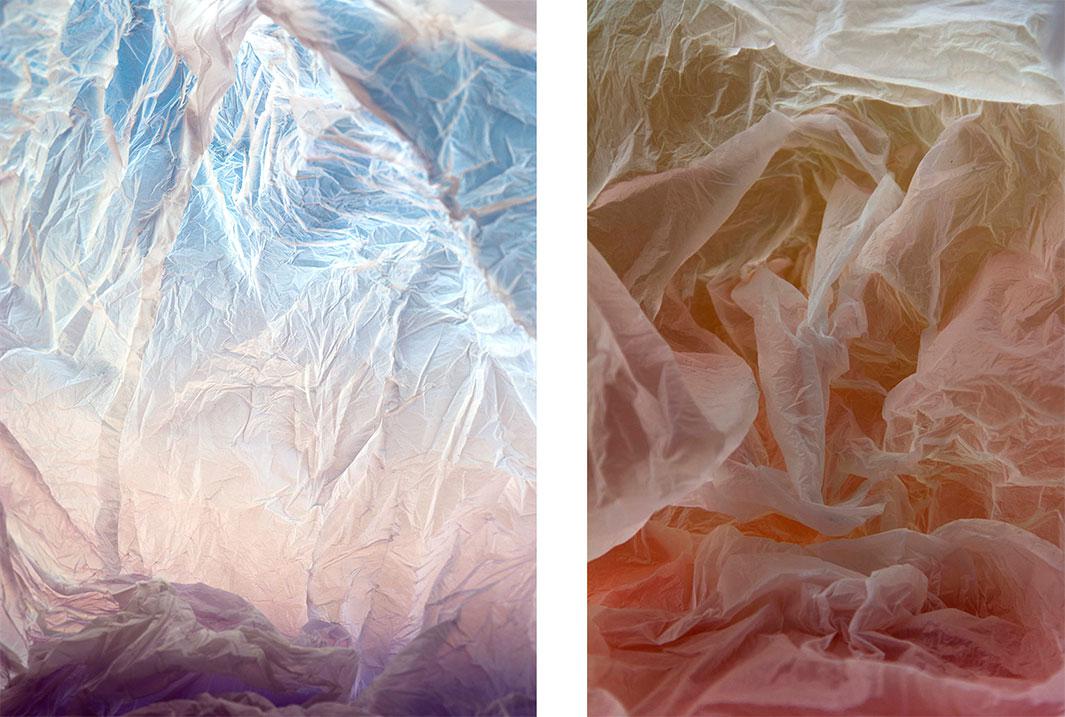 The Norwegian photographer said her main inspiration for the dreamy, abstract images is the environment.
"I wanted to do a series that would make people think about how much plastic we use, without being too 'telling people what to do' but make people think on their own," she wrote via email. "The plastic bag itself is so useless because there are so many other more sustainable alternatives you can use. … That's why I wanted it to be aesthetically pleasing to look at."
Rolfsen said she also began collecting other things, such as gloves and sponges, in the streets and photographing them.
"I started to understand the camera as a voice, not just a machine," she wrote. "I am very uninterested in the camera itself; I really don't think you have to be interested in the technicalities of a camera to be a good photographer. But, you have to understand the voice it has."