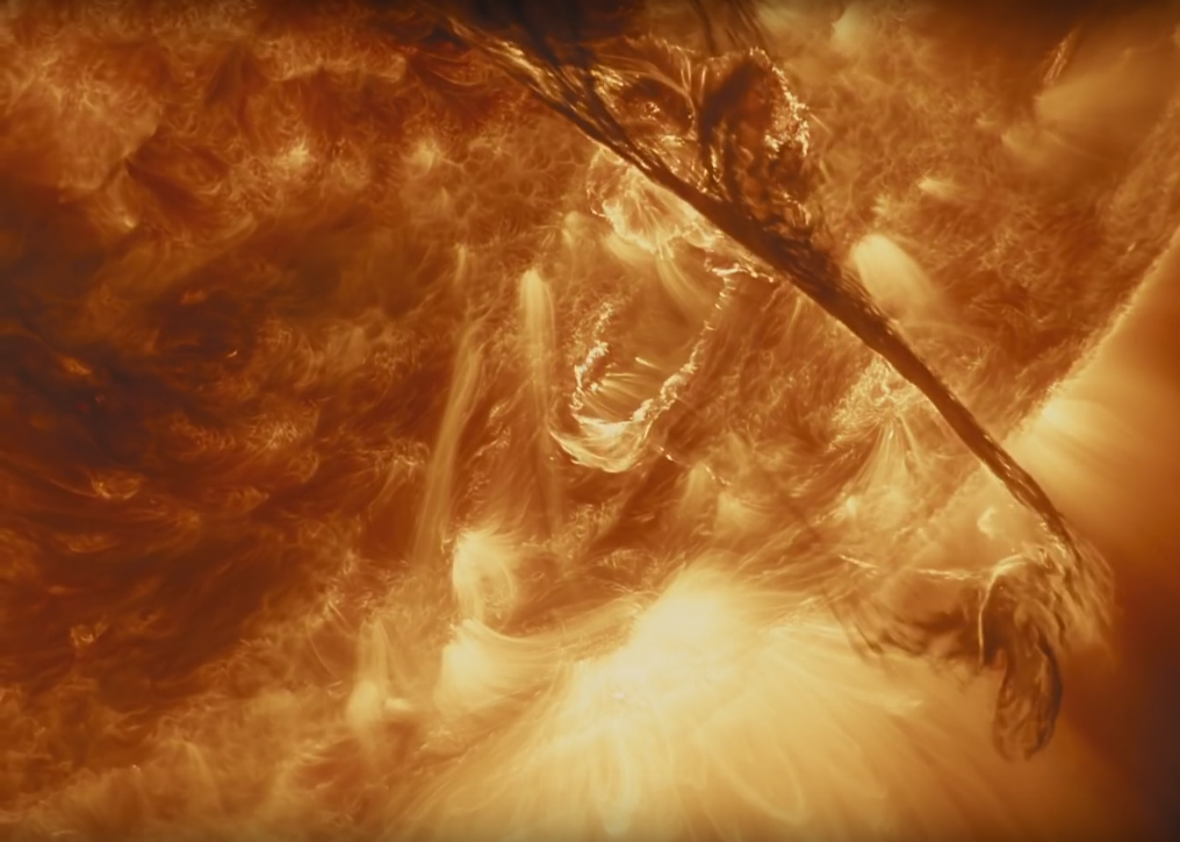 Few projects in the history of filmmaking have spent as long gestating as Terrence Malick's IMAX movie The Voyage of Time, which explores our universe "billions of years in the making" and took about as long to produce. But after decades of stops and starts and at least one lawsuit, the movie is finally set to come out this fall, in our own geologic period!
Malick has always excelled more with imagery than narrative, and that's become especially true in recent years, with 2012's To the Wonder and this year's gorgeous-but-puzzling Knight of Cups polarizing critics more than ever. But while Voyage of Time represents a dramatic departure that appears to make a quantum leap even further in that direction, it looks like it will most closely resemble what might be his greatest masterpiece, 2011's The Tree of Life.
In fact, the movie is really two movies. It's set to come out in both a 40-minute IMAX version narrated by Tree of Life star Brad Pitt and a feature-length version released in standard-format theaters and narrated by Cate Blanchett (who starred in Knight of Cups and also appears in Malick's forthcoming movie Weightless, at least as of this writing).
From the trailer, Voyage of Time looks like the star child of Koyaanisqatsi, Planet Earth, and 2001: A Space Odyssey, and it's hard to say which direction the movie, in each of its versions, might go. Will they be more straightforward or abstract? Will they incorporate any of the religious themes that often inform Malick's work? In the meantime, one thing's for sure: The Voyage of Time is real, and it looks spectacular.
---