In 2011, during a visit to Paris' Bibliothèque Nationale de France, Tara Bogart saw the photograph Hair Study by Nadar and was immediately intrigued. The photograph, taken from behind, was of a young woman whose hair was held up by an ornate clip.
After seeing Hair Study, Bogart said she wanted both to return to Paris (she was living in Milwaukee at the time) and to make a contemporary series, also photographed from behind, that explored how young women today express themselves. Five months after seeing the photograph, she began the series that became "A Modern Hair Study."
Bogart questioned Nadar's intentions for the photograph that inspired her series. "Was he that formal in his study, and why did he include her neck and back and even her shoulders, although they were covered with fabric?" she wrote via email. "I had so many questions about his intentions, but my curiosity was mostly about her. I looked at the comb and the style of the hair and her neck and the sheer beauty of her being—even though we are refused access to most of her—I couldn't stop thinking about her."
Back in Milwaukee, Bogart asked a friend who had been with her in Paris to be her first model. Other women heard about Bogart's series and asked her to photograph them as well.
"It was after making about four or five that I realized this could be much larger, and I wondered what that would look like," she wrote. She began putting up fliers and spreading the news through word of mouth. "I was really trying not to hand-pick them but rather a random sampling of what was around me."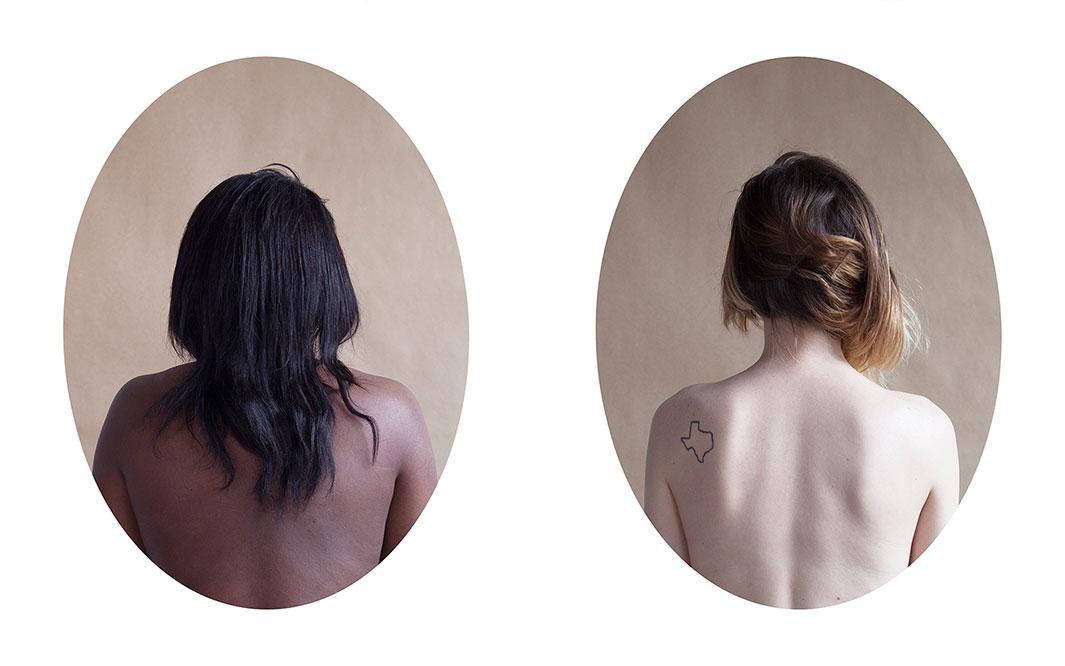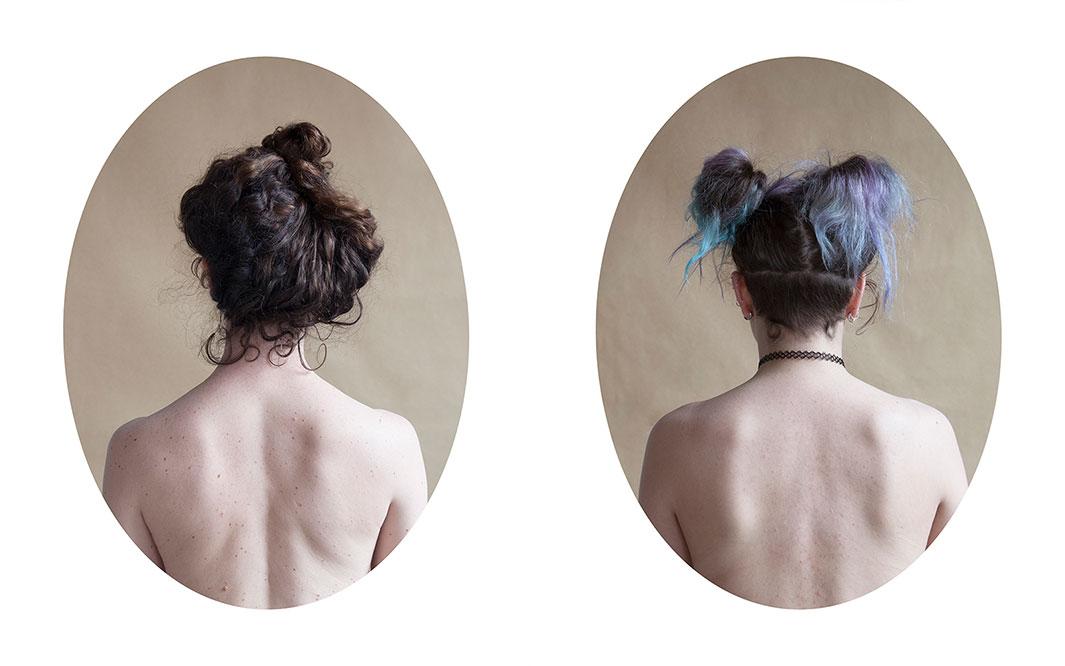 Bogart said she chose twentysomethings for her project to align with the model's age in the Nadar photograph. She said she quickly realized that the key to creating a powerful body of work would be to make a lot of photographs that would express the subjects' individuality and the "beauty of their physical bodies without revealing much to the viewer."
Working in both Milwaukee and Paris, Bogart said she kept her setup simple, using mostly natural light and hanging a basic backdrop on a wall.
"It came in handy for the subjects to see that this is 'natural,' " she wrote. "There will be no primping or styling or fancy lighting to create a stylized look of perfection but rather the perfection of their natural selves as they exist on any given day."
Since she began working on the series, Bogart said she has taken on the title of the "photographer interested in hair," but she said she is really interested in exploring our place in today's world.
"How are we dealing with our daily lives or our struggles to be significant in a small way in the face of all that has passed and what we have ahead of us?" she wrote.
Since working on the project, she has also become fascinated by looking at people from behind.
"How often do we pay attention to our backs?" she wrote. "When was the last time you looked at your own back?"
Bogart currently has a Kickstarter campaign to turn the series into a book, to be published by Kehrer Verlag.