In French, the word naturalization is sometimes used to describe taxidermy, a contradiction French photographer Pierre Abensur found amusing.
"Naturalized animals in nature was a paradox, just as killing them and trying to give them the appearance of being alive, what I considered as a form of paradoxical love," he wrote via email.
As a way of highlighting the paradox, Abensur began the series Subjective Trophies that is a collection of 40 portraits (Abensur shot 70) of hunters with their "trophies"—parts or entire bodies of the animals they killed—taken in the exact spots where the hunters killed the animals. He said they represent a kind of pilgrimage, a metaphorical reconstitution.
"When I decided to work on the theme of trophies, I wanted to keep out of these portraits of nabobs in trophy rooms I had seen so many times in the '80s," he wrote. "I realized the importance of the location when I asked about hunting stories that concern a particular trophy—they all started by 'I was there.' "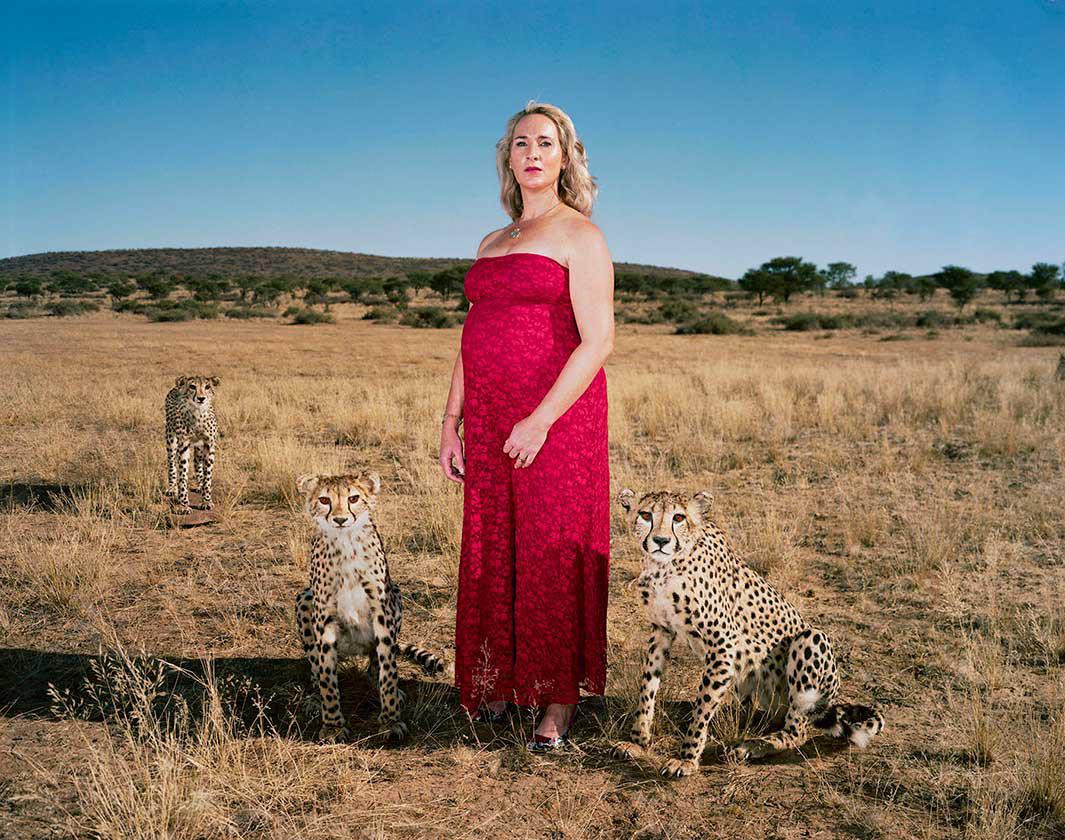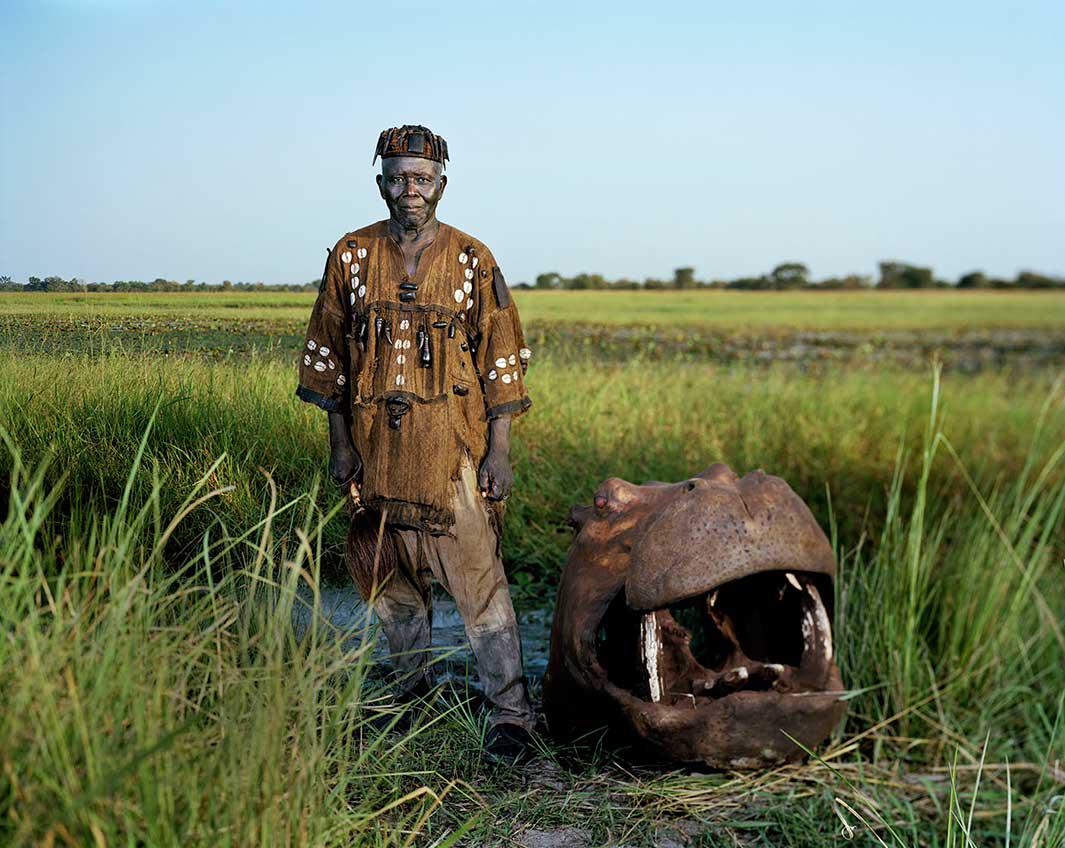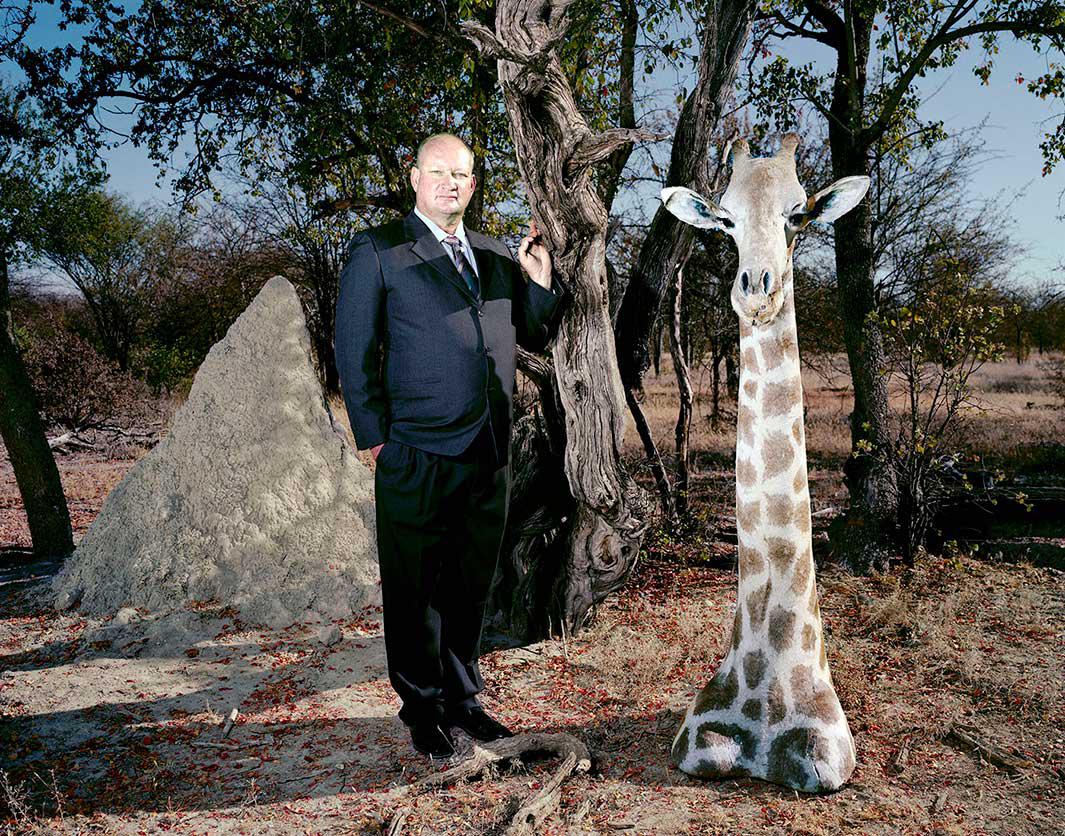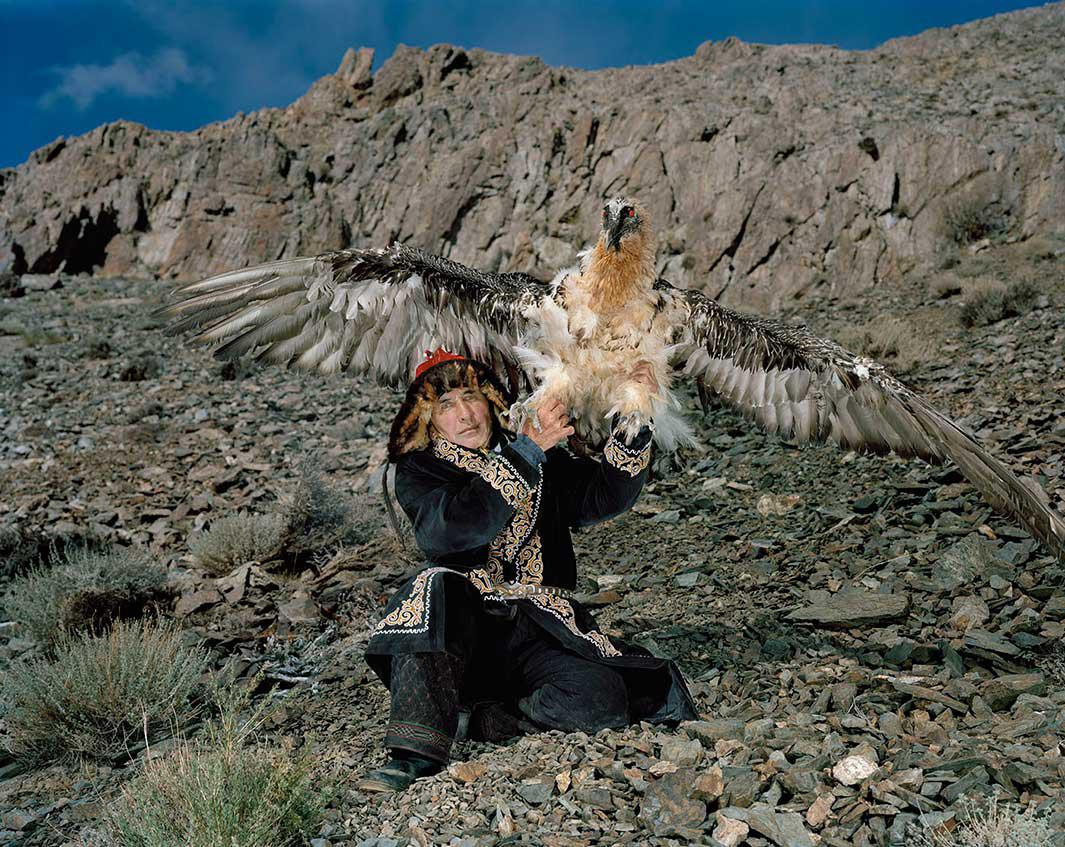 Abensur said it was difficult to get people to participate in the series, which includes portraits from around the world, including friends who were some of his first subjects. With a nod toward the romantic paintings of the 19th century, he took all the portraits using a large-format camera with elaborate lighting that forced him to take fewer shots and created a more solemn atmosphere. He also had guidelines for what his subjects would have to wear.
"I had in mind painted portraits of kings or lords posing in beautiful hunting costumes in front of wild landscapes," he wrote. "The people I first photographed belonged to middles classes, and I also considered trophies as symbols of social revenge. Then I decided that for this special occasion the models would be dressed with the type of clothes that they only wear for very special events, and I asked them to take their most beautiful suits, which were not hunting costumes. To the romantic painting we add a touch of surrealism."
Although Abensur said he would still consider adding to the work in the series, for now it is finished; he'd love to turn it into a book.