How do you make busy and hardworking consumers see the environmental consequences of their consumption? 
Often, J. Henry Fair finds, the best way is to show it to them obliquely, but in a way that inspires curiosity. From a bird's-eye view, the toxic waste created by the industries behind our modern world is colorful, interesting, and abstract. When people see Fair's photos of the murky, swirling mess, they can't tell what it is, but they want to find out. In Fair's forthcoming book from Papadakis, Industrial Scars, which he recently funded on Kickstarter, these photos of waste—as well as images of the giant machines that produce it—will appear alongside expert explanations of the processes depicted. 
"If I take a big picture of a belching factory on the river, that says something. But if I get a telephoto lens and zoom in on the swirling, beautiful colors in the waste pit at that factory, well, that becomes an abstract expressionist piece of art that, more than the documentary shot of the whole scene, makes viewers stop and ask questions. Once someone stops to ask questions, then you've got their interest," he said.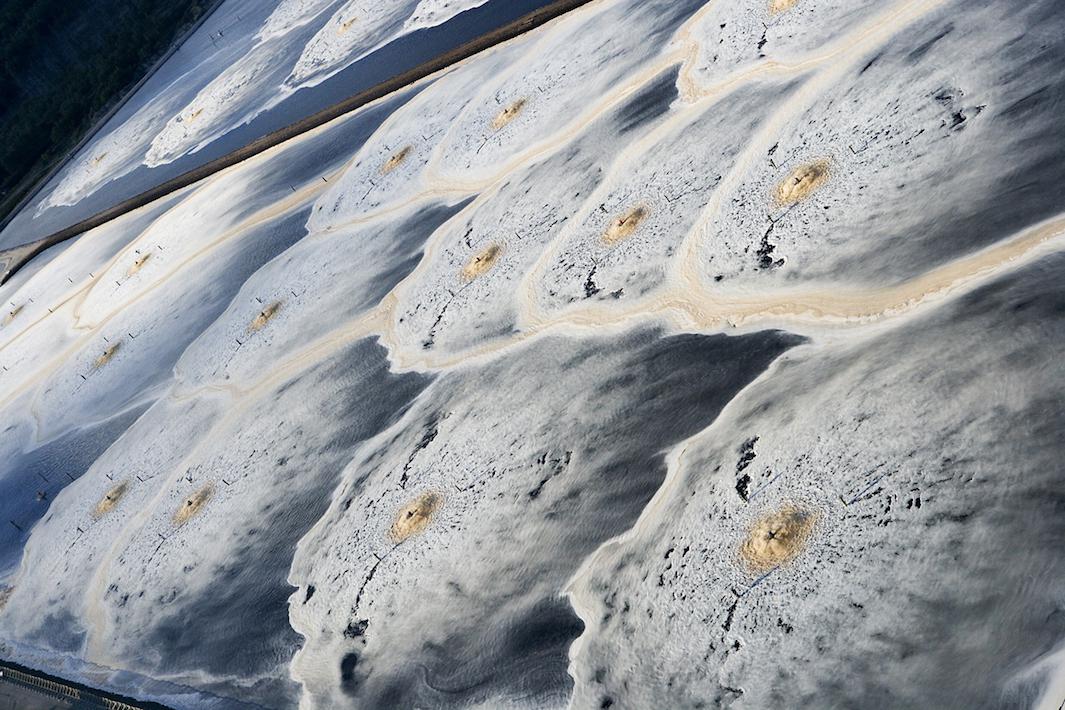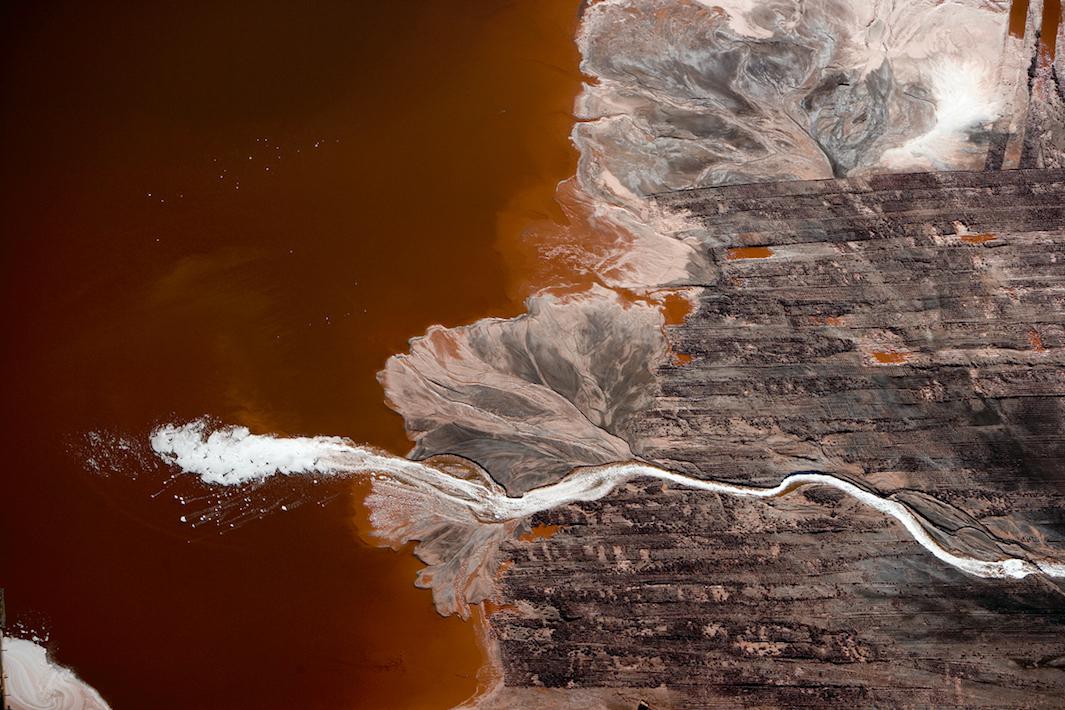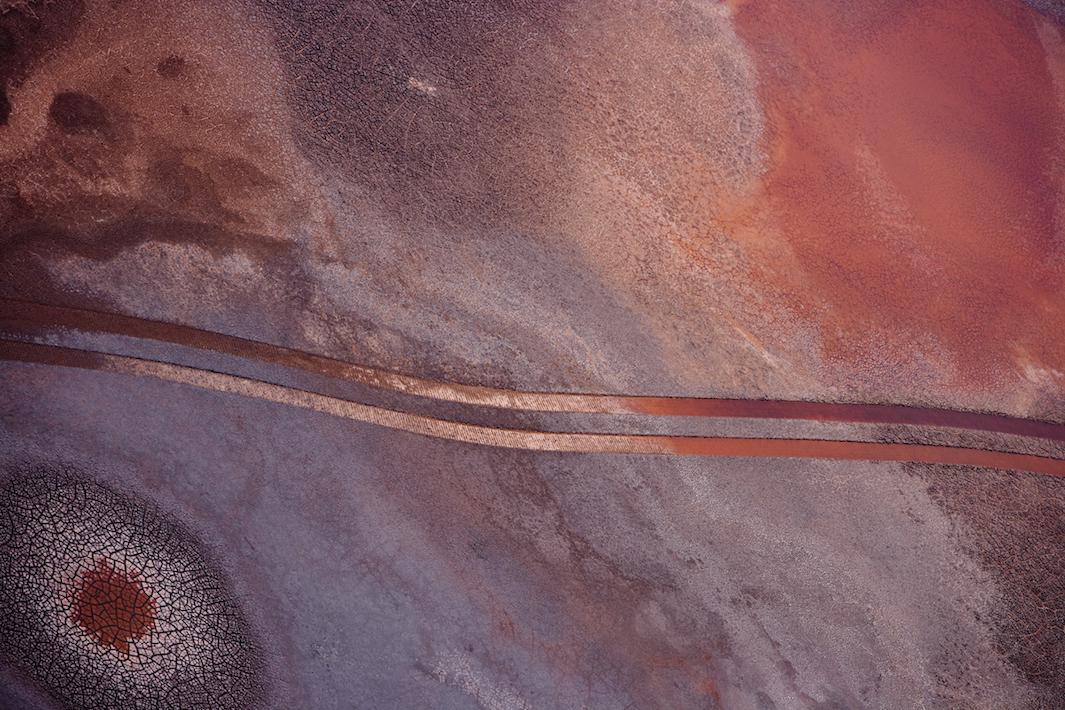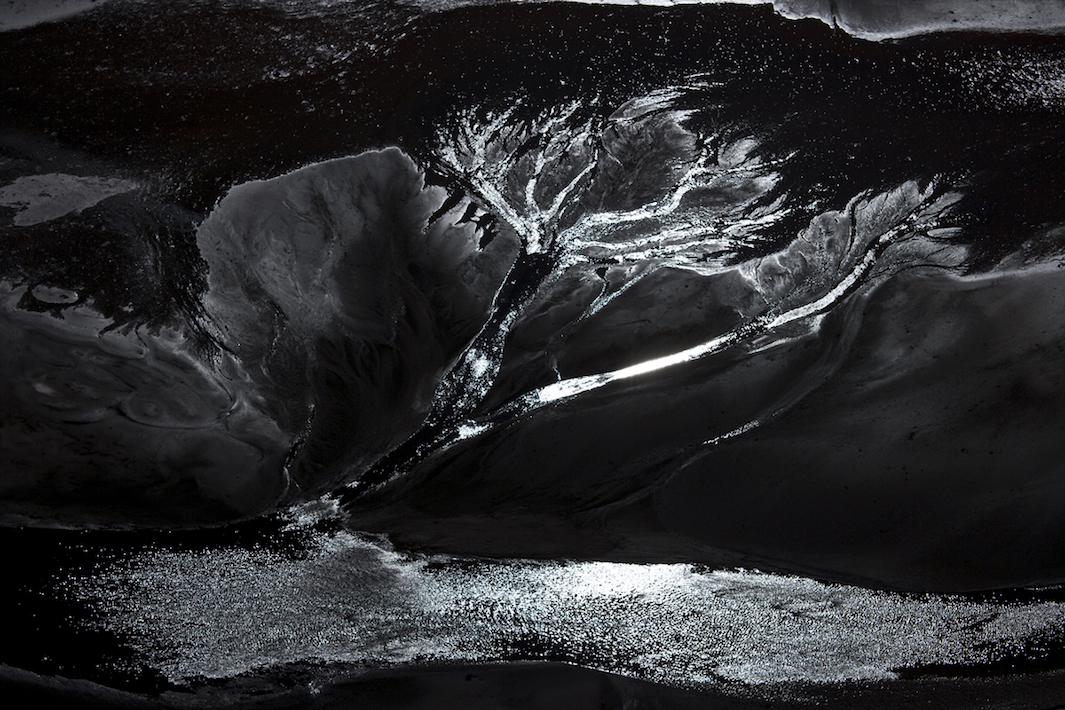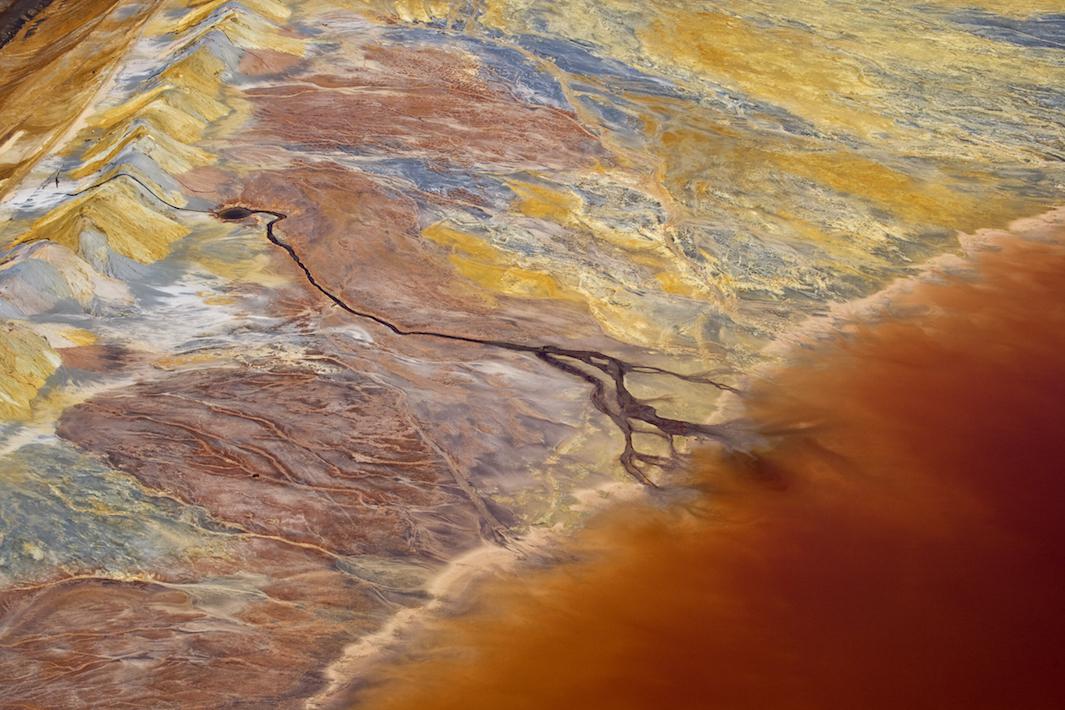 Fair first started thinking about aerial photography as a way to satisfy his activist impulse in 2000 on a red-eye flight from California, when he spotted a captivating and unsettling scene unfolding from his window: a sinuous river, with smoke stacks along its banks, pumping noxious clouds into the sky. Five years later, hoping to recreate the view, he rented a Cessna from New Orleans and had its pilot fly him through "Cancer Alley," an industry-heavy area between the city and Baton Rouge. 
When he came back to New York with his photos, viewers wanted to know specifically what they were looking at, but Fair didn't know. So he went back to Louisiana and drove the same route he'd flown, this time knocking on doors and inquiring about the activities of the places he'd seen from above. The more he learned about toxic waste and environmental degradation, the more he wanted to know.
"When you start to tell a story, you just can't stop digging. In my case, I'd see a factory, and I'd want to know what it produced, and once I knew that, I wanted to know more about that industry, and then I wanted to know about the pollution. And then I wanted to know about the people who live down wind from the factory, and so on. It's an endless pursuit," he said. 
In the years since, Fair has traveled the country and beyond, tracking the production of oil, aluminum, and more from the windows of airplanes. The experience, he said, has opened his eyes to the great cost behind everyday conveniences, and as a result, he's shifted his eating, traveling, and buying habits to shrink his environmental impact. Still, his approach to these lifestyle changes has not been fanatical, and he doesn't believe that standing on a soapbox is an effective way to change hearts and minds. He does hope, however, that his art can help make people make informed choices about the way they live. 
"We're all fighting apathy. We're all saying, 'Well, what I do doesn't really matter.' But in fact it does," he said.