The U.S. Border Patrol can only cover so much of America's vast border with Mexico. Arizona Border Recon, or AZBR, wants to help make up the difference.
Founded in 2011, the group describes itself as an "intelligence-gathering organization." Its volunteer members, which include military veterans as well as law enforcement and security workers, patrol the state's Southern border several times a year, keeping watch primarily for drug traffickers. If they spot people crossing the border, they intercept them and hand them over to the authorities. 
Like other armed civilian groups in Arizona and beyond, AZBR can be seen as either selfless or dangerous, but when Cory Johnson first heard about the group through the 2015 documentary Cartel Land, he wasn't interested in passing judgment. He was simply curious to know more about the group, whose strongly held convictions fascinated him.
"They were actually out there living their words. Whether or not I agreed with what they were doing, I had to respect them for actually doing it. Their intent seemed largely well-meaning, and they seemed reasonably approachable. So, I decided to reach out," he said via email.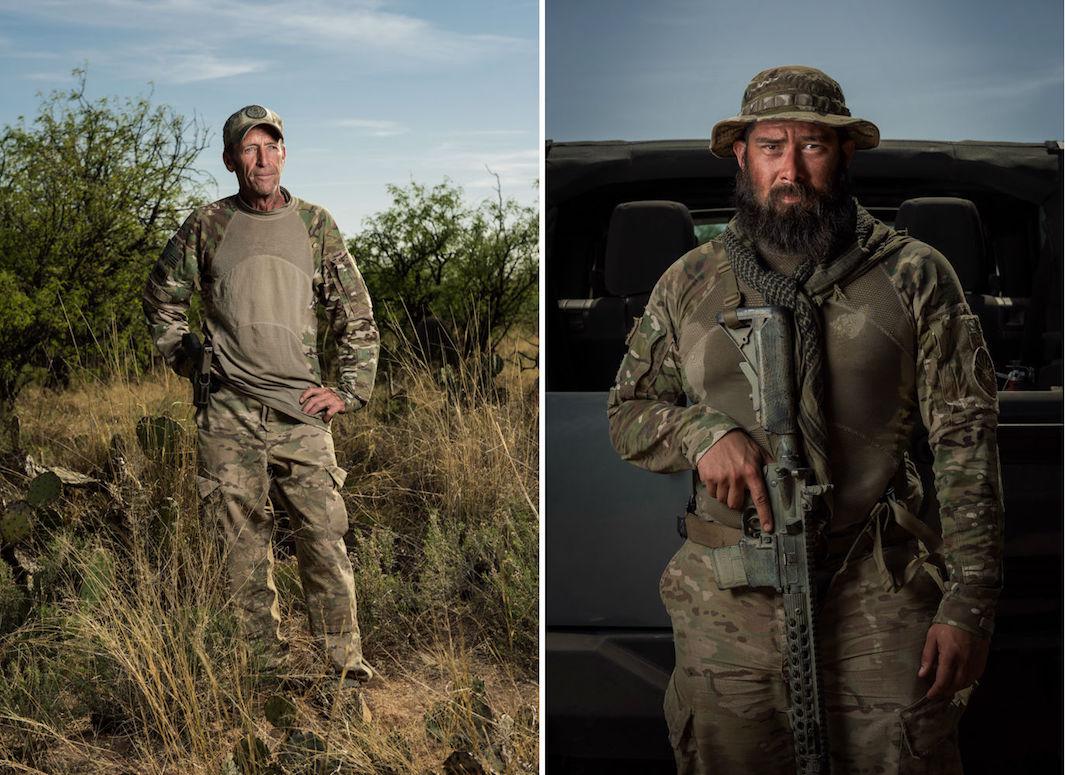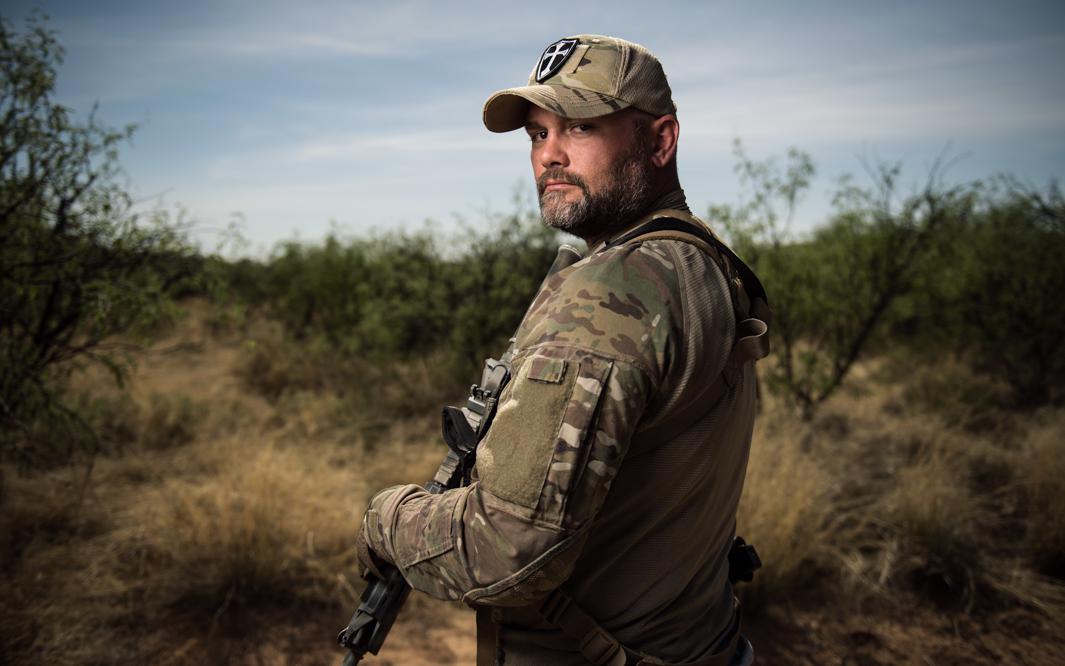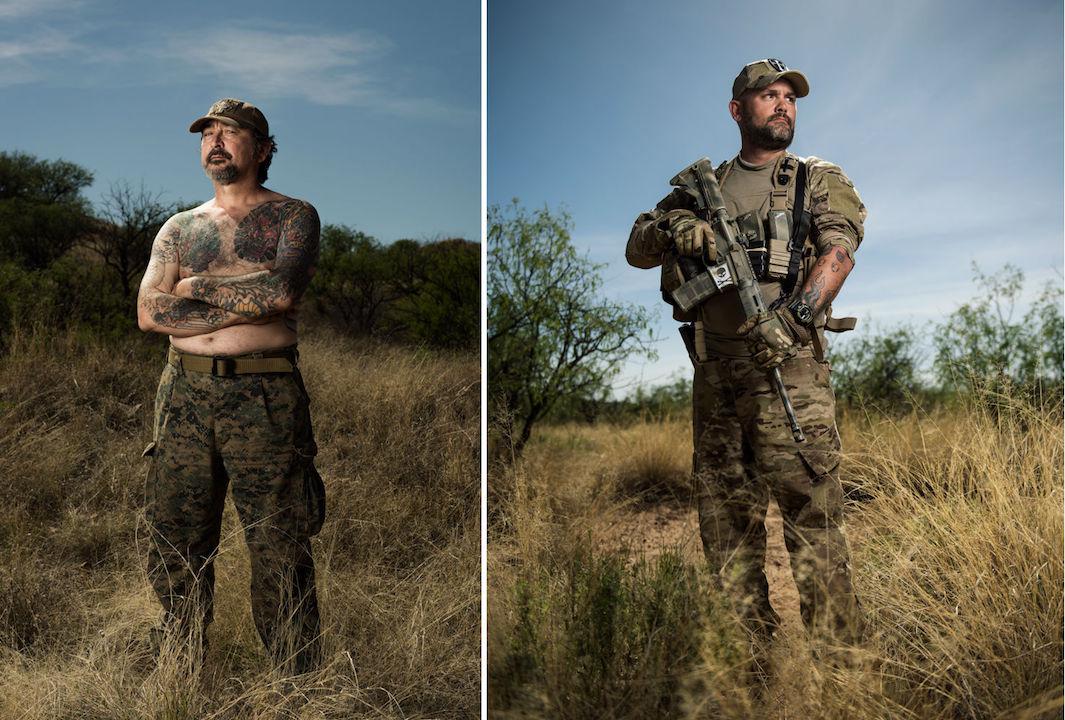 The group agreed to let Johnson and his business partner, Neil Kremer, tag along during an operation in March. They spent time at the group's base camp in Sasabe, Arizona, and for two days they trekked from post to post through the desert to photograph AZBR members conducting surveillance. In that short time, according to Johnson, they detained or turned back 23 traffickers.
"It's an extremely vast area with incredibly rugged terrain, which makes it essentially impossible for the Border Patrol to effectively secure. The cartels understand this and use it to their advantage. They recruit normal Mexican citizens, hungry for a paycheck, give them a 40-pound pack of meth or heroin, and send them across in groups. Each group has scouts and spotters leading the way who determine which path is clear. AZBR plans their ops to directly disrupt these paths," Johnson said.
The photographs the duo made exemplify the style of polished environmental portraiture they offer through their photography business, Kremer Johnson. Their goal, in this case, was to give the members of AZBR as much freedom as possible to express themselves before the camera. 
"We went in there with an open mind and no preset agenda of how to portray these people. We knew we specifically wanted to make portraits of the members, but we really tried to let the images develop as organically as possible under the circumstances. We wanted the people and the environment to speak for themselves visually, so we made the decision to keep the lighting simple and the direction minimal. I think that helped the subjects just be themselves," Johnson said.