In post–Sept. 11 America, some have—wrongfully—imagined a line between American-ness and Islam. Claire Beckett's portraits of American converts to the faith complicate that notion by shining a humanizing light on those who've experienced both sides of the supposed divide. 
"I intend for my photographs to open up questions for the viewer, to allow someone seeing this work to think through the issues on their own. It could be that the work allows a viewer access to think about the Muslim community in a way that they had not been able to previously. But it's also possible that the work can give viewers insight into their own thoughts, to the assumptions and prejudices that they carry inside," she said via email.
Beckett's series, "The Converts," which is on display at Carroll and Sons in Boston until June 11, came as a response to the bigotry she observed as the United States waged its war on terror. In 2011, Beckett started sitting in on a class for women thinking about converting at a local mosque. Through introductions made there, she met the people who would ultimately appear in her series. Her formal, composed portraits are made with a 4-by-5 large-format camera, which forces her to work slowly and collaboratively with her sitters. She's made the majority of photographs so far in the Boston area, but some were made during an artist residency at Light Work in Syracuse, New York, and at a Sufi community in upstate New York.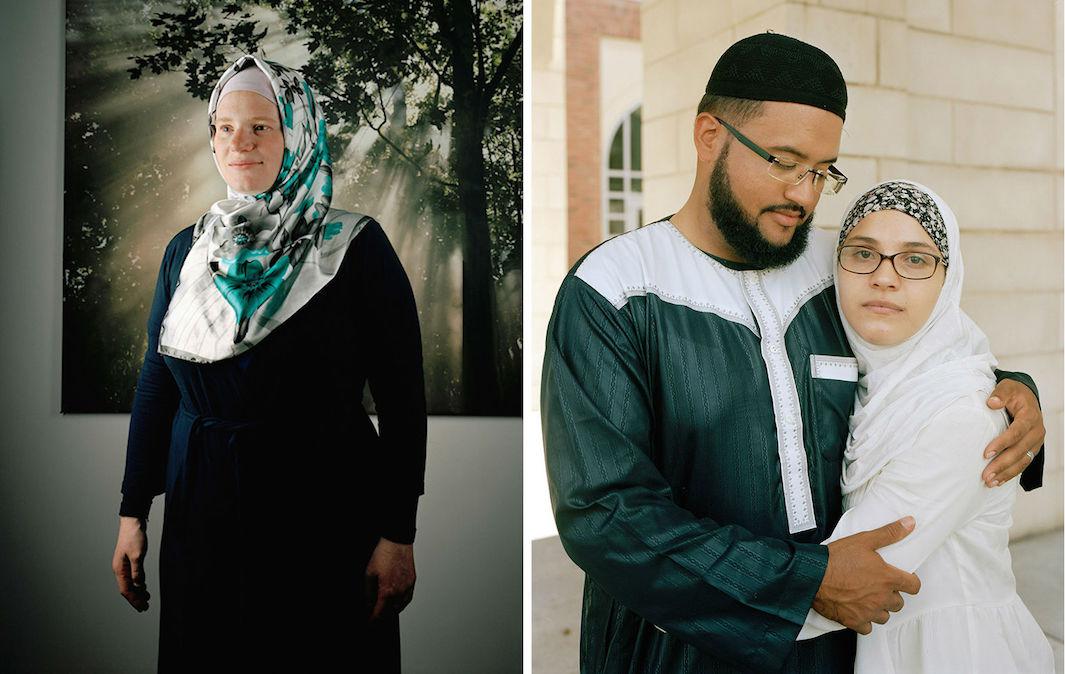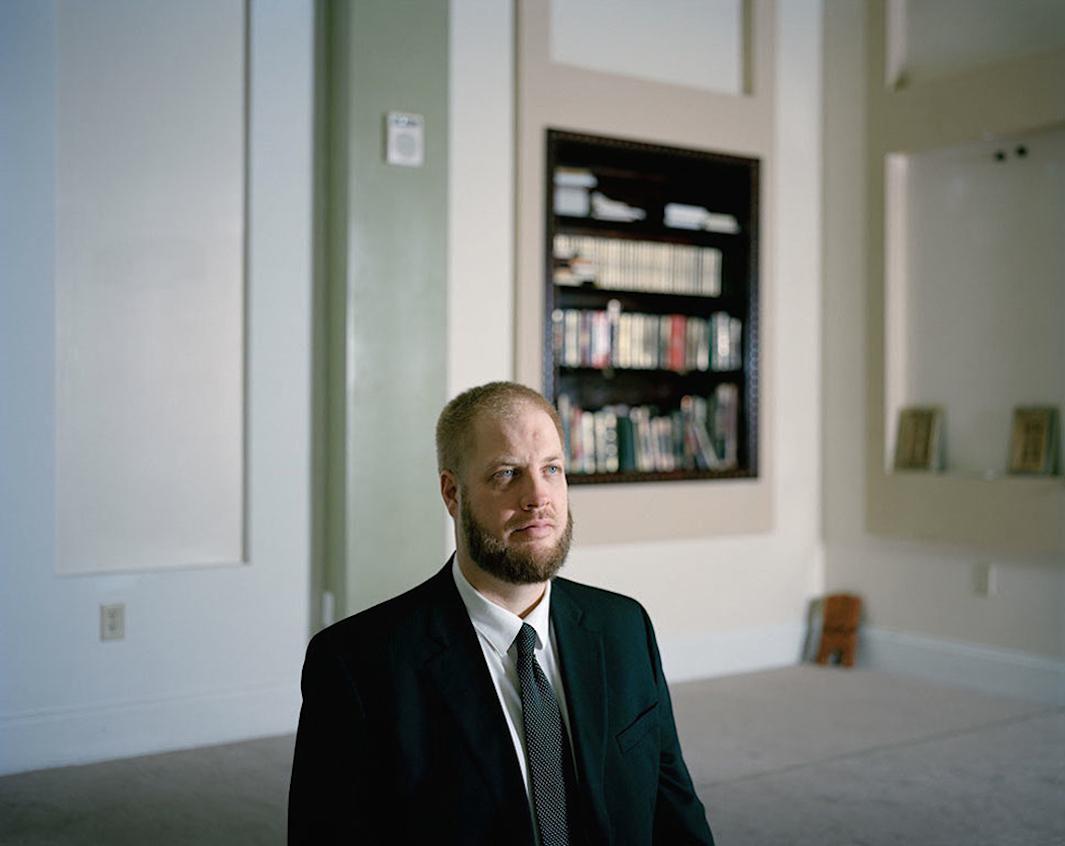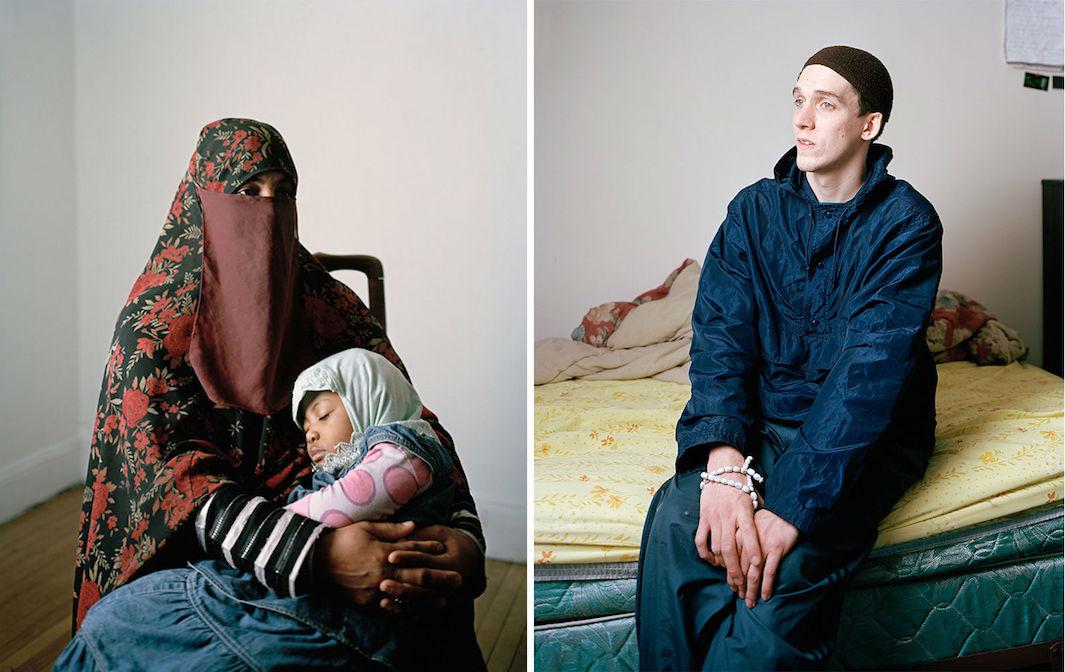 Some of Beckett's subjects converted decades ago. Others did so recently. While few converts she's met have faced outright rejection from their families as a result of their conversion, many, especially new converts, must live a kind of "double life," she says. A few women, for example, remove their hijabs prior to seeing certain family members.
The past five years have seen little relief from the sort of prejudice that initially disturbed Beckett. But she remains hopeful that her subjects—citizens who are as American as members of any other religious group—may refute those attitudes.
"There is nothing inherently un-American about being Muslim. There is nothing inherently un-Muslim about being American. These are simple truths. One day this will be obvious to more Americans," she said.