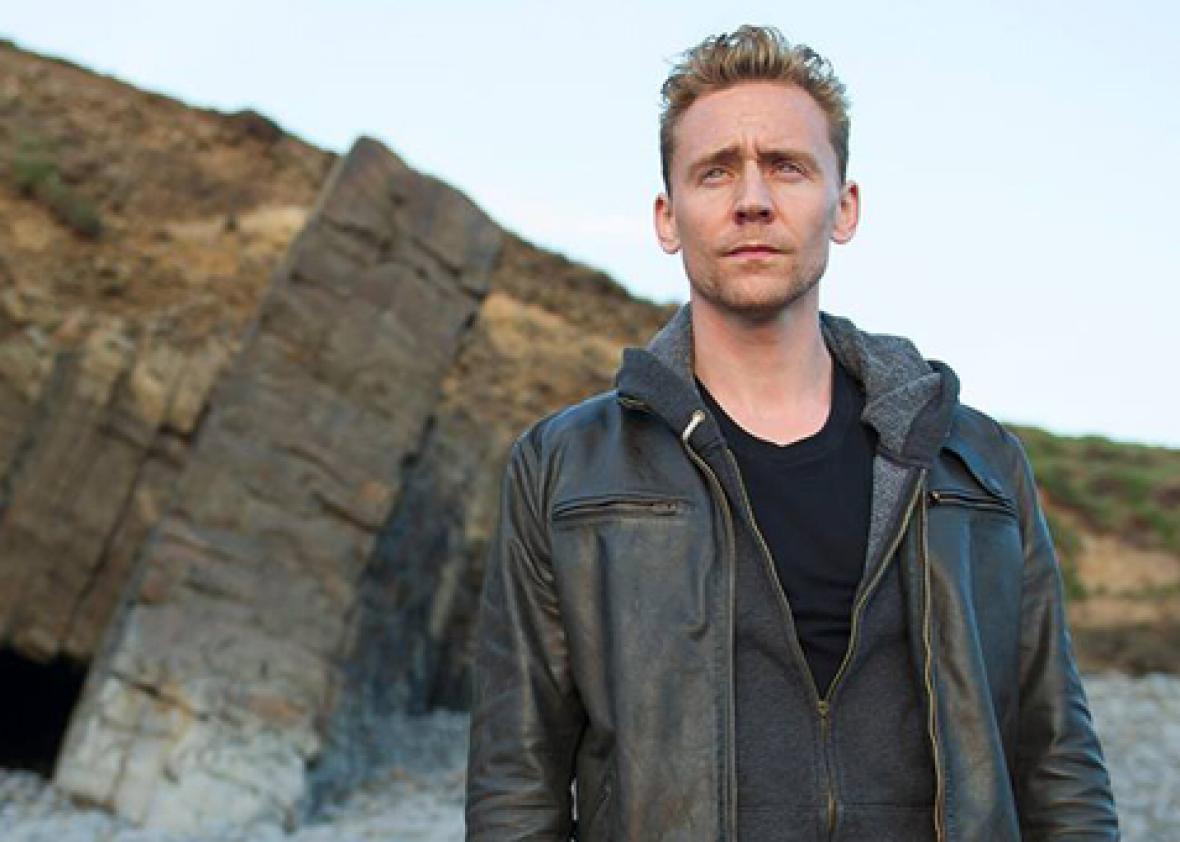 Very mild spoilers for The Night Manager.
Mention Tom Hiddleston lately, and you're contractually obligated to mention another name: James Bond. As Daniel Craig heads into the twilight of his turn in the franchise, Hiddleston has become such an aggressively popular prospective choice for the role that he recently shut down online betting in one U.K. market because too many people wanted to put money on him.
What prompted this flurry of interest in a 35-year-old actor otherwise best known as a moody, Goth-adjacent Marvel villain (and very impressive dancer)? You see, Hiddleston starred as a spy in The Night Manager, a BBC limited series that just completed its American run on AMC. Before long, the role was essentially understood as one long audition for Bond. "The Night Manager Proves Tom Hiddleston Should Be the Next James Bond," the headlines read. There are listicles. Even in arguing, correctly, that Idris Elba should actually be cast in the role, the Daily Beast's Kevin Fallon concludes that Hiddleston would make an "excellent choice."  
It's difficult to understand this widespread delusion. The Night Manager does not prove Tom Hiddleston should be James Bond. It clearly proves the opposite.
The series, directed by Susanne Bier from a script by John le Carré and David Farr, concerns Jonathan Pine (Hiddleston), a mysterious hotelier in Cairo who becomes intrigued by the wrong guest. After that ends, uh, badly, he finds himself in the grip of an international arms plot as a turncoat confidant for Richard Roper (Hugh Laurie), a clandestine arms dealer. Even as its espionage scenarios become more absurd, and its romantic melodrama increasingly zany, The Night Manager twists into a pleasingly nasty vision of modern warfare and its discontents. It would make a fine Memorial Day binge.
As Pine, a reluctant spy tasked with burrowing into Roper's inner circle, Hiddleston leans heavily on his long stares and lithe, silky sexuality. This is not a criticism. When Pine ably flirts information out of the wives of his colleagues in arms, we believe it. When he earns the lusty affections of both Roper's girlfriend (Elizabeth Debicki) and Roper's male right hand (Tom Hollander), we can only nod, because who doesn't want Tom Hiddleston?
Trouble begins to brew, however, whenever the role calls for spy intrigue in the Hollywood mode. In an elaborate set piece that opens the series' stellar second episode, Pine concocts a plot involving the kidnap of a child, and something immediately feels off. The otherwise excruciatingly suspenseful sequence takes a goofy turn when Hiddleston lumbers onto the scene, awkwardly snarling and throwing fists and breaking arms. The spectacle is deeply unconvincing. The series' attempt to transform its reserved hotel manager into an overnight action hero is already a stretch, but Hiddleston, despite his stature and aptly toned musculature, simply can't sell it. Fortunes improve as Pine pivots pack to seducing everyone in sight, romantically and otherwise, but each time he's required to pick up a gun, there's a sinking feeling that Hiddleston has slipped back into tough-guy drag.
Hiddleston, meanwhile, makes a fine le Carré hero, pursuing his tangled espionage with weary energy and a hint of futility. He's driven by bitter regret; you can see it in his eyes, feel it in his gait. When The Night Manager's genre imperatives turn to explosions and hard fists, that energy quickly dissipates. The series, like Hiddleston, is at its best when it grapples with the moral undertow of the spy game and the very real possibility of human mortality. Pine's mission to bring down Roper is more gruelling than fun, and Hiddleston's inherent sensitivity as an actor makes him more suited to this anguished intrigue than the classic swagger of a certain other franchise.

On that front, I'll mostly leave it to the Bondophiles to define what that character is and can be, but an icy sheen and facility with weapons are certainly prerequisites. Daniel Craig has helped bring at least some new complexity to the franchise in his films, and there's no telling how the character could evolve on screen. For that matter, with another 30 pounds of muscle and the right coach, maybe Hiddleston really could pull it off. But The Night Manager (to say nothing of his decidedly ruminative film CV) indicates that Hiddleston has cultivated a more circumspect, nuanced masculinity than this role requires. That's not a bad thing. And it would be a disservice to his unique gifts—and also to the Bond franchise—to insist he assume the part because he's a tall, square-jawed British guy who once played a spy. It's not like there aren't plenty of other options.

---