If you've traveled to cities such as Shanghai, London, or Amsterdam, chances are you've noticed expressways and bridges that take over like the long arms of an octopus. Gisela Erlahcer noticed them, too, although the Austrian photographer started to pay closer attention to what was happening beneath these concrete structures rather than what was on top of them.
For four years, Erlacher traveled around the world looking for images that show "spaces and spatial situations that result from the construction of bridges or from the appropriation of spaces under them." The result became a book Skies of Concrete published this past February by Park Books.
The project began serendipitously. One day Erlacher passed a house that was wedged between two bridges along the Danube near her home in Vienna. Surprised that anyone would live in that space, she went back and photographed the house and began to imagine a series about rapid urban and suburban development around the world. When she traveled to Chongqing, China, she again noticed spaces beneath the expressways and decided to focus her work accordingly.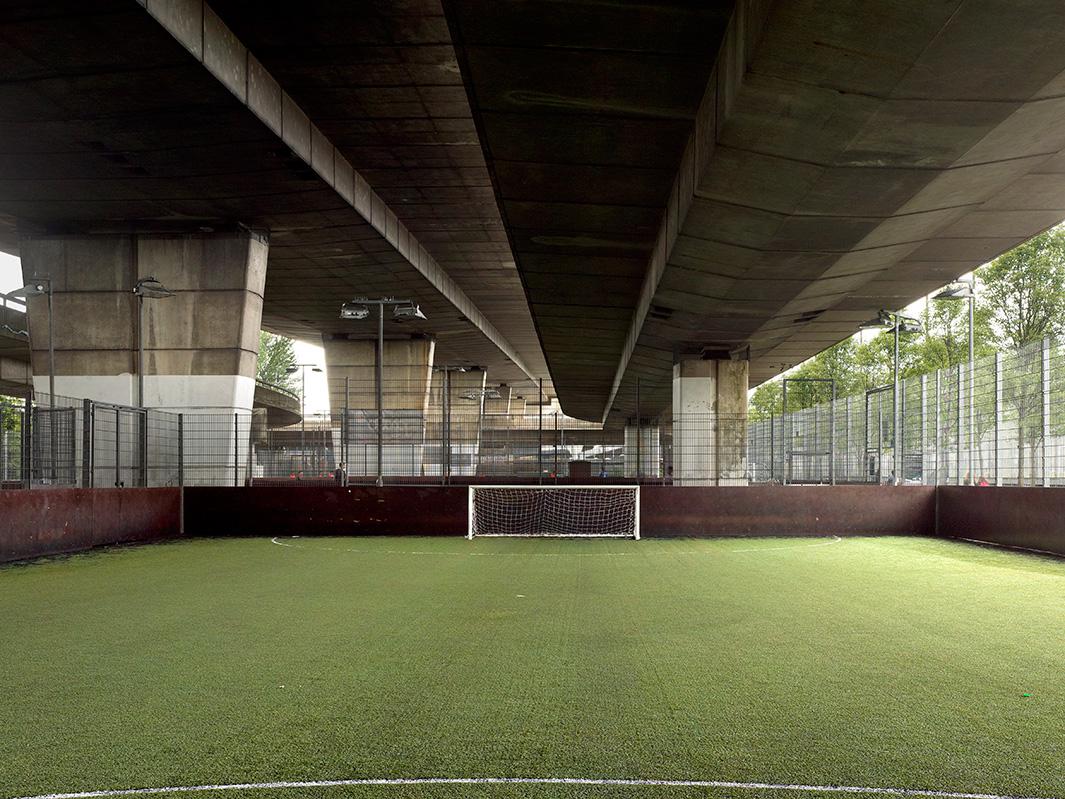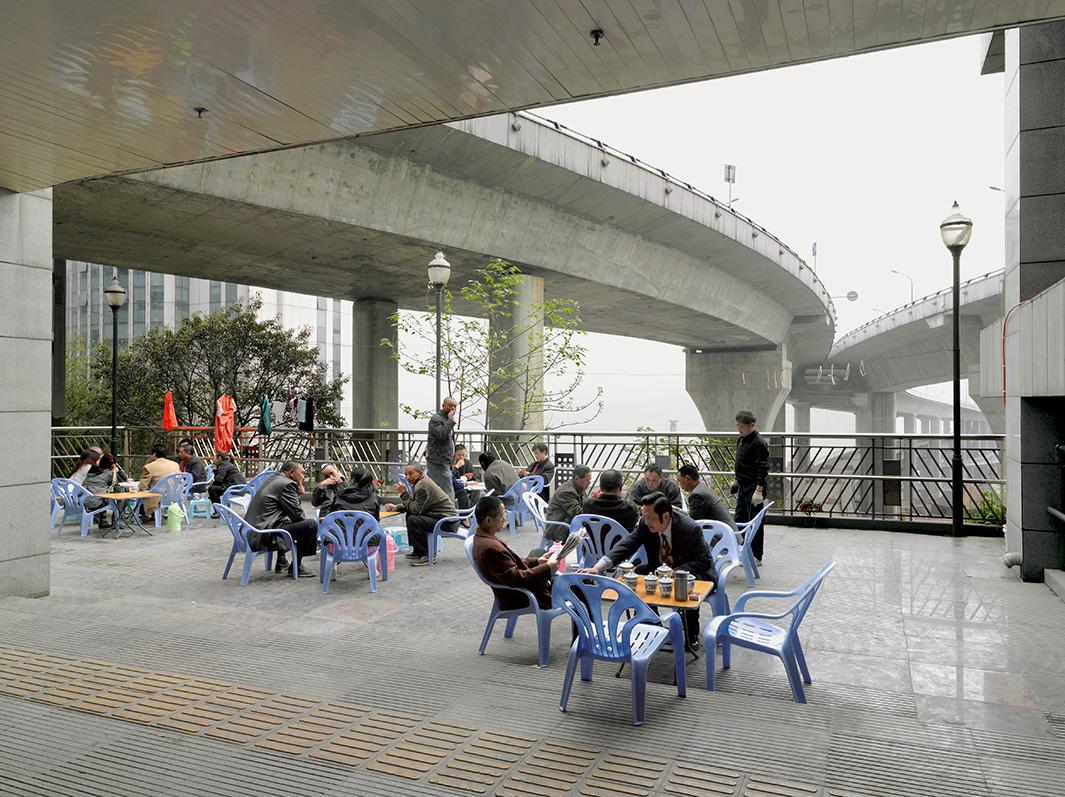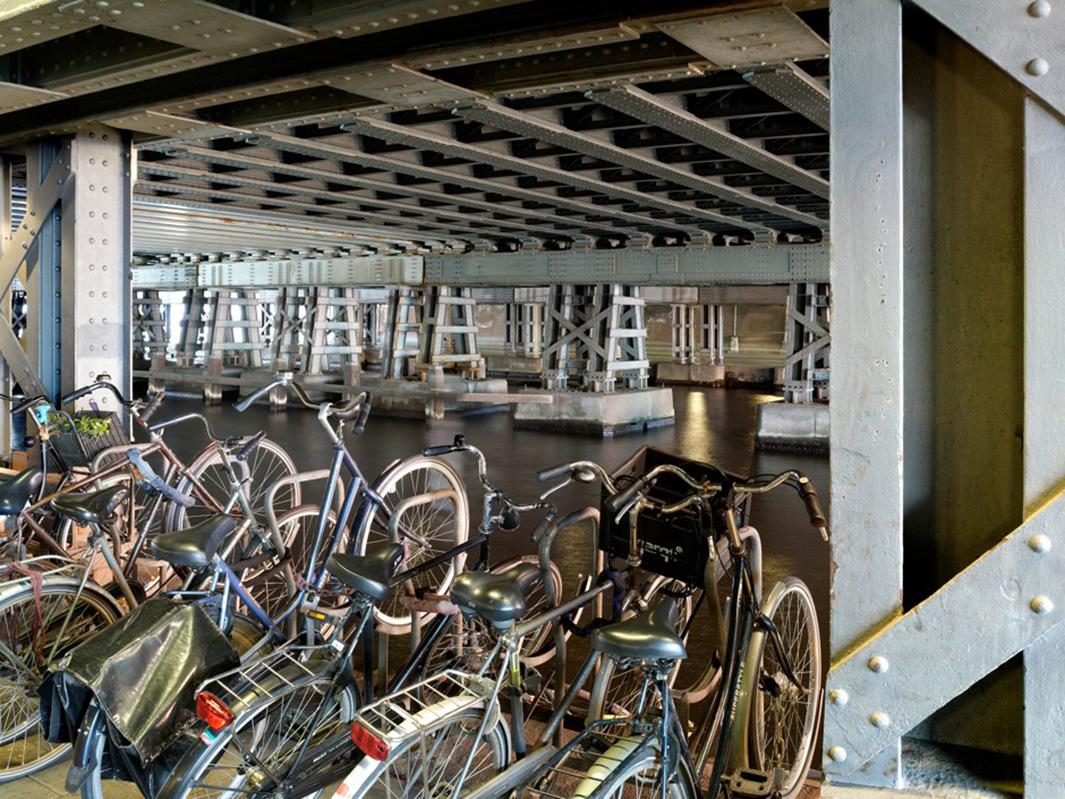 She looked for spaces that were kept intact even after the construction of expressways, as well as spaces that were added beneath the construction.
"I was looking for images to express through them a more symbolic statement about the state of our societies," she wrote via email, "having in mind David Harvey, Karl Marx theses of densification of space and time in capitalism."
Erlacher said at first she imagined that homeless communities would be living underneath the expressways, but in China, for example, the spaces were being used as workers' homes, leisure facilities, tea houses, and even parks. In Europe, she discovered sports facilities, including skate parks that were used by younger people.
"There was a great optimism about motorization, acceleration and growth during the last decades since the 1960s," she wrote. "Today we are more aware that resources are limited and the environment needs protection. And we now have to face the consequences of the decisions city planners made at that time. Jane Jacobs was right when she said that we need to build our cities from below and not from upwards down."